You can find all kinds of Keurig single serve coffee makers in homes and workplaces providing hot, fresh coffee without the mess of coffee grounds. Whichever Keurig models you encounter, though, they all need regular cleaning to continue to work correctly. Knowing how to clean a Keurig coffee pot will help you continue to enjoy great-tasting coffee every day.
This guide shows you the best ways to clean a Keurig coffee pot. In our article, you'll discover step-by-step DIY methods for getting your Keurig 2.0 or other models clean and happy the right way.
We also provide you with a couple of outstanding options for descaling your Keurig coffee machine so that you don't have to deal with a clogged coffee machine. You'll never need to order out for coffee again after you read our Keurig coffee pot cleaning tips.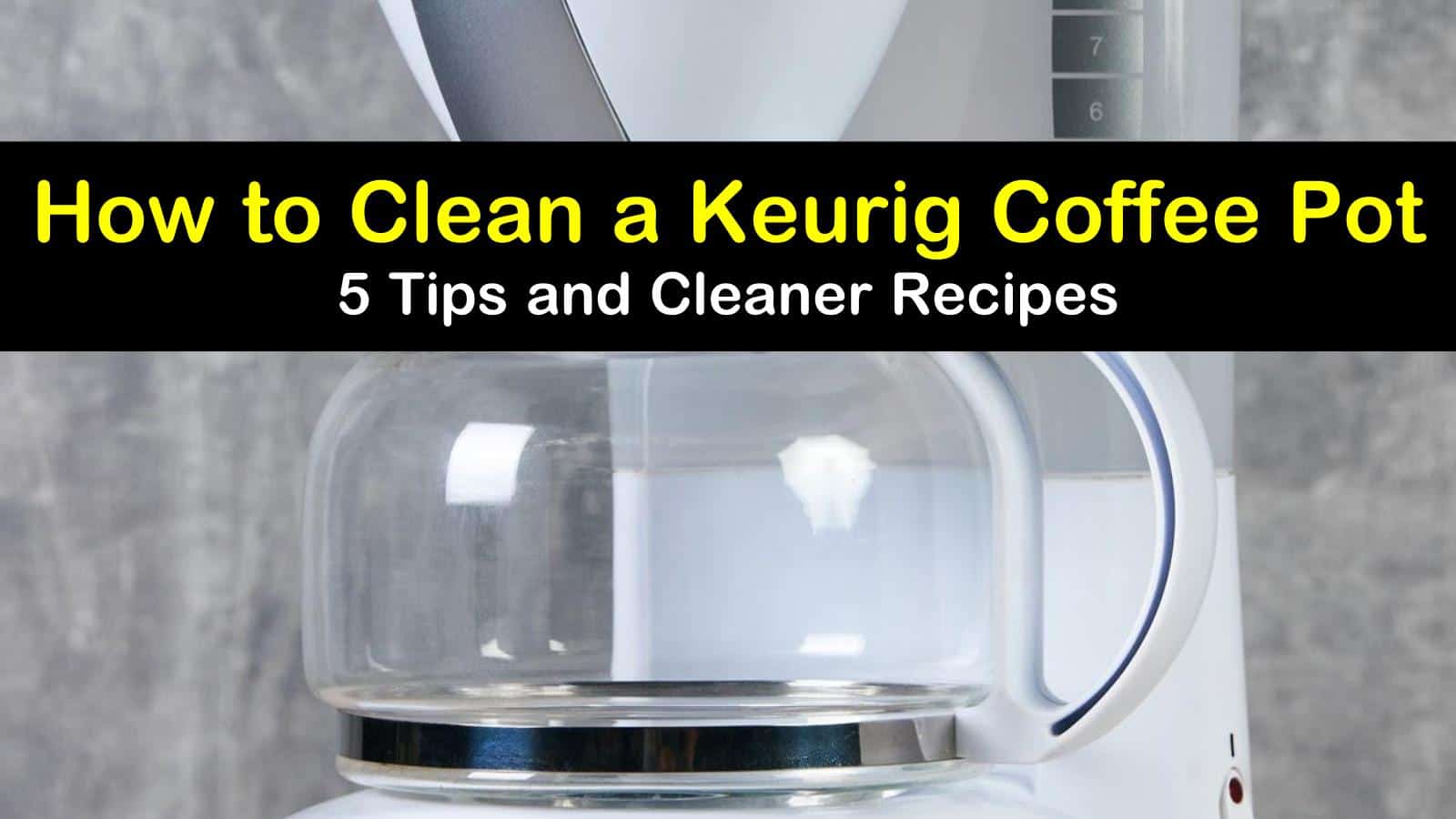 Keurig Coffee Pot Cleaning Tips
When you want to learn how to clean a Keurig coffee pot, you need to get the basics down before you can move on to more in-depth cleaning and descaling. It's essential to get the best ways to clean a Keurig coffee pot down so that you can respond whenever a coffee machine needs a little TLC.
Fortunately, it's easy to clean your Keurig machine regularly and keep it operating at peak efficiency. Learn how to wash a coffee pot with our helpful hints and a few basic cleaning ingredients you likely already own.
Clean Your Keurig Coffee Pot Regularly
This section examines how to clean a Keurig coffee pot on a daily or weekly schedule. Your Keurig will work like a champ if it stays clean, so you need to know what to do when you encounter a dirty machine or coffee that tastes off.
Our Keurig coffee pot cleaning tips ensure that you get the best-tasting coffee with every pod. Choose one or more ways to wash your coffee maker and keep enjoying a delicious brew whenever you want it.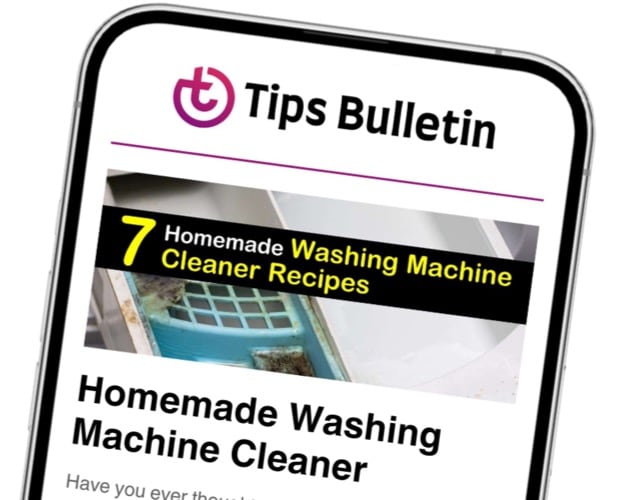 Finally, an email that Transforms Your Home.
Get the latest home and garden tips from our experts, delivered straight to your inbox.
Hand Clean the Coffee Machine Components
Most of the time, take the coffee machine apart and give each component a good scrub in soapy water. Soap and water are the best cleaners around for delicate machinery such as a Keurig and won't harm the finish or leave a residue.
The next time you encounter a dirty Keurig, break out the dish soap and have a blast.
Disassemble your Keurig, and place all removable parts in the sink. Wipe down the remainder of the Keurig with a damp cloth. Use a nylon scrubby or toothbrush to clean each component with soapy water clean off deposits, lint, and baked-on grime.
Pay special attention to the drip tray, which is prone to having gunk and baked-on coffee stains. Take this opportunity to clean the mug stand, too.
After you've cleaned the inside and outside of each piece, be sure to rinse them thoroughly before starting a new brewing cycle. Failure to do so can affect your coffee's flavor profile.
Wash the K-Cup Holder in the Dishwasher
Most of your Keurig needs to be hand cleaned and can't tolerate the abuse ladled out by your dishwasher. One exception to this rule is the K-cup holder, which is the plastic insert that holds the pod when you make a new cup. You can put the K-cup holder through a gentle wash cycle without harming it.
Pop the K-cup holder out of the Keurig, and place it in the top rack of your dishwasher. Add a little dishwashing detergent to the dishwasher. Run a gentle wash with no heat for the dry cycle. Your K-cup holder will be as good as new.
Clean Out the Exit Needle
One of the most common issues you'll encounter when using a Keurig is a clogged exit needle. Hard water can leave mineral deposits behind in your coffee maker, especially if you don't use a water filter.
This mineral buildup can prevent the Keurig exit needle, which is the small tube at the bottom of the pod holder, from dispensing coffee. Fortunately, you can quickly resolve this issue with a paperclip and a little patience.
Poke the paperclip through the exit needle from the pod holder's end. Push out any calcium deposits in the tube and move the paperclip in a small circle to dislodge additional buildup and clogs.
Wipe the paperclip with a paper towel to keep it clean as you work. Rinse out the pod holder when you finish cleaning the exit needle.
The Best Ways to Clean a Keurig Coffee Pot
The exit needle isn't the only area in your Keurig that can experience calcium buildup. Your tank and tubing are prone to clogs and scale buildup, as well.
When you encounter a slow coffee machine or one that's entirely clogged, think about descaling it so that it performs its job correctly once more.
Descaling Your Keurig Coffee Maker
This section gives you a few time-tested methods for descaling your Keurig coffee maker and making it hum once again. Get rid of nasty deposits from inside the machine so that your coffee doesn't end up bitter.
In this section, we see how to use vinegar to descale a Keurig and make the water flow smoothly, and you'll also get advice on how to use a commercial descaling liquid for instances that require a little extra muscle that home remedies sometimes don't provide.
Descale with White Vinegar
When you have scaling in your machine, cleaning with white vinegar should be your first move. The mild acid in vinegar is perfect for eating away at calcium and other mineral deposits without harming the tubing or tank.
If your coffeemaker starts to slow down and doesn't produce coffee as quickly as it used to, it might be time to introduce a little vinegar into the picture to help get things moving again.
To clean a stainless steel coffee pot or a plastic one, fill the water reservoir with vinegar, then turn on the machine. Let it run through the system, and use a toothpick to dislodge and break up any calcium deposits that come out with the vinegar. Wipe the toothpicks clean as you work to ensure you get out all debris.
After you descale the system, run a few tanks of fresh water through the machine before making a cup of coffee. Test to make sure that there isn't residual vinegar by adding a little baking soda to the first coffee you make.
If the baking soda reacts and foams, run more plain water through the brew cycle to clean the machine. If you don't do so, you'll wind up with a vinegar taste in your coffee and no one wants that.
Use a Commercial Descaling Liquid
Vinegar is a fantastic descaler, but it can occasionally encounter a clog that it can't handle. In those situations, reach for a commercial descaling liquid such as Keurig Descaling Solution. Commercial descaling liquids are available at home improvement stores.
They will cut through calcium and other minerals and leave behind empty pipes and delicious coffee. Follow the descaler's manufacturer's instructions to ensure that you qualify for support if you have issues with the product.
Store-bought descalers contain harsh chemicals, so make sure that you add water to the tank and thoroughly rinse the coffee machine after you use a descaling solution. Use vinegar as a follow-up treatment if you still have a little buildup in the machine.
We hope you enjoyed investigating our Keurig cleaning methods. Keurig single-serve machines are perfect for homes and offices, but they can get dirty and need regular attention. Our guide provides you with the best way to get your Keurig machine back on its feet and purring like a kitten.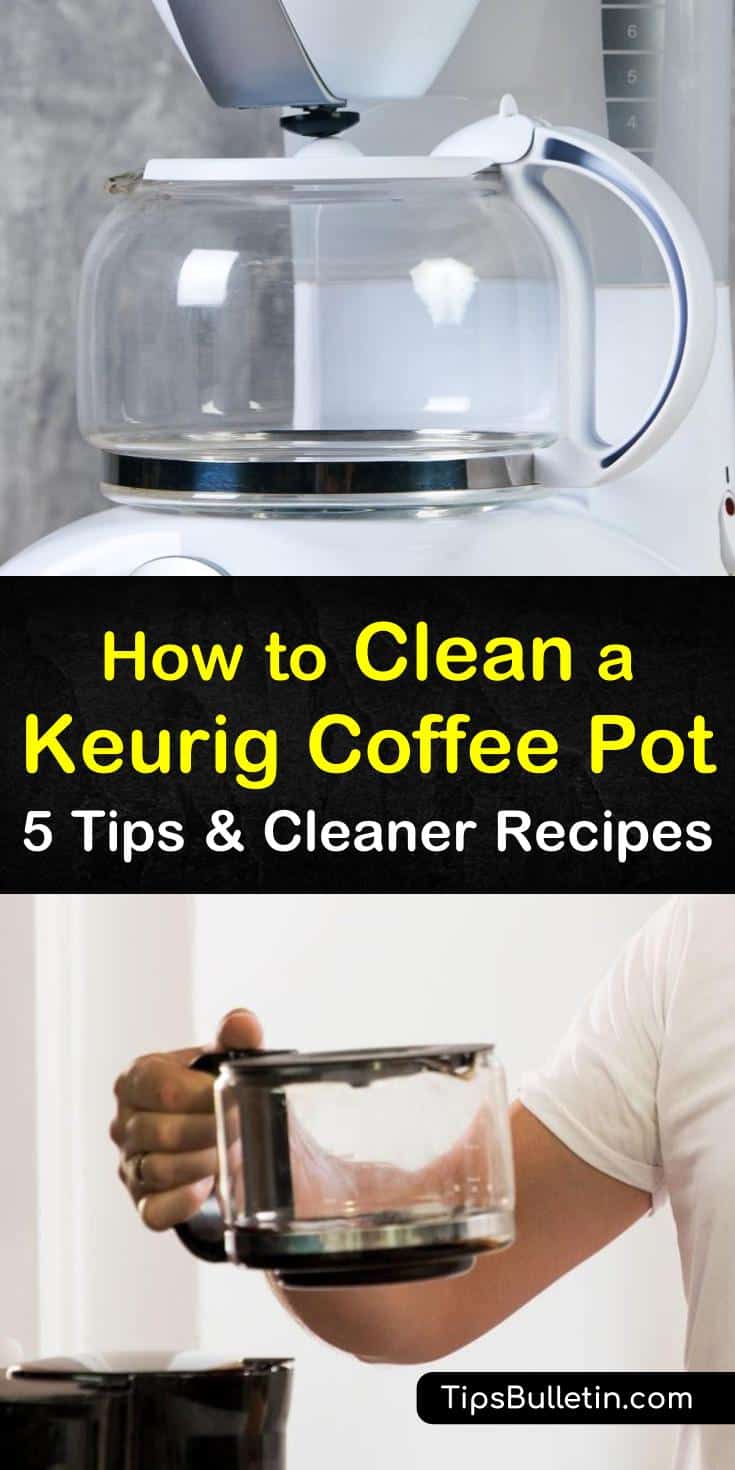 Thanks for reading our Keurig washing guide. If you found our ideas for how to clean a Keurig coffee pot helpful, please help us by sharing this coffee maker cleaning article with your family and friends through Pinterest and Facebook.