When it comes to kitchen cleaning, not everybody realizes the importance of how to clean a kitchen sink drain. Think about everything you put down your kitchen sink, from dirty water to food waste from the garbage disposal. All of that gross gunk ends up passing through the sink drain, dirtying it up.
Dirty pipes harbor numerous bacteria, but they also smell terrible. Cleaning kitchen sink drains the best way to prevent the nasty smells and bacteria build-up from occurring. Learning how to deodorize kitchen sink drain only solves the smell problem, you also need to learn how to clean it.
Sink drains are harder to clean than basins as the sponge doesn't reach very far down the drain. To clean your drains, use methods that reach into the pipes, plus an old toothbrush to scrub the gunk from the top and sides and to help clean up the faucet.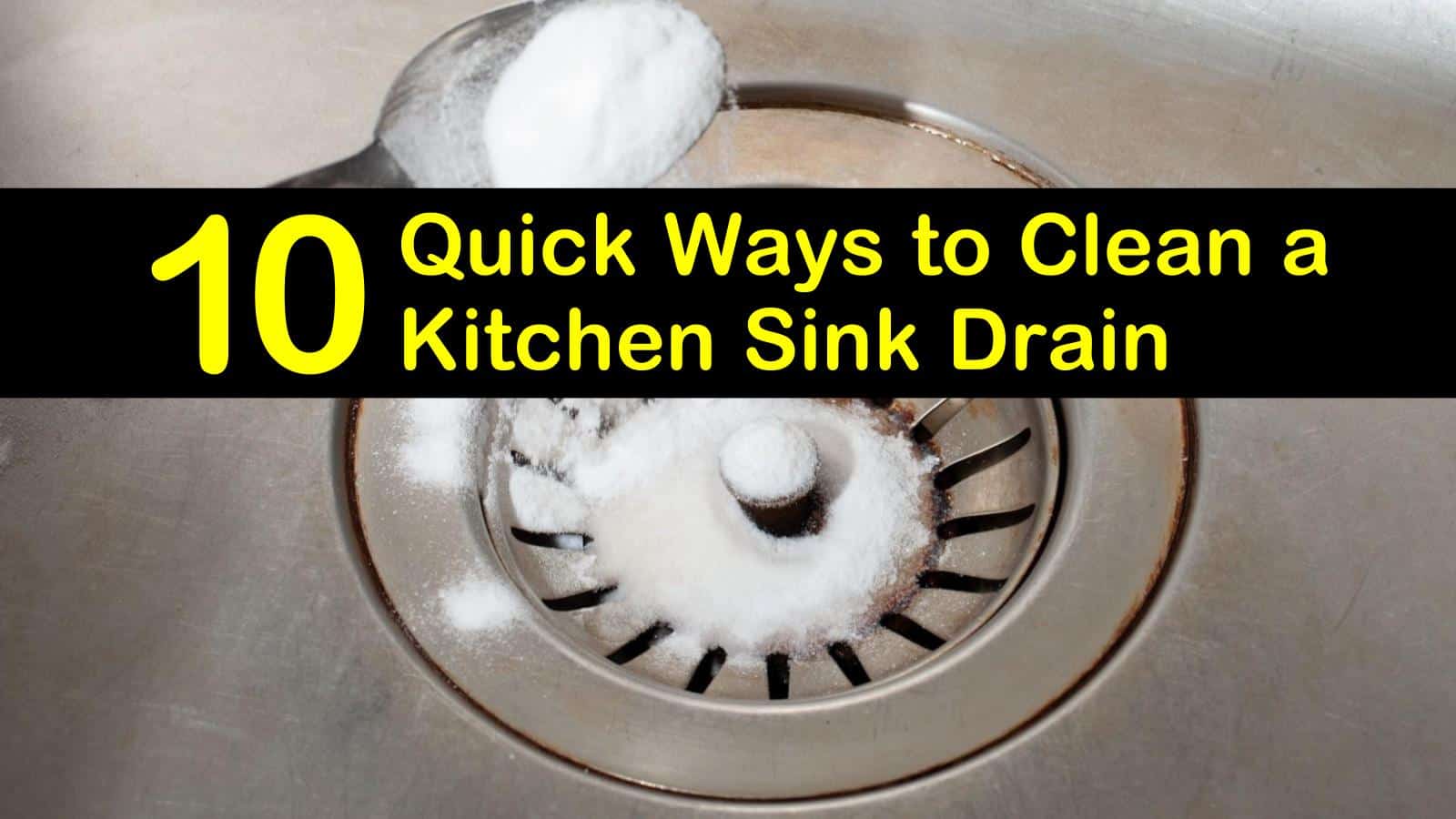 Quickest Ways to Clean a Kitchen Sink Drain
When cleaning your garbage disposal or other sink drains, you can use commercial cleaning products to get the job done, or you can call a plumber. Your other option for unclogging a sink naturally is a homemade drain cleaner that is comprised of all-natural ingredients and is safe to use in your shower drain, as well as your kitchen and bathroom sink.
Cleaning Kitchen Sink Drains with Baking Soda and Vinegar
Before you begin, check for a clogged sink and dishwasher first, as clogged lines require clearing before you can start cleaning. Remove all drain stoppers, covers, and excess food or hair that may have built up along the top of the drain. Boil three to four cups of water, then pour it slowly down the drain to flush any small particles.
For a simple but very effective DIY sink cleaner and drain unclogger, place the baking soda in the drain, then pour in the vinegar. The vinegar interacts with the baking soda and causes a chemical reaction that is quite powerful and offers great results.
You will hear fizzing sounds, which is the vinegar interacting with the baking soda. This interaction cleans your drain as well as sanitizing it. Allow the drain cleaner to sit inside the drain pipes for ten minutes.
This allows the cleaner to work through the pipes removing any clogs or build up along the way. Boil the second pot of water and rinse your drain; warm water works, but not it is not as effective as boiling water.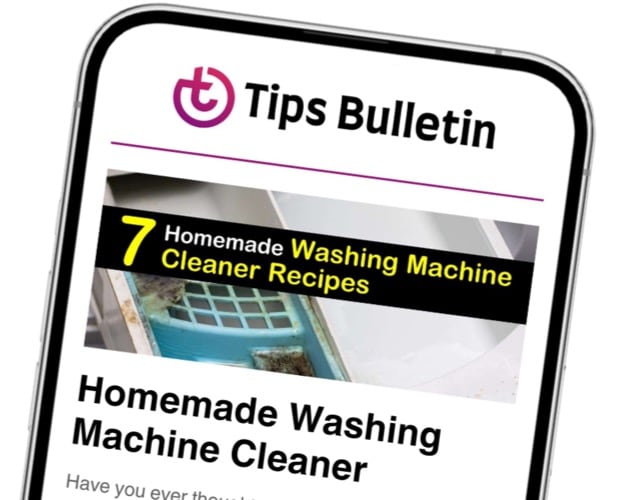 Finally, an email that Transforms Your Home.
Get the latest home and garden tips from our experts, delivered straight to your inbox.
How to Deodorize Kitchen Sink Drain
Vinegar and citrus work together to clean and deodorize drains – the combo is a great way to get rid of smelly drains in a kitchen. The best part is that these natural ingredients get themselves into the smallest crevices to ensure a thorough cleanout.
To make this natural drain cleaner for kitchen sink, cut a lemon into small enough pieces to fit inside ice cube trays. Place the lemon pieces into the trays and fill with vinegar. Place them inside the freezer overnight to allow ice cubes to form.
To use, pop the cubes out of the tray and dump down the garbage disposal. Turn on cold water, aim the stream down your disposal and turn it on.
The blades break up the ice, while the vinegar sanitizes your pipes, and the citrus freshens everything. Continue running cold water for several minutes after you are done to rinse the drain thoroughly.
Cleaning a Kitchen Sink Drain Using Professional Drain Cleaner
Not all commercial cleaning products are full of harsh chemicals that emit toxic fumes. If you need a way of unclogging a bathroom sink with standing water, you can purchase a bio-friendly drain cleaner at your local hardware store.
These cleaners rely on natural enzymes as their active ingredient and are capable of removing debris, soap, and grease from all drain lines. Bio-friendly cleaners don't harm your pipes, but they may take up to 24 hours to work.
Cleaning Your Kitchen Drain with Hot Water and Dish Soap
Professionals strongly discourage you from using chemical drain cleaners as they emit toxic fumes, but they are also harmful to your pipes. If you are dealing with sewer gnats or nasty odors coming from your sink drains, the chances are your p-trap is to blame.
Before you try anything else, run the hottest tap water you have down your drains, as this loosens any clogs. You can use boiling water, too.
Squirt some grease-fighting dish soap down the drain, such as Dawn. If there is a clog, use a plunger to clear it and then rinse with hot tap water. Use your favorite kitchen sink cleaner afterward to wash away any excess dirt and debris.
If you are struggling to clear the drain clog, use a baking soda and white vinegar foaming mixture to remove it. Pour ½ cup of baking soda directly into the drain, followed by 1 cup of white vinegar. Allow to sit inside for up to one hour and then flush with boiling water.
Clean Your Garbage Disposal
If you want a fast way to clean your garbage disposal, grab a lemon, coarse salt, and a handful of ice cubes. Cut the lemon into wedges and place inside the disposal, followed by a handful of coarse salt, and then the ice cubes.
Use coarse salt, as the salt is what scrubs your disposal's blades, while the ice cubes knock off any gunk and grime sticking to the blades. Turn on your cold water and aim the stream down the disposal. Turn the garbage disposal on and run until there is no more ice.
Turn off the disposal and continue running your cold water for a few minutes. Rather than tossing your lemon peels in the garbage, throw them in your garbage disposal for a quick deodorizer in between cleanings.
Best DIY Drain Cleaner
What makes this homemade kitchen drain cleaner a popular choice is it uses ingredients most of us currently have on hand. These natural cleaners do not use sulfuric acid or sodium hydroxide, so they do not eat away at your pipes over time, and you won't have to wear rubber gloves to protect your hands unless you want to.
Add the Borax, salt, and vinegar directly to the drain and follow with a pot of boiling water. Allow the cleaner to sit inside the pipes for at least one hour. Rinse with hot tap water.
Will Only Hot Water Work to Clean My Drain?
Most people find that pouring boiling water down their drains is enough to clear most clogs, but also helps remove odors. If you notice, almost every drain cleaner method calls for pouring boiling water down the drains to flush out the pipes.
Start by boiling three cups of water and then slowly pouring it down the drain and leave alone for 15 minutes. Once the time is up, pour three cups of cold water down the drain.
This will congeal or solidify any grease or debris still in the pipes. Follow this with three more cups of boiling water to ensure everything is gone.
Use Baking Soda and Salt to Clean and Clear Your Drains
To clean a white porcelain sink or any other type and to eliminate drain smells and clogs, mix one-half cup of salt with one-half cup of baking soda in a small bowl. Slowly pour the powdered cleaner down the problem drain. Allow the powder to sit inside the drain for 30 minutes, but for problem drains, you can leave the cleanser inside the pipes overnight.
When ready, pour a medium-sized pot of boiling water down the drain to flush the powder through the line. After pouring baking soda down your drains, you can add a few drops of your favorite essential oil.
Allow the baking soda mix to sit for at least one hour before flushing with boiling water. The combination of the baking soda and essential oils as a cleaner and deodorizer is powerful enough to tackle any smelly drain. Wipe the sink clean.
Best Way to Clear Sink Clogs
One of the fastest ways to clear clogging in any sink, including a stainless steel sink, is to use a wire hanger. Untwist the wire coat hanger, but leave the hook end in place. Slowly lower the hook into the drain to start removing all kinds of scum and hair.
Clean the gunk off the hanger with paper towels and toss in the garbage. Once the clog is removed, use a strainer or stopper to prevent unwanted items from falling into the drain.
Keep Your Drains Clean
Once you have cleaned and deodorized your kitchen drains, you want to keep them that way. Be aware of what you are placing down the drain; never pour grease or oil directly down the drains. You should also avoid hair, food, and coffee grounds.
Pour oil or fat into a glass jar or a plastic container and dispose of in the garbage can. Cover your drains with a mesh screen or a drain cover to prevent unwanted items from going down the drain. Once your dishes are finished washing, pour a pot of boiling water down your drain.
The boiling water will flush it, which helps prevent odors and works to keep it clear of small and large particles. You can also prevent odors if you pour bleach down the drain once or twice a week.
If using bleach, allow it to sit in the drain overnight before flushing with water the next morning. Bleach prevents bacteria build up and eliminates foul odors.
To keep the odors at a minimum, sprinkle baking soda down your drains once a week to absorb odors. If you are leaving for more than one day, sprinkle baking soda into each one before leaving. The baking soda will absorb all odors so that you won't come home to any stagnant sewer smells.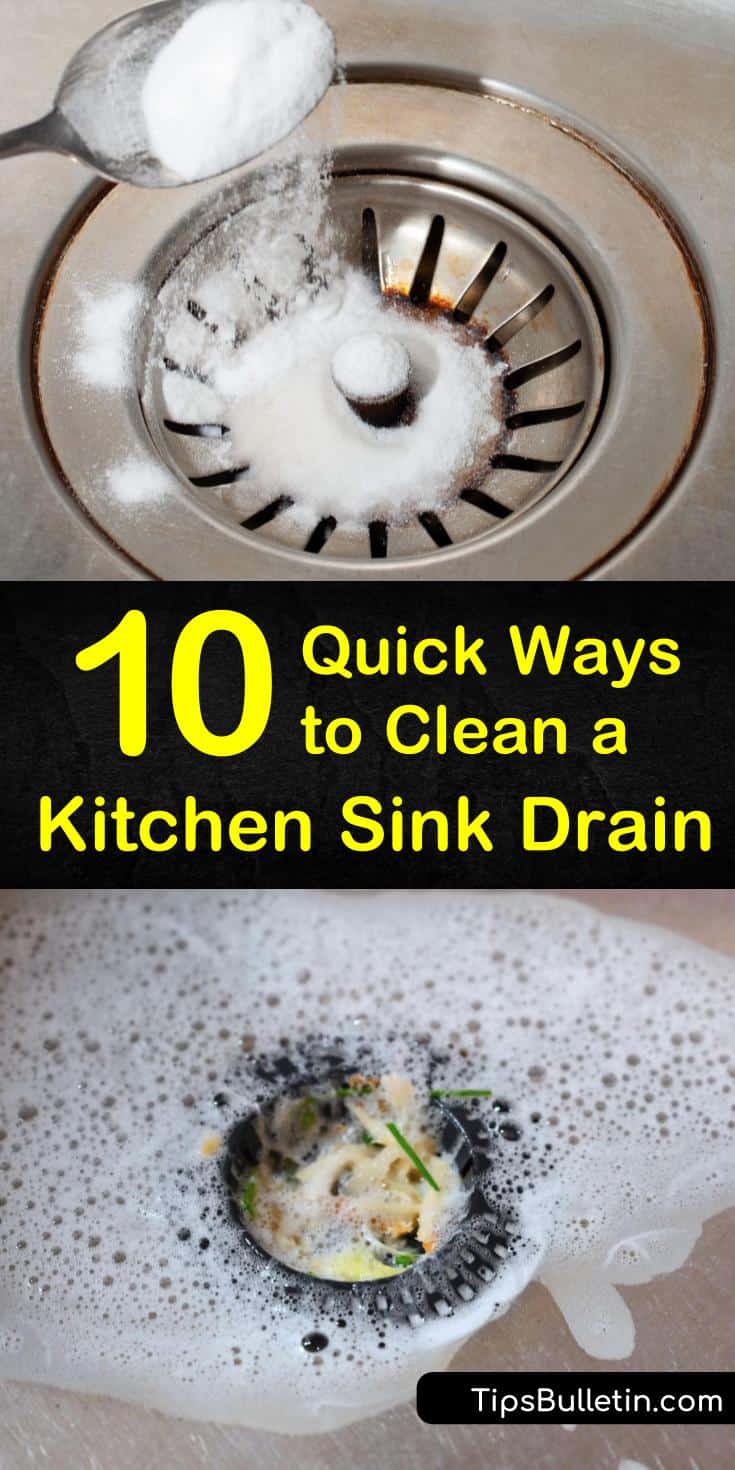 Thank you for learning about cleaning kitchen sink drains in our article. If you found any of our how to deodorize kitchen sink drain solutions helpful, please share our drain cleaning tips with your friends on Facebook and Pinterest, so they can learn how to clean a kitchen sink drain correctly, too.