I love sharing quick and effective methods for household chores.
To clean a mattress cover quickly and inexpensively:
Check the care label for specific instructions.
Use a mild detergent and wash on a delicate cycle with cold water.
Tackle stains with a solution of distilled white vinegar and water.
Freshen up the cover by sprinkling baking soda to absorb odors.
Air dry the mattress cover outside if it's not dryer-safe.
First, I always make sure to check the care label because it gives me the exact instructions I need. If the label says it's machine washable, I throw it in the washer with a mild detergent. I always use cold water and set it to a delicate cycle. I've learned that hot water or rough washing can damage the cover.
For any stains, I create a simple solution with one part distilled white vinegar to three parts warm water. I spray it directly on the stain, let it sit for around ten minutes, and then dab it away with a clean paper towel. The vinegar works wonders on those tough spots.
If my mattress cover just needs a bit of freshening up, I evenly sprinkle baking soda on it. I find this to be an amazing and cheap deodorizer. After about two hours, I quickly vacuum or sweep off the baking soda, and my mattress cover smells great again.
Finally, if the care label tells me to avoid the dryer, I lay my mattress cover outside to air dry. I love this part because it's not only free, but the sun can help eliminate any leftover odors, giving me a fresh, clean mattress cover to enjoy.
Learning how to clean a mattress cover is essential for anyone who owns one. Mattress covers and pads are marvelous. A memory foam mattress topper offers support, and a down mattress pad makes a firm mattress softer. Many people invest in a carefully chosen mattress pad to protect their expensive mattresses and keep them cozy overnight.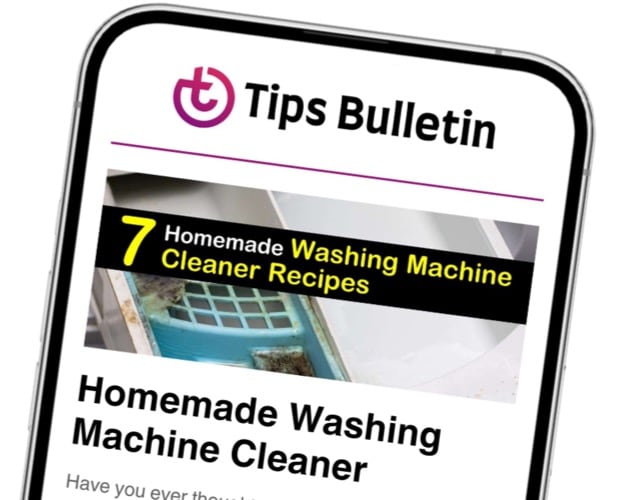 Finally, an email that Transforms Your Home.
Get the latest home and garden tips from our experts, delivered straight to your inbox.
Though mattress covers are excellent for protection and promoting healthy sleep, they can become a chore when they get dirty. Many mattress pad owners are unsure where to start cleaning a mattress cover. Some mattress toppers, like memory foam pads, are too big for the washing machine, whereas others don't hold up well in a wash cycle.
Fortunately, figuring out how to wash a mattress encasement doesn't have to be challenging. Explore uncomplicated ideas about laundering your mattress pad to wash with confidence. Discover which types of mattress covers are machine safe, how to launder those that aren't, and straightforward methods using readily available items.
Creative Tips for Cleaning a Mattress Cover
Mattress covers are adjustable bed covers to make a mattress softer, firmer, or more supportive. They protect the mattress from spills, marks, bed bugs, and dust mite invasion. Understanding how to clean a mattress cover maintains personal hygiene and protects your health.
Knowing how to wash a mattress encasement keeps these helpful covers from becoming host to bacteria, dead skin cells, oils, and germs. General guidelines recommend washing your mattress cover every two months or after accidents, illness, and spills.
Don't let washing your mattress cover become a headache. Explore simple ideas to make laundering your mattress topper a breeze.
The Importance of Washing a Mattress Pad Cover
Mattress protectors and encasements envelop your mattress to offer protection and increased comfort. They often provide waterproofing and guard your mattress against stains, bed bugs, dust mites, and other hazards. After investing in the best mattress topper, learning how to clean it is crucial.
Over time, a mattress protector gathers a lot of sweat and bacteria. You must clean it to ensure it remains hygienic and practical. Mattress protectors only need to be cleaned every one or two months because a fitted sheet covers them. To get rid of smells and soften your mattress cover, wash it before using it for the first time.
An unclean mattress protector may gather dander and dust mites, resulting in allergic reactions. If you accidentally spill drink or food on your mattress protector, wash it right away to prevent stains from setting in. Before washing the protector or performing spot cleaning, remove any food residue and absorb moisture using paper towels.
Can You Wash a Mattress Cover in the Washing Machine?
It's prudent to check washing instructions for your specific cover. However, certain types of toppers are generally machine washable.
Some mattress pads fare well in the washing machine, yet others should never be machine laundered. Spot cleaning is the best option if you have a latex mattress topper, a memory foam mattress topper, or an egg crate mattress protector. A foam mattress pad reacts poorly and breaks down in the tumbling of the washing machine.
How to Clean a Mattress Cover in the Washing Machine
Learning a few simple laundry tips helps ensure a favorable outcome while laundering your mattress cover and pillow protector in the machine. Always read your mattress pad's care instructions and follow them.
Choose a mild laundry detergent. Harsh chemical detergents might degrade the quality of your topper, while a mild detergent cleans without causing wear. Launder your mattress cover on a delicate cycle using cold water.
Some mattress covers are safe to tumble dry, and others aren't. If you dry your mattress pad in the dryer, use minimal fabric softener to avoid buildup. Include dryer balls into the drum as an easy way to dry your mattress and topper evenly. If your cover can't be tumble-dried, dry it outdoors on the line.
How to Wash a Mattress Encasement
Distilled white vinegar is famous for its ability to remove the most stubborn stains. Create a stain remover for your mattress and topper with white vinegar and water. Spot cleaning with white vinegar is the answer if you have a foam-based mattress cover or want to clean a spill without laundering.
Wearing the gloves, shake the spray until blended and saturate the stain. Let the white vinegar solution sit for at least ten minutes, and pat up excess liquid with a clean paper towel. Leave the mattress topper uncovered to air dry.
Cleaning Mattress Protectors With Baking Soda
Baking soda is convenient for removing general odor from your mattress cover or spot cleaning after an accident. You can wash your mattress protector with baking soda to eradicate odor and freshen your mattress pad. Strip your fitted sheet and sprinkle a thin layer of baking powder over the cover surface.
Baking soda is a natural odor eater, drawing odor-causing particles. Let the baking soda rest on the mattress cover for at least two hours before sweeping or vacuuming it. Or, spot clean by crafting a baking soda cleaning paste.
Stir the powder and water until combined, and use a clean cloth to apply the paste to the stain on your mattress pad. Allow the paste to set on the mark, wipe away with a damp towel, and pat dry.
Cleaning a mattress cover seems daunting because of its size. If you've lost your mattress pad care instructions or are unsure where to start, don't fret. You must clean a waterproof mattress cover, down mattress pad, or memory foam topper for hygiene. Explore tricks to make cleaning your mattress cover in your machine or by hand a breeze.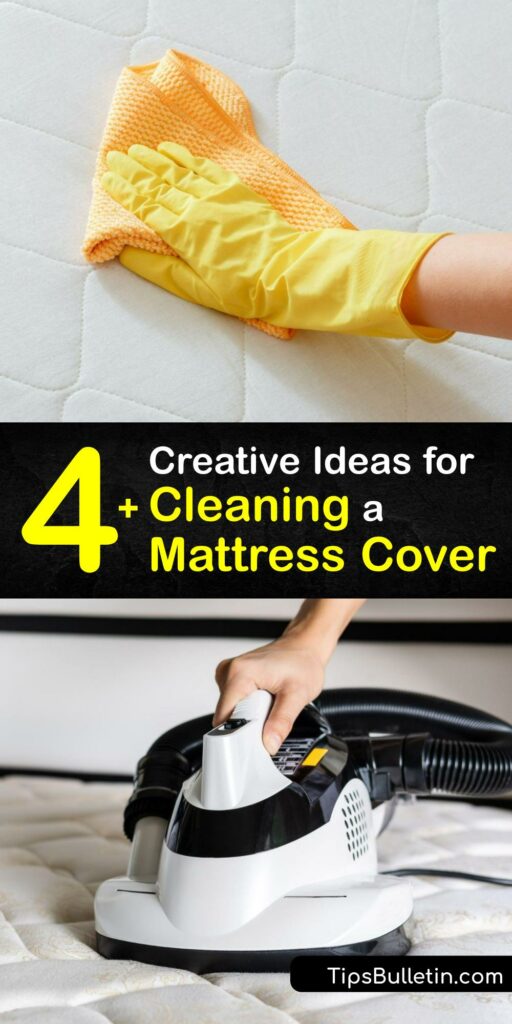 If you loved this enlightening article on how to clean a mattress cover, please share this information with your friends and close family who want to learn how to wash a mattress encasement on Pinterest and Facebook.