Do you know how to clean acrylic glass? Plexiglass or acrylic is one of the most widely utilized materials in commercial and home items. This translucent, shatterproof clear plastic is flexible, convenient, and easy to use in numerous applications. There comes a time you must clean plexiglass, just like any surface.
You know it's time to give this clear plastic a little attention when it starts to look filthy or drab and loses its mirror shine. Understanding the techniques to clean acrylic glass without scratching is vital.
Maintaining the lifespan and clarity of your acrylics with routine cleaning helps the material retain its luster and transparency. Use supplies you likely already have around your house or business. Wipe dust or fingerprints with a soft cloth or clean feather duster from your acrylic before you start. Choose an uncomplicated technique for cleaning acrylic glass to restore its luster while preventing scratches.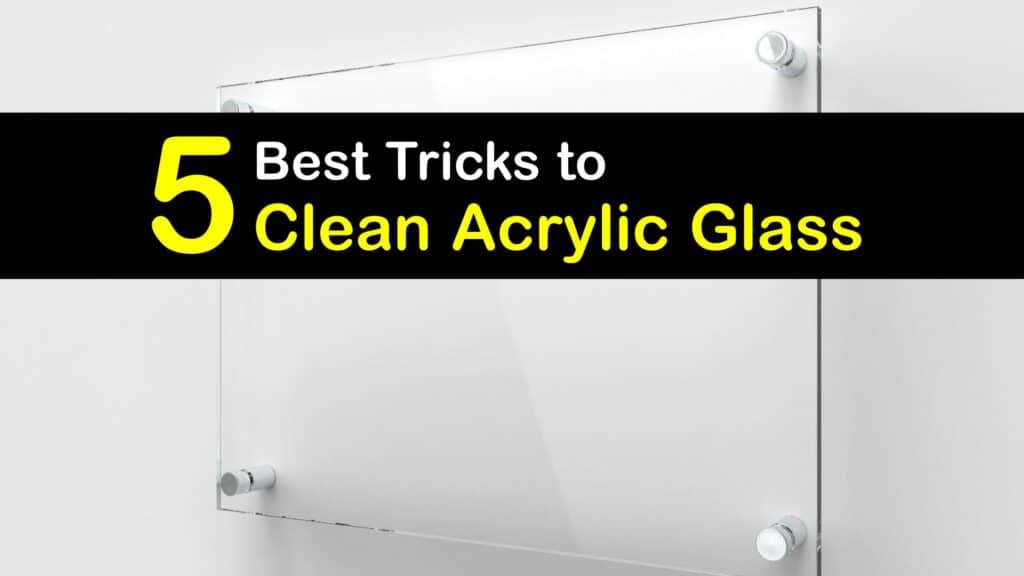 Home Remedies for Cleaning Acrylic
If you don't know how to clean acrylic glass, your attempts could do more harm than good. Acrylic, commonly known as plexiglass, is a type of flexible plastic that resists shattering. Unlike glass, which is quickly broken and dangerous, acrylic is robust and unlikely to break.
Additionally, acrylic is often more transparent than glass. Despite its advantages, plexiglass is prone to scratching and often damaged during cleaning if the user is misinformed. Discover ways to clean acrylic glass without scratching and keep your acrylic items clean and in good condition.
Products to Avoid When Cleaning Acrylic
Acrylic plastic has multiple uses and is an invaluable addition to homes. Plexiglass is affordable and less hazardous than glass in many instances. Yet, it's also much easier to accidentally scratch or damage.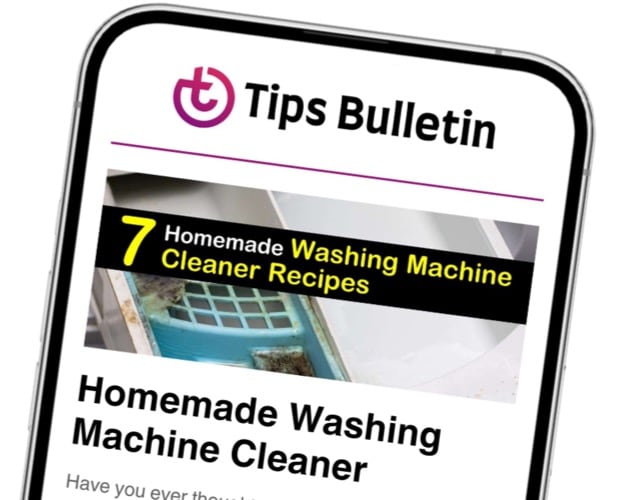 Finally, an email that Transforms Your Home.
Get the latest home and garden tips from our experts, delivered straight to your inbox.
Avoid acidic cleaners on your acrylic furniture, mirrors, or shower doors. Rough tools or scraping could leave a deep scratch, so clean it with gentle pressure and caution.
If you come across a scratch or two, one of the easiest ways to remove scratches from a glass table is by using a dab of white toothpaste. Rub a tiny bit of paste into the scratch to erase it.
How to Wash Acrylic Glassware With Citrus Fruits
Citrus fruits are an efficient acrylic glass cleaner thanks to the citric acid content. Use limes, lemons, or grapefruit to remove dirt and debris from your acrylic surface naturally. Remove the fruit's seeds by halving them. Gently rub the fruit on the acrylic sheet you want to clean. Apply a little pressure to release the juices.
Allow the fruit's citric acid to permeate the acrylic piece for about 20 minutes. Dip a microfiber cloth in warm water, squeeze it so it's damp, and wipe the juice away. Polish a glass table without streaks using a clean, soft cloth until it has a lustrous finish.
Clean Acrylic Without Scratching
Hydrogen peroxide is a versatile cleaning product with the bonus of disinfecting or killing bacteria as you clean. Since tap water often contains impurities that may leave behind streaks and stains, use distilled water for a clear finish.
Shake the ingredients to combine and spray evenly over the acrylic. Begin by wiping the dust from your acrylic sheet using a damp paper towel. Blend hydrogen peroxide with distilled water to make an effective cleaner. Wipe and buff with a soft microfiber cloth until clean and shining.
Use this simple acrylic cleaner for other purposes, too. It works great to get adhesive off plastic surfaces inside and outside the house.
Cleaning Plexiglass and Acrylic With Dish Soap
A simple mild soap and warm water mixture is one of the best cleaners for acrylic. It's ideal for removing soap scum from an acrylic shower or tub. Liquid dish soap works wonders in the kitchen, removing grease stains and bringing glassware to a lustrous shine. Harness the power of liquid dish soap to clean your acrylic furniture without risking its integrity.
Add a quarter cup of colorless liquid dish soap to two cups of warm water to make a cleaning spray for an acrylic aquarium or acrylic mirror. Dip a clean microfibre cloth into the mixture, squeeze out excess water, and rub over acrylic surfaces in sweeping circles to loosen and remove dirt and grime.
This solution is great to help you deep clean your fiberglass bathtub or shower, too. Add a few drops of vinegar for even more cleaning strength.
Work until the acrylic is spotless, rinsing periodically to check progress. Rinse your acrylic well, especially if you're cleaning a fish tank or drinking glasses. Set your acrylic on a towel to air dry.
Clean Plexiglass With Rubbing Alcohol as a Last Resort
Alcohol is a widely used cleaning agent, but its solvent properties can damage acrylic surfaces if not used cautiously. It's better to be safe and use an alternate cleaning product.
If you have nothing else, dilute rubbing alcohol with water to make an efficient cleaner that won't warp acrylic. Combine rubbing alcohol with distilled water rather than plain tap water.
Swirl the alcohol and distilled water in a sprayer and spritz evenly over the plexiglass or mix a simple eye glass cleaner recipe for reading or sunglasses. Wipe the surface, working methodically from one side to the other in large circular motions.
Use clean water to dip and wring out a cloth and wipe the acrylic with the damp cloth immediately after cleaning. The damp cloth removes traces of alcohol to prevent wear.
This process is similar to removing super glue from acrylic eyeglass frames and lenses. Use care and your acrylic will last a long time.
Cleaning acrylic glass doesn't have to be a headache. Plexiglass is a revelation in homeware and furniture. This material looks just like glass yet comes without the dangerous propensity to shatter easily.
Though acrylic is practical and budget-friendly, it requires a few extra precautions during cleaning to avoid scratching or degrading it with chemicals. Find innovative ways to clean your acrylic so it's always clean.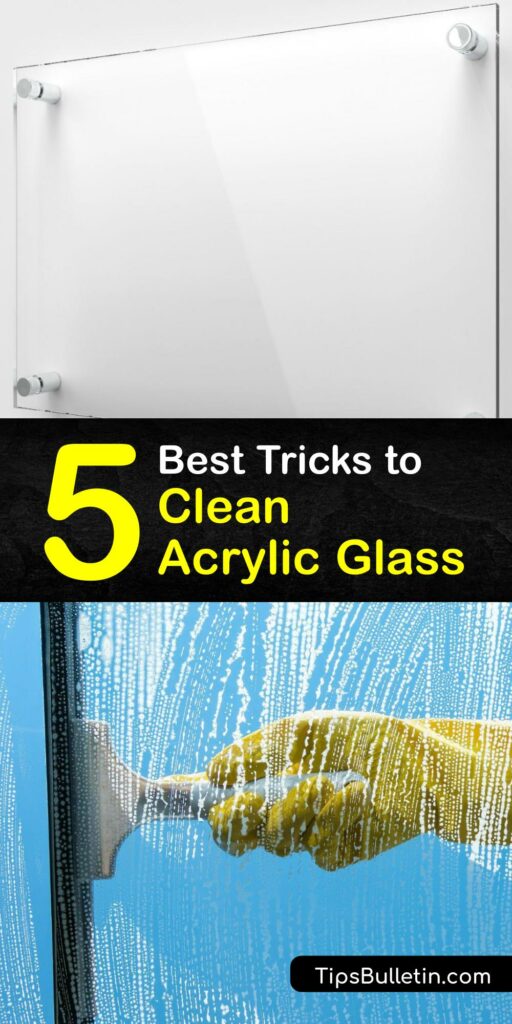 If you loved this illuminating article on how to clean acrylic glass, please share these tricks with your friends and family who need to clean acrylic glass without scratching it on Pinterest and Facebook.