Window blinds are a useful tool for keeping out harsh sunlight and the prying eyes of nosy neighbors, but they also are collectors of dirt and dust. Over time, these window treatments begin to look old and grimy. We show you how to clean aluminum blinds in a few easy steps using simple cleaners.
There are many types of blinds, including fabric blinds, faux wood blinds, Venetian blinds, wooden blinds, and aluminum blinds. These window coverings are an ideal way to create a private atmosphere in your home, but they also require a specific cleaning style. "In my experience, each type of blind has its own cleaning needs that should be carefully followed to avoid damage," says Audrey Dunbar, a knowledgeable practitioner in home improvement.
Aluminum blinds are made of a different material than vinyl blinds or wood blinds, and using the wrong cleaner causes damage or discoloration to the surface. There are several cleaning techniques for cleaning blinds, from basic everyday cleaning to occasional deep cleaning, and all are relatively easy.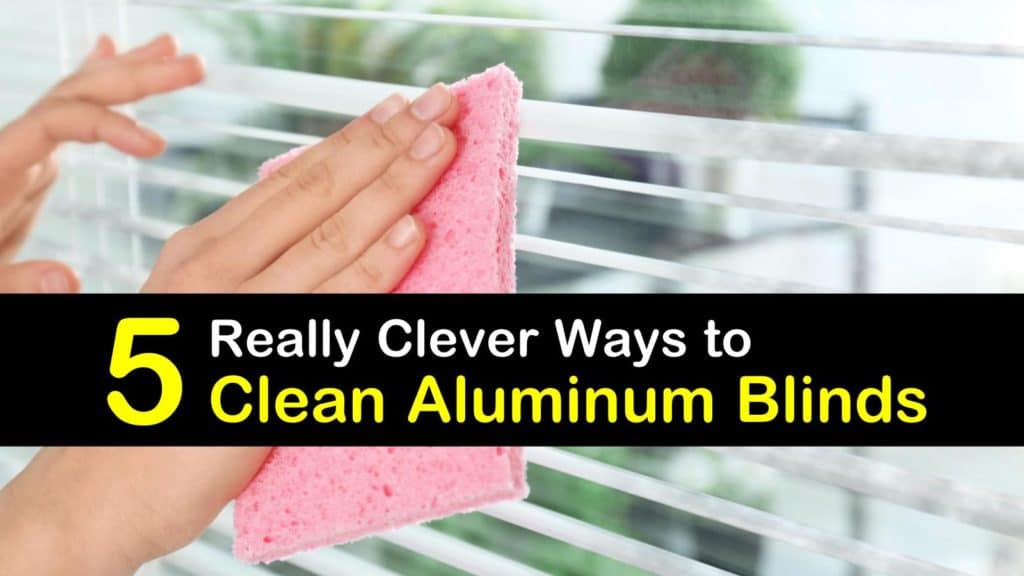 Cleaning All Types of Aluminum Blinds
While there are various ways to clean blinds, starting with the simplest before doing extensive deep cleaning is always good. We show you how to clean vertical blinds, mini blinds, or horizontal blinds made of aluminum material to keep them looking new.
Simple Ways to Clean Aluminum Blinds
There are many ways to clean aluminum blinds or vertical blinds to keep the slats dust-free. Regular dusting is essential to prevent a build-up of dirt and grime and keep your window treatments looking fresh.
Open the blind slats and insert a feather duster between the top slats. Start at one side of the blinds and pull the duster to the other side. Move from one slat to the other until they are all clean.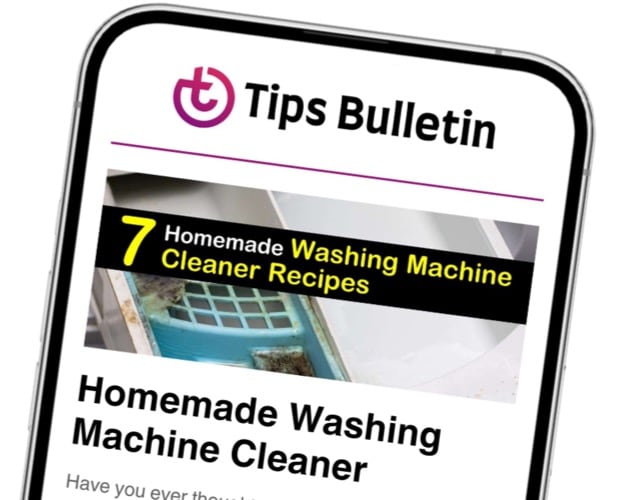 Finally, an email that Transforms Your Home.
Get the latest home and garden tips from our experts, delivered straight to your inbox.
If you have a vacuum cleaner with a brush attachment, use this as a tool for vacuuming away dust. Close the blind slats and press the brush attachment to the side of the top slat gently.
Pull the brush from one side to the other and move down to the next slat. Repeat until you reach the bottom.
Cleaning Aluminum Mini Blinds with Soapy Water
Cleaning aluminum mini blinds with a soap and water solution is ideal for removing the accumulation of everyday dirt and dust. Soapy water is an all purpose cleaner that is both cheap and efficient.
Pour water into a container or bucket and add a small amount of dish soap. Slip your hand into an old, clean sock and dunk your hand into the soapy water. Wring out the extra water and wrap your hand around the top slat.
Pull your hand gently from one side to the other or from top to bottom to remove dust. Rinse the dirt off the sock and repeat the cleaning process with the next slats until you reach the end. Use a soft cloth to dry the blinds or let them remain open to air dry.
How to Clean Aluminum Blinds with White Vinegar
If your blinds are overdue for a good cleaning and require a stronger cleaner than soap and water, try using white vinegar to break up stubborn dirt and clean mini blinds with ease.
Fill a bucket with water and white vinegar, and open the blind slats. Dunk a soft cloth into the cleaning liquid and wipe the top slat from one side to another or from top to bottom.
Move from one slat to the next until you reach the end. Rinse and dunk the cloth in the cleaner if it accumulates too much dirt. Use paper toweling or a clean cloth to dry the blinds and check the window sill for drips.
This solution works quite well for tarnished aluminum blinds and other items, too.
Vinegar is also quite helpful when cleaning aluminum pots with stubborn grease stains. A good scrubbing with a nylon scrubbie and some vinegar and water often does the trick. Cleaning anodized aluminum with vinegar offers similar results.
Cleaning Aluminum Blinds Outside
Often, blinds accumulate stains from household cleansers such as glass cleaner and furniture polish and require a more extensive form of cleaning. The best way to perform an overall cleaning on your blinds without using bleach is to clean them outdoors.
Take the blinds from the window and take them outside. Use S-hooks to secure them to a clothesline, tree limb, or other hanging areas. Pour water into a bucket and add several squirts of dish soap.
Dunk a soft sponge into the solution and clean the top slat by pulling the sponge from one side to the other. Repeat the process with each slat as you make your way to the end of the blinds.
Use a garden hose to spray the soapy water off the blinds, then allow them to air dry in the sunshine. A hose is also one of the best ways to clean dirt off outdoor aluminum panels and siding on your house. Spraying down the siding often will stop the dust and dirt from clinging to the aluminum.
Deep Cleaning Aluminum Blinds with Baking Soda
Some stains are incredibly stubborn, and trying to clean them with a simple solution doesn't work. In situations like this, a good baking soda soak with a homemade aluminum cleaner does the trick.
Fill the bathtub with water to submerge the blinds and add the baking soda. Use your hands to stir the water around to dissolve the powder. Remove the window blinds from the window and lay them in the water carefully.
Let them soak for several minutes and then use a soft brush to scrub away dirt and grime from each slat. Pull the plug in the tub to drain all of the dirty water out, and then refill the tub with fresh water to clean away leftover residue.
Lift the blinds gingerly out of the water and hang them from the curtain rod with S-hooks. Use a soft towel to dry each slat of the blinds and then replace them on the window.
If your windows are cased in aluminum, you can use this recipe for restoring aluminum windows back to like-new condition. Of course, you can't soak them, but apply the mixture to the aluminum to clean it.
Window coverings have a couple of purposes. Not only do they keep the sun rays out and give your privacy, but they also add a touch of style to the window. A neglected window blind accumulates a layer of dust and dirt that is an unpleasant sight.
It's easy to clean aluminum surfaces using a few steps. Clean away everyday dust with a vacuum cleaner brush attachment or duster, and perform a routine deep clean with soapy water to keep your window coverings dust-free and looking like new.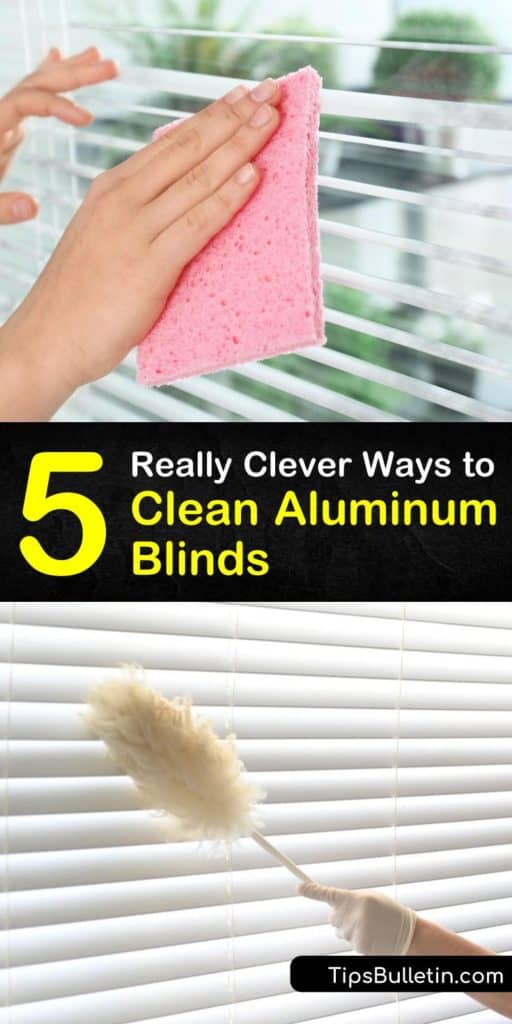 Now that we showed you how to clean aluminum blinds to restore their clean and stylish appearance, why not share our aluminum blind cleaning tips with your friends and family on Facebook and Pinterest?