Are you looking for a dependable way to deep clean your memory foam mattress without damaging it? We've put together a comprehensive set of tips and tricks to help you tackle every musty old mattress odor and stubborn stain. Discover how to clean a memory foam mattress, pillow, or topper with our helpful tutorials.
Memory foam, sometimes called visco-elastic or visco foam, was invented by NASA in the 1970s. This unique polyurethane material is known for its slow responsiveness; once you press on it, it's slow to spring back, hence the name "memory foam."
Have you seen those memory foam commercials where someone drops a bowling ball on one corner of the bed, and the bowling pins in the other remain standing? Memory foam is fantastic for motion isolation. These mattresses won't be out of style soon, so it's best to have top-notch cleaning tips up your sleeve.
Cleaning Memory Foam Mattress

es

Learn safe and effective methods to wash a blow up mattress or memory foam mattress in this article. Discover how to preserve and protect your expensive mattress with expert advice and practical tutorials.
Washing Old Foam Mattress

es

Did you know there's more than one kind of memory foam mattress? Aside from the traditional memory foam variety, there are also gel memory foam and bio-based mattresses on the market; learn the differences and how they affect stain removal.

Gel memory foam is popular for temperature control because it contains conductors that draw heat away from one concentrated spot. Bio-based memory foam substitutes a natural ingredient like soy in place of 20% polyurethane. It is ideal for those who want to use less petroleum where possible.

There's no difference between how you clean regular memory foam and how you clean a gel memory foam mattress; these tips work across the board. It's time to strip the pillows, sheets, and blankets and prep your memory foam mattresses for cleaning.
Vacuum Memory Foam Thoroughly
Once you've stripped away the bedding, it's time to tackle invisible dirt. Dust, debris, and dead skin settle into your old mattress and, over time, contribute to allergies and attract unwanted pests like dust mites.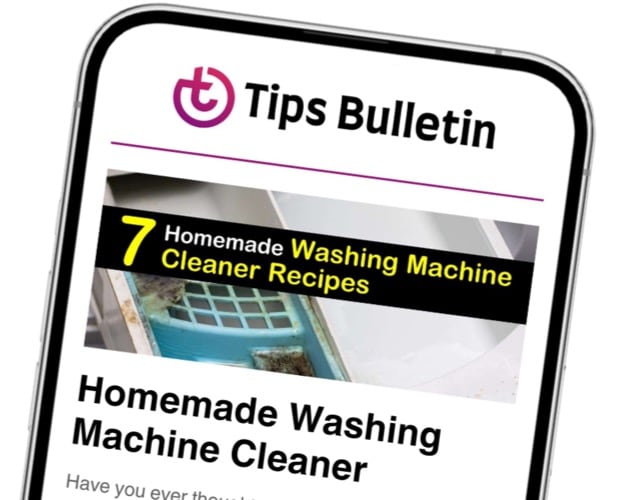 Finally, an email that Transforms Your Home.
Get the latest home and garden tips from our experts, delivered straight to your inbox.
Cleaning a memory foam mattress always starts with deep, thorough vacuuming. Use the brush attachment, and get in between the bed frame and into the crevices. Experts recommend vacuuming your mattress every 3-6 months to keep your sleeping space clean and comfortable.
Spot Treat Your Mattress
A good spot cleaning goes a long way for any memory foam mattress. Whether you have a sweat stain, food stain, or some other stubborn stain, a spot treatment does the job. Often, mattress stains are concentrated in one area; cleaning those spots improves the overall appearance.
Make a DIY cleaning solution by mixing hydrogen peroxide, baking soda, and dish soap. To remove stains from a foam mattress quickly and easily, spray the stained area and wait five minutes.
Come through with a clean cloth and absorb the stain with a gentle dabbing motion. Repeat the routine until the stubborn stain vanishes, leaving you with a sparkling white mattress. While most memory foam mattresses are white, it's important to note that hydrogen peroxide isn't suitable for dark fabrics. Get baking soda off a mattress without a vacuum if any of this cleaning solution remains on the bed.
How to Wash a Foam Mattress Cover
It might surprise you that your memory foam mattress comes in a slipcover; if you're unsure, look for a zipper along the mattress cover. If the material unzips, remove the mattress protectors from your memory foam mattresses, and spot treat before putting them in the washer.
Washing a memory foam mattress cover is easy. Choose a mild detergent; any laundry detergent you prefer is OK. Use cold water in the washing machine, a gentle cycle, and never put it in the dryer. The heat from the dryer or an iron could damage the fibers and warp the shape of the mattress cover.
Make a Mattress Refresher Spray
To refresh your aged mattress periodically, we've got an all-natural DIY spray to suit your needs. Discover how to freshen a memory foam mattress with a stink-busting spray you can make from simple ingredients.
Diluted essential oils are helpful around the home when used safely and sparingly. For example, peppermint essential oil is naturally repellent to many bugs, much like eucalyptus oil. Additionally, many people report that lavender is a relaxing sleep aid that promotes a deeper, more peaceful sleep.
To mix this refresher spray, add the water and white vinegar to a clean spray bottle and follow up with the essential oils. Shake the bottle well, and you're ready to start. Spray the entire mattress, and let it air for a couple of hours before putting the sheets on and having a nap.
Cleaning a Memory Foam Pillow
Memory foam pillows are popular these days, but how do you clean them? You spend all night pressed against them, and keeping them free of dead skin and allergens is important. It's essential to vacuum your memory foam pillow monthly; the best pillow is a clean one.
That being said, never launder your memory foam pillow in the washing machine; manufacturers warn that it destroys the structure of the foam. Instead, spot-treat your stains with our hydrogen peroxide mixture, or use a 1-to-1 vinegar and water spray to keep fibers free of stains and surfaces smelling neutral.
How to Clean a Foam Mattress Topper
Many people have a memory foam mattress topper to relieve pressure points caused by traditional spring mattresses. You can wash a memory foam mattress topper by hand. Enjoy these tips teaching how to clean a memory foam mattress topper.
A spot cleaning is all you need for a memory foam mattress pad. Mix a drop or two of mild dish soap with cold water and apply with a spray bottle. Let the soap soak for 15 minutes, and blot with a clean, dry cloth. Repeat as required until that stubborn stain disappears.
Homemade Spray for Dust Mites
Your body discards dead skin every night when you sleep, collecting in the mattress and attracting dust mites. These unwelcome creatures are mainly invisible, but they're there. Dust mites lurk in mattresses, pillows, blankets, and even stuffed animals.
This dust mite repellent works best on a clean memory foam mattress; vacuum your mattress thoroughly with a HEPA filter-equipped vacuum.
Mix the water and witch hazel in a clean spray bottle. Add the eucalyptus and clove oil, and then shake the bottle to distribute the ingredients evenly. Spray the entire mattress bi-weekly, and allow two hours to air dry before use.
Way to Clean Blood Off Memory Foam
Cleaning a memory foam mattress with blood stains may seem daunting, but it's not. Moisten a cloth with cold water to soak away the blood; rinse and wring the cloth as you go.
It may take a few passes, but cold water works wonders on blood. Follow up with a protease-based enzymatic cleaner to destroy any lingering blood proteins in your memory foam mattress.
Get Urine Off Foam Mattress

es

No mattress is safe from the occasional pee-related accident. Follow this advice on how to wash a memory foam mattress that has been exposed to urine. To get stains out of an old foam mattress pad, soak the urine with a paper towel, but don't push it into the fibers with a heavy cloth.

When you need to get urine stains off you old mattress, sprinkle a thin layer of fresh baking soda to soak up the moisture; leave it for at least five hours, then vacuum it away. Use our hydrogen peroxide spot treatment to banish urine stains for good. Consider a small, handheld steam cleaner for regular maintenance if you're potty training the kids.
Make an Antibacterial Mattress Spray
There are plenty of great reasons to disinfect a memory foam mattress that you regularly use – health and hygiene are two important ones. Discover how to destroy dust and allergens with our DIY memory foam mattress spray. Mix your own simple mattress cleaner and keep it on-hand to use as needed.
Sometimes the best mattress treatment is something simple and natural. Add the water, vinegar, and rubbing alcohol to a spray bottle and finish with 20 drops of lemon essential oil.
Use this spray after the bedding has been stripped, and allow a couple of hours for air drying. This multipurpose treatment is excellent for a musty air mattress, the basement couch, eliminating cigarete smoke smell from your old foam mattress, or anything requiring a general disinfectant.
Drying Memory Foam
It's essential to let your memory foam mattress completely dry before you put on clean sheets. If not, mold and mildew may form in the crevices. Mattress cleaning is best done in the early morning to allow plenty of time for fresh air circulation to dry the mattress.
Leave your memory foam mattress near an open window or allow direct exposure to UV rays which help evaporate moisture and kill mold and allergen growth. It's never good to see black mold on your mattress. Take care of that problem quickly.
We hope you benefit from our comprehensive collection of instructions and guidelines for memory foam mattress care. You now know how to clean a memory foam mattress, which means you can prolong its life for up to ten years. Stick to our mattress care plan to get the most out of your memory foam mattresses.
Remember to vacuum regularly. Expert opinions range from monthly to every time you change your sheets; do what works best for you. Additionally, keep a hydrogen peroxide or vinegar spot treatment on hand for unexpected spills, and tackle stains quickly.
Consider waterproof mattress protectors or a protective mattress pad to preserve your memory foam and save it from life's little accidents. Once you have a mattress care routine, you can melt away into your memory foam mattress for a good night's sleep.
If you loved our laundry tips for how to clean a memory foam mattress, share this helpful how-to guide with friends on Pinterest or Facebook who are looking for ways to refresh their memory foam mattresses.