Lemons are excellent cleaners that use citric acid to blast through grease and grime. This quality makes cleaning an oven with lemon and water, or even concentrated lemon juice, an easy task for almost any homeowner. Learning how to clean an oven with a lemon requires very little preparation and ingredients.
What's even better, using lemon juice for cleaning works on every part of your oven. These sections include the oven walls, the glass, and also the stovetop. Lemon the natural oven cleaner uses non-toxic cleaning power without the noxious fumes that accompany most commercial cleaning products.
Because lemon juice is a natural cleaner, you also don't have to worry about harmful chemicals seeping into foods after a thorough oven cleaning. It also avoids the pungent, undesirable smell of other natural cleaners like white vinegar.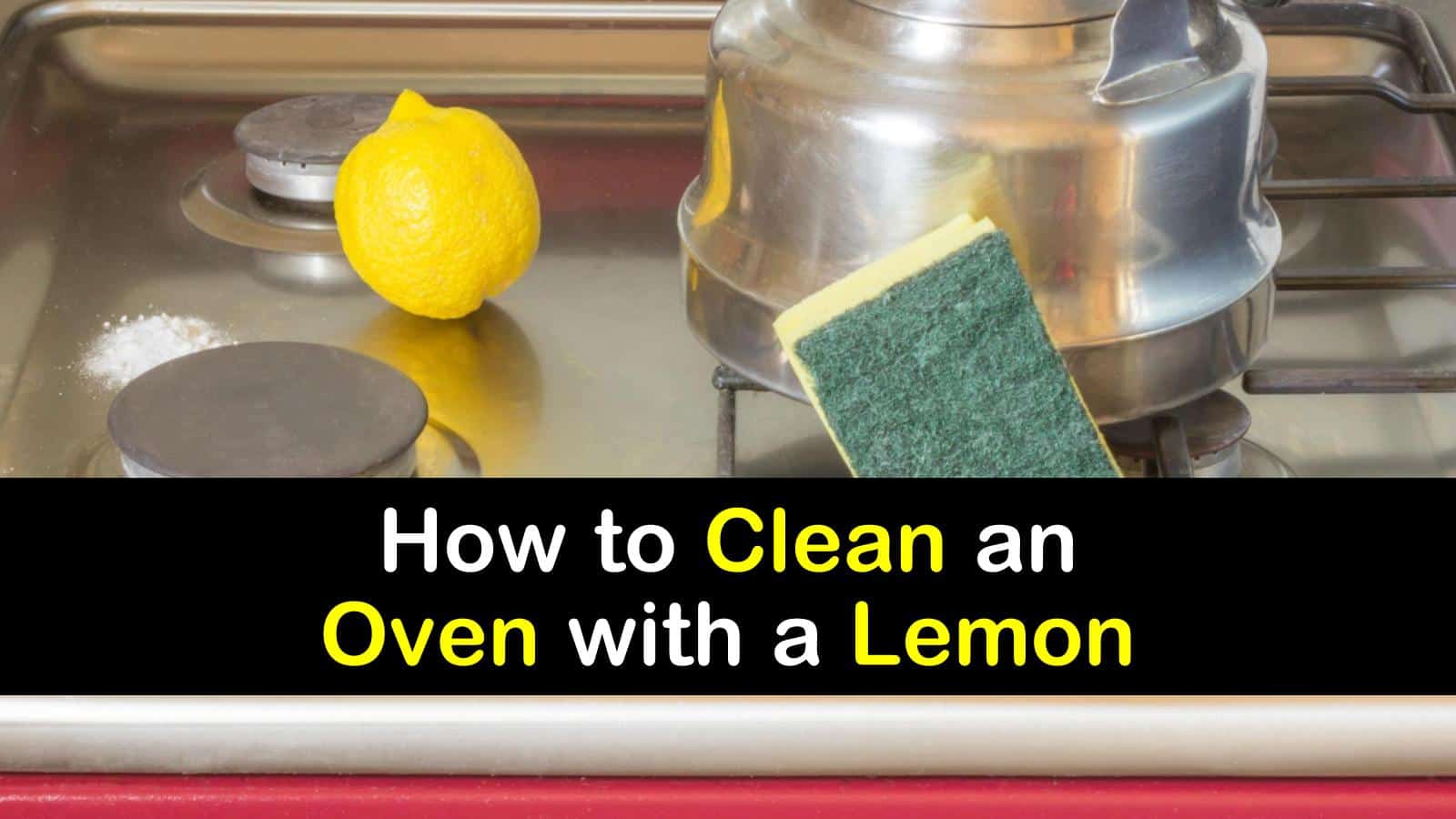 Oven Cleaning with a Lemon
Still not sold on the fantastic cleaning power of lemon? In addition to cleaning your stovetop and oven, lemon juice is phenomenal when it comes to removing odor from the microwave and deodorizing your dishwasher. Try these helpful cleaning tips and DIY oven cleaner recipe to keep your oven sparkling clean and fresh-scented.
To tackle oven cleaning in a quick way, the best solution is to address stains as they happen. Whenever you see grease spatters or a blob that spilled over from your favorite casserole, get rid of the stain right then. This makes oven cleaning a snap.
If you have just learned the best way to BBQ in oven and have barbeque sauce all over the walls and bottom of the appliance, our lemon cleaning solutions are just what you need to get rid of these nasty stains.
Steam Cleaning an Oven with Lemon and Water
Cleaning the stuck-on food particles and gunk in your oven requires a ton of elbow grease and patience over time. If you don't keep up on cleaning the inside of your oven, cleaning that mess can get challenging, especially if you don't have a self-cleaning oven.
One great solution to assist the cleaning process is to squeeze the juice from a lemon into a bowl of water. This bowl should be oven-friendly since you will place it into the oven to boil. Boiling the lemon water in the oven causes a steaming effect, which can also work in your microwaves.
This steam, in conjunction with the degreasing power of lemon juice, loosens up the food particles and grease attached to the walls of your oven. After the water has been allowed to boil for approximately one minute, turn off the oven and remove the bowl.
Wipe down the walls of your oven using a damp cloth. If you don't have any lemon juice on hand, you can substitute vinegar instead. The way to clean an oven with vinegar and water is the same as using lemon juice. If you still find it a struggle to remove stuck-on foods and grease, then try the next step in the cleaning process.
Baking Soda with Lemon the Natural Oven Cleaner Recipe
If steam cleaning your oven does not work the first time, then try adding a baking soda paste to the process. You will still use lemon juice by adding it to a spray bottle, but it will also help to have an additional cleaner for tougher areas.
Take care of cleaning grease off a stove hood with this recipe at the same time and your entire cooking area will be spotless and smelling fresh. Clean an oven with bake soda and lemon and never use another cleaner again. Use the following ingredients and supplies for this method.
Combine the baking soda and cup of warm water in a bowl to form a paste. To get the preferred consistency, you may want to add a little more baking soda or water to the mix. Otherwise, the provided measurements will work suitably for the task.
Spread the baking soda paste over the grease spots in the oven that steam-cleaning failed to remove. Let the solution soak into the area for approximately 25 minutes. Add lemon juice to the spray bottle for easy application.
Spray the area with lemon juice and scrub with a soft bristle brush. The combination of using baking soda and lemon juice will lift away even the toughest grime and food particles. Rinse the area with warm water and dry to reduce the possibility of water spots.
Give particular attention to the oven racks, as they tend to accumulate some of the most stubborn grime. The best way for how to clean oven racks is by removing them from the oven and cleaning them separately. The bathtub is an ideal place to put them.
Using this method is also an excellent way to clean oven glass inside and outside. Using lemons to clean your oven is a fantastic way to remove grease and burnt-on pieces of food.
While lemon is a wonderful way to clean on its own, combining it with items like water, baking soda, or vinegar can amplify its cleaning power. For an excellent degreaser, make a homemade oven cleaner with Dawn dish soap and lemon.
You won't find a stronger cleaning solution. All that's left to do now is enjoy your clean oven, and prepare the next meal.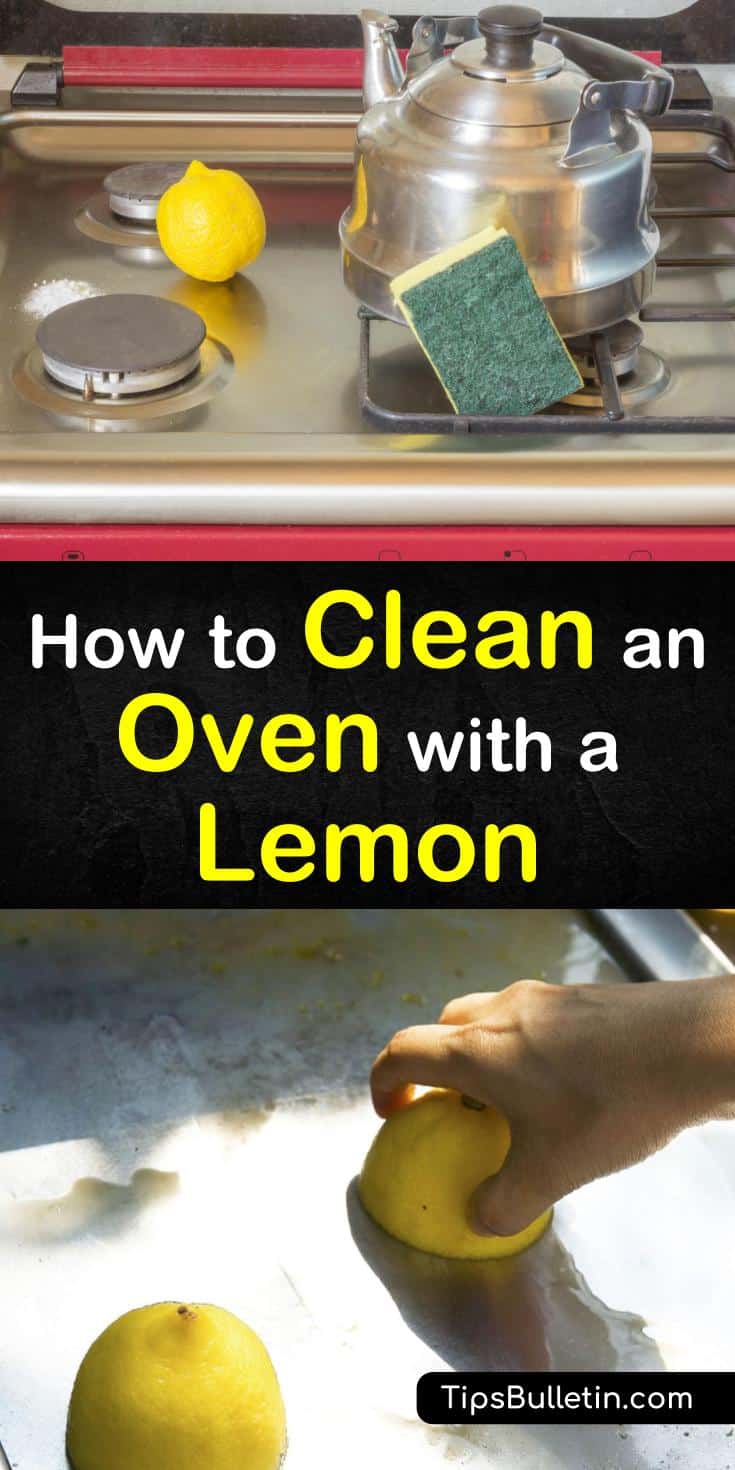 Hopefully, you've enjoyed this quick tutorial on cleaning an oven with lemon and water. If you learned something about oven cleaning here, remember to share these easy tips on how to clean an oven with a lemon on Pinterest and Facebook.