Cleaning black shoes is a straightforward process that can be done quickly, easily, and inexpensively using everyday household items. Here's how:
Create a baking soda paste using three tablespoons of baking soda and a teaspoon of water.
Apply the paste to stains using an old toothbrush in circular motions for effective cleaning.
Rinse off the paste thoroughly with lukewarm water to avoid any fading.
Stuff the shoes with paper towels to absorb moisture and let them air dry in a warm place.
If needed, repeat the process to ensure your black shoes are spot-free and look as good as new.
By following these steps, you can keep your black shoes in pristine condition without spending a lot of time or money.
From black canvas sneakers to black leather shoes, black shoes are attractive yet hard to keep clean. With this list of quick and easy ways to clean black shoes, you'll learn how to do so, including tips for cleaning black shoes with baking soda. Black sneakers, black Vans®, and other black fabric shoes with streaks or stains are unsightly and ruin an outfit.
The color black is smart, stylish, and looks good with lots of clothes combinations, making it a popular choice for footwear, yet it comes with a downside. Due to concerns over fading, black footwear can be difficult to clean. Learn the best way to clean black shoes with items you probably already have on hand.
Whether you choose white vinegar, a Magic Eraser, or something else, there are several options for removing stains from black shoes. Discover how to clean black shoes and wear your favorite black Vans® or black suede shoes with confidence, knowing a salt stain, loose dirt, or an unwanted mark doesn't have to be a big deal.
A Guide to The Best Way to Clean Black Shoes
Almost everyone has wondered how to clean black shoes at some point. We've all had a stain or an unsightly mark even the most outstanding laundry detergent or shoe polish couldn't remove. A stain is unattractive and must be cleaned from your footwear as soon as possible; however, some remedies are better than others.
You risk making the mark worse and increasing the time it takes to revive your black shoes if you choose the wrong strategy. With a few common household materials and a little patience, it's easy to find the best way to clean black shoes.
Cleaning Black Shoes with Baking Soda
Cleaning black shoes with baking soda is one of the most widely recommended DIY solutions to fixing dirty black sneakers. Although practical, cleaning black shoes with baking soda must be done with care.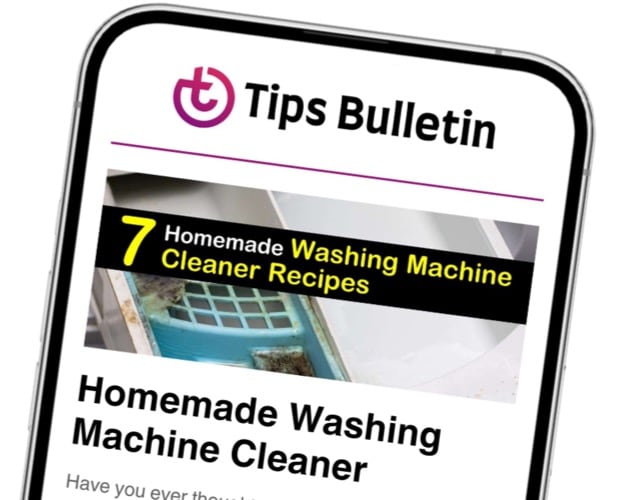 Finally, an email that Transforms Your Home.
Get the latest home and garden tips from our experts, delivered straight to your inbox.
Failure to rinse appropriately after cleaning black shoes with baking soda may fade or whiten, making black sneakers look like white sneakers.
Baking soda is an excellent shoe cleanser to remove even the worst stubborn stain or salt stain and leave you with clean canvas sneakers. It works well for black and white canvas shoes, as it cleans and brightens, making it ideal for reviving footwear.
Stir the baking soda and water until thick paste forms. To clean leather with baking soda paste, scrub the stained region with an old toothbrush in a circular motion.
Rinse your suede sneaker entirely in lukewarm water to remove any discoloration. To absorb excess moisture, stuff a paper towel or clean cloth into the toe areas and hang the suede boots to dry in a warm location.
How to Clean Black Shoes with Toothpaste
Toothpaste eliminates tough stains from our teeth, like food or drinks, and keeps them clean, and it also serves as an effective shoe stain remover. Any toothpaste works to remove stains from black leather shoes, patent leather shoes, or suede Vans® as long as it's not the gel type.
Use an old toothbrush to gently massage a tiny bit of toothpaste into the affected area of your leather sneakers. This method also works to give you clean white shoes.
After washing, rinse well with clean water and dry with a clean cloth to collect any lingering moisture. Repeat until your black canvas shoes are no longer stained. Remove the insole carefully and let the shoe dry completely.
White Vinegar – An Acidic Black Shoe Cleaner
White vinegar is a powerful cleaner, removing even the most stubborn stains – it will even get paint out of shoes. Cleaning fabric sneakers with white vinegar, whether you are cleaning black cloth shoes or slippers, is very easy. Because white vinegar is an acid, it's best to dilute it before applying it to prevent shoe damage.
Dip and squeeze out the dilute vinegar solution from a clean cloth. Wipe down the shoes and allow half an hour for the white vinegar to seep into the persistent discoloration.
Remove the vinegar by scrubbing the stain with an old toothbrush, then rinse with clean water. Because of the cleansing characteristics of white vinegar, the dirt lifts and rinses off readily.
Use Dish Soap on Black Shoes
Dish soap is a quick and easy solution to get rid of stubborn stains on black shoes, and it's safe to use on other colored canvas shoes, as well. Dish soap is an excellent option for cleaning leather shoes as it refreshes the leather without fading it.
Soak a clean cloth or scrub brush in the soapy solution for a few minutes for the best way to make a shoe cleaner for dark shoes. Clean your canvas shoes with the damp cloth or scrub brush. To remove dirt or stains, rub the soapy water over the boots. To dry your shoes, pat them with a paper towel and lay them flat .
A Magic Eraser Easily Wipes Away Stains
Magic Erasers are simple to use and efficient on many dirt stains without worrying about hazardous chemicals. The Magic Eraser is made of solid melamine foam with small air holes between the layers; a suede eraser works similarly on suede. Soak the eraser in water and scrub your shoes to remove even the worst stains.
While Magic Erasers are wonderful for swiftly removing stains, do not use them on every pair of shoes. Always try a small hidden section first to ensure no scratches or scuffs. Because Magic Erasers are rough, they're great for cleaning sensitive areas like shoelaces or the insole but not appropriate for black leather sneakers.
Cleaning Black Shoes with Nail Polish Remover
Acetone, the active ingredient in nail polish remover, cleans black sneakers of stains and discoloration. You can also clean fine paint spots from black shoes. Acetone is a color remover found in various products around the house, including personal care and cosmetics.
Dip a paper towel into the nail polish remover and gently rub the yellow spot on your shoes back and forth to let the solution work its magic. Test a hidden area before using acetone on your footwear, especially when cleaning black suede shoes.
If all else fails, a small patch of black nail polish fixes a seriously damaged area on your shoes, restoring them to their former glory. After cleaning suede shoes with acetone, buff them with a suede brush for a luscious finish.
Concentrated Liquid Detergent for Cleaning
Liquid laundry detergent applied in a concentrated manner removes stubborn stains. You can machine wash Vans® safely with liquid laundry detergent. Color-safe bleach detergents are the most effective for eliminating heavy stains without fading your black sneakers.
Staining is ugly, and it exacerbates the problem of filthy footwear. When removing stains, make sure to use a color-safe washing detergent.
Apply a generous measure of laundry detergent to the dirt spot on your black shoes, scrub it with a scrub brush or an old toothbrush, and set aside for 15-20 minutes before washing on a standard cycle in the machine.
Rubbing Alcohol is an Effective Cleaner
White sneakers and black suede shoes suffer from stains, ruining their appearance. Rubbing alcohol makes an efficient stain remover, as it dissolves the organic components in a stain, eradicating the mark.
Brush any loose dirt off the shoes first when keeping black suede shoes clean. Soak a soft cloth or microfiber cloth in rubbing alcohol, gently wipe the dirty area to remove the color, and then rinse the shoe in clean water to remove the stain.
Scuffs
If you are dealing with black leather, often you only have to worry about scuffing rather than stains. Get scuff marks off black leather shoes with a conditioning spray to make your shoes shine again. A tiny dab of olive oil is a quick way to shine shoes for a mirror-like finish that will last through several wears.
Stop Creasing
After wearing shoes for a while, creases are common around the toe box. Stop creases in black sneakers by storing them on a shoe tree or stuffing the toes with newspaper after each wear.
Black shoes are stylish and complement a wide range of outfits. Loose dirt and stubborn stains ruin black Vans®, black suede shoes, and other canvas shoes. Remove unsightly stains without fading your black shoes using the right mix of ingredients without the need for expensive shoe polish.
When you're questioning how to clean black shoes, use products you already have on hand to easily employ the best way to clean black shoes and remove dirt rapidly. Whether you're cleaning black shoes with baking soda or another item from this list, you now know how to restore your footwear to its best condition.
If you loved this article on how to clean black shoes, please share these clever tips on the best way to clean black shoes with your friends and family on Pinterest and Facebook.