It doesn't take much before road grime builds up on your car's tires and rims. A car doesn't look complete after a good cleaning if the tire rims and hubcaps look dull and dirty. In the next sections, we show you how to clean car rims and tires using a variety of cleaning products and methods.
Having clean and shiny tire rims is not just a cosmetic issue. Brake dust from the brake pads accumulates on the coating and metal over time and can be damaging to any wheels.
Regular cleaning of the tires and rims is beneficial for preventative maintenance as well as for appearance.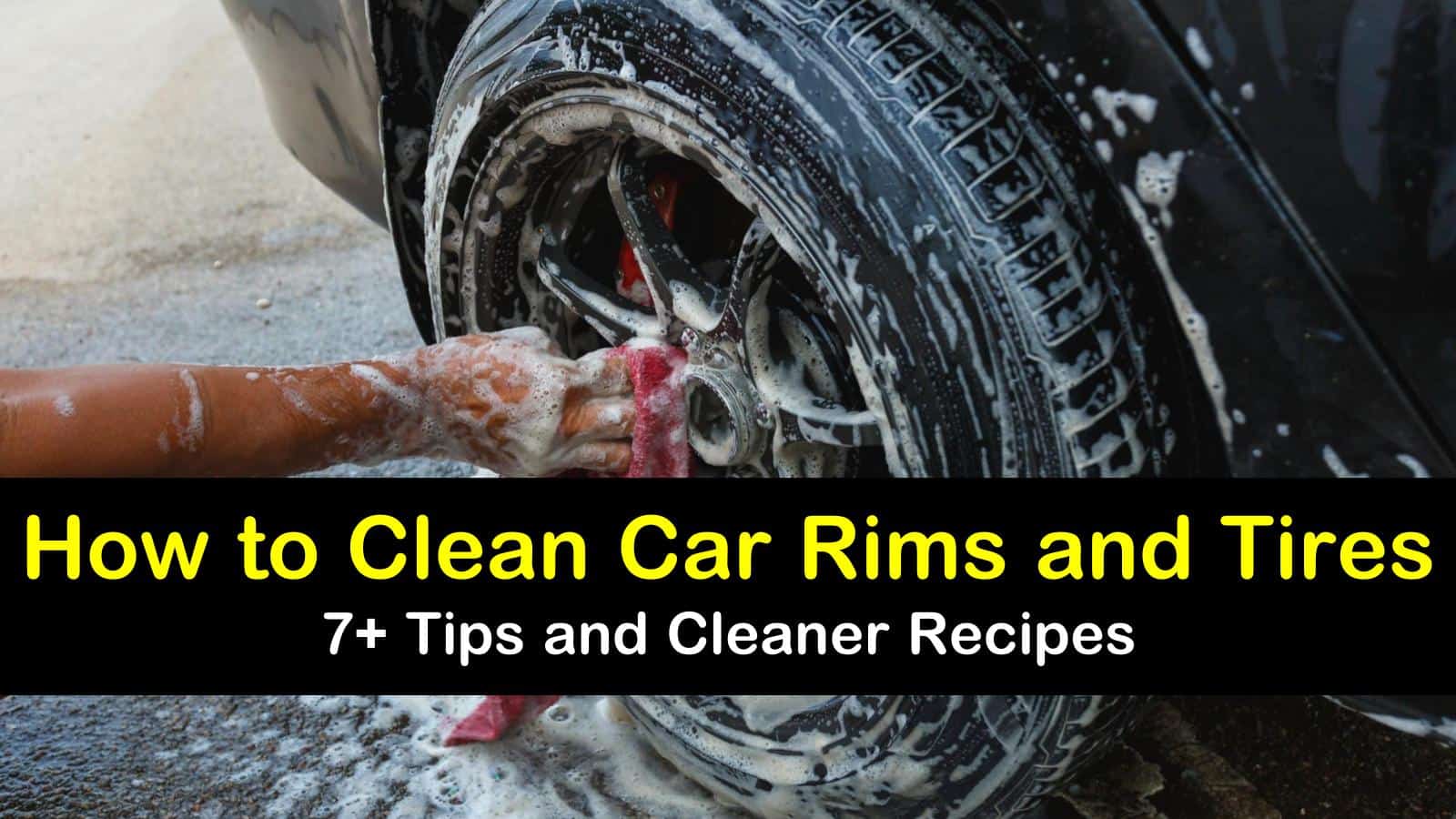 Deep Cleaning Car Rims and Tires
When it's time to clean your car, you probably use your favorite car cleaning solution. Not only do you need to wash the car itself, but you must also take care of the windows, mirrors, the undercarriage, use a DIY headlight cleaning recipe, and clean the tires. Don't forget to take care of your tires at the same time you do the rest of the vehicle or it will look unfinished!
An important thing to remember when cleaning your car and tires is to clean the tires and rims first to prevent overspray of grime, street dirt, and road salt onto the freshly cleaned clear coat of your car's paint. Choose a cleaning method from our list, roll up your sleeves, and grab your elbow grease, there's work to be done!
How to Clean Wheels and Rims Properly
Before using any cleaning products for tire cleaning, you may be able to spray away loose road dirt and dust using a water hose. This usually takes care of most grime. To address stains, clean aluminum wheels and ones made of alloy with our suggestions below.
Wheel and Rim Cleaning
Have a hose with the right kind of attachment to clean car tires properly. Fit the end of the water hose with an adjustable nozzle or pressure attachment to spray away hidden bits of debris from around each lug nut, the wheel wells, and other hidden crevices.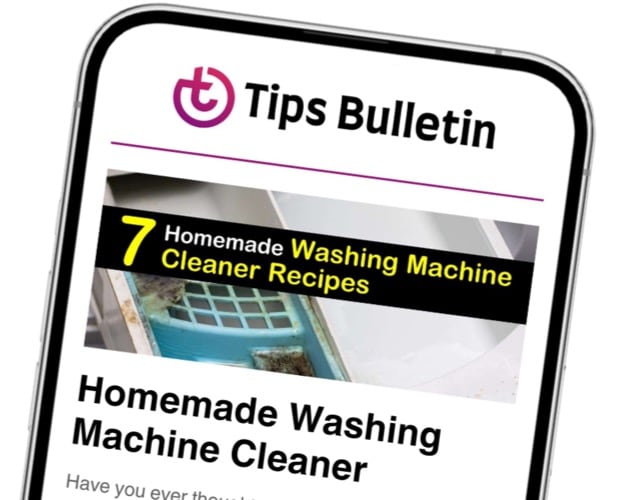 Finally, an email that Transforms Your Home.
Get the latest home and garden tips from our experts, delivered straight to your inbox.
If the tires and rims are still dirty after spraying, follow by using a rim cleaner to remove build up of grime and a wheel rim car wax to bring back that tire shine.
You may find a rusty spot or two after the dirt is gone. Use vinegar and fine-grade steel wool as one way to get rust off aluminum rims.
Best Way to Clean Tires with a Synthetic Wheel Cleaner
While taking your car to the car wash may not be sufficient for removing tough grime off of those tire rims, it's also not necessary to take your car to a detailer to get clean tires. This is the best way to clean tires using Meguiar or another brand of synthetic wheel cleaner and dirt remover.
Synthetic Wheel Cleaner
Spray the synthetic wheel cleaner onto your car's dry tires. Allow the wheel cleaner to sit for about five minutes as it begins to lift off dirt and grime.
Use a hose to spray the surface of the tire, spraying away all of the dirty cleaner residue. Allow the tires to dry and then inspect them for leftover dirt. Repeat if necessary.
Cleaning Tires with Household Products
For non-chrome tires, you can use a variety of cleaning methods to get clean wheels. This method shows you how to clean tires with household products.
Non-Chrome Rim Tire Cleaner
You can use any basic cleaner, but Windex is one of our favorites. Spray the cleaner liberally onto the rim and use a microfiber cloth or paper towel to wipe away dirt. Spray the tire surface with a hose to rinse away the residue.
How to Clean Chrome Wheels
Different types of wheels may require a targeted cleaning solution, whether they are aluminum, alloy, or chrome. Use this method or a homemade tire shine solution to bring the luster and shine out on chrome wheels.
Chrome Tire Shine
Park your vehicle in a shady location when you polish aluminum rims or those made from chrome. After cleaning the chrome tires, apply tire polish onto a microfiber cloth or applicator sponge and rub it into the surface of the tire rim.
Allow the polish to sit until it dries into a hazy color. Use the microfiber cloth to buff the polish off of the tire.
Cleaning Alloy Wheels
While alloy wheels are more durable than the pure metal varieties, they still need regular cleaning. This cleaning solution works well for removing everyday road dirt.
Fill a spray bottle with either the white vinegar or lemon juice. Spray the allow wheel surface and let it sit for about ten minutes. Use a sponge to wipe away the loosened grime. Spray the entire tire surface with a water hose.
Best Way to Clean Aluminum Wheels
While cleaning car wheels made of aluminum, remember to use a simple homemade aluminum polish designed for rims and stay away from any acidic cleaners. Acids can cause a lot of damage when used on surfaces for which they were not intended.
Cleaning Aluminum Wheels
For cleaning aluminum wheels, begin by spraying them with a high-pressure hose, making sure that you get into all of the crevices of the wheel wells and rims to loosen dirt build-up.
Spray the wheels with an aluminum wheel cleaner and scrub the area with a tire brush that has soft bristles to prevent scratching the rim surface. Finish by rinsing the wheels and drying them carefully to get rid of water spots on a car tire.
Cleaning Alloy Wheels with Oven Cleaner
If you've got particularly dirty alloy tires caked with grime, you can use oven cleaner to clean rims.
Oven cleaner is a strong irritant and degreaser that removes tough grease and oil, so wear protective gloves and eyewear while cleaning the tires.
Spray the cleaner onto the entire surface of the alloy rims and allow it to sit for a few minutes so that it can get baked on brake dust off wheels. Use a soft-bristled wheel brush to scrub away the loosened dirt. Use a hose to rinse away the dirty cleaner.
Protect Wheels with Sealant
After your car's wheels and rims are clean with a homemade aluminum wheel polish or a commercial variety, apply some form of protectant, sealant, or tire dressing to fend off future brake dust and road dirt accumulation.
Wheel Protection
Wheel sealants are available in both a wax and spray form. Make sure that you are using the proper sealant for your particular rim type. Apply a dab of the wax sealant onto a car detailing pad and rub it directly onto all areas of the rim, including the spokes, center hub, and barrel.
Continue rubbing the sealant until all visible streaks and smears are gone. For spray sealants, hold the spray approximately five inches away from the rim and use a side to side and top to bottom motion to spray the entire surface.
Allow the sealant to cure for about half an hour before buffing the wheels with a microfiber cloth, making sure that you also polish any crevices.
Car care goes a lot further than just changing the oil and taking your vehicle into the car wash. Proper and regular wheel cleaning ensures that brake dust and road salt do not corrode the metal areas of your wheels.
Doing this form of preventive maintenance not only keeps your car wheels looking like they just rolled off a dealer's lot but maintains the safety of your vehicle, as well.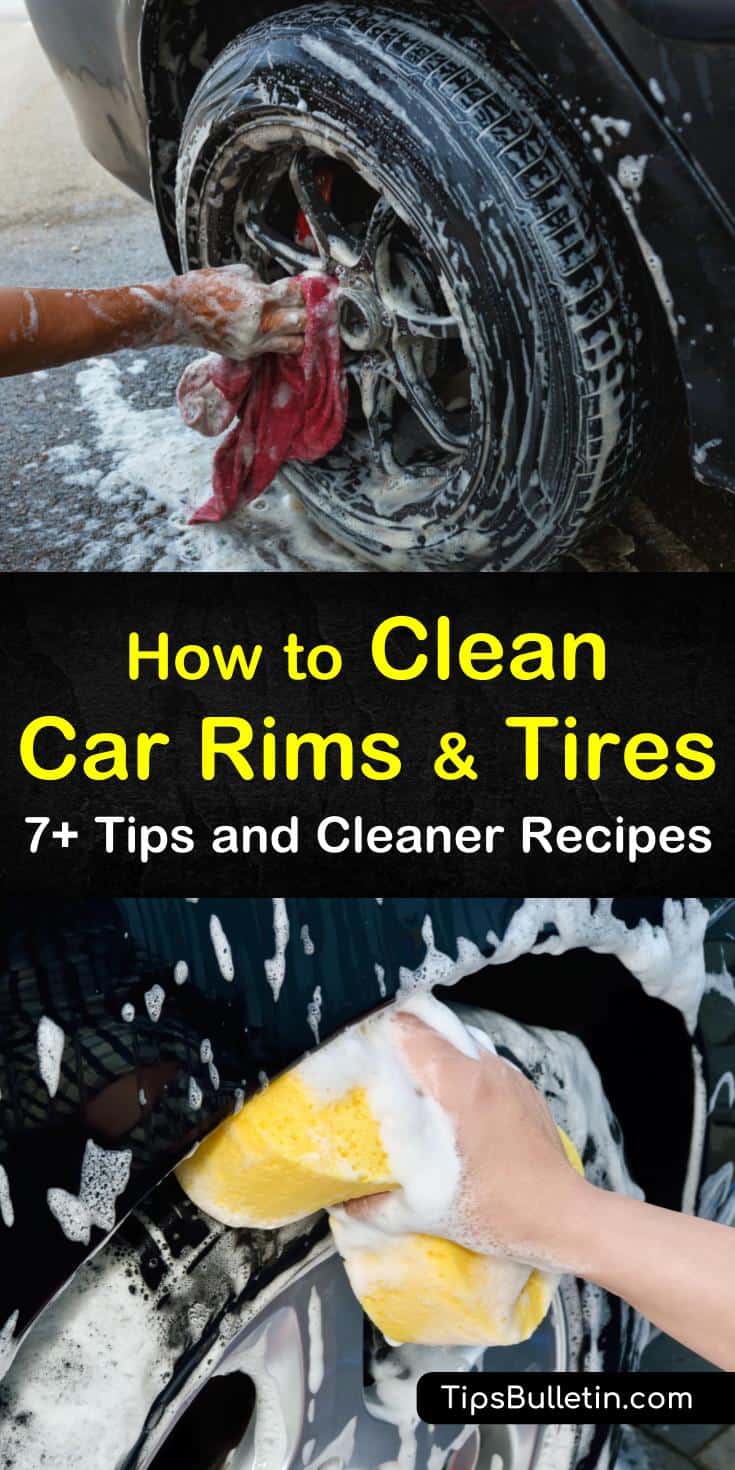 Knowing how to clean car rims and tires is beneficial in more ways than one, so why not share our car wheel cleaning tips with your friends and family on Pinterest?