Cleaning cookie sheets is a breeze with the right tricks.
Identify your cookie sheet material to ensure safe cleaning.
Use a DIY baking soda and aluminum foil cleaner for heavy grime.
Apply white vinegar and baking soda paste to dissolve stubborn stains.
Sprinkle baking soda and hydrogen peroxide for deep cleaning.
Soak with an unscented dryer sheet to effortlessly remove baked-on food.
To tackle the grease and stains on your cookie sheets effectively, it's super easy and won't break the bank. First, pinpoint whether your sheet is aluminized steel, regular aluminum, or nonstick to choose the safest cleaning method. For heavy-duty messes, sprinkle baking soda and add hot water to create a paste, then scrub with a ball of aluminum foil. It's remarkably effective for grime that seemed impossible to remove.
For persistent stains, making a paste of baking soda and white vinegar works miracles. Spread it out, let it sit, and then scrub it gently. It's a fantastic and natural cleaning solution that is also gentle on your wallet. If you're dealing with really tough, caked-on food residue, cover the area with baking soda, add hydrogen peroxide, and let it work its magic overnight before scrubbing.
Finally, if you prefer a more hands-off approach, lay a dryer sheet on the pan, pour boiling water over it, and let time do the work overnight. The next day, you just wash away the mess. It's effortless and effective, plus it saves you from scrubbing. Each of these methods ensures your cookie sheets stay clean and your baking hassle-free.
Baking sheets are some of the most commonly used tools for a home cook. Regardless of how often you cook, it isn't unusual to find cookie sheets with gunk and grime stuck to them. Knowing how to clean cookie sheets becomes essential after repeated use.
Without regular cleanings, the silver color of your new sheet pan fades to brown and black. Sure, your baking pans are now what some call "well-seasoned," but there is always a point when cleaning a burnt cookie sheet becomes a necessity.
Cooking sheets are perfect for a variety of uses. Their flat, smooth finish makes a large enough surface to cook batches of cookies, chicken, a sheet pan dinner, or sheet cakes. We always bake grease and fat onto the pan and let it harden.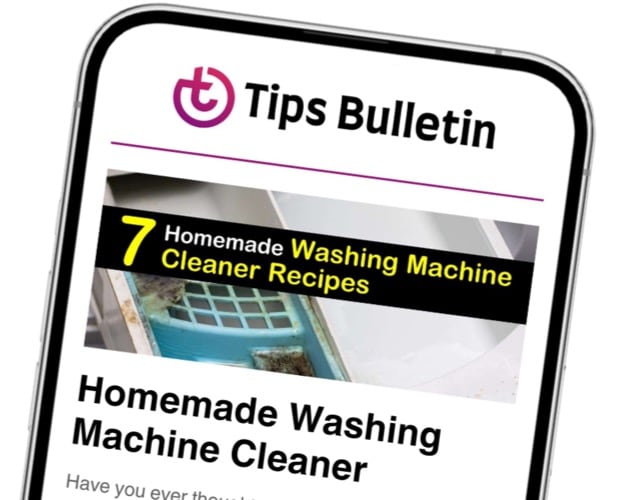 Finally, an email that Transforms Your Home.
Get the latest home and garden tips from our experts, delivered straight to your inbox.
Even with a thorough wash of hot water and soap, it's not always easy cleaning cookie sheets with baked on grease. The oils harden over time and build layer upon layer of grime that handwashing never entirely cleans. Keep an eye on your dirty cookie sheets and give them a more in-depth cleaning whenever you begin to notice brown spots forming on your cookware.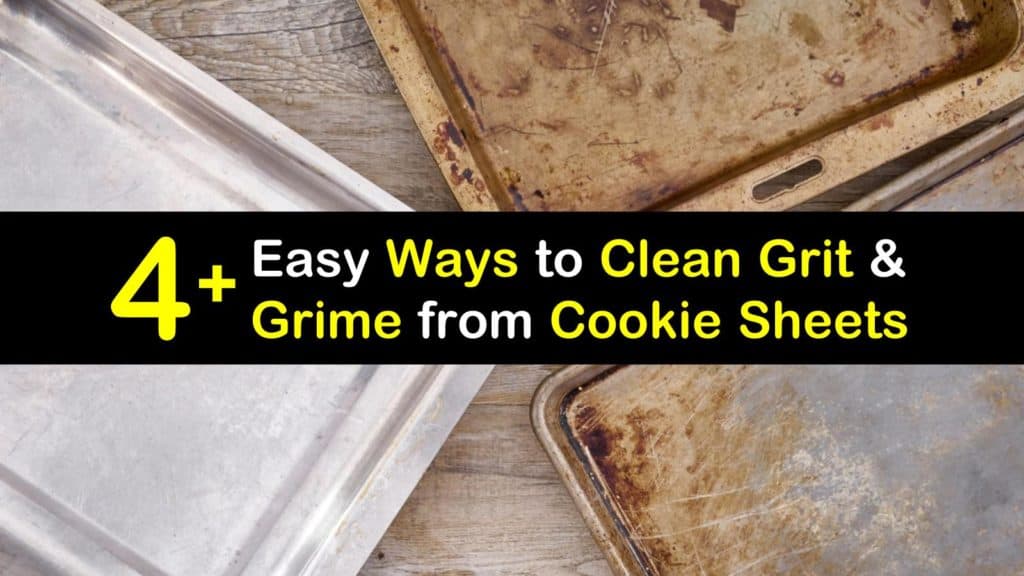 Cleaning a Cookie Sheets with Baked on Grease
The best method for how to clean cookie sheets is entirely dependent upon the type of material your baking sheets are made from. There are three basic types of cookie sheets: aluminized steel, aluminum, and nonstick.
Aluminized steel is a type of carbon steel. It is often dipped in an aluminum-silicon alloy that provides rust protection. The pans usually heat more evenly and last longer.
Regular aluminum baking sheets are most likely anodized, meaning an oxide layer is added to stop corrosion. There are also nonstick cookie sheets coated in a smooth finish.
Try to figure out what type of baking sheets you have. While aluminized steel stands up to most household ingredients listed in this article, regular aluminum and nonstick have a shortlist of safe-to-use ingredients.
The chances are high that you have aluminized steel cookie sheets. However, it's always safe to double-check.
How to Clean Cookie Sheets
Cleaning a burnt cookie sheet isn't always possible with dish soap and warm water. The caked-on grime is too thick and hardened to wipe away easily and requires a hardier approach.
The Toughest Strategy for Cleaning a Burnt Cookie Sheet
Using a lot of elbow grease is necessary if you are cleaning burnt on grease on your cookie sheets. Some of you may have never given them a deep scrub since the day you purchased them.
Using aluminum or steel wool is the harshest way to clean cookie sheets, which also works wonders for oven rack cleaning. Use this method on the pans that you feel are past the point of no return, and we bet you'll be surprised at the outcome.
Sprinkle a layer of baking soda around your pan and add hot water until paste forms. Crumple a piece of aluminum foil or a fine-grade piece of steel wool to use as a scrubber.
After letting the paste sit for ten minutes, begin scrubbing the pan until the grease lifts and becomes clean.
Using Vinegar to Clean Baking Sheets
We've said it once, and we'll repeat it. White vinegar is a miracle worker for cleaning tough stains and messes. The acids from the vinegar eat at the baked-on gunk and leave your aluminum shining.
To clean a Silpat baking mat or eliminate stains from your cookie sheets, combine baking soda and white vinegar in a small bowl until thick paste forms. Spread the paste over the cookie sheet, paying particular attention to greasy or other stains.
Let the paste sit for 30 minutes to an hour to clean baking sheets and get rid of all the baked on grease and stains. Dampen the sponge in warm water and scrub away the paste. Wash the sheet in soapy water and rinse thoroughly.
Use this simple remedy as the best way to clean the bottom of an oven, too. Baking soda and vinegar dissolve the worst grease stains.
Using Hydrogen Peroxide to Clean Cookie Sheets
Hydrogen peroxide works similarly to vinegar. The bubbling action from the peroxide mixes with the baking soda to lift the toughest stains with ease.
Sprinkle baking soda over the entire cookie sheet. Spray a generous amount of the peroxide over the baking soda until the powder is wet. Let the pan sit overnight. Wash the pan in hot water with dish soap and a sponge to remove the peroxide and rinse thoroughly.
Removing Stains on Baking Sheets
This strategy for cleaning a burnt cookie sheet is a little unusual, but many people swear by it. Plus, it's safe to use on cast iron pans. Give it a try and let us know what you think. Using a dryer sheet for a burnt pan is ridiculously easy.
Place a single unscented dryer sheet on the cookie sheet. Bring a small amount of tap water to a rolling boil and carefully dump the hot water over the dryer sheet.
Let the sheet sit overnight. Drain the water and discard the dryer sheet. Clean the pan with dish soap and warm water.
Take Preventative Measures
As always, the simplest way to make sure your cookie sheets stay clean is to take preventative action. The simplest way to do this is to put parchment paper down before baking anything.
This course of action prevents grease from getting baked onto the aluminum. Purchasing silicone baking mats are a little pricier but save you money in the long run and is better for the environment.
When all else fails, keeping professional cleaners for kitchen tools, like Bar Keepers Friend, in your home is an effective way to clean dirty cookie sheets and keep them looking polished.
It gets frustrating when you pull out a baking sheet that seems like it hasn't seen soap a day in its existence. Try not to let the tough stains get out of hand. Thoroughly wash all your cookware with hot water and soap once you finish using it.
The moment you start to notice brown or black stains that won't come off, it's time to put in some extra labor and start scrubbing. It may seem like a pain at first, but taking care of your kitchen tools always pays off.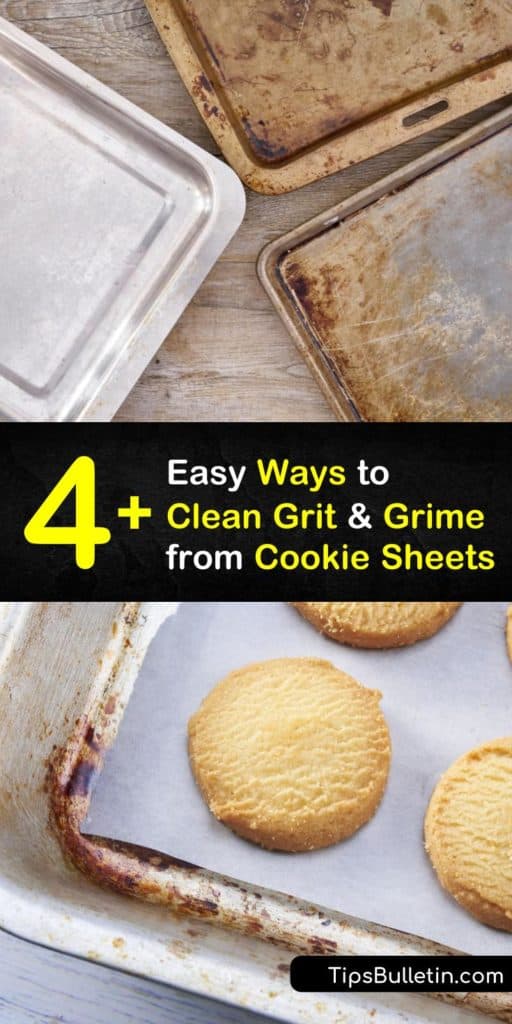 If these tips for how to clean cookie sheets helped you learn something new, share these cleaners for baking sheets on Facebook and Pinterest.