Does cleaning your house feel like a never-ending battle with dust? In this article, find out how to clean dust around your home and discover a few simple steps for minimizing the amount of dust buildup.
Household dust consists primarily of tiny fabric fibers, dead skin cells, dirt tracked in from outdoors, and animal dander if you have pets. Over time, these dust particles accumulate on baseboards, bookshelves, countertops, floors, furniture, and other household surfaces.
Dust bunnies are a frequent source of airborne allergens. Maintaining healthy air quality by keeping your home as dust-free as possible is essential, especially for people affected by allergies, asthma, or other respiratory problems.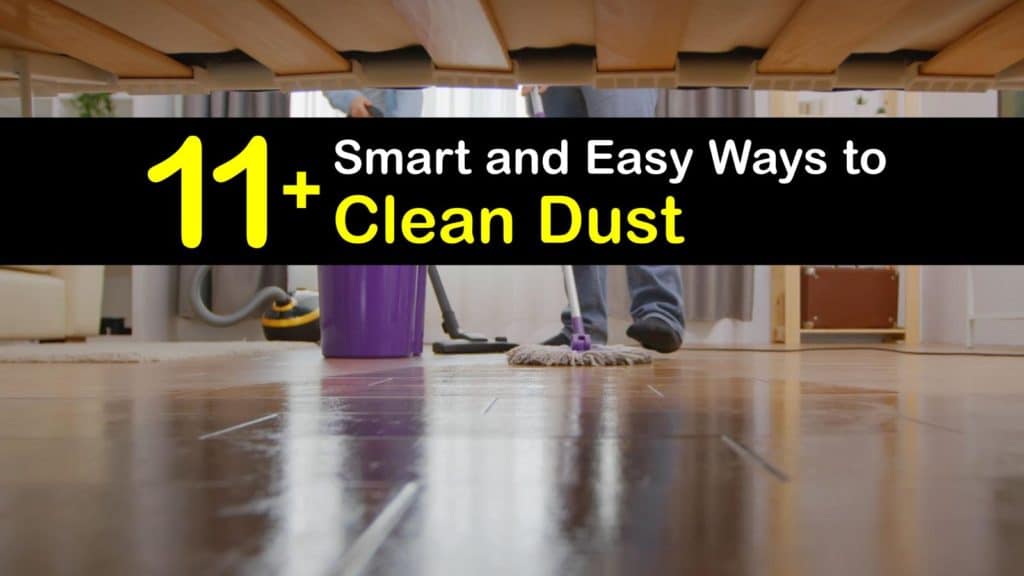 Best Natural Ways to Clean Dust
Being proactive about eliminating the dust buildup around your home makes your house cleaning routine a breeze. It won't feel like a challenge after discovering these natural ways to clean dust using simple, everyday products.
The best way to clean dust around your house depends on the primary contributors. Factors that lead to a dusty house include not taking shoes off indoors, the presence of pets, and how well your HVAC (heating, ventilation, and air conditioning) system is running.
A prevalent and often bothersome side effect of dust buildup around the house is the appearance of allergen-spreading dust mites.
These teeny arachnids feed on dead skin cells and pet dander. They frequently inhabit mattresses, upholstery, area rugs and carpeting, and other hidden crevices.
Routinely dusting and vacuuming help curtail a population of dust mites and are a great start to dust prevention. Nonetheless, to effectively eliminate the problem, it's vital to lessen the overall amount of dust buildup in the first place.
By making a few basic improvements around your home, you'll enjoy superior air quality and a tidier space. Use these home remedies for cleaning dust without harsh chemicals or too much work.
Best Way to Clean Dust with a Vacuum
Vacuuming is among the quickest and easiest ways to clean dust around the house. To prevent excess dust from building up, thoroughly vacuum your floors at least once every week. For persistent dust problems in high-traffic areas, vacuum more regularly.
A fabulously convenient solution for the chore of vacuuming is to get an automatic or robotic vacuum. They make less noise than traditional vacuums and have sensors to avoid damaging furniture or the device.
Another option is installing a central vacuuming system or whole-house vacuum in your home. It consists of a series of pipes that run around the baseboards throughout your house.
They suck up dust and other contaminants and move them down to a large storage canister in the utility room. Central vacuuming systems are usually low-maintenance and straightforward to install.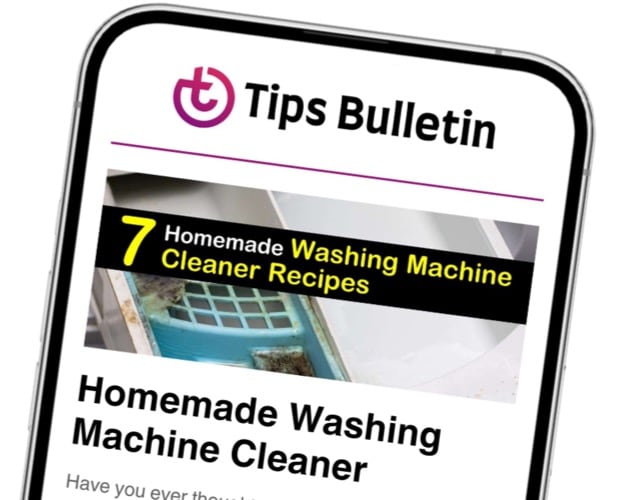 Finally, an email that Transforms Your Home.
Get the latest home and garden tips from our experts, delivered straight to your inbox.
If you've made a mess during a drywall project, the best way to clean up drywall dust is with a shop vac. Be sure to empty the reservoir outside.
How to Clean Dust with a DIY Citrus Dusting Spray
Get your house brilliantly clean and smelling fresh with this all-natural citrus dusting spray. The vinegar and citrus essential oil disinfect and cut through grease buildup. The olive oil collects dirt and polishes wood furniture, baseboards, and windowsills.
In a clean spray bottle, add the ingredients and shake to blend. Use it as an all-purpose cleaner and lightly spray on hard surfaces. Clear away dust particles and grime with a microfiber cloth. Be sure to shake the bottle to mix the solution before each use.
If your walls are particularly dirty, clean them with vinegar and a microfiber cloth. The odor dissipates after the vinegar dries.
Best Kinds of Dusters
When trying to clean dust in your home, use the proper tools so you don't just spread all the dust particles around. Although feather dusters might be popular for their aesthetic, they're not very practical. Here are a few terrific kinds of dusters for getting rid of dust bunnies.
A microfiber cloth or duster is the best way to clean dust around your house. The tiny fibers are incredibly effective at collecting fluff, dust, and dander with or without extra cleaning spray or polish.
They're usable wet or dry. In addition, they're washable and durable enough to last a long time.
Certain kinds of wood and other hard surfaces seem to be dust magnets. After dusting your wood furniture using a damp cloth, wipe the surface area with a dryer sheet. Its anti-static coating repels dust buildup.
Cut Down on Household Dust by Installing an Air Purifier
An air purifier system is an incredibly efficient and economical way to cut down on the amount of dust in your home. Air purifiers are commonly available as whole-house units or small, moveable single-room devices.
Many air purifiers work by forcing air through a filter with a fan. The filter traps dust and other pollutants. Some air purifiers sanitize the air with UV light to eliminate bacteria, mold, and viruses before pumping it back into the room.
Certain air purifiers feature electrostatic technology. When dust particles enter the appliance, it delivers an electric charge that helps them attach to the filter.
Get Rid of Dust by Upgrading Your HVAC System
Your HVAC system has a considerable effect on the amount of dust that builds up, so it's essential to clean the air vents and swap out the air and furnace filters monthly for the best possible performance.
If your system has an outdoor condenser unit, give it a deep clean twice per year in the spring and autumn.
If you don't have air conditioning, use a ceiling fan to keep fresh air circulating throughout the house. Particularly when it's windy, resist the urge to open windows and doors to prevent dust from entering.
It's immensely helpful to invest in a HEPA (high-efficiency particulate absorbing) filter over an ordinary air filter, especially for people with respiratory conditions like asthma or sensitivity to airborne allergens.
A HEPA filter forces air through a fine-mesh of glass fibers and activated carbon. It filters out irritating and harmful contaminants like dust, pollen, smoke, and pet dander.
Invest in a Humidifier
Dry air often leads to more dust accumulation. It also leaches valuable moisture from your indoor furnishings and causes paint to flake off. In addition, dry skin tends to shed more dander, which is the case for both humans and pets.
Another benefit of installing a humidifier is reducing static electricity in your home. Static dust particles cling to clothing, furniture, and other household objects. Just like air purifiers, humidifiers are available as whole-house installations or lightweight, portable appliances.
Exchange Carpet for Hardwood Floors
Numerous homeowners agree that hardwood floors are considerably easier to keep clean. Carpeting tends to collect large quantities of dust, and it flies into the air whenever you walk around.
Over time, the carpet pad underneath builds up dirt and grime that even the best vacuum cleaners and carpet treatments don't eliminate.
Replacing your carpets with hard flooring keeps dust levels indoors much lower. It also gives your home a contemporary, polished look. In addition, mopping or cleaning with a Swiffer is considerably easier than vacuuming.
Natural Ways to Clean Dust Off Hardwood Floors
A nice cup of tea is incredibly soothing, but did you know that it's also helpful in cleaning hardwood floors? The tannins in black tea polish the wood and bring out its warm tones.
Meanwhile, the polyphenols have antimicrobial properties that keep your floors naturally clean and dust-free.
Boil four cups of water on your stovetop. Steep three black tea bags for ten minutes. Soak a soft cloth or hardwood floor mop in the liquid and mop your floors as usual.
Alternatively, make a DIY floor cleaning solution using simple household ingredients. Avoid using anything abrasive to clean your hardwood floors to reduce the risk of scratching them.
In a sink or large bucket, combine the ingredients and stir well to blend. If your floors are extra grimy, add a few drops of liquid dish soap or Castile soap to the water. Submerge a sponge, soft cloth, or mop in the mixture and squeeze out excess liquid.
Wipe your floors clean, and be sure to rinse the mop intermittently. Afterward, buff the floor dry with a clean microfiber cloth.
For spot cleaning, mix the ingredients in a bottle and spritz your mop with this homemade dust mop spray. It works just as well.
Use tea tree oil dust mites, too. Make a spray with a few drops of the oil and water and spritz carpeting and upholstery.
Clean Furniture and Upholstery Regularly
Vacuuming isn't solely for the floors. It's also a fantastic way to clean dust that becomes trapped inside your furniture fabric and cushions. Include all furniture and upholstery in your routine vacuuming to help eliminate dust mites in your home.
It's highly beneficial to clean fabric drapes with the brush attachment on your vacuum or use window coverings that accumulate less dust. Some of the best options include Roman, roller, or slat shades.
Reducing the overall amount of clutter around your home also helps to cut down on dust. Limit your blankets, throw pillows, and other textiles to what you actually use. They don't create and gather unnecessary dust.
Improve Your Closet Storage System for Clothing and Linens
A significant portion of domestic dust comes from the lint shed from fabrics like clothing, linens, and upholstery.
To minimize dust buildup coming from your closets, try storing your seasonal items in vacuum-sealed garment bags when they're not in use. Declutter your closet shelves, and ensure that it's not too full to dust frequently.
Bedding not only sheds fabric fibers but also collects hair and dead skin cells. Wash all of your linens once per week and launder your blankets and mattress cover every few weeks.
Over time, bed pillows also accumulate dust buildup and occasionally dust mites. Be sure to wash or dry clean your pillows at least every few months.
Pet Hygiene
Our furry friends make our lives richer and fuller in so many ways. However, they also tend to generate continual messes to clean up. Pet dander, which consists of fur and dead skin cells, significantly increases dust buildup around the house.
Bathe and groom your pets regularly to maintain a healthy coat and skin and minimize shedding. Completing this task outdoors helps manage the mess.
When that's not possible, groom your pet over an old sheet or towel in the bathroom. Afterward, fold it up and take it outdoors to shake off the pet hair before laundering it.
Many cat owners find that using an enclosed litter box with a door flap reduces the dust and mess from kitty litter.
Cats have a sense of privacy while doing their business, which often lessens their urge to dig and bury their waste. However, not all cats are willing to use enclosed litter boxes.
Protect Entryways with Doormats
Stop dirt at the door by placing doormats with bristles in front of your entryways. Approximately 60% of household dust is tracked from outdoors.
Laying down a doormat on both the interior and exterior of your doorways reduces the amount of dirt coming inside when people enter.
It's also useful to have your family and guests remove their shoes indoors. To avoid a footwear heap in your entryway, put a shoe rack in a convenient spot. This helps keep the entryway organized and contains dirt from shoes for easier cleanup.
The best way to clean dust depends on several factors, including the type of flooring in your home, how your HVAC system runs, and whether you have pets. By using the best tools and sticking to a weekly dusting routine, dust accumulation stays manageable.
Follow these straightforward steps to stop dust buildup at its source and keep your home feeling like a fresh air paradise.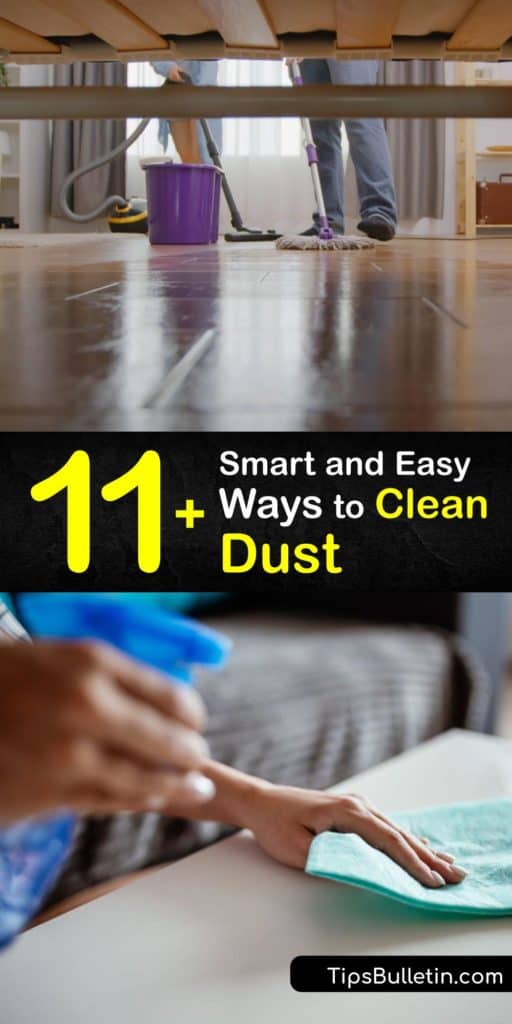 If you enjoyed learning about these natural ways to clean dust, please share this article about how to clean dust with your friends and family on Pinterest and Facebook.