A cozy fireplace calls out to the romantic in all of us; crackling logs, radiant heat, and a reason to gather with loved ones. That is, until thick soot residue develops across the glass, dimming the magic a bit. Discover how to clean fireplace glass on your gas, wood-burning, or electric setup with our beginner-friendly tips and tricks.
Your fireplace provides a welcome break from the bitterness of winter because it generates an enormous amount of heat. Fireplace doors must be tough to withstand those temperatures; glass fireplace doors are either tempered glass or ceramic glass.
Most folding fireplace doors are made of tempered glass and rated for temperatures of 500°F. Ceramic doors are ideal for standalone wood stoves where the door traps heat and generates temperatures up to 1200°F. Learn how to keep those fantastic fireplace doors clean and in good working order.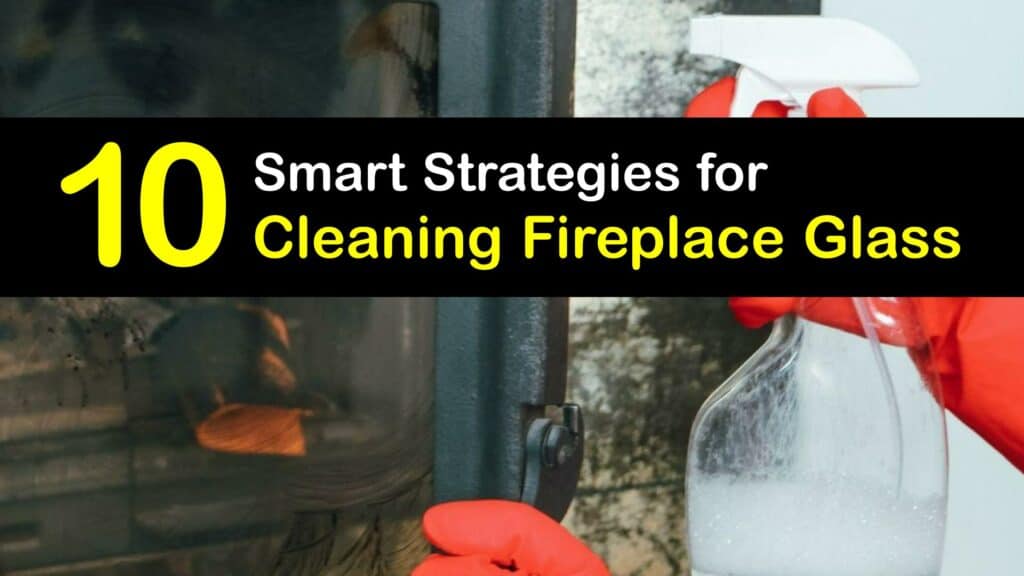 How I Get Clean Fireplace Glass Doors
We've got some fantastic tips if your fireplace doors need a refresh. There are a variety of fireplaces, and sometimes it's difficult to tell what you have. The methods and tools required vary from unit to unit. This in-depth guide to all things fireplaces helps you navigate.
Everyone knows the wood-burning fireplace. Some homeowners are lucky enough to have an antique masonry fireplace sturdy enough to outlast the house built around it. However, most modern fireplaces are inserts of prefabricated metal boxes installed inside a stylish mantle.
There is also a gas fireplace. Gas fireplace units are typically sleek, stylish, and standard in new developments. These units run on natural gas or liquified petroleum gas and generate more heat than a wood fireplace.
Electric fireplace units are identified easily by the fireplace graphic on or under the glass. These units look futuristic, are often wall-mounted, and plug conveniently into the wall. Electric units generate localized heat and are ideal for small rooms. It's time to find your fireplace and get started.
Using Newspaper to Wipe Away Soot on My Glass Fireplace Doors
If you expect company and want to treat a sooty fireplace screen, use a few newspaper pages as a fireplace glass cleaner. The newspaper is surprisingly thorough on windows, mirrors, and fireplace glass because it's soft and fibrous. Plus, most papers now print with soy-based ink, so no worries about the black transfer.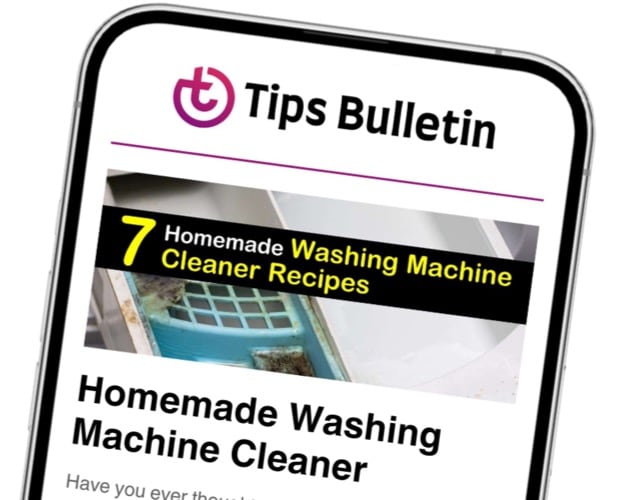 Finally, an email that Transforms Your Home.
Get the latest home and garden tips from our experts, delivered straight to your inbox.
Raid the recycling bin for a few sheets of newspaper and wipe down your glass fireplace doors. Make it count if you only have time to get the glass front. Crumple a piece of newspaper, dampen it in a bowl of warm water, and clean fireplace glass doors in a circular motion. Scrub the stains off the glass surface and follow up with a clean cloth to catch residue.
How I Clean Glass Doors on My Wood-Burning Fireplace
Assess your doors before you deep clean fireplace glass doors. Almost every wood burning fireplace has folding glass panels that allow the screen to open when burning a fire. You can usually remove the folding door to clean it thoroughly.
Fortunately, fireplace doors usually run on tracks that make removal easy. They are typically located on each side of the fireplace track; press the spring, and the door should pop out. Open the glass panel fully and place your finger in the top section of the track to feel for a release spring.
Once you remove the glass fireplace doors, follow up with the soot cleaner of your choice. Many DIY enthusiasts recommend grill cleaner; check your BBQ setup for that. Or, if you're not sure, we have plenty of great ideas.
Trying a Razor Scraper for My Fireplace Buildup
Cleaning fireplace glass with soot buildup is a breeze with a razor scraper. You may already have one in the toolbox or garage.
Get your razor scraper and hold it at a 40° angle; wear sturdy work gloves for safety. Firmly push the razor along the glass, peeling up soot residue as you go; dispose of the ash and buildup in a fire-safe tin. Go over the glass with a damp cloth to reveal sparkling clean glass fireplace doors.
How I Clean the Glass on My Wood-Burning Stove
There's nothing like a charming wood burning stove in the corner. Many people run them daily in the colder months, so cleaning and proper maintenance are essential. Before you start, ensure the entire unit is cool to the touch; this may take up to six hours.
Begin with the ash buildup. Clean the ashes every few days to keep the startup air housing clear. Leave an inch in the firebox to insulate and facilitate an easy start for the upcoming fire. To quickly clean the glass on a wood fire stove, fill a bowl with water and a small drop of dish soap. Use a damp cloth to wipe away lingering soot and ash residue.
How I Clean My Gas Fireplace Glass
Is your gas fireplace looking a little foggy? That's how you know it needs cleaning; gas stoves and fireplaces are at their best when they're well-kept. Knowing how to clean fireplace glass on a gas unit is a life skill.
Turn the pilot flame off and allow the unit to cool completely. There is usually a panel covering the pilot flame dial; turn it to the "off" position. Once cool, it's time to look for the release mechanisms. Most gas fireplaces have a clamp holding the glass in each corner. If you press them, the glass releases.
Before you release the glass, throw down a tarp or drop sheet to save the carpet from falling debris, and gently lay the glass fireplace panel down. Clean the glass with your chosen cleaner. We have a few suggestions coming up.
Cleaning My Fireplace Glass Doors with Glass Cleaner
Clean your fireplace door with a homemade Windex like cleaner for glass. First, lay your glass flat on a tarp; outside is best to ensure good ventilation. Use a paper towel, stove glass cleaner, or window glass cleaner to scour the soot scum away. Never use ammonia-based cleaners; they could create a chemical reaction with the heat treatment on the fireplace glass.
How I Clean My Fireplace Glass with Vinegar
If you're interested in cleaning fireplace or oven glass with thrifty, DIY ideas, a homemade vinegar spray is for you. This mild vinegar cleaner breaks up soot buildup, so you don't have to use harsh chemical cleaners and degreasers.
Get that fireplace or oven glass clean with a few sprays of vinegar and a soft microfiber cloth. Avoid using anything abrasive on your glass, including stiff-bristle scrub brushes and baking soda. Instead, spray this solution to remove tough oven stains with vinegar and gently work the soot away.
Vinegar is an excellent ingredient to clean a glass chandelier as well. Soot from a fireplace will rise in your home and land on high-sitting lights and chandeliers.
Using a Professional Fireplace Cleaning Product
You may want an effective and super-convenient way to clean fireplace glass with professional cleaning products. There are a variety of sprays and cream-based products to suit every kind of fireplace glass.
Sometimes professional products are necessary for persistent white mineral deposits in gas fireplaces and are also helpful against ash, soot, and baked-on creosote, an oily wood preservative. These products are gentle on glass and easy to use if you're a first-time fireplace owner.
How I Clean Glass on My Electric Fireplace
The electric fireplace was invented in 1912 but popularized throughout the 1950s and 60s. Electric fireplaces are a low-maintenance solution for warmth and the appearance of a fireplace but without the entire chimney necessary to facilitate it.
An electric fireplace uses electricity to heat the air. These units are easy to care for and include a complete set of manufacturer's instructions which they often post online if you can't find the manual. Always follow the directions when dismantling and cleaning the fireplace window and internal components.
Professionals recommend cleaning your electric fireplace yearly by dismantling the glass and thoroughly vacuuming the interior and vents. Use glass cleaner to restore the glass surface and refresh your fireplace for another season.
Checking Out My Local Chimney Sweeps
Some might think a chimney sweep is something out of a British novel. However, the chimney sweep trade is alive and well worldwide. In fact, in America, chimney sweeps must join The National Chimney Sweep Guild and are subject to regulation by The Chimney Safety Institute of America.
If sooty fireplace maintenance isn't your idea of a good time, why not let an expert take care of it? Allow the professionals to elevate your fireplace maintenance by bringing specialized tools, cleaning agents, and know-how. Professional sweeps recommend servicing your chimney and checking the fireplace flue twice yearly for safety, ideally before and after the cold season.
We hope you enjoyed our in-depth guide to fireplace care. Now that you know how to clean fireplace glass quickly and safely, you can keep your fireplace well-maintained and ready for years of use. Pencil your fireplace in for annual inspections and follow our tips to prolong the lifetime of your unit.
Keep your electric or gas fireplace ship shape with a thorough annual wipe-down; remember to turn the pilot light off before cleaning a gas unit. For wood-burning fireplaces, make time for a chimney and flue cleaning twice a year, and don't forget to pull the glass doors off for a good scrubbing.
Don't hesitate to contact local fireplace specialists if you're uncomfortable working with natural gas. You may also have reservations about sticking your hand up the chimney, especially if you haven't used the fireplace in a few seasons. Above all, stay safe and cozy.
If you loved learning how to clean fireplace glass so it looks spotless, share this article with your friends on Pinterest and Facebook who adore a warm fire in the winter and want a quick clean-up afterward.