TVs are a magnet for dust, smudges, and children's fingerprints. Unfortunately, cleaning plasma, LCD, LED, and OLED screens with glass cleaner causes damage to the TV surface and antiglare coatings. Learn how to clean flat screen TV without streaks to remove everyday dirt and grime.
It's easy to clean older tube-style TVs with a cleaner such as Windex since these older screens are made of glass. Many commercial cleaning products contain ethyl alcohol or ammonia, and these chemicals wreak havoc on a modern flat screen TV such as an LCD TV, causing clouding, scratches, and liquid damage.
Giving your TV an occasional light dusting is a great way to remove dust, but what about those greasy smudges left behind by dirty hands? It's easy to use a store-bought screen cleaner, but why not make a cleaning solution at home using a few simple ingredients?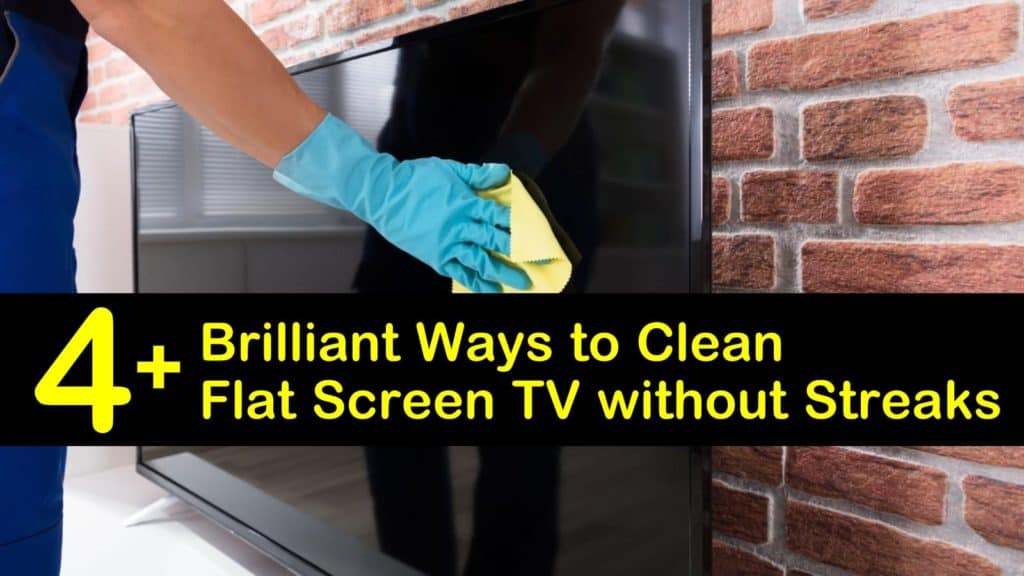 Streak-Free Flat Screen TV Cleaning
The best way to clean a TV screen or computer monitor is with simple and easy cleaning methods. Avoid using harmful chemicals and skip the expensive cleaning kit. Use a soft, dry cloth and a few mild cleaners you already have in your home to give your new TV a streak-free clean.
Ways to Clean a TV Screen without Streaks
There are many ways to clean a TV screen without streaks, whether you have a Samsung, Sony, or another TV brand. Cleaning a screen TV without streaks by performing routine dry cleaning of the surface is the easiest way to remove dirt and dust. The same technique is useful when cleaning a laptop screen.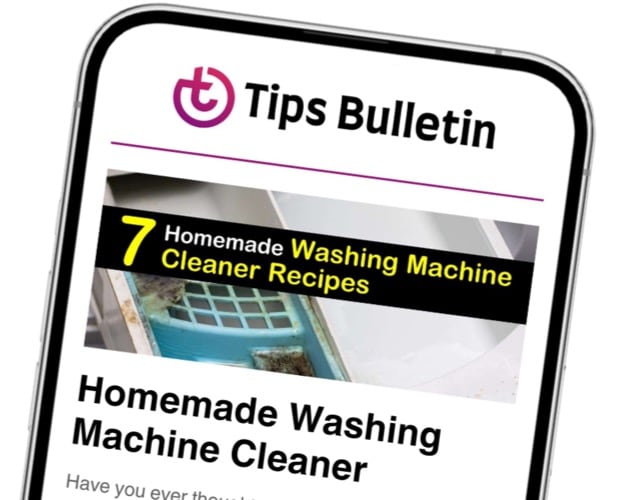 Finally, an email that Transforms Your Home.
Get the latest home and garden tips from our experts, delivered straight to your inbox.
Never wipe your TV down with paper towels or toilet paper. These materials are mildly abrasive and leave tiny scratches on the surface, which leads to the dulling of the screen.
Make sure the television is turned off while cleaning, and always use a soft, electrostatic cloth or duster. Clean the screen surface weekly using one of these items to remove dust and tiny particles. Dusting ensures that there aren't any bits of dirt that potentially leave scratches during wet cleaning.
How to Clean Flat Screen TV without Streaks using Water
Cleaning a TV screen with plain water works well to remove everyday dirt and is one of the safest solutions. If your TV is heavily soiled, consider using a homemade TV screen cleaner for tougher jobs. This is also the easiest way to clean eyeglasses and other glass surfaces without streaking.
To clean glass without streaks and to eliminate ugly fingerprint smudges on your television, fill a bottle sprayer with distilled water. Turn the TV off and spray a soft cleaning cloth lightly with the water. Rub the TV screen gently in a circular motion.
Do not spray water directly onto the screen and do not apply too much pressure while cleaning. Use a dry towel to buff the screen gently to ensure all lint and dirt are gone.
Cleaning a Screen TV without Streaks using Vinegar and Water
If there are smeared stains of fingerprints on your TV screen, adding vinegar to the water loosens greasy residue safely from the screen without leaving streaks. Avoid using a glass cleaning spray on a plasma TV or HDTV to prevent damaging the screen.
Pour equal parts water and vinegar or isopropyl alcohol into a spray bottle and shake well. Use distilled water instead of tap water to prevent leaving a residue on the screen. Spray the solution onto a microfiber cloth. Do not spray it directly on the TV screen.
Turn off the TV so that the cleaning process does not interfere with the pixels. The black screen also helps you see dirt and smears easier. Rub the damp cloth over the entire screen using a gentle circular motion. Buff the screen dry using a microfiber cloth.
Use this simple home remedy to clean mirrors throughout your house, too. These ingredients will leave your mirrors and any glass surface shiny and streak-free.
Cleaning Tough Stains off a Flat Screen TV
Sometimes a TV has a little more on it than dust and fingerprints, especially if you have children. Mild dish soap is a safe way for cleaning a flat screen TV to remove tough stains without causing streaks.
Fill a bowl with warm distilled water, add a drop or two of mild dish soap, and mix the water with your fingers. Dunk the corner of a soft cloth into the solution without saturating the material.
Rub the dampened cloth with a gentle motion on the TV screen, paying particular attention to the extra dirty areas. Dry the screen well using a soft, microfiber towel.
Removing Scratches off a Flat Screen TV after Cleaning
After cleaning LCD or plasma screens, it's easy to notice minor scratches on the clean surface. Not to worry, these scratches are easy to remove using a scratch repair kit or by applying petroleum jelly.
Before repairing scratches on your TV, check the owner manual for warranty information on your television. After cleaning your TV, and allowing it to dry completely, apply about one teaspoon of petroleum jelly to all of the surface scratches.
After filling the scratched areas, use a soft, clean cloth to wipe off excess jelly. Do not press on the screen too hard while wiping the area.
Smudged fingerprints on the screen of your flat screen TV are annoying. While it's tempting to grab a bottle of window cleaner for quick cleaning of the TV screen, doing this causes damage to the surface. Simple ingredients such as distilled water or vinegar work best at removing smears without leaving a cloudy residue on the surface.
We are happy that we could show you how to clean flat screen TV without streaks so that you enjoy movie night without peering through a smudged screen, and we'd love it if you'd share our TV screen cleaning tips with your friends and family on Pinterest and Facebook.