Cleaning gas fireplace glass is a straightforward task that enhances the warmth and ambiance of your home. Here's how to accomplish it quickly and with minimal expense:
Regularly clean the glass at least once a year to prevent hard-to-remove soot build-up.
Use a homemade cleaner mixture combining two cups of warm water, one tablespoon of cornstarch, and ¼ cup of white vinegar for an effective cleaning solution.
Apply this DIY cleaner with a soft cloth, allow it to sit on the glass for up to 30 minutes, and then clean off the residue.
For spot cleaning, apply a small amount of cream toothpaste to the glass, and after a few minutes, wipe it away with a damp cloth.
Ensure safety by turning off the gas and heat before cleaning, and consider protective gear like a dust mask and goggles.
By following these easy and cost-efficient steps, your gas fireplace glass will be clean and clear, allowing you to fully enjoy the cozy views of your fireside evenings.
Is a thick layer of soot ruining your evenings by the fireside? If so, you'll benefit from learning how to clean gas fireplace glass. An opaque gloss on the window that surrounds the fireplace can detract from the overall comfortable impression. A fire in your fireplace on a cold evening adds to the atmosphere and comfort.
The ambiance created by a fire is ruined if the dancing flames in your fireplace are covered by an oily coating or a thin layer of black soot. Depending on the type of grit or soot, the glass could etch if filth sits on its shiny surface for an extended time.
Fortunately, cleaning gas fireplace glass is straightforward. Get clean glass on gas fireplace quickly with an excellent DIY fireplace glass cleaner. Skip harsh chemicals or abrasive cleaners which degrade your glass over time. Rely on pantry items to eliminate sooty buildup and leave your fireplace glass sparkling clean.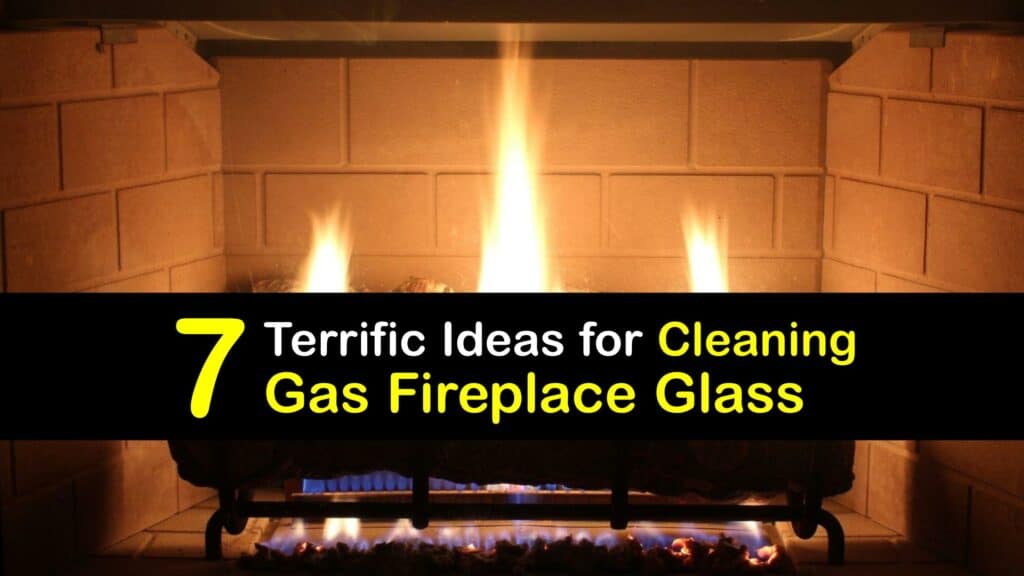 DIY Tricks for Cleaning Gas Fireplace Glass
You're not alone if you're not confident about how to clean gas fireplace glass. Lots of new fireplace owners are daunted by the first few cleanings.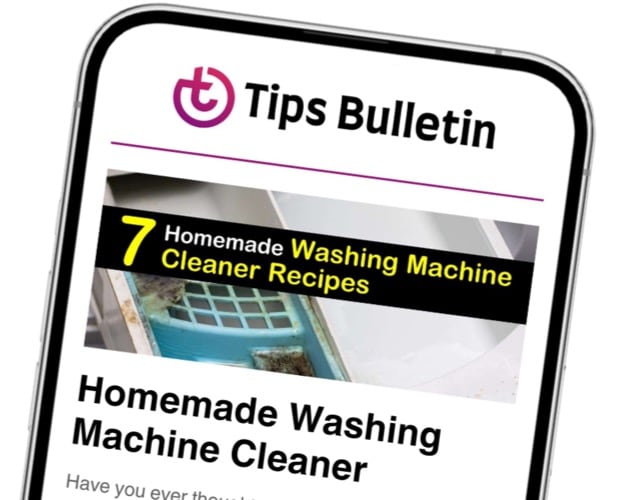 Finally, an email that Transforms Your Home.
Get the latest home and garden tips from our experts, delivered straight to your inbox.
Gas fireplaces are gorgeous, and they're a significant investment. Finding the correct cleaning methods to protect this asset and support your stove's functioning is wise. Explore how often to clean glass on gas fireplace and how to use white vinegar, rubbing alcohol, toothpaste, and a homemade cleaner.
How Often to Clean Gas Fireplace Glass
Even if your direct vent gas fireplace feeds from a clean natural gas pipeline at the base of the fireplace, the glass face requires cleaning at least once a year. Regular maintenance prevents the accumulation of dust and soot from becoming too heavy.
Removing a layer of fine dust accumulated on the glass is difficult under heated circumstances. Gently clean and reposition the ceramic logs twice a year. They can cause soot buildup if they fall across the gas valve or hose attachment openings from the gas line. Choose a suitable gas fireplace glass cleaner to extend the life of gas stoves.
How to Clean Gas Fireplace Glass With a DIY Cleaner
If the inside glass of gas fireplace is caked in soot, make this efficient heavy-duty cleanser to remove it safely. Cornstarch helps the acetic acid in the vinegar adhere to the stains, keeping it in contact with them longer and breaking them down. Use this cleaner for getting black stains off wood fire stove glass or any soot stuck to the door.
Add the ingredients to the bowl and mix until combined. Use a dry cloth to rub the inside and outside of the fireplace glass with the solution and leave it on for up to half an hour. Scrub the ash residue loose and wipe it with a damp cloth. Let the fireplace dry, inspect the glass, and repeat the cleaning if necessary.
Vinegar Will Clean Glass on Gas Fireplace
Distilled white vinegar easily gets soot off the fireplace door and glass assembly case. The acetic acid in white vinegar destroys dark smears, breaking their bond with the glass, so they wipe away. Sweep up chunks of debris with a duster or soft cloth, and pour straight white vinegar into a spray bottle.
Spray the undiluted white vinegar directly onto the glass and use a clean cloth to scrub the soot. If your fireplace is heavily stained, you might need quite a few towels. This is one of the many easy ways to clean the glass on the oven door and the glass of a fireplace door.
Clean Fireplace Glass Doors Using an Alcohol Spray
Though we most commonly keep it in our first aid cabinet, rubbing alcohol is a potent solvent and helpful cleaning product. Rubbing alcohol's solvent properties dissolve adhesive stuck to glass doors and slice through baked-on dirt.
Combined with other cleaners, it makes removing even challenging marks a breeze. Save money by making this fireplace cleaning liquid right in your kitchen.
Mix the water, vinegar, alcohol, and cornstarch in a dish until well blended. Rub the solution into the interior and exterior of the fireplace glass with a dry cloth and keep it on for 30 minutes.
Work the ash residue free and wipe it away with a moist cloth. Allow the fireplace to dry before inspecting the glass and repeating the cleaning if needed.
Toothpaste Is a Fireplace Glass Cleaner
We associate toothpaste with personal care and dental hygiene. Though it seems unusual, toothpaste is a brilliant glass cleaner. Yet, all the qualities making it suitable for this application also apply to cleaning glass. Traditional cream toothpaste gently disintegrates stains to give a sparkling result and won't create smears on the glass.
It's important to use cream toothpaste rather than gel for optimum results. Squeeze some regular toothpaste onto a clean cloth and work it into the glass in circles. Let the toothpaste rest on the surface for a few minutes to loosen the grime before wiping it away with a damp cloth.
Though toothpaste is a valuable fireplace glass cleaner, it's prudent to use it only for spot cleaning. Cleaning your entire stove glass with toothpaste may become expensive, given the volume needed.
Precautions While You Clean Fireplace Glass
It's always better to be safe when removing the door or other objects attached to the casing of your fireplace. Turn off the gas if you clean the glass front. Double-check that the gas and heat are turned off before working on your stove. Consider wearing a dust mask and eye goggles to protect yourself from dust and ash as you clean.
Never use a chemical or abrasive cleaner on gas fire pits. Abrasives destroy the glass, leaving behind scuffs or scratches. When you turn the fire on, chemicals may linger on the glass and be mobilized into the air.
Always choose a tool like a soft, lint-free cloth for the glass front of your fireplace. Wire brushes leave blemishes, and a paper towel drops little paper pieces which ruin the finish.
Notes for Cleaning a Wood Burning Fireplace
If you have wood burning fireplaces rather than gas, it's best to use techniques designed specifically for them. Since a wood burning stove uses logs as fuel, the residue on the glass has a different consistency and requires alternate cleaners to eliminate it.
When you have a roaring wood fire, the dampers and air controls must be open to prevent soot from accumulating around the glass doors. Ensure the wood you use is correctly seasoned, and clear the chimney once a year. Don't use a fireplace glass cleaner containing chemicals to keep toxins out of your wood stove smoke.
Has this article given you the confidence to try cleaning gas fireplace glass? Whether you have an electric fireplace, wood fireplace, or gas, clean glass makes it more beautiful.
Nobody wants to squint at flickering flames through a filthy fireplace glass door. Discover simple ways to maintain your stove glass and stove accessories to prolong their life and ensure your fireside evenings are always a relaxing experience.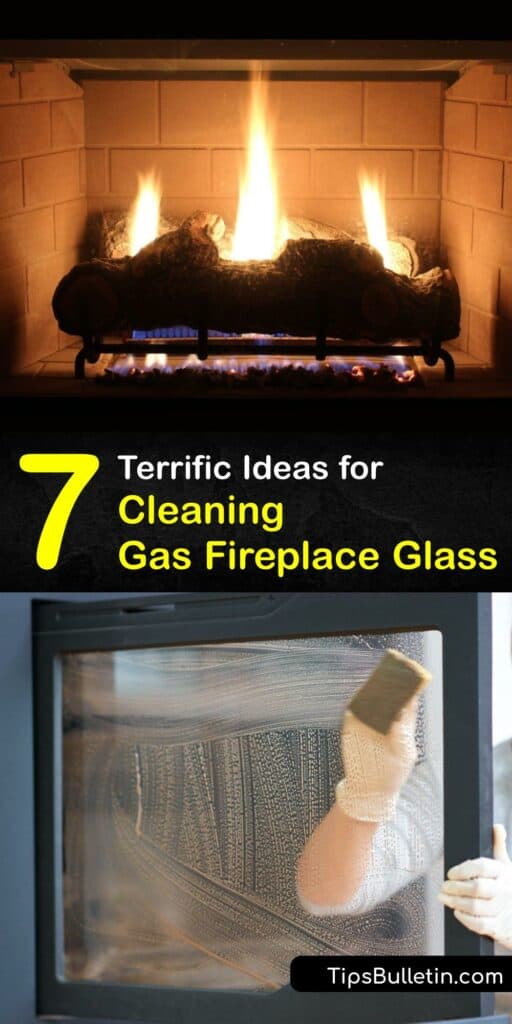 If you loved this comprehensive article on how to clean gas fireplace glass, please share it with your friends and family who want clean glass on gas fireplace on Pinterest and Facebook.