Cleaning grout efficiently doesn't have to be daunting.
To clean grout the easy and cost-effective way, I recommend:
Starting with my regular cleaning routine to prepare the area.
Spot cleaning with a simple baking soda paste for immediate results.
Using diluted vinegar solution to remove tough stains and disinfect.
Applying a DIY hydrogen peroxide cleaner for a deeper clean.
Here's how I tackle grout cleaning without breaking a sweat:
First, I sweep and mop the floor or wipe down shower tiles to eliminate any loose dirt. It's a swift prep that makes the actual grout cleaning quicker and more effective. I combine ½ cup of baking soda with water to form a paste, slather it onto the grout, let it sit for about 15 minutes, and then scrub it off with a brush.
Next, I mix a vinegar solution of 1 part vinegar to 4 parts water in a spray bottle, spray it on the grout, wait for it to soak for a few minutes, and then scrub. This natural approach is surprisingly powerful and leaves my tiles looking bright and clean.
For stubborn stains and a more aggressive clean, I concoct a mixture of ½ cup baking soda, ¼ cup hydrogen peroxide, and one teaspoon liquid dish soap. I apply the mixture, let it dwell for about 10 minutes, then go to town with a brush. After a good rinse, my grout often looks as good as new.
Lastly, to seal the deal and protect my grout from future dirt and grime, I apply a sealant with a small brush, careful to avoid the tile. I let it dry, apply a second coat, and then wipe off any excess. This preventive step is a game-changer; it extends the time between deep cleans and is definitely worth the extra effort.
Cleaning grout can be time-consuming and requires getting down on your hands and knees to scrub between the cracks. It's worth it to leave your tile floors and bathroom walls looking spotless and clean, though it can sometimes feel like backbreaking work. To make this grueling task more manageable, follow these cleaning tips and tricks for how to clean grout in the most efficient way possible.
Due diligence is critical in a process like this one. Rushing through the task will only make more work for you in the long run, and using products that don't work on particular kinds of tiles can damage your floor rather than sterilize it.
Most of the ingredients we discuss are regular cleaners that do everything from disinfecting countertops to reducing the smell of mildew in the laundry. When selecting a cleaning technique, use the product and method that is right for your household, and your tile will look squeaky clean in no time.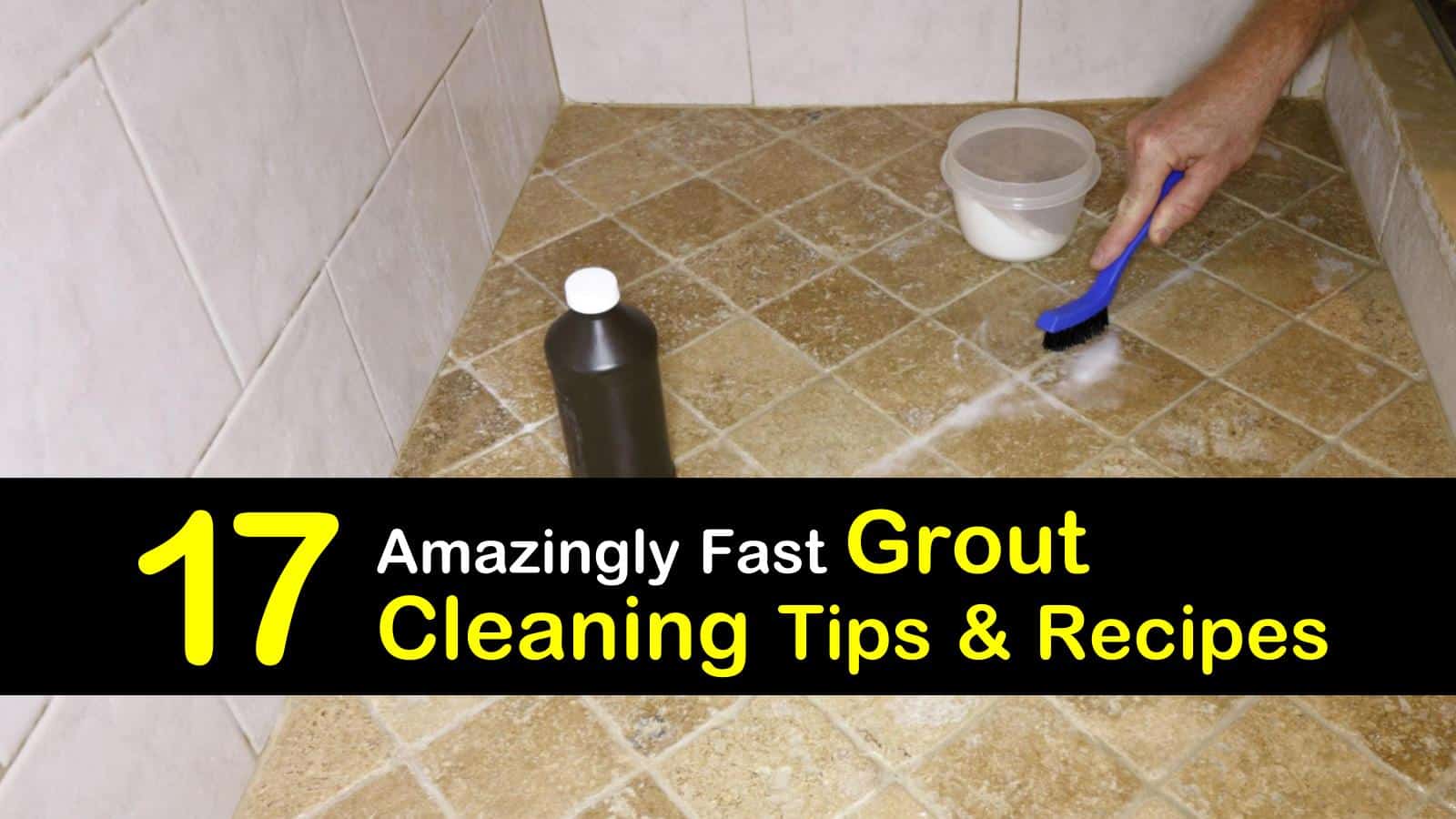 What to Know Before You Clean Your Tile Grout
Many issues may affect your tiles and grout, whether they are in the kitchen or bathroom or on the floor. Determine if you need to clean soap scum from tile and grout or if you have a more serious problem like mold and mildew.
How often should I clean my tile grout?
The answer to this question about grout cleaning depends on the location of the grout. If discussing floor tiles, once a year is a suitable time frame to deep clean in between your tiles. If the floor receives a high amount of foot traffic, however, or if it consistently deals with harsher elements like muddy boots, you may want to clean them twice a year instead.
Take care not to harm slate when cleaning the grout between this type of floor tile. Make a specially formulated DIY slate floor cleaner that is safe for the flooring and the grout.
For shower tiles, grout should be cleane d at least once a week. Your shower grout is exposed to so much moisture and soap scum regularly that it's easy for mildew and grime to form in between the tiles. Equally, backsplashes in kitchens may receive high amounts of grease within a short period. Both of these areas need to be cleaned more regularly, either once a week or once every other week.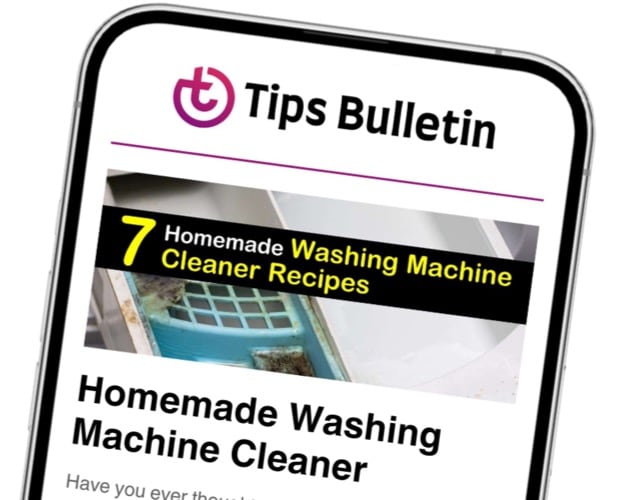 Finally, an email that Transforms Your Home.
Get the latest home and garden tips from our experts, delivered straight to your inbox.
Fantastic Ideas for How to Clean Grout Efficiently
The first step in your grout cleaning task is to do whatever you would normally do to clean your tile on a day-to-day basis.
Start with Your Regular Cleaning Routine
Sweep up loose debris and dust, then mop the floor using your favorite cleaning solution. If you are cleaning tile grout in your showers or the backsplash in your kitchens, wipe them down with a mild cleanser before using one of the recipes below.
This procedure may seem like an added step, but it will save you time. This extra step loosens and removes any dirt that would otherwise get in your way, making your job a little easier.
Take Your Time When Grout Cleaning
The best way to tile clean grout is to take your time. With such an overwhelming task, you may feel compelled to rush through it. After all, you have a whole floor to do in one afternoon.
If you don't have enough time to devote to cleaning your grout in one day, break it up, and clean in sections over a couple of days instead. This process isn't the type of cleaning that will go from black to white overnight, so breaking it up makes cleaning large floor areas feel slightly less daunting.
When cleaning, stay within one to two square feet of space each time. If you have large square tiles, this covers one to two of those at a time. This technique allows you to focus on one small area and ensures that it is thoroughly cleaned.
This also saves you time from having to go back over areas later on and spend additional time fixing them. Do it once, and do it right.
Always Mop Up Afterward
Again, this may seem like an added step, but it's not. Mopping cleans up any soapy residue left on your tile floors, as well as lift dirty water that may have been left behind after rinsing. For wall tiles, wipe them down with a cleaning solution the same way you would typically clean them.
After every procedure, whether you merely spot treat the tiles, brushing away dirt between the tiles, or perform a heavy-duty deep cleaning, quickly clean the tiles with your regular cleaner and dry thoroughly.
How to Spot Clean Tiles and Grout Using Baking Soda
Baking soda is an excellent way to treat grout stains. For best results, always treat stains as you see them, and thoroughly clean any spills involving dark liquid immediately.
Jams like blueberry and cranberry juice can really leave their marks on your floor. Luckily, a little elbow grease and this baking soda formula will help.
Blend the baking soda and the water until they form a thick paste. If you prefer a thinner solution, play with the measurements until it reaches the desired consistency. Leave the baking soda on the grout for about 15 minutes.
Afterward, scrub with the brush using circular motions to remove the stain. The warm water loosens the dirt particles, while the baking soda acts as a mild abrasive to work away any stains caused by grime and food. Rinse the tiles with warm water and dry the area.
Use Toothpaste to Treat Difficult Spots on Tile Grout
To treat stubborn stains, use toothpaste to clean with instead of baking soda. Using toothpaste is reasonably simple, and can even be applied by squirting it directly out of the tube. Rub the toothpaste over the area using your finger or an old toothbrush.
Let the toothpaste sit for five minutes, then scrub using a soft toothbrush. Wipe the surface clean using a damp cloth then dry.
When selecting a toothpaste, use plain white toothpaste without additional whitening agents that might harm the tile. Make sure not to use the blue gel kind, as this may also stain the flooring and is less effective than the white toothpaste.
Wash Tile Grout with Dish Soap for Gentle Cleaning
Some cleaning products are too strong to be used on delicate tiles, like marble. In these cases, don't risk ruining the tile to clean the grout. Using mild dish soap with hot water is the best way to get into those nooks and crannies without ruining the title.
Add a few drops of dishwasher detergent or dish soap to a bucket of hot water. Keep a separate bucket beside you for rinsing the grout. This prevents dirty water from being recycled onto the floor after you've already cleaned it.
Using a grout brush with stiff bristles, scrub in between the tiles to remove the grout stains. Rinse after every square foot of cleaning, and dry.
How to Clean Grout with Hydrogen Peroxide
For a fabulous homemade grout cleaner, as well as for stubborn stains on the tiles, use hydrogen peroxide for cleaning mold and other ugly stains with dish soap and baking soda to form a thick paste. In addition to the cleaning power of baking soda, hydrogen peroxide disinfects your floors and removes dark colors from the grout.
The dish soap lifts any grease, whether left behind from foods, body oils, or muddy boots. Peroxide sanitizes and disinfects at the same time.
First, create a paste until it reaches the desired consistency. Apply using a soft bristle brush, then let it sit for ten minutes. With the bristle brush, scrub in between the tiles to clean the grout.
You may need to add more of the solution to the tiles in between cleanings. Repeat as necessary, then rinse and dry.
Steam Clean Your Floors to Clean Grout
Steam cleaners are highly useful tools to have in your floor cleaning arsenal. Not only do they clean carpets, but they also clean tile floors and grout, too. The process is relatively simple and requires the upholstery cleaning attachments on your steam cleaner.
Add a small bristled brush to the end of the cleaning lance and follow along the grout lines to clean them. Scrub away any dirt and grime as you move through the tiles.
This method is especially helpful for larger areas that need cleaning. Once you have finished steam cleaning your grout and tiles, dry them using a microfiber cleaning cloth.
Vinegar: The Best Way to Clean Grout Between Ceramic Tiles
Using a vinegar solution is always effective at cleaning most household areas, except for when cleaning marble tiles. If your floor is any other type of tile, then vinegar is a great way to disinfect and clean your floor.
Add the water and vinegar to a large spray bottle. For tougher stains, make it two parts water and one part vinegar, but always dilute the solution to avoid deteriorating the grout. Spray the mixture onto the tile and let it soak.
After five minutes, use a scrub brush to loosen and remove any dirt from in between the tiles. Rinse, then dry when finished.
Use a Pencil Eraser to Clean Small Areas
Another surprising option for cleaning grout is to use a pencil eraser to remove dark patches in between tiles quickly and effectively. While you don't want to do this for large areas, it is a quick and easy solution to clean smaller spaces in between deep cleanings.
When using this method, it is best to use a white eraser, especially when cleaning white grout. Using a pink or colored eraser may cause the dye to leech onto the grout, which will cause more problems than cleaning the grout in the first place.
Clean Bathroom Grout Using Oxygen Bleach
Oxygen bleach is a great non-toxic alternative to chlorine bleach. It is safe for the environment and also doesn't leave your bathroom smelling like strong, noxious cleaning chemicals. The following homemade bathroom tile cleaner can even clean shower tile grout that is dark-colored.
Combine the oxygen bleach with equal parts water and place it in a bucket or large spray bottle. Shake to mix well, then soak the grout with the cleaning solution. Leave it on the tiles for at least 20 minutes before scrubbing.
Rinse the tiles and grout, then thoroughly dry. For tough grout stains or mildew, leave the solution on for an hour instead.
Clean Mold From Grout with Chlorine Bleach
Sometimes you just can't avoid using harsh chemicals, especially when it comes to cleaning mold or mildew. One of the best ways to clean mold from grout is by using chlorine bleach, a traditional bathroom cleaner. Before using, make sure to keep the space well ventilated, as the fumes can be overwhelming.
Scrub in between the tiles with a firm bristle brush and rinse when finished. You may need to repeat these steps multiple times, depending on how much mold or mildew remains on the grout lines.
Ammonia for Stone Tile Floors or Showers
Using ammonia is a great way to blast through oil-based grime like soap scum. Use this cleaning solution on the grout for your tile floors or in the shower.
Try not to use ammonia too often, however, as it may cause the surface of stone tiles to dull. This solution is perfect for once or twice a year deep cleanings.
Combine all the ingredients in a spray bottle for greater access in the shower. Before cleaning, ensure there are no traces of chlorine bleach on the surface of the tiles, tub, or anywhere else you will be cleaning.
Combining chlorine bleach with either vinegar or ammonia creates harmful gases. Ensure the area is entirely free of other chemicals before cleaning.
Spray the tiles and grout with the cleaning solution, thoroughly saturating it. Leave it for several minutes to seep into the stone and grout. Afterward, lightly brush it with a scrubber until completely clean. Rinse all of the cleaning product off the tile and grout, then dry with a microfiber cleaning cloth.
Try Lemon Juice as a Natural Cleaning Solution
Lemon juice is a phenomenal natural cleaner that leaves the room smelling amazing both during and after the cleaning process. Similar to vinegar, lemon juice is a disinfectant that uses citric acid to clean soap scum and greasy residues.
As with many of the baking soda recipes, use these items to create a paste for cleaning. Slather the paste over the grout using a toothbrush. You can even use an old electric toothbrush for extra stain-blasting power. Scrub until the grout lines are clean, then rinse and dry.
Use Essential Oils for Greasy Backsplash Grout and Tiles
The grout on kitchen tiles, especially the backsplash behind our stovetops, is continuously splattered with grease and food particles. The best method to clean these is to use a DIY grout cleaner that uses lemon essential oils. Lemon is a natural degreaser for kitchen grout that quickly removes yucky smudges when cleaning grout between tiles in your kitchen.
Mix the ingredients in a glass jar, thoroughly blending them until they form a paste. Layer the formula over the dirty grout, and allow it to settle into the grout for approximately 10 minutes.
Scrub in between the tiles with a soft bristle brush and rinse away the mixture with a damp towel. Repeat the process as necessary until all grease and dirt are gone.
Seal Grout to Protect It from Dirt and Grime
Applying a grout sealant is an excellent way to keep your grout looking better longer. Before adding, clean and dry your grout so that no dirt particles or moisture get trapped in the coating. For new grout, wait at least two or three days before adding any sealant over the top of it.
Once you are ready to apply the grout sealer, use a small brush or roller to apply it. Make sure to avoid getting sealant on the tile. If any does get on the tile, remove it as soon as it touches.
Once you've coated the grout with a layer of sealant, let it sit for 15 minutes to dry. Apply a second coat, and wait an additional 15 minutes. After 5 minutes, however, start wiping away the sealer using a clean cloth.
Once the full 15 minutes have passed, use a damp cloth to gently clean the surface of the grout and scrub away any residual sealant on that may have bled onto the tiles. Let it dry for several hours before walking on it again, preferably leaving it to dry overnight.
Keep the Room Well-Ventilated to Prevent Mold and Mildew
Some of the best ways to clean tile grout are to prevent common issues before they begin. One of the biggest concerns with cleaning grout, especially in the bathroom, is removing mold and mildew. Even when you aren't getting water all over the floors, the steam from your hot shower leaves water deposits between the tiles.
These water droplets eventually form a moldy film in the grout if not cleaned regularly. Turning on the fan to increase ventilation, or opening up a window can help decrease the amount of moisture in the air. The extra flow of air will keep mold off your tiles and help make cleaning a breeze.
While cleaning your grout can take some time, it is always worth the effort. Just shy of dyeing your grout a funky new color, these tips and ideas are some of the easiest ways to keep your grout looking clean. All that's required is a little bit of elbow grease, some patience, and your favorite DIY recipe for cleaning products.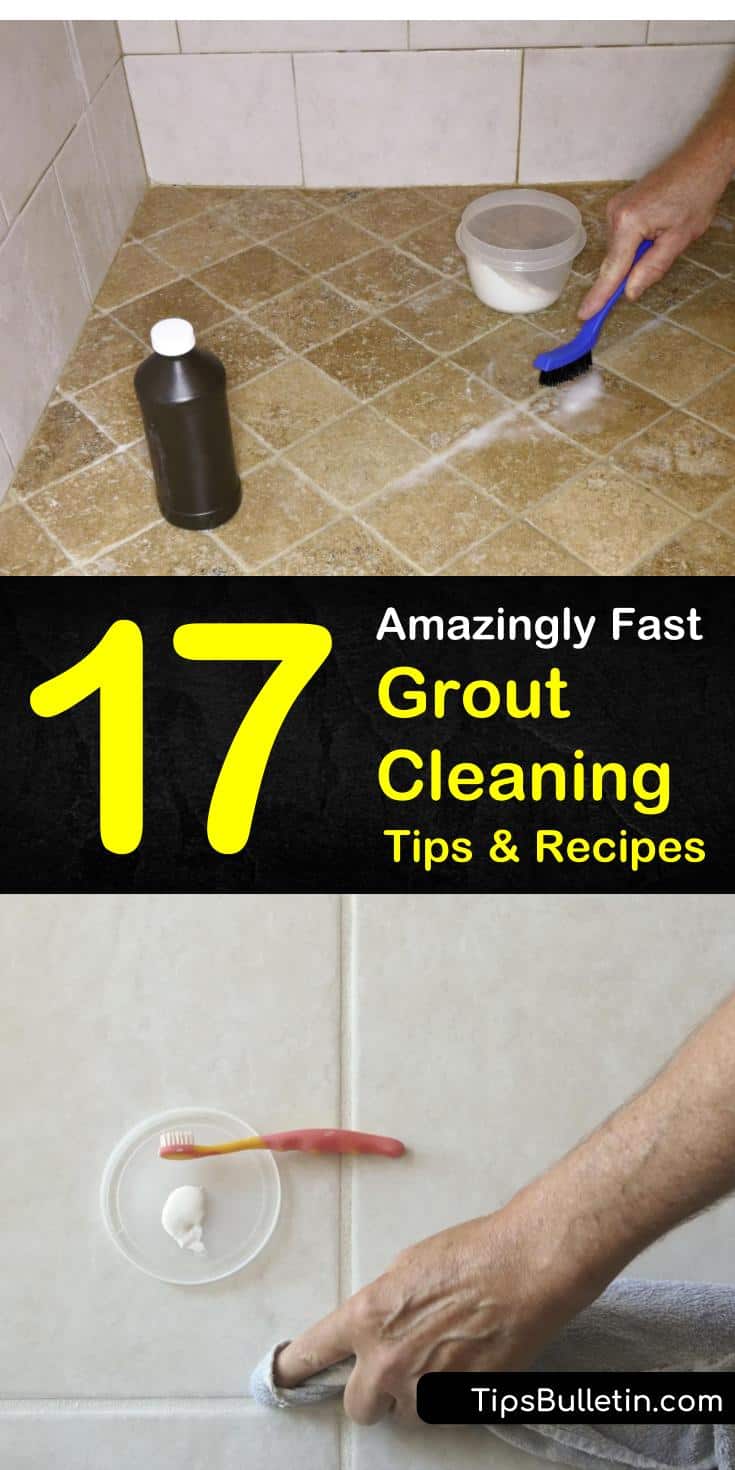 If you enjoyed these grout cleaning tips as much as we enjoyed writing about them, don't forget to share how to clean grout with friends and family on Facebook and Twitter.