Cleaning leather furniture is straightforward and efficient.
Gather mild facial soap and water.
Mix the solution gently.
Apply the cleaner with a soft cloth.
Blot and wipe spills quickly.
Condition the leather periodically.
To clean your leather furniture, begin by creating a solution of one part mild facial soap to eight parts water. Mix this gently to avoid creating excess suds. When you're ready to clean, lightly dampen a soft cloth with the mixture and gently wipe the leather surfaces without soaking them.
It's important to tackle any spills immediately by blotting them up with a dry rag and then using a damp cloth if needed. After cleaning, let the leather air dry. To maintain the furniture's quality and appearance, apply a leather conditioner once or twice a year, which will keep the leather supple and prevent cracking. This routine ensures your leather furniture remains elegant and lasts for years while being a cost-effective method of care.
While they are not quite as comfortable as cloth furniture pieces, leather furniture has many advantages. It also ages much better and won't sag or fade as quickly as fabric. Dyed leather holds its color much better. It may cost more, but leather furniture has a more elegant appearance, giving your space a more refined look, and can look more modern than some fabric pieces.
A leather furniture piece is seen as higher quality and will go with many more different styles than a colorful fabric furniture piece will. If you or someone in your family is prone to allergies, leather furniture does not hold on to common allergens like fabric. It also does not need to be cleaned as often or as thoroughly.
If your household has pets, they are less attracted to leather furniture than fabric, which holds odors better. This keeps your furniture smelling nice and lessens the chances of pet hair and scratches.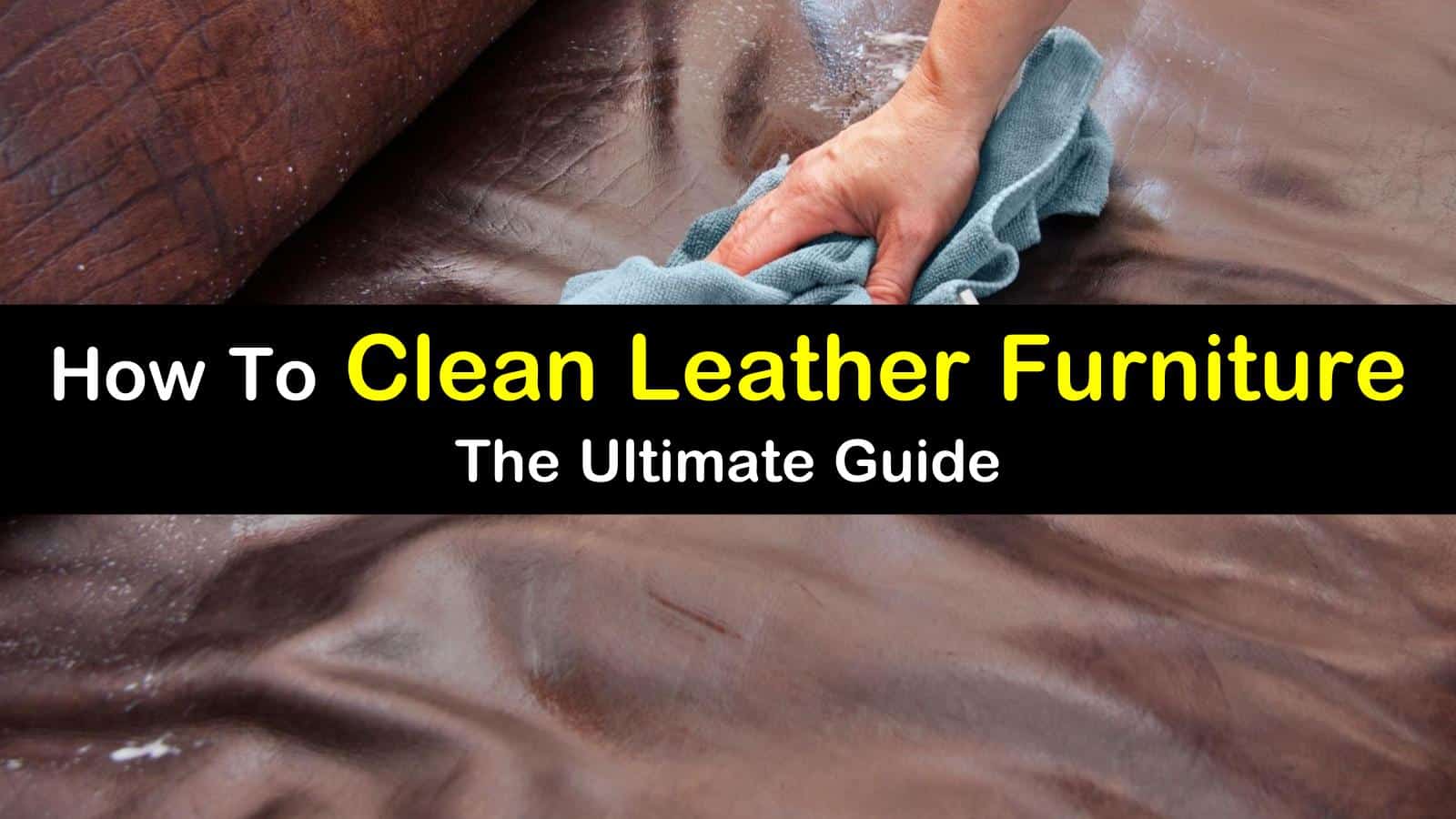 Cleaning Leather Furniture
While the initial price is higher, longer-lasting leather furniture will be of a higher value for much longer, making it a wise furniture investment. A piece of leather furniture can have a lifetime of twenty years compared to five years of most fabric pieces.
You may associate leather with being hot in the summer and cold in the winter like car seats, but indoor leather furniture is much more pleasant. In the winter, leather warms up quickly when you sit in it and can breathe, keeping it cooler in the summer.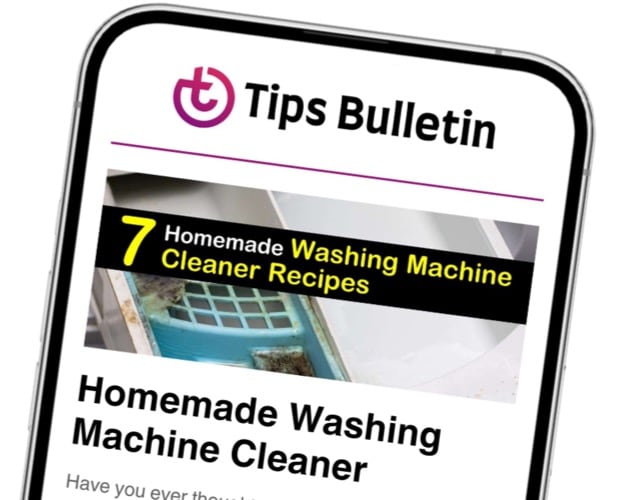 Finally, an email that Transforms Your Home.
Get the latest home and garden tips from our experts, delivered straight to your inbox.
Properly-treated leather furniture is very easy to care for but it requires a different procedure than for cleaning upholstery furniture. Spills wipe up quickly, use a dry rag to absorb the liquid, and use a slightly damp cloth if needed. Let air dry. Here is an easy way of cleaning soft leather recipe.
Mix carefully and apply a little at a time to clean vinyl furniture or leather pieces with a damp cloth. For your regular cleaning routine, you only have to dust leather furniture and clean vinyl once in a while. To keep the furniture in good condition, keep it out of direct sunlight. Extreme temperatures can dry out furniture.
If crumbs have found their way onto your leather furniture, a quick vacuum will take care of them. If a more thorough cleaning is needed, avoid getting the furniture very wet, and make sure you only use products intended for leather. Do not use any soap not meant explicitly for leather furniture; it can dry it out.
To keep your leather furniture in good shape and looking nice, apply a leather conditioner once or twice a year. Leather conditioner is an often creamy product meant to help you buff the leather to keep it from drying out. This is best on new furniture to keep it looking new, but if you receive old leather furniture, get it professionally cleaned first.
If your leather furniture is starting to crack, use the conditioner and buff with a microfiber cloth to encourage the leather to repair itself. To keep your leather furniture looking good for longer, you might think about using a slipcover to protect it from dust and spills.
No matter what you do to your leather furniture, the worst thing you can do is nothing. Clean up spills instantly and keep the leather supple by dusting and conditioning.
Leather Car Seats
Leather car seats see a lot of wear and tear, and no one thinks to take care of them. The same consideration for indoor leather furniture should be taken on car seats. Use whatever kind of leather cleaner that is recommended by your car manufacturer, and clean it regularly.
Be careful of any holes between pieces of your car seat, so that you do not get any moisture or cleaning solution in an area it cannot be wiped out. Use a microfiber cloth or brush to clean surface dirt with the recommended leather cleaner.
Wipe clean with a clean, dry cloth. Don't forget to vacuum the seats to get all the crumbs. Finish up your cleaning with the best leather conditioner for furniture. You can even make a do it yourself furniture polish for a leather car interior that will keep surfaces shiny and supple.
Unlike indoor furniture, leather car seats should be cleaned and conditioned several times a year. They see a lot more extreme temperatures and direct sunlight and require more regular attention to keep them from drying out and cracking.
Stains on Leather Furniture
Spills happen. Preferably, spills should be taken care of immediately, but if you find a stain on your leather furniture, don't panic. There are methods to wash leather couch cushions, and when in doubt you can get it professionally cleaned.
A specific leather cleaner is the best product to use, but there are some home remedies. When trying to remove stains from a white leather sofa, make sure you test the method out on the part of your furniture that isn't as visible to test for any adverse reactions.
How to Get Pen Ink Out of Leather
If somehow pen or marker ink has found its way onto your leather furnishings, you can learn how to clean leather furniture with a little nail polish remover or rubbing alcohol to remove it. For the way to get pen out of leather, wet the end of a cotton swab and remove the stain, careful not to wet the furniture more than necessary.
Follow it up with a coat of leather conditioner. This also works if you need to remove nail polish from leather.
Paint is a bit harder to remove. A mild soap diluted with water can remove water-based paint, or use alcohol or nail polish remover on dried paint. The best solution for most paint, however, is professional cleaning.
A permanent marker stain can be cleaned with hairspray, while a ballpoint pen can be removed with eucalyptus oil.
Water or Other Liquids
Leather does not stain easily, but it is essential to remove all spills promptly. If water is spilled on your leather furniture, blot it up immediately with a clean, dry cloth or wadded-up white bread. This goes for any other clear drinks as well.
If you've spilled red wine on your leather furniture, the solution is more wine. Soak up as much wine as possible then moisten a cloth with white wine to blot the stain. Sprinkle baking soda over the spot, letting it sit for about half an hour, then wipe with a clean, dry cloth.
If your spill is tea or coffee, dilute some dish soap with water and clean it with that before soaking that up with a clean, dry cloth. For a dry tea or coffee stain, dilute white vinegar with water and repeat.
Oil
If you've spilled anything oily or greasy onto your furniture, quickly wipe it down with a damp cloth or wet wipe. Follow with a dry cloth to try to absorb any of the stains you can. For any remaining grease, apply baking or talcum powder to absorb any excess oil then brush it off in the morning.
For the stickiest of all substances, gum, oil helps clean it. Removing gum from leather requires a little olive oil applied to the gum. Wipe away with a dry paper towel. Clean the spot with leather cleaner afterward.
Home Remedies for Cleaning Leather
A natural leather cleaner can be made with one part vinegar and one part water. Dampen a cloth with the mixture and wipe problem areas before drying with a towel. Buff in after letting it sit for ten minutes. This is also the best oil for leather boots.
For sofas with removable covers, washing couch cushion covers is easy. Take the cover off the cushion and treat stains or freshen the material, let it air dry, and return it to the pillow. It'll be as good as new.
Distilled white vinegar will also work to remove mold from leather furniture. Vinegar is a powerful cleaning agent and will kill the mold spores living in the nooks and creases of a leather couch.
If your leather furniture is light colored, you may notice more dirty spots. Lighten these up with an equal mixture of cream of tartar and lemon juice. Let sit on the stains for ten minutes before wiping away with a slightly damp rag.
No one likes a stinky couch. One of the best ways to make a leather sofa smell nice if you don't have stains, but there is an odor, is to wipe the leather with saddle soap or another leather conditioner.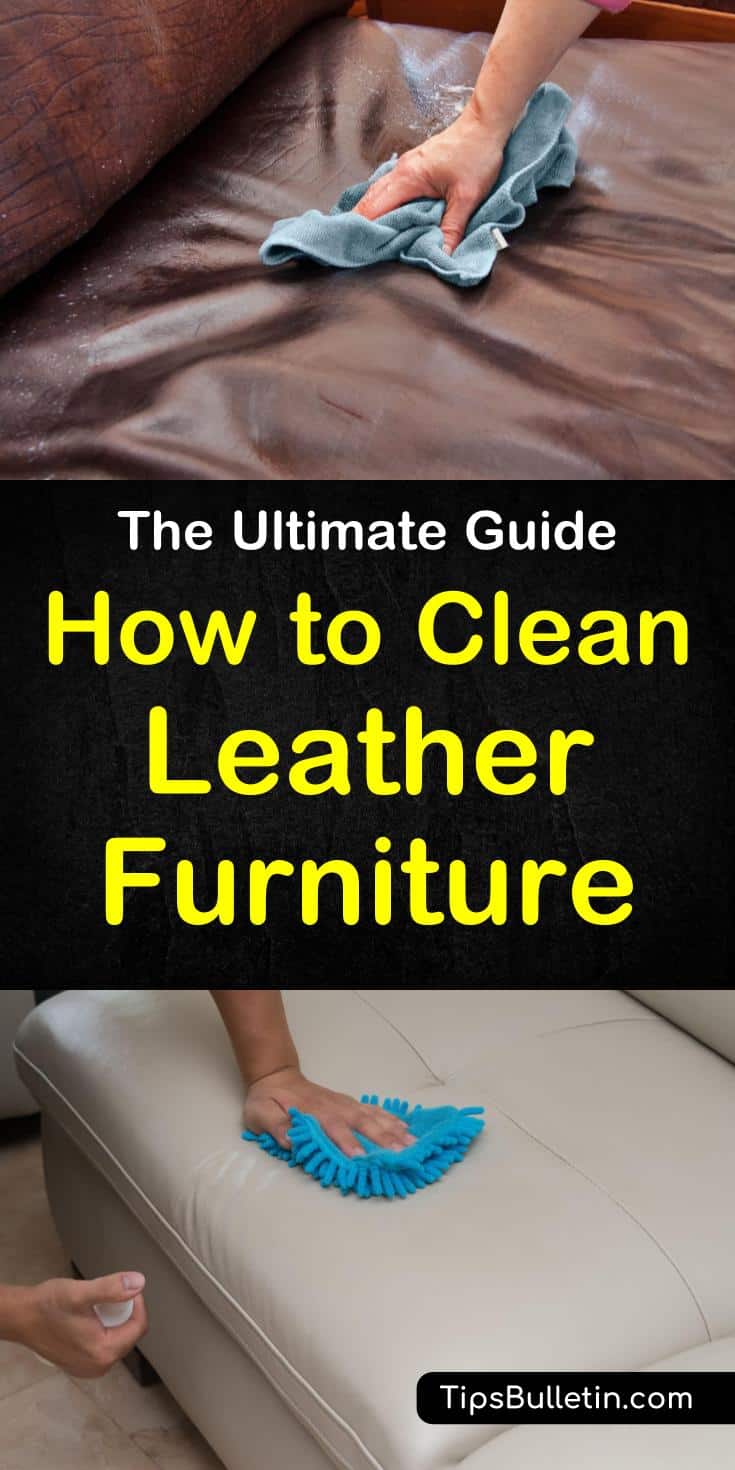 If you find mold or mildew on your leather furniture, clean the spot with an equal mixture of rubbing alcohol and water.