Leather is one of the classiest and sleekest materials with which to make furniture. It's beautiful and usually comfortable, but it is one of the hardest to clean since water can ruin it. There are methods available for you to refresh the look of your leather furniture, however.
Although you need to be careful when using any leather cleaning method, it is not difficult to clean leather upholstery once you know how. Just remember, whenever you try a product on your leather, spot test it first to ensure it won't damage the materialinstead of cleaning it.
In this article, we're going to go over how to clean leather upholstery. We're going to look at how to get stains out of leather and how to clean leather car seats.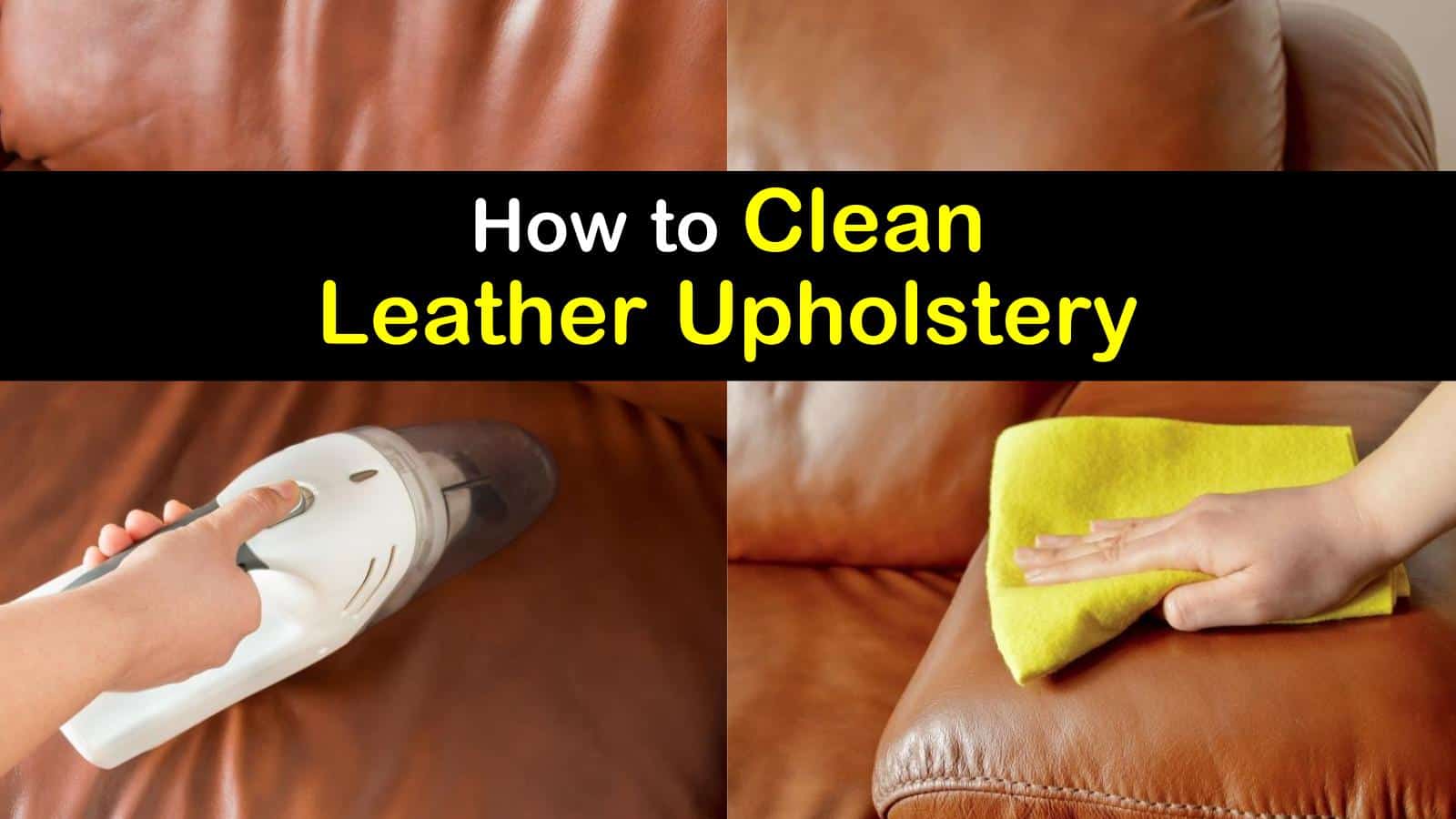 How to Clean Leather with Household Products
If your leather is dull and dingy without any specific stains and problem areas, you want to nourish it. Although there are products you can buy for this purpose, you can make a DIY leather conditioner solution at home.
Just mix well and rub gently into the leather in a circular motion. After it sits for 10 minutes, you can then buff the leather for that like-new shine.
This mixture can also help repair or hide minor damage caused by removing stains. Note that if your leather is white, you will have to wipe it down with a soft dry cloth regularly to keep it looking clean.
How to Get Stains Out of Leather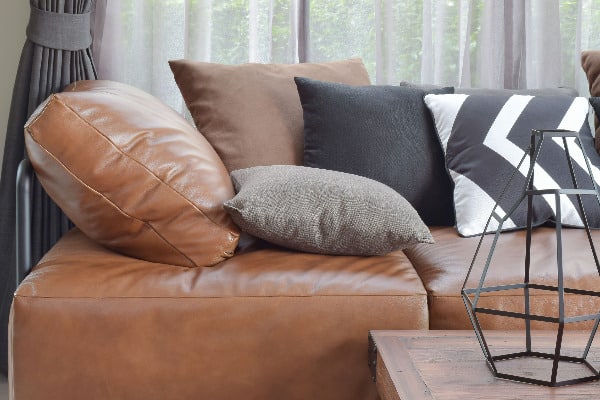 You'll need more than a cloth with oil for a stain, though. Also, if your leather is polished or suede, you'll need different cleaners. If you have Nubuck suede, you will want to use store-bought cleaners labeled for Nubuck to keep that suede soft and smooth.
For stains on leather upholstery, you can use either store-bought leather soap or a homemade concoction with a soft damp (not wet) cloth. Lightly scrub a stain with a toothbrush if one is particularly severe.
For general stains when cleaning white leather sneakers or your sofa, use a soap-based detergent (rather than a harsher solvent-based variant) and a soft damp cloth. Use a mild soap like Ivory. Harsh products damage leather.
Remove spots and clean upholstery yourself by making a paste from equal parts cream of tartar and lemon juice. Apply with a soft cloth, let it sit, and wipe away. Repeat the process until the stain is gone. This solution works well for how to remove mold from leather, too.
Cream of tartar and lemon juice are also appropriate to get rid of coffee stains on car carpet, seats, mats, and upholstery, too. Alternatively, you could use baking soda instead of cream of tartar or vinegar rather than lemon juice.
How to Get Oil Out of Leather
Talcum powder removes oil stains from leather. If you get to the oil quickly, make sure to soak up the excess before doing anything else. Sometimes the protection of the leather prevents staining if you get to it right away.
Otherwise, you'll need to liberally coat the affected area with talcum powder and leave it overnight. Wipe clean in the morning, and your leather should be oil-free.
Note that if your oil stain is old, this method may not work entirely (or at all). The key to removing most stains from leather is to get them early before they have a chance to set.
How to Clean Leather Upholstery
It doesn't have to be the end of the world if your leather becomes stained. Check out these simple tips.
How to Remove Ink Stains from Leather Upholstery
Ink stains can be tricky to remove. The best method is with an ink stick specifically designed for leather, which is what professionals use.
If you don't want to use a leather-specific ink stick, use rubbing alcohol for cleaning ink off leather. Apply some alcohol to a cotton swab and gently rub it into the ink stain. A Magic Eraser removes ink from leather upholstery, too.
Even though hairspray works well to remove ink stains from many items, do not use it on your leather furniture, as it will damage the leather.
How to Remove Nail Polish from Leather Upholstery
Nail polish stains are stressful on leather. If you find you've dripped or spilled nail polish on your leather furniture, you'll first need to dab up as much as you can. Be careful not to smear or spread the mess. A cotton ball is best to use to clean up these spills because you are much less likely to smear.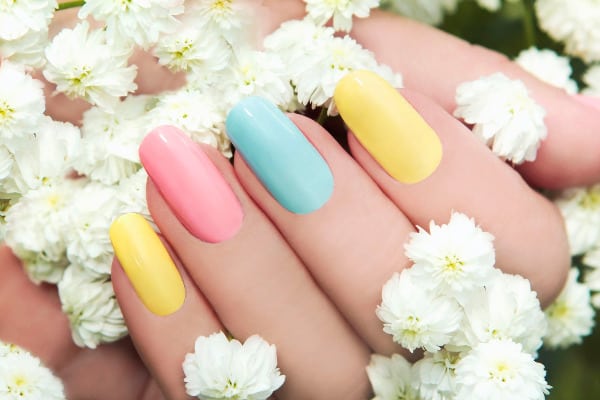 Clean any remaining polish with rubbing alcohol and a cotton swab, just like with an ink stain. If the alcohol does not take care of the stain, acetone is an option but use the acetone sparingly and let it dry between attempts to help minimize potential damage. This can also help to remove cigarette smell from leather.
Cleaning Tips for Stains
Leather is hard to clean because it is so easily damaged, and stains can be difficult to remove under the best of circumstances. Remember these tips when trying to remove stains from leather upholstery and care for leather boots and shoes.
You can get coffee stains out of upholstery as well as leather with some of these same recipes. Always use the least invasive stain remover first to see if that takes care of the problem. Only if that doesn't work, you need to try something a little harsher.
How to Clean Leather Car Seats
So far, we've just talked about cleaning a white leather sofa, but leather car seats are often challenging to keep clean. If you have leather car seats that are getting a bit grimy, here's how to clean them.
How to wash car seats is just as easy as it is for other types of leather furniture or clothing.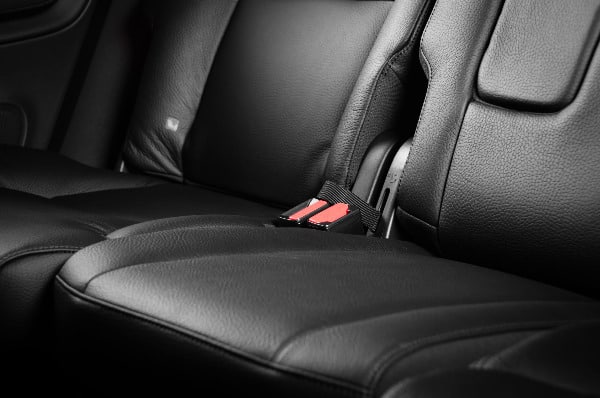 The first thing to do is vacuum the seats (using a brush attachment for protection) and wipe them down with a lightly damp cloth, which will remove any of the typical surface grime and grit that is masking any leather stains and making your leather look in need of a good deep clean.
Next, spray your leather seats with a cleaning solution of your choice. The best are the kind that foam. Let the solution foam for several minutes before wiping clean and eliminating the ground-in grime.
To make your leather seats look new, be sure to condition with a leather conditioner and buff them, as well, to bring out the shine. Always try to keep your car out of direct sun to help extend the life of your leather.
If you are unfortunate enough to get gum on the seat in the car, you need to know how to remove chewing gum from a car seat. The best and easiest way is to apply an ice cube to the gum to freeze it. Then, it can be easily scraped off and other stain removal methods applied for residual debris.
If your seats are a fabric other than leather, you can use some of the same solutions as a car cloth interior cleaner. A foam spray or a vinegar and baking soda mixture will work wonders on all types of material inside your car.
Love Your Leather
With the right know-how, you can keep your leather looking good for years.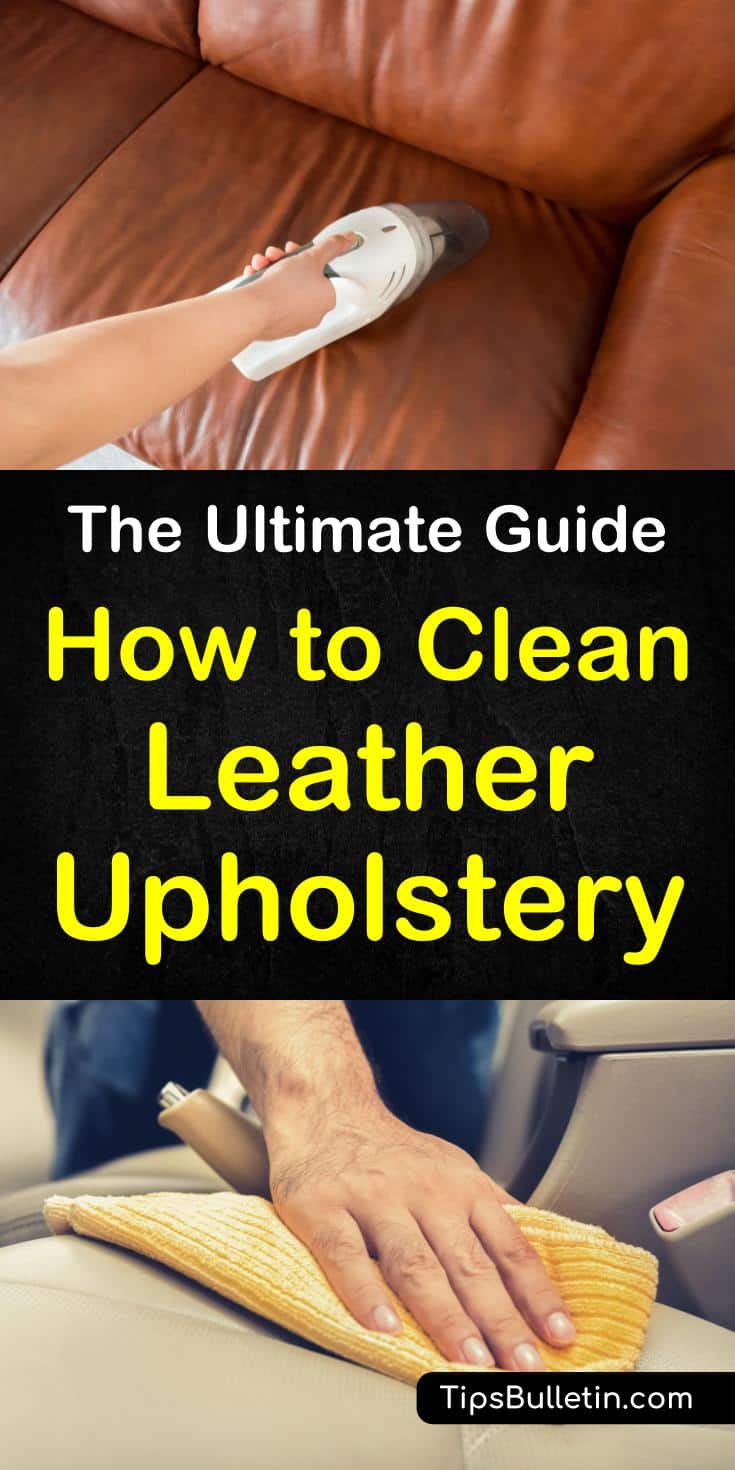 In this article, we covered how to clean leather upholstery and looked at how to get stains out of leather and how to clean leather car seats. Did we miss anything? Let us know in the comments, and use the buttons below to share to Facebook, Pinterest, and Twitter!