Are you confused about how to clean mold off leather furniture? Leather goods such as a sofa, leather jacket, or leather shoes are prone to molding. Whether you made a great find while antique shopping or collected your leather couches from storage and found an unpleasant surprise, cleaning mold off leather furniture doesn't have to be a chore.
Leather is known for giving everything a traditional aesthetic and is one of the most durable fabrics on the market. Mold appears as a thin, sometimes fuzzy covering and might look white, grey, or pink colored. We know how pricey a high-quality leather item like a leather couch can be.
However, they are regarded as an excellent investment because they are proven to last long. The key is keeping your furniture in good condition, including removing mold. Mildew and mold can grow easily on leather furniture. Explore how to remove mold from leather furniture without degrading the finish or shortening its lifespan.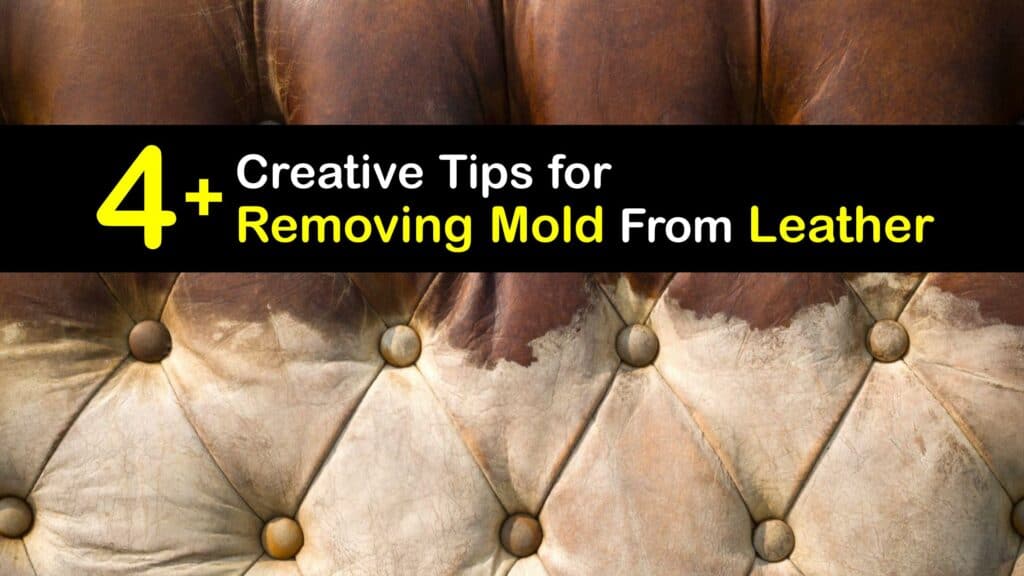 How to Handle Moldy Leather Furniture
Cleaning mold off leather furniture encourages longevity and ensures it looks smart and stylish. Don't let a lack of knowledge about eliminating mould from your furniture tempt you to throw it away.
Follow our simple instructions for how to clean mold off leather furniture with mild soap, rubbing alcohol, or distilled white vinegar. Wear personal protective equipment like gloves and a dust mask when working with mold.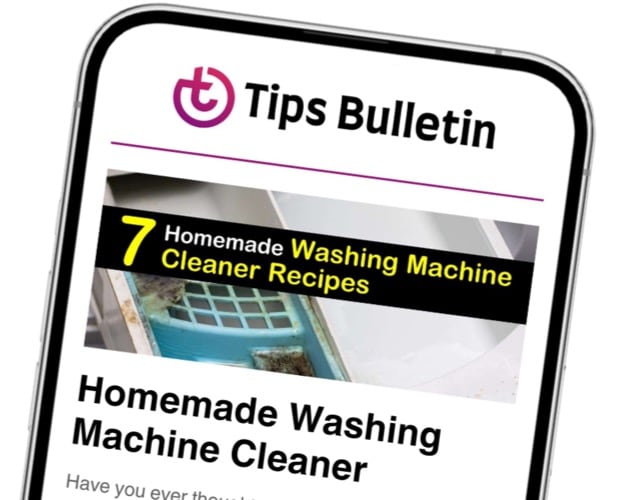 Finally, an email that Transforms Your Home.
Get the latest home and garden tips from our experts, delivered straight to your inbox.
Is Cleaning Mold off Furniture Possible?
Many leather goods are affected by mold. Mold often appears on leather after being stored or unused for some time. Even under the right conditions, unfinished leather may still grow mold spores. Store leather at room temperature in a place unlikely to become humid.
Fortunately, cleaning mold is an uncomplicated DIY project and requires no specialist equipment or treatments. Much like carpet cleaning, eliminating mold from leather involves finding the right tool for the job and the best leather cleaner. There's no need to throw out your leather sofa if it's moldy. Use proven hacks to erase the mold.
How to Restore Leather Furniture
A mild soap like dish soap or saddle soap makes it painless to wash the mildew stink from leather clothes or furniture. Add a drop of colorless liquid dish soap to a damp cloth or rub the fabric on the saddle soap bar to pick up some cleaner. Work the rag over the leather in small, continuous circles, lifting off the mold.
Pause regularly to switch to a clean part of the cloth to avoid spreading mold spores across the leather surface. Wear gloves and a dust mask to keep mold off your skin and out of your airway.
Once you clean off the mold, wipe the leather with a clean, damp cloth, and let it dry. Treat your clean leather furniture with a quality leather conditioner to rehydrate it and restore shine.
Removing Moldy Spots From Leather Furniture
Sanitize mold from leather furniture using rubbing alcohol. The solvent properties of the alcohol inhibit mildew and mold growth and leave your leather product clean and ready to be conditioned.
Spritz the cleaner over the leather material and lift the mold by wiping firmly with a soft cloth. Pay special attention to all of the folds and edges to ensure the mold and mildew are entirely removed. Alcohol is dehydrating, so applying a hydrating leather treatment to your furniture is vital once the mold is gone.
White Vinegar Will Get Rid of Mildew on Leather Furniture
Distilled white vinegar is an affordable ingredient to make a spray for disinfecting pink mold from leather furniture. The acetic acid in the vinegar kills mold on leather permanently, as well as faux leather, and unfinished leather upholstery. Craft this homemade white vinegar mold remover if you prefer leather cleaning naturally.
Shake the liquids until combined, spray over the moldy leather surface, and let the vinegar solution rest on the mold for ten minutes. Rub the leather gently with a soft cloth to loosen and clear away the mold tendrils. For particularly stubborn mold, spray on extra vinegar as you work.
Move methodically from one side of the furniture to the other. If your rag becomes saturated with mold, stop and switch to a new one. Wipe the entire piece down with a lightly damped cloth and leave it to air dry. Inspect the chair and spot-clean any remaining mold if necessary.
Commercial Treatments to Eradicate Mold Spores From Leather
If you aren't comfortable using a home remedy, a wide range of store-bought products is available to eliminate mold on leather. Head to your local hardware store and choose a mold remediation item suitable for use on leather furniture. Read the manufacturer's guidelines carefully and heed the safety precautions.
When using harsh chemicals, it's always wise to test them on a tiny hidden area first to ensure no harm to your pricey leather ottoman while eliminating the mold. Since many mold remediation products strip moisture and dull the grain, using a hydrating polish on your furniture is wise after the mold is eradicated.
Did this article assist you in learning how to remove mold from leather furniture? Prevent mold by storing your leather correctly, but if the worst happens, don't fret.
Mold is harmful to our health and the aesthetics of our furniture. Don't hire an upholstery cleaning company to erase a mold stain. Use our step-by-step instructions for cleaning leather to destroy the mold and ensure your sofa or loveseat looks incredible.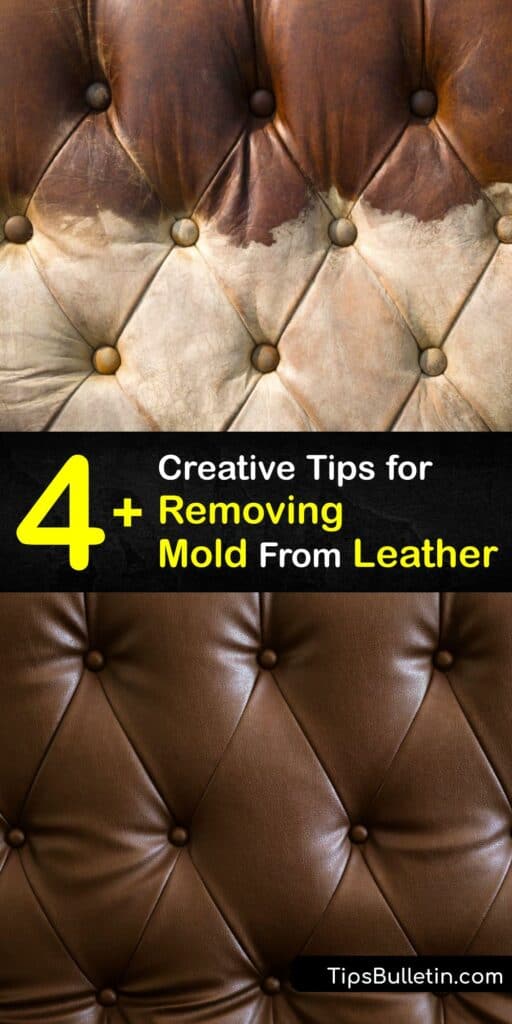 If you loved this explanatory article on how to clean mold off leather furniture, please share it with your friends and family who are cleaning mold off leather furniture on Pinterest and Facebook.