No one wants ruined suede footwear, and with a handful of household items, you can effectively clean mud off your suede shoes.
Here are the steps:
Rely on Dryness: First, make sure your suede shoes are completely dry before you start cleaning. The drier the shoes, the easier it is to clean them.
Brush Off Bulk Mud: Use a suede brush to gently remove as much of the dried mud as possible. Be gentle to avoid pushing the mud deeper into the suede.
Use White Vinegar: If the dry brushing method isn't effective, a damp cloth with a little bit of white vinegar can be used to blot the mud stain.
Employ Baby Wipes: Baby wipes are also a handy tool for cleaning mud off suede shoes. They're gentle and won't soak the material.
Restore the Nap with Suede Brush: Once the shoes are clean and dry, use the suede brush again to restore the nap of the suede for its signature soft feel.
Now let's dive into each step in detail:
Firstly, make sure your suede shoes are completely dry. Utilize a suede brush to start eliminating as much of the dried mud as possible. Applying too much pressure can only work the mud deeper into the suede, so gentle strokes are the way to go.
If the dry brushing isn't as effective, you can move on to the next step, which involves using white vinegar. By gently blotting the mud stain with a cloth dampened slightly with white vinegar, there's a good chance you'll be able to lift the stain.
Baby wipes offer a soft, non-abrasive way to deal with persistent stains. Just like with the vinegar method, gently blot at the stain, but don't forget to squeeze out the excess moisture from your baby wipe before you use it. After all, you want your shoes to stay as dry as possible during the cleaning process.
Finally, once you're confident that your shoes are mud-free, use your suede brush one last time. Brushing in the same direction as the nap of the suede can restore their original look and soft feel. That's how you can cheaply and effectively clean mud from your suede shoes. It's easy, quick, and saves you the cost of a professional cleaning.
Aside from being stylish, suede shoes are essential footwear when living in colder climates. The tradeoff for owning any suede item is that you get easily stained clothes and footwear in exchange for a velvety soft texture. If you wear these shoes often, they'll inevitably become dirty from the elements; learn how to clean mud off suede shoes to keep them looking new.
The soft texture on the outside of suede shoes is a favorite for many, but it isn't easy to clean. Suede, like leather, comes from animal hides manufactured into material for shoes, jackets, and bags. The key difference between suede and leather shoes is that suede comes with a softer, fuzzier feel than smooth leather.
The difficulty of cleaning suede comes from the delicate suede material. The suede becomes damaged or brittle without proper cleaning, losing its soft feel and appearance. Continue reading for tips on how to clean mud from suede and advice on how to clean mud off fabric shoes.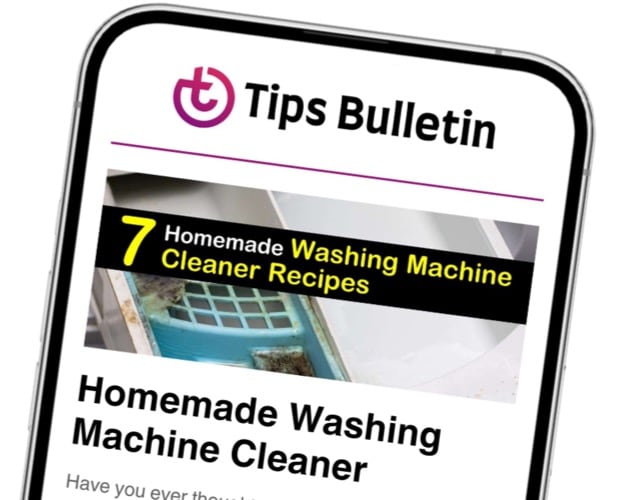 Finally, an email that Transforms Your Home.
Get the latest home and garden tips from our experts, delivered straight to your inbox.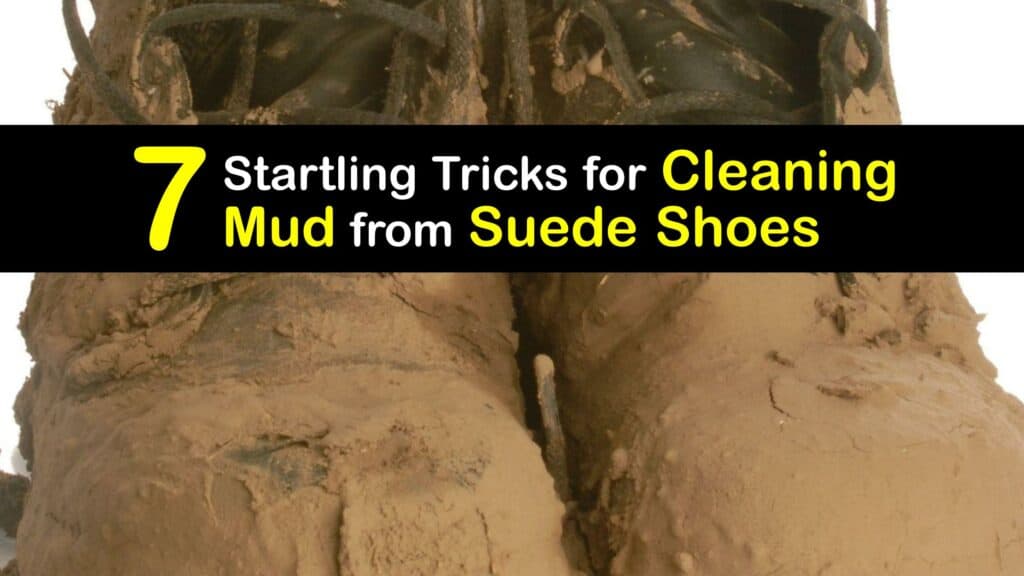 How to Clean Mud from Suede
Suede is a leather type that applies well to footwear, clothing, and purses. The soft and pliable material makes suede desirable; however, cleaning suede poses challenges. Although cleaning mud from suede may seem complicated, cleaning mud stains from your shoes is possible. Find a way to create your own suede cleaner with simple items that are already in your home.
Tips for Cleaning Suede Shoes
What makes suede challenging to clean is the nap and texture of the suede made from natural fibers. When suede shoes become stained, traditional cleaning methods aren't effective because they risk causing long-term damage to the suede fibers.
Any effort to clean suede has to start with completely dry shoes, whether you need to wash salt off suede boots or have a dirty stain. Trying to clean suede while it's damp results in working the stain or moisture deeper into the shoe's material, making it harder or impossible to remove.
Aggressively drying suede shoes with a blow dryer or leaving them in direct sunlight results in the suede drying out. Once the material dries, the nap hardens and loses its signature soft feel.
Using Rubbing Alcohol to Clean White Suede Shoes
Although removing brown mud stains from suede sneakers may seem challenging, it is possible with the right tools. It's also true when you need to remove tar and asphalt stains from your boots and shoes. Rubbing alcohol makes an excellent suede cleaner because it does not cause discoloration and is gentle enough to help lift stains without damaging the nap.
Use a suede brush to remove loose dirt on your shoes before dampening a cloth with rubbing alcohol. Gently blot the cloth against the mud stains to help lift them from the suede. Once the shoe dries, if tougher stains remain, use a pencil eraser to rub away any dry stains gently.
Note: Rubbing alcohol is perfect for removing ink stains from suede.
How to Clean Mud Off Suede Shoes
If you step in mud, brush off as much of the mud as possible with your hand or a paper towel to make cleaning your shoes easier. Avoid applying pressure while removing the bulk of the mud to prevent pushing mud deeper into the suede.
Leave the rest of the mud to dry before using a suede brush to rub the dried mud from your shoes. With the suede cleaning brush, work the suede in one direction until most of the mud is gone. If the mud spot is small enough, it will come off with a thorough brushing.
Use this same technique to take care of mud stains on jeans or another piece of clothing. An old toothbrush is ideal for this purpose.
Cleaning Suede with Vinegar
If brushing a mud stain out of your suede boots isn't effective, white vinegar is gentle enough to clean stubborn stains from natural suede. Vinegar is ideal for cleaning suede because the acidic properties of white vinegar break down dirt and salt stains, making it easy to clean without damaging your shoes.
Vinegar is also helpful when you deep clean suede sneakers and shoes or are looking for methods on how to get mud off fabric shoes without ruining the color.
Wet a cloth with vinegar and gently blot the mud stain on your boots. Do not press hard to avoid soaking the material. Once the stain is clean, allow the vinegar spot to dry before restoring the nap with a suede brush.
How to Clean Suede with Baby Wipes
Baby wipes are something of a universal cleaner. The wipes are gentle enough to clean infants, and the wipes are ideal for spot cleaning small areas of suede items like your suede jacket or shoes.
Because suede does not handle excess liquid well, squeeze baby wipes to wring out as much moisture as possible. Using your finger inside the wipe, gently blot at the stained area to remove the stain. Use a clean towel to help dry the suede before brushing out the nap using a suede brush.
Removing Mud from Faux Suede
Faux suede items use manufactured material; however, faux suede items are just as susceptible to stains as genuine suede. To extend the life of your faux suede shoes, promptly clean them after they become stained.
If you don't have a suede brush, use a nail brush to remove dried mud or loose dirt on your shoes. It's the easiest way to get dirt out of suede without harming the material. A suede eraser cleans scuffs and stains from your footwear.
If stains remain on your shoes, fill a small bowl with cold water and add several drops of liquid dish soap. Use an old toothbrush to work the soapy water into the stain. Dry your shoes using a cloth before brushing out the texture of the suede shoes with the nail brush.
Protect Real Suede Shoes from Mud Stains
Many shoes come treated with a protectant that shields shoes from stains and scuffs. Even with an initial layer of protection against dirt, applying another suede protector spray safeguards your shoes from dirt as you regularly wear them.
Follow the application instructions to treat suede shoes and allow the spray to air dry completely before wearing your shoes outside. Even with a protectant, the best way to protect your shoes is to save wearing your shoes for days with dry weather to avoid accidental mud stains.
How to Clean Mud Off Fabric Shoes
The material used to make your shoes determines how to wash muddy tennis shoes. Fabric shoes contain fibers or mesh material that stains easily cling to. Tough stains seep into the individual fibers, making it hard to bring them back to their original condition without a thorough cleaning.
Hydrogen peroxide is useful as a disinfectant and cleaner thanks to its ability to break down stains and build up. A homemade cleaner with hydrogen peroxide easily cleans stains and makes your shoes look new.
Use a brush to clean off any dried mud from your shoes before mixing detergent and peroxide in a spray bottle. When you use this DIY shoe cleaning mixture, apply a generous amount of this spray to the stained area of your shoes before leaving it to soak into the stain for five minutes.
Scrub the stain with an old toothbrush before using a damp cloth to remove the cleaning mixture and residue.
How to Get Mud Out of Canvas Shoes
The canvas top of tennis shoes easily catches dirt and mud, but the material is easy to clean. The top layer of tennis shoes made with canvas creates a stronger, more durable shoe than footwear made with fabric alone. When looking for tips on how to get mud out of canvas shoes, use baking soda and water to create a cleaning solution for removing tough stains.
Mix baking soda and water to form a paste. Apply the paste to your stained shoes using an old toothbrush and work the paste into the stain. Leave the paste to dry on your shoe before wiping it with a clean cloth and allowing your shoes to dry.
Learning how to get mud out of canvas shoes doesn't require as much care and attention as cleaning suede shoes. Follow our suggestions on how to clean suede footwear to avoid tossing out suede shoes from improper cleaning or stains that seem impossible to remove.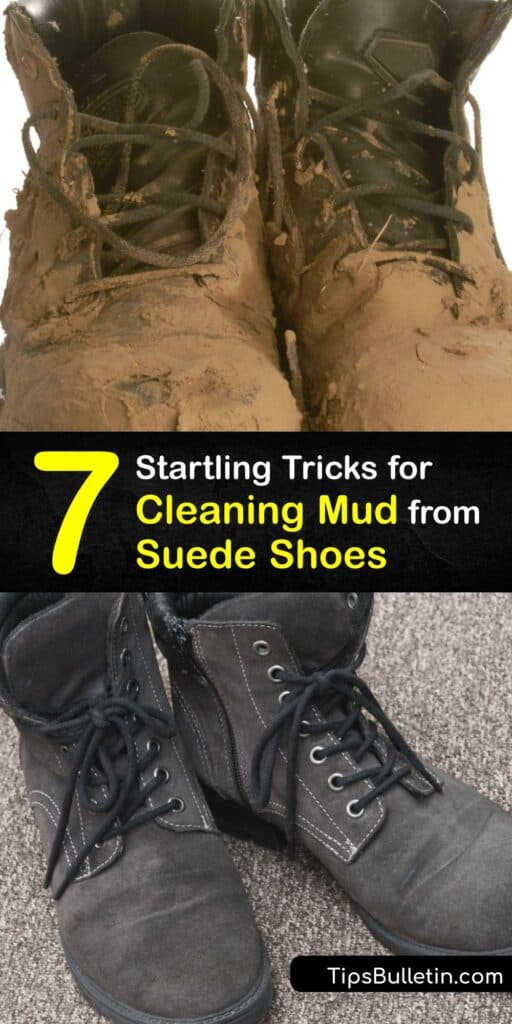 If our tips on how to clean mud off suede shoes helped you, please share our tips and advice on how to clean mud off fabric shoes with friends on Facebook and Pinterest.