Anyone with sliding shower or patio doors benefits from knowing how to clean sliding glass door tracks. Have you been pulling on your sliding glass door more forcefully lately? If so, there's a good possibility it's time to undertake some sliding glass door track cleaning. The door track becomes clogged with debris over time, including leaves, mud, sand, and other foreign substances.
A thorough deep clean removes a lot of the grime that can lead to problems. A filthy slider track may develop into a costly issue when neglected. If damage occurs, you might have to replace the door entirely, along with the frame. Fortunately, there are several ways to prevent these inconveniences.
Regular routine cleaning prevents the problems from reappearing. The best part is no pricey equipment or chemicals are required to clean a sliding glass door track. Explore techniques for cleaning sliding glass door tracks using standard household products and extend the lifespan of your doors.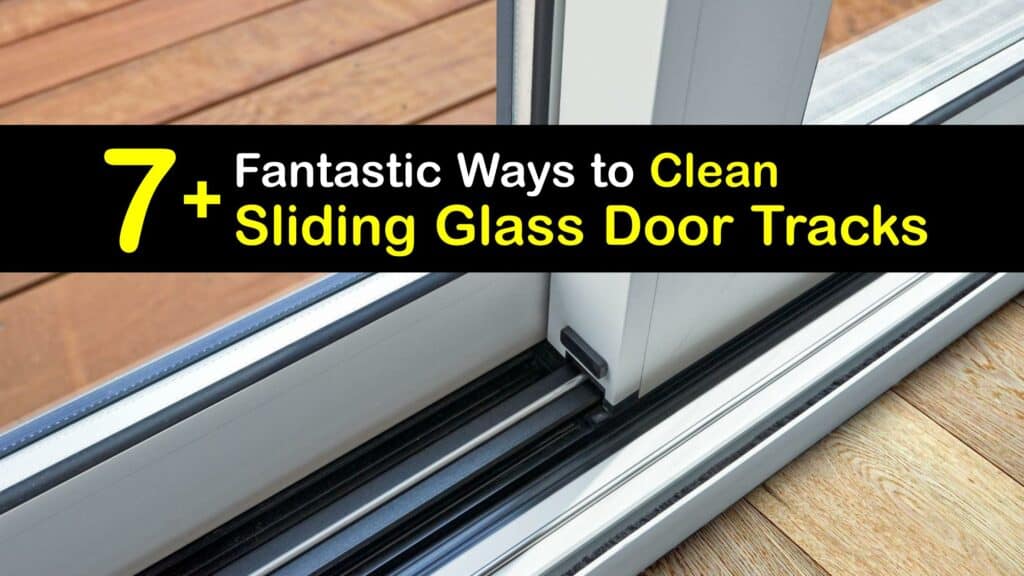 Simplify the Process Of Cleaning Door Tracks
Your sliding patio door shouldn't create a tug-of-war situation when you open it. Sliding doors get stuck for various reasons, but one of the most frequent causes is a dirty or clogged track. However, a sticky door track does not indicate the door has to be repaired or replaced.
After you clean a sliding glass door track, everything functions normally again. Cleaning is beneficial if your door is sticking, the track has visible debris, or it's time for yearly upkeep. Explore ideas for how to clean sliding glass door tracks with products like Murphy Soap, white vinegar, and your vacuum.
The Importance of Keeping Your Door Track Clean
The sliding track is one of the sliding door's most essential components. Whether a shower door or a glass patio door, its functionality depends heavily on the track and the door's ability to slide to open and close. With time, dirt, hair, and other debris block the track.
Maintaining clean tracks is crucial. The sliding doors may not glide smoothly if the track is not routinely cleaned. In extreme situations, it even results in the door sticking in one position. You can follow our tips to fix corroded aluminum door frames if any rust appears on the tracks. Removing the corrosion early is key in maintaining the life span of aluminum.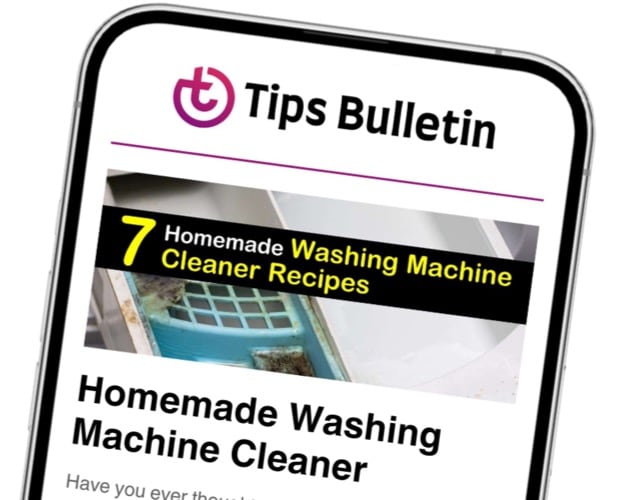 Finally, an email that Transforms Your Home.
Get the latest home and garden tips from our experts, delivered straight to your inbox.
This maintenance will also be beneficial for other places in your house as well, like on metal window frames. Discover helpful ways to remove oxidation from aluminum window frames and maintain the metal all around your home.
Regular track cleaning keeps your sliding door operating properly for many years and helps extend its lifespan. Similarly, not frequently cleaning the sill might result in water damage.
The sill deteriorates if water seeps into its gaps and crevices. Sometimes the water damage is so bad the door breaks. Clean your sill when you clean your window tracks to keep the entire door system in good shape.
Parts of the Sliding Door
Knowing a sliding door's components is crucial to maintaining the tracks and sills. A sliding glass door is a large pane of framed glass. It glides back and forth along a track, so the door opens and closes. Though they vary in style, every sliding glass door has the same parts.
The framework supporting and surrounding the door is called the frame. The flat piece of plastic or metal at the bottom of the door is the sill. The door slides along a metal rail called a track, while the door itself is the glass panel.
Typically, the glass door is constructed with tempered glass. This strengthened safety glass shatters into tiny fragments instead of huge shards to prevent injury.
Steps for a Spotless Door Track
Examine the track's cleanliness if it has been a while since you cleaned your patio door track. For a small amount of dust and grime, washing with dish soap and water usually suffices. Use something more heavy-duty, such as white vinegar, for thorough cleanings.
Visible dirt or debris indicates the door track requires attention. Sweep away the loose dirt with a wire brush to better inspect the area. Fully open the door to one side and check the track for dents, missing screws, or uneven wheels. Close the doors and look for issues on the opposite side of the track.
Take note if you've recently experienced sliding door leakage or lock problems. These issues indicate the need to give your door tracks a deeper clean or contact a door expert in your area.
Using a Vacuum for Spotless Door Tracks
Most vacuum cleaners come with handy nozzles and brush tips to make your machine convenient for cleaning more than the floor. Save time and cut labor by putting your vacuum cleaner to work on the track for your sliding glass doors.
Use your standard vacuum's thin attachment or the portable vacuum. Suck up any loose material in the region surrounding the stationary side of your glass door and the open piece of the track.
Because dirt, gravel, and stones can quickly accumulate outside, vacuum both sides of the sliding door. Vacuuming the track is a practical approach to remove the larger loose particles and prepare for cleaning with your preferred solution.
How to Use Soapy Water for Door Tracks
Blend a mild detergent such as Murphy Soap with water to create a cleaning liquid for your door tracks and sills. Murphy Soap tackles caked-on mud and oily lubricant buildup without degrading the plastic, wood, or metal of your door frames.
With a sponge dampened in water and dish soap, clean the interior and exterior of your track. Consider scoring your sponge's interior with scissors to help it fit properly over ridges and confined spaces. Do not forget to wipe around the stationary side of the track.
Before applying extra cleaning solution or using silicone lubricant, let the area completely dry. Determining whether you require a deeper cleaning at this time is also wise. While drying, check the door track to see if there are stains or areas of grime you missed.
White Vinegar: A Secret to Spotless Door Tracks
White vinegar removes stubborn dirt and grime, making it an intelligent choice for cleaning a door track and sill. Make a spray cleaner for the shower and the door tracks with this easy vinegar recipe. The acetic acid in distilled white vinegar destroys filth and kills germs, leaving your door track completely clean.
Spritz a thin spray on the track, waiting approximately a minute. You'll notice some white fizzing activity at the spot where you sprayed. These bubbles dislodge tenacious dirt hiding in the track and beneath the door. Use your cloth or a toothbrush to reach the tiny, filthy areas that the vinegar reveals.
Clean the door's base and the locking and closing mechanisms with the small toothbrush bristles. Take your time with this process because it's simple to overlook a few places. Scrub well, and repeat the steps in stubbornly stained areas.
Reach Into Cracks and Around Rollers With a Cotton Swab
Many cracks and crevices make cleaning sliding patio doors a challenge. While a soft cloth or sponge is sufficient for cleaning large stretches quickly, it does not help reach into small spaces to ensure a complete clean. The tiniest amount of dirt or debris impacts door function.
Grab a cotton swab from the bathroom to get into tight corners and ensure no troublesome debris is left behind. Dip the swab in cleaning solution and detail between the rides in the track, around the rollers, and in lock crevices.
Regular Cleaning Keeps the Door Frame Functional
The sliding door track and sill are kept in optimal working order with routine maintenance at least once every month. However, it's wise to perform deep cleaning whenever your sliding glass door track is unclean. Deep clean at least once annually to keep doors in good shape.
Clean sliding door tracks function efficiently compared to dirty ones and reduce the likelihood of needing costly sliding door repair. Spray your track with a petroleum-based lubricant as part of your yearly routine to ensure the doors open smoothly.
Cleaning sliding glass door tracks is one of those tasks that's frequently put off. It's prudent to plan yearly maintenance and be prepared to spot clean or do a deep clean whenever your doors require it.
Creating a set time helps avoid forgetting and wearing out the mechanism by rubbing doors down a dirty track. Choose a technique based on the supplies at your house and clean your door track to keep your sliding doors looking great and functioning correctly.
If you loved this illuminating article on how to clean sliding glass door tracks, please share this knowledge with your friends and family who want to clean a sliding glass door track on Pinterest and Facebook.