I've got some effortless and budget-friendly methods for cleaning slippers.
Here's how I keep my slippers sparkling clean:
I use baby wipes to gently remove surface dirt.
I create a soapy mixture with mild detergent to hand-wash fabric slippers.
I sprinkle cornstarch on grease stains to absorb the oil.
I apply baking soda inside to deodorize without water.
I spot-clean with a vinegar solution for tough, isolated stains.
To tackle dirt and stains on slippers effectively, I grab a couple of baby wipes to quickly and gently clean the surface; they're incredibly soft, so they won't damage the material. For fabric slippers, I make a mild soap mixture to hand wash them, which I find is gentle on the fabric and ensures they maintain their shape.
If I'm dealing with a grease spot, I find that a generous sprinkle of cornstarch absorbs the grease beautifully after sitting for a few hours. Baking soda is my go-to for eliminating odors from the inside—I just pour it in, let it sit, and then vacuum it out. Lastly, for those persistent stains, I swear by a homemade vinegar and soap solution—just a quick scrub and the stains lift right off, leaving my slippers looking and smelling fresh.
Slippers are the ultimate way to stay comfortable while keeping your feet warm in the house. If you wear your slippers often or run outside in them, they'll get dirty. Knowing how to clean slippers is crucial for extending the life of your favorite slippers without damaging them.
Manufacturers make slippers from various materials, including leather, wool, suede, and fleece. Some slippers use plastic or rubber in their construction for use around water.
Depending on the level of wear your slippers get, proper cleaning is essential to keeping them soft, clean, and free of odors to make wearing your slippers as enjoyable as possible.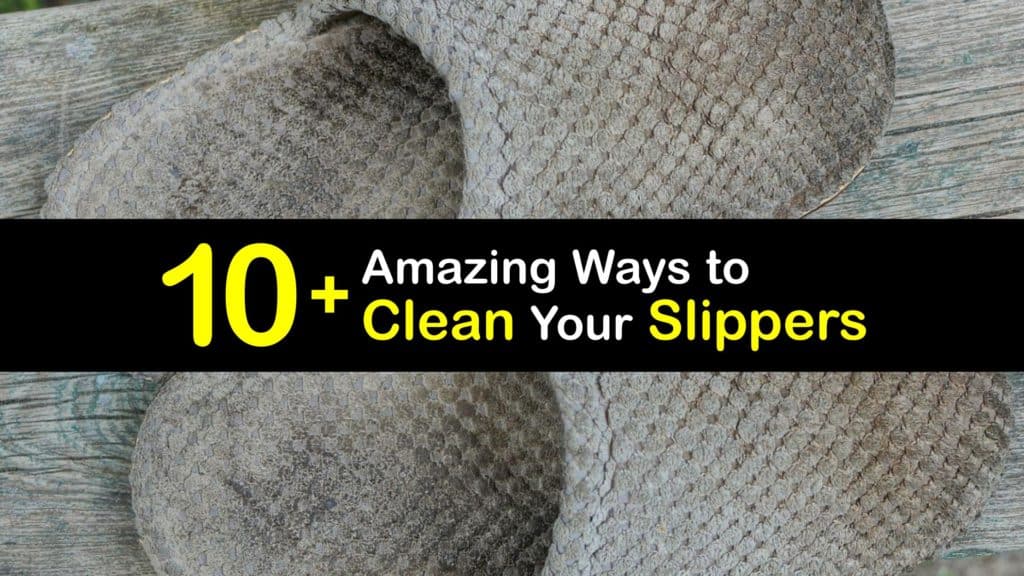 What to Use When Cleaning Slippers
The type of material on your slippers determines how often you should clean your slippers and what methods for cleaning work best to avoid damaging the fabric of your footwear. Our article covers tips on how to clean inside slippers and how to care for them to keep them clean and odor-free.
Because slipper material mimics fabric similar to clothes or other types of footwear, everyday household cleaning items work well at removing dirt and stains from slippers.
While it may seem simple to toss your slippers in with the laundry, many slippers have specific care instructions to prevent their materials from being damaged through improper cleaning practices.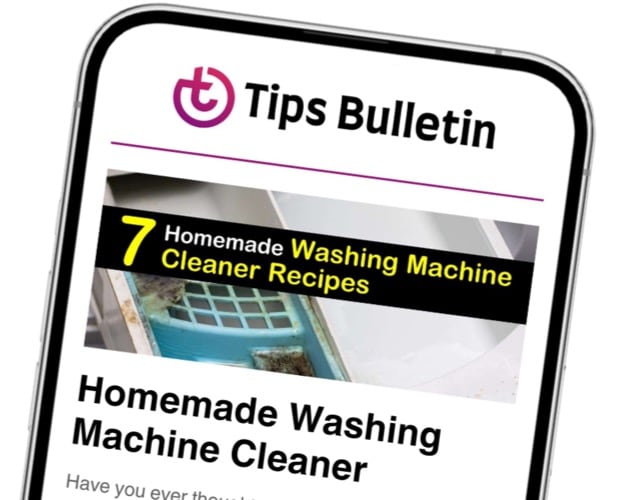 Finally, an email that Transforms Your Home.
Get the latest home and garden tips from our experts, delivered straight to your inbox.
While you can stretch suede slippers if they are too tight, most of the time, you want to keep them the same size. Try to avoid cleaning and drying strategies that may lead to shrinkage.
Clean Loose Soil with Wipes
Use baby wipes to spot clean your slippers, or if you need to clean away a small spot of dirt, baby wipes are gentle enough to clean regular shoes and even more complicated materials on leather slippers.
Baby wipes also work well when cleaning loose or excess dirt or cleaning the rubber bottoms of your slippers. If you are cleaning leather or you clean suede, squeeze as much moisture from the wipe before applying it to your shoe.
Cleaning Leather Slippers with Soap
Once you remove excess dirt from the slipper, combine a mild soap like Castile soap with warm water according to package instructions. Wet a soft cloth in this mixture and wring out extra moisture before applying it to your slippers.
Wipe down the exterior of your slipper to clean smelly Ugg slippers or other types and any interior portions that are leather. If the inside of your slipper is a fur material or shearling, clean this part separately. After cleaning the exterior, use a dry towel to buff out your shoes before applying a leather conditioner to keep the leather from drying out.
Hand Washing Cloth Slippers
To wash cotton slippers or ones made from terry cloth by hand, fill your sink with warm water and add a mild detergent. Place your slippers in the soapy water and allow them to soak for 30 minutes.
While soaking, use your fingers to rub any dirt stains to ensure they lift from the fabric. Use an old toothbrush on stubborn stains to clean them thoroughly.
Drain the sink and squeeze out water from your slippers. Place them on a towel and roll them inside the towel to help with drying. Leave your slippers to air dry and stuff them with newspaper to absorb moisture inside the slipper while helping it retain its original shape.
Cleaning Grease Stains from Slippers
If you spill grease on your slippers or bump into something and notice a grease stain, it's essential to clean it as soon as possible. Because grease is a semi-solid lubricant, applying a thickening powder helps absorb the grease and makes getting the stain out of your shoes easier.
Once you notice a grease stain, a simple natural shoe cleaning solution is to sprinkle cornstarch on it and allow it to sit. Leave the cornstarch on your shoes for a few hours before brushing away.
Add more cornstarch if there is grease left behind and repeat until the stain is absorbed. If you are cleaning oil off suede shoes, use a suede brush between applications to brush out the nap.
Deodorizing Slippers with a Shearling Interior
It is common to find suede slippers with a shearling interior. This material is skin from a sheep and processed with the wool attached.
For smelly slippers, apply a thick layer of baking soda to the inside. Use a suede brush to work the baking soda into the lining of your slipper before letting it sit for a few hours. Use a vacuum to get the baking soda out of your slipper.
How to Clean Slippers with a Shearling Interior
If the lining of your slippers becomes soiled from regular usage, create a safe cleanser with water and a gentle detergent. It's easy to clean UggⓇ slippers at home if you have the right materials.
Mix a gentle detergent with warm water to create a soapy mixture. Dampen one cloth and wring out as much extra moisture as possible before gently scrubbing the inside of your slippers or for the way to wash Uggs® slippers. Rinse your cloth regularly as you remove any visible dirt.
Rinse your cloth in clean water and wipe down the inside of your slippers to remove any lingering soap residue. Leave your slippers out to dry and work the interior fur with your fingers to make it fluffy again.
How to Clean Slippers with Fur Inside
Knowing how to clean fuzzy slippers properly is essential if you want them to remain as soft and fuzzy as the day you got them. This lining is typically made from sheepskin, making them soft and comfy.
Understanding how to clean slippers with fur is crucial because while the sheepskin lining is durable, sheepskin slippers are not suitable for machine washing.
To clean slippers with fur inside, fill your sink or a bucket with cool water and add a teaspoon of wool soap. Wipe your slippers with a cloth to remove stains. Once the inside fur and the outer material are clean, rinse your slippers and set them aside to dry.
Keep your slippers out of sunlight and avoid using mechanical heaters to dry them faster. Allow the slippers to air dry, and use your fingers to fluff the interior as it dries.
Hand Washing Wool Slippers
Wool is a wonderfully unique material because its chemical properties allow it to self-clean and wick away moisture. Because moisture trapped in fabric causes odors, wool slippers do not often have this problem.
The properties of wool also make it breathable, allowing your feet to stay warm and comfortable even if your slippers get slightly wet.
Still, wool slippers are not immune from collecting dirt and must be washed. Handwashing wool slippers is best because wool is more delicate than other materials.
Brush any lingering dirt from your slippers and fill your sink with warm water and wool soap. If you do not have wool soap, mild dish soap or hand soap works as an alternative. Wet your cloth in soapy water and use it to clean the surface of your slippers using a dabbing motion.
While cleaning, do not submerge your wool slippers in the water, making drying more difficult. Absorb any remaining moisture in your slippers with a dry cloth to allow them to dry faster.
Note: This cleaning technique works well for slippers with faux fur interiors.
Use Vinegar on Polyester Slippers
Although polyester can handle washing machines, if you want to avoid damaging the rubber soles of your shoes, you can clean Uggs® with vinegar. A mixture of soap and vinegar allows you to clean specific stains, like when you need to remove cat pee stains from slippers, without washing your entire slipper.
Combine vinegar, water, and dish soap in equal parts in a bowl. Use your cloth to wet the stain with the cleaning solution before scrubbing with an old toothbrush. Once the stain is gone, rinse your slipper or wipe the area clean with a fresh damp cloth.
Cleaning the Outsoles of Your Slippers
Unlike the rest of your slipper material, the bottoms are often plastic or rubber. This material is more durable than the fabric of your footwear and is easy to clean with more aggressive methods.
A Magic Eraser is an excellent choice to clean the outsoles of your slippers. Magic Erasers use melamine foam to scrub away dirt and scuffs from most surfaces. Wet the Magic Eraser and scrub the outsole of your slipper to remove scuff stains.
Cleaning Fabric Slippers in the Washer
If there is excess dirt or mud on your slippers, clean them before placing them in the washer to avoid unnecessary dirt or grime in the wash. Before cleaning slippers in the washing machine, pre-treat tough stains or the insides of your slippers.
If your slippers come with a removable insole, take this out before washing your slippers. Apply laundry detergent to the stain for 15 minutes before placing the slippers into the laundry with items like towels to prevent any banging of the slippers against the washer drum.
How to Keep Your Slippers Clean
Although washing slippers is a reasonably simple task, the less dirty your house slippers get, the better. To avoid dirt and reduce the time spent cleaning your slippers instead of wearing them, limit the amount of time spent wearing your slippers. If possible, rotate between a few pairs to wear them all evenly.
Not wearing your slippers outside is another excellent way to keep your slippers clean. Dirt and mud easily stick to your shoes, and if the fabric of your slippers is susceptible to staining, you're only increasing the chance that they'll get dirty by wearing them outside.
Avoiding Dirt Inside Your Slippers
It might surprise you how quickly the insides of your slippers become dirty. Even with regular feet washing, fur insoles become tamped down and dingy after a few times on your feet. Our feet sweat, and dirt we pick up from around our house gets stuffed inside the slippers.
To minimize this, put on fresh socks after taking off your shoes and before putting your slippers on. Swapping socks prevents dirt from your shoes from getting inside your slippers and helps prevent sweat from developing an odor.
Just because your slippers don't leave the house doesn't mean you should settle for them being a little dingy. Follow one of our cleaning methods to bring back the quality of your slipper to the day you purchased them.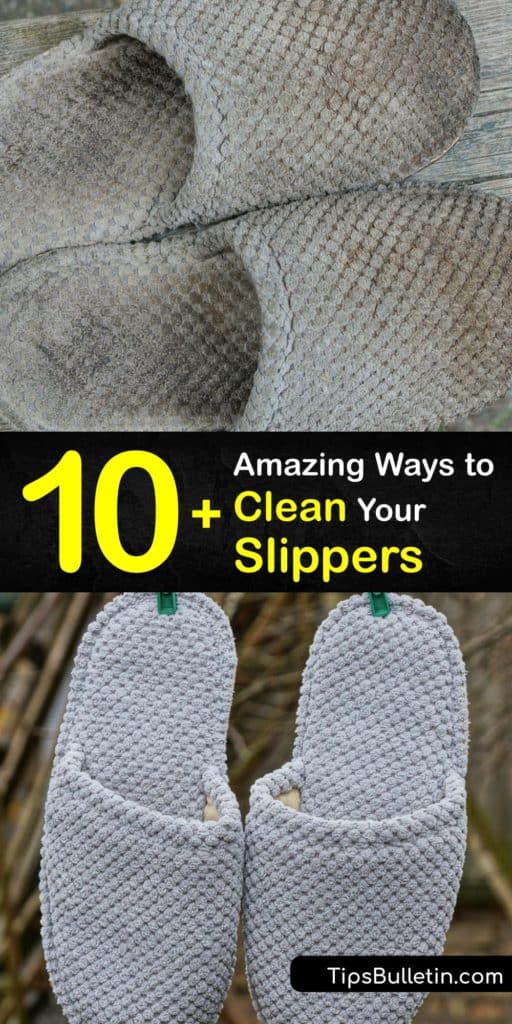 If our guide on how to clean slippers helped you, please share our tips on how to clean slippers with fur on Facebook and Pinterest with your fellow slipper lovers.