Cleaning suede boots at home is a breeze!
I brush off loose dirt with a suede brush to keep my boots looking pristine.
I use vinegar to tackle tough stains by dabbing it on with a cloth and brushing afterward.
I apply baking soda to any oil stains, let it sit, and then brush away—it's incredibly effective and inexpensive.
For fresh stains, I blot with paper towels and a damp cloth, then dry it out and brush.
To prevent dirt buildup, I treat my boots with a suede protector spray after cleaning.
Here's how I keep my suede boots in great condition:
First, I gently use a suede brush to remove any loose dirt or scuffs. It's vital to brush gently so as not to damage the nap. If I come across a tougher stain, such as mud or food, white vinegar is my go-to remedy. I dab a little onto a clean cloth and press it against the stain, then allow it to dry before brushing it clean. It's amazing how the vinegar lifts the stain without harming the suede.
For oil stains, I rely on the absorbent power of baking soda. I just sprinkle some on the stain, wait for around fifteen minutes, and then use a soft brush to remove the dried baking soda along with the lifted oil. This method is as simple as it's brilliant, using common household items.
Sometimes, I might encounter a fresh stain. In such cases, I quickly grab some paper towels to absorb as much of the spill as possible. I then use a damp cloth to pat any remaining residue and let it air dry. Afterward, a quick brush restores the nap and texture.
Lastly, to keep my boots looking great, I regularly apply a suede protector. It's a fast and easy step that gives great peace of mind because it shields my boots from future stains and dirt.
There is nothing more stylish than a new pair of natural suede boots, and like leather, suede lasts a long time if you take care of the material properly. Unfortunately, there are times when suede shoes get stains and require cleaning. Find out how to clean suede boots using a variety of everyday items from around your home.
Suede footwear is very durable and stands the test of time, whether they are suede sneakers or suede boots. However, it's necessary to use the right cleaners and methods when cleaning a suede jacket or a suede shoe to ensure the suede item gets clean without damage.
Your shoes and boots contend with a lot in their life and suffer from an array of everyday stains, from loose dirt and road salt to spilled food. While cleaning suede to remove dirt and tough stains may seem daunting because of the natural material, there are safe ways to restore suede boots and give them a new look.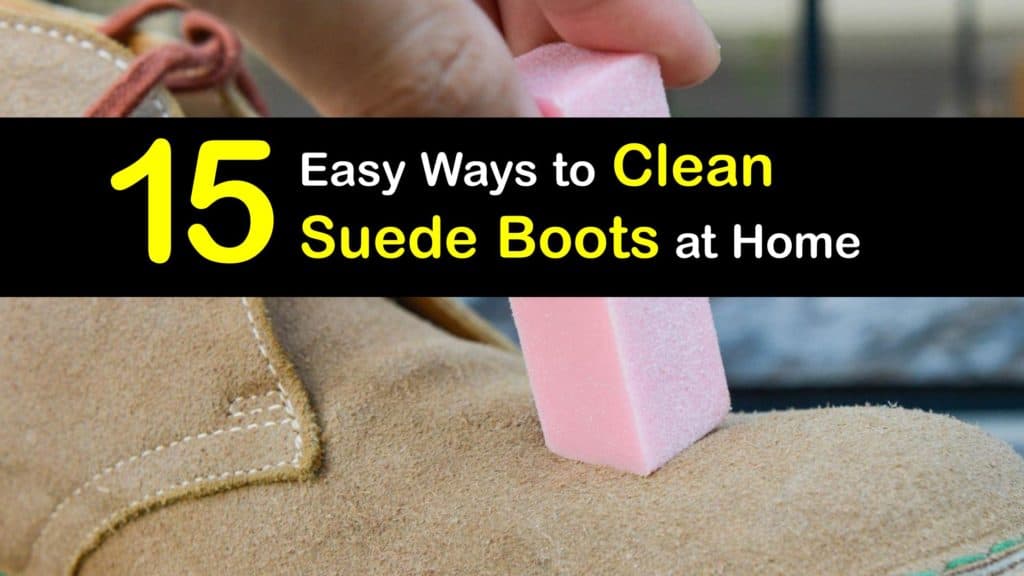 Simple Ways to Clean Suede Boots
We all have a favorite pair of boots in the closet, and those made of leather and suede require special care to keep their beautiful appearance.
Learn how to maintain your boots and deep clean your suede shoes at home to ensure they stand the test of time.
Why are Suede Boots Challenging to Clean?
Suede is a supple, natural material made from the underside of animal skin. It is a type of leather with the same tough and rigid quality that is also soft and smooth.
Unfortunately, while its durability makes it seem easy to clean, suede gets dirtier faster than many other fabrics.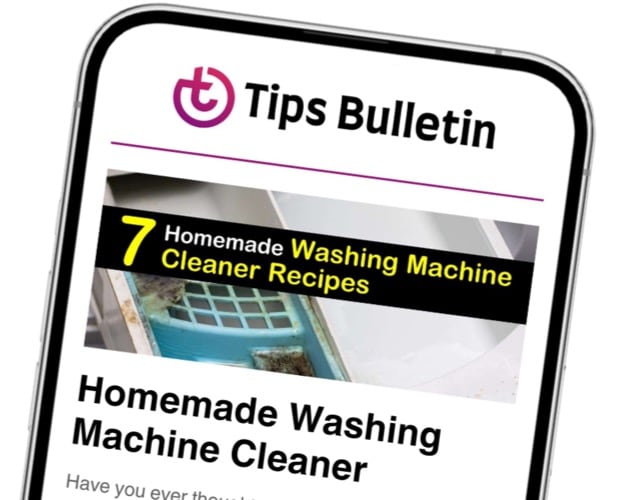 Finally, an email that Transforms Your Home.
Get the latest home and garden tips from our experts, delivered straight to your inbox.
Suede
Unlike leather and Nubuck that have a smooth finish, suede has a nap of tiny hairs that are often difficult to clean without causing damage. These hairs collect loose dirt and are easily stained by just about anything, even plain water.
Simple water droplets make the material less supple and leave dark patches on the surface. Using the correct cleaners is essential when performing shoe care.
The Best Way to Clean Suede Boots at Home
The best way to clean suede boots at home is with a suede brush. This cleaning tool has soft metal bristles and is ideal for removing everyday loose dirt without disturbing the nappy texture.
First, stuff the boots with newspaper to help keep the shape while working. Gently brush the suede surface with a suede brush to remove dried dirt and scuff marks.
Try to brush in the same direction unless you encounter a stubborn stain. Use a back and forth motion to loosen the dirt and then brush with the grain in the same direction after the stain is gone.
How to Clean Suede Boots at Home with White Vinegar
Vinegar has many uses, including pickling, sanitizing, and cleaning. It's also great for cleaning suede shoes to remove tougher stains and clean mold off them. Here is how to clean suede boots at home with white vinegar.
Pour a small bit of vinegar onto a clean cloth and apply it to the stain. Allow the boot to dry and use a suede brush to brush the affected area in one direction. Check to ensure the spot is gone and repeat the steps if necessary. This is usually the best way to wash white suede sneakers that have just a few blemishes.
How to Clean Suede Boots with a Suede Eraser
Stains and scuffs happen no matter how carefully you maintain your leather shoes or suede boots. Luckily, there are a couple of useful tools that work wonders to eliminate these stains from your suede footwear.
Use a suede eraser for spot cleaning dry stains and rub it on the stain with moderate to firm pressure. To remove scuff marks, rub a pencil eraser over the scuff with a vigorous back and forth motion.
Once the spot is gone, brush the boot in one direction with a suede brush to give the material a finished look.
Using Baking Soda to Clean Suede Boots
The best way to clean suede boots at home to remove an oil stain is with baking soda. This natural powder safely absorbs the oil from the nap, making it easy to wipe away without spreading the stain.
Position the boot with the stain facing upward and sprinkle some baking soda over the affected area. Let it sit for fifteen minutes as it absorbs the dirt, and gently brush the powder and stain away with the toothbrush.
Baking soda is also one of the ideal home remedies for smelly boots. Sprinkle some inside the boots and let them sit overnight. Dump out the baking soda and you have fresh boots with no unpleasant odor.
Cleaning Suede Boots with a Commercial Suede Cleaner
If you're lacking the patience to use a home remedy to clean your leather boots or suede shoes, there are a variety of suede cleaners on the market to use instead.
Here is how to clean suede boots at home with a commercial suede cleaning product.
Since all products vary, read the directions for your particular suede shampoo or suede and leather cleaner. Some products come as an aerosol spray, while others are in liquid or shampoo form.
Apply the cleaner as recommended and clean the affected areas of your boots with a cloth or the included suede eraser. Finish by using a suede brush to brush the nap in one direction.
Can You Use Soapy Water to Clean Suede Boots?
When we discover a stain on our favorite pair of shoes or boots, the first thing we think of is soapy water. However, suede is susceptible to water stains. Is it safe to use soap and water to clean suede materials?
To make a suede cleaning solution, pour warm water into a container or bowl and add a small squirt of dish soap. To wash suede boots, blot a small amount of soapy water on the stain with a cloth or cotton ball, making sure not to spread the water onto other areas.
Dab at the spot until the stain is gone, and repeat the steps with clean water. Use paper towels to blot up excess moisture. The best way to dry shoes is to air dry them. Then, brush it with a suede brush to fluff up the nap.
Ways to Remove a Salt Stain on Suede Boots
If you reside in a northern region where your winters are cold and snowy, there is an excellent chance that your roads are also salty.
Road salt is a common problem when it comes to suede staining, and it's vital to use the right cleaners for salt stain removal.
For the way to get stains out of suede that are salty, mix equal amounts water and household vinegar in a container or bowl and get a cotton ball damp but not soaking. Dab the cotton on the salt stains of your boots when removing salt from suede boots and shoes.
If working in large sections, insert a wad of newspaper into the boot to keep its shape and use a clean cloth instead of cotton. Allow the suede to dry and brush the nap with a toothbrush, nail brush, or suede brush.
How to Get a Water Stain Off Suede Boots
Getting water stains on your suede boots is inevitable, whether the spot is from rainfall, puddles, or spilled water. Ironically, water is the main ingredient for removing a water stain as long as you use the proper drying method.
Dampen a cloth with water and rub it on the water stain of your boot but avoid using too much water. Dry the area with a towel. Let the boot air dry and brush the nap back in place with a suede brush.
Brushing works well to get scuffs out of boots. Brush the area gently to restore the nap.
Treating Fresh Stains on Suede Boots
While not all stains are noticeable until they are set, some are fresh, and these are the easiest to remove. Here is how to clean a new stain on your suede boots using paper towel, water, and a toothbrush.
To clean Ugg boots at home without cleaner, use paper towels to absorb and remove as much of the wet stain as possible. Be careful not to spread the stain as you work and use fresh paper towels as needed.
Dampen a soft cloth with water and use it to blot up any remaining stain. Let your boot or shoe air dry and use a soft brush to brush the nap back in one direction.
What to Do if Suede Boots Get Wet
You slip on your new suede boots and accidentally step into a rain puddle. Before you panic with the thought that your stylish pair of boots is ruined, here are a few simple steps to ensure they do not suffer from unsightly water stains.
Use a towel or large cloth to blot up as much water as possible. Brush the nap back and forth gently with a soft brush, and move a hairdryer over the boot using the lowest heat setting.
Continue to brush and heat the suede with continuous movement until the boot is dry, and then brush the nap in one direction.
Stretching Out Suede Boots after They Shrink
Like other natural materials, suede tends to shrink after being subjected to water and heat. Fortunately, it's possible to stretch this material back to the shape of your foot. Follow this way of stretching suede boots so they fit right again.
Use a shoe stretcher or stuff each boot with wads of newspaper, making sure to fill all boot areas that need stretching.
Let your shoes sit overnight, and try them on again in the morning. If they are still too snug, consider wearing a couple of pairs of socks as you wear them to stretch them out a little more.
How to Moisturize Suede Boots
Like leather, suede requires moisturizing after cleaning to prevent the material from drying and cracking.
Over time, this delicate material loses some of its natural oils, which alters the texture, and some extra care is necessary to maintain its appearance.
Apply some mink oil to a soft cloth or spray a suede moisturizer over the suede and rub it over the entire surface of the material. Allow the boots to dry thoroughly and brush the nap in one direction with a soft-bristled brush.
Using a Suede Protector after Cleaning Suede Boots
After cleaning your suede boots, it's a good idea to use a suede protectant to prevent dirt and stains from absorbing into the material. There are a variety of protector sprays on the market, and they are easy to apply to clean boots.
Protecting Suede
Once your boots are clean and dry, use a protectant spray, such as Kiwi Suede Protector, and spray it over the exterior surface of each boot.
Overlap the spray with a slow and sweeping motion and allow the boots to dry before applying a second coat.
Ways to Prevent Suede Boots from Getting Dirty
After going through the effort to clean your footwear, removing loose dirt, water stains, and other residue, it's time for some prevention to ensure they stay clean. Here are steps to take to keep your suede boots looking new.
The ideal way to keep your suede footwear clean is to avoid puddles, rain splashing, and walking through dirty areas. However, this isn't always possible, and sometimes accidents happen.
The ideal way to protect your suede boots is to treat them regularly with a suede protectant spray or waterproof spray to help the suede repel water, dirt, and stains.
Another way to keep your shoes from looking drab and dirty is to brush them after each use to remove loose dirt and debris.
While you can always purchase a pair of boots made of faux suede, there is nothing quite like the natural feel and look of genuine suede.
However, it's vital to understand how to clean this material to ensure that your suede boots always look their best and remain stain-free.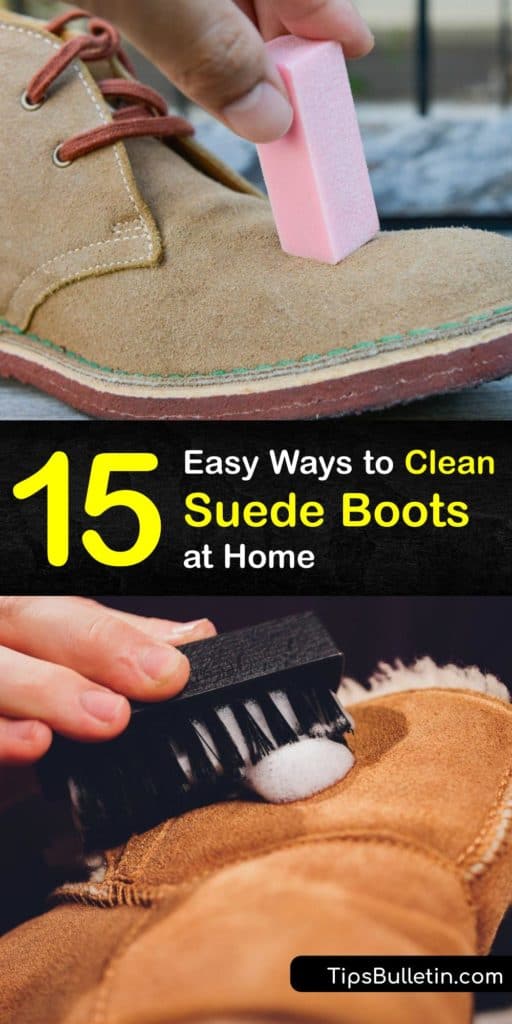 Now that you learned how to clean suede boots and maintain them, why not share our suede boot cleaning solutions and methods with your circle of family and friends on Facebook and Pinterest?