Everyone has preferences when it comes to kitchenware, and some people don't just want to cook with them but decorate as well. Metal items made with materials such as silver, brass, and copper make beautiful accents. However, copper-made pots and pans that aren't lacquered quickly tarnish with regular use, and you need to know how to clean tarnished copper.
Materials like copper lose their shine because of the chemical reactions continually occurring with the oxygen in the air. Even if they are stored in dark, dry places that are typically recommended, sensitive metals still suffer from tarnishing.
It doesn't mean that they have to stay dull, though. Instead, clean corrosion off copper items with some elbow grease and simple household items.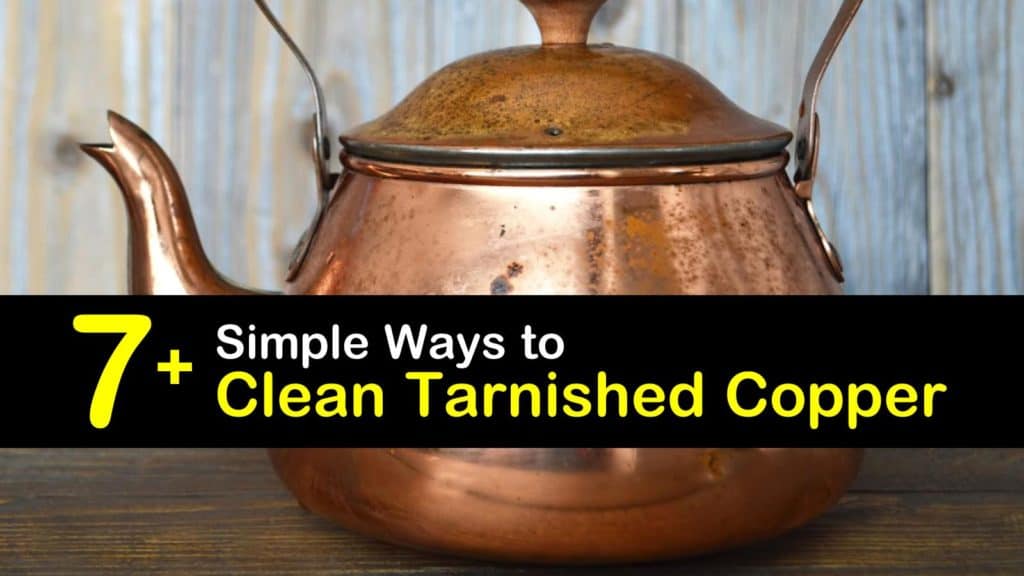 Ways to Clean Tarnished Copper
The grime and residue that create a tarnish on copper cookware only cover the surface of the copper. Clean it gently and never in a dishwasher with soapy water, making home remedies a must.
There are a surprising number of effective ways to clean brass, copper, and to clean silver products around the home, and most of them are DIY solutions. Although some people like to make shiny brass look antique, many want to keep their copper looking new.
Copper cleaning can be a quick job as long as your fridge is equipped with the right ingredients, like ketchup or lemons. Be careful when scrubbing the tarnish from any copper material, so you don't damage the copper itself.
Copper is usually covered with a finish to protect it, and scraping away the finish damages the appearance of the copper. Before you clean your copper item, figure out if the copper has been sealed.
A sealant is typically a lacquer or oil that is placed over the copper to protect it and keeps it from tarnishing for much longer than it would without the sealant.
However, the acidic reaction and abrasive nature of the mixtures have the potential to strip the sealant away completely. Instead, use a commercial cleaner made for sealed materials or rinse and scrub with soapy water and a cloth.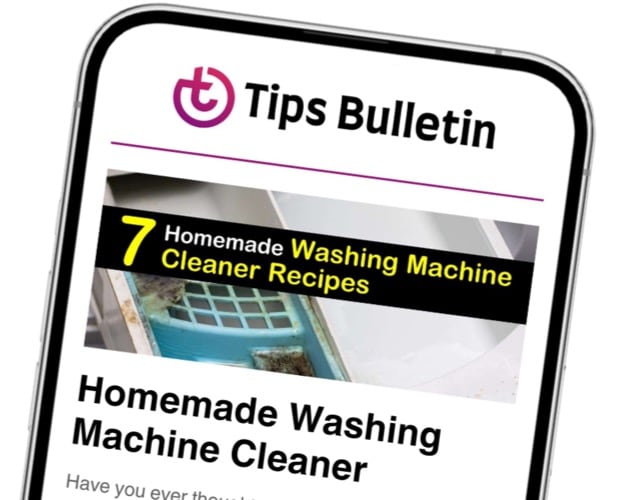 Finally, an email that Transforms Your Home.
Get the latest home and garden tips from our experts, delivered straight to your inbox.
How to Clean Tarnished Copper with Vinegar and Salt
Cleaning tarnished copper is a job made easy by mixing white vinegar, table salt, and flour. This cleaning technique doesn't use harsh chemicals to get the job done but is an excellent cleaning solution for any copper piece, including copper jewelry.
To make this simple homemade brass cleaner recipe that also works for copper, mix the white vinegar and table salt. Add the flour slowly, just enough to make it into a thick paste. The pasty texture makes it easier to spread onto the copper pan.
Rub the mixture all over the pan with a soft cloth, buffing it to polish copper until it shines. Finish the process by rinsing the residue away.
Kitchen Condiments: Ketchup
Using ketchup may seem like a bizarre way to clean copper surfaces. However, it is one of the strongest ways to clean tarnished copper because the acid that tomatoes contain is effective at getting through the tarnish and break down the patina.
Clean the corrosion off copper with ketchup by rubbing a thin layer all over the copper pots. Buff it with a clean cloth or toothbrush to shine and remove tarnish from copper. Rinse the ketchup off, since long-term wear causes damage, and allow it to dry.
This is one of the easiest and best ways to clean copper mugs, too. Almost everyone has ketchup on hand.
Cleaning Tarnished Copper with a Citrus Solution
Using lemon juice or lime juice is one of the excellent cleaning methods to remove tarnish. The reaction between the metal and the citrus juice breaks down any tarnish, and with some scrubbing, the material will be as good as new.
Make a paste tarnish remover by squeezing out the juice from a lemon or lime into a small dish. Combine equal parts salt and cornstarch, mixing it in with the citrus juice until thick paste forms. Use a dry cloth to rub it over the pot or for cleaning tarnished copper pipes that may be heavily discolored or excessively soiled.
Buff it until shiny again and then rinse it away. Another option is to chop a lemon in half and coat the inside with some salt. Rub the salted lemon over the copper and rinse with warm water.
This recipe is a great fix for deep cleaning copper that is extra dirty or has some stubborn stains that don't seem to want to come off with other remedies.
Baking Soda
Baking soda is a basic kitchen item that finds its way almost anywhere in the home as one of the best cleaning products.
For smaller spots of tarnish, it makes an excellent homemade copper polish by simply sprinkling some onto a cloth and polishing the tarnish away. Continue to put more baking soda onto the cloth and rub until all the tarnished areas get buffed out.
When cleaning copper jewelry, use an old toothbrush to spread the baking soda to ensure it gets into all the small crevices found on most jewelry pieces.
Baking Soda Combo
Baking soda not only does well on its own but pairs well with other household cleaners, too. Cleaning tarnished copper with a baking soda, lemon juice, or vinegar mix goes a long way in the fight against forming patina.
Mix these two products to form a sudsy solution. Swab the mixture onto the pot or other object with a cloth and rub until the tarnish disappears. Rinse with warm water and dry.
This mixture works so well in part due to the vinegar or lemon juice having an acidic reaction with the metal and the other part because of the abrasive nature of the baking soda. Try it to remove tarnish from silver, too. The results are fantastic!
Boil It Off
Sometimes tarnishing has gone on for too long, and you might wonder how to clean tarnished copper that won't be cleaned with any of the above recipes. There are still home solutions available, including to boil it.
Boil three or four cups of water in a pot large enough to hold whatever copper item you need to thoroughly clean. Set the burner to medium-high. As the water boils, add a cup of vinegar and then the salt. Stir the mixture thoroughly until the salt dissolves.
Bring the liquid back to a boil and then place the copper into the water until the tarnish falls away. If there is still some left when you pull the material out, scrub it immediately. Copper is much easier to clean after boiling.
This solution works quite well to clean copper pennies if you have quite a few that need sprucing up.
Commercial Copper Cleaners
While many lean towards home remedies as a solution to cleaning copper pans, there may be some cases where these don't cut it or the preference swings the other way. There are quality commercial copper cleaners out there, including Barkeeper's Friend and Brasso.
If you decide to use either of the chemical cleaners, follow the instructions carefully to limit the amount of time any harsh chemicals are on the surface of the metal and wash them well afterward. Often, the directions tell you to get the items wet first.
Then, apply the cleaner, and perhaps a polish combo, to the objects. Use a dampened sponge or cloth to distribute the cleaner of choice around the object evenly. Let it soak in for up to one minute and then gently scrub the surface with the wet sponge.
The product takes the tarnish with it. Rinse the material thoroughly to get rid of the chemicals and the tarnish. Buff with a soft, dry cloth to see it shine once more.
Using Oil to Keep It Clean
Prevention is just as powerful a cleaning strategy as the cleaning solution itself. After you clean the tarnish off the copper, prevent the material from quickly tarnishing in the future by wiping a thin coat of mineral oil or baby oil over the surface of the copper right after cleaning.
The oil acts as a sealant for copper, slowing down the tarnishing process by blocking most of the oxygen particles from bumping into and reacting with the metal particles.
This coat of oil delays the start of the tarnishing process and may save quite a bit of cleaning time in the future since you won't have to clean the copper material as frequently. Reapply the oil after every deep clean.
When learning how to clean tarnished copper, it may seem like there are a lot of different options to consider and try. Some prospects do work better than others, depending on what you are trying to clean, which helps limit the cleaning options.
For example, if you are cleaning something with lots of nooks and crannies, use a cleaner that isn't as thick and will be easier to rinse away afterward. Cleaning rounded and smooth objects, like pots and pans, makes using a paste or the ketchup solution easier.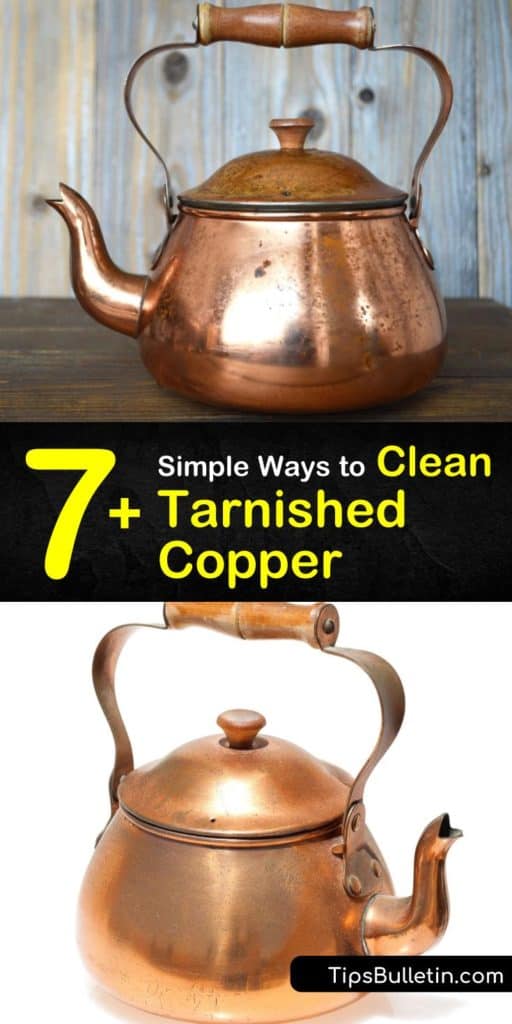 We hope that this compilation of cleaning tips presents one or two solutions for you to try. If you learned something new about cleaning copper, please share our copper tarnish removal tips on Facebook or Pinterest.