Do you know how to clean tempered glass? Tempered glass can be found virtually anywhere, from cell phones and computers to ovens and patio doors. Its prevalence in our homes means it's crucial to learn tricks for cleaning tempered glass correctly.
Tempered glass is a one-of-a-kind product engineered to be more durable than normal glass. Safety glass or tempered glass is strengthened using chemicals or heat, so it is more resistant to breaking. However, since it's not like regular glass, it's vital to follow recommendations while cleaning tempered glass to avoid scratching or damaging it.
If you need to clean a tempered glass table or freshen up your tempered glass stovetop, you need to know how to do it right. Get easy instructions to ensure you clean your tempered glass correctly every time. Use uncomplicated techniques to remove blemishes and keep your tempered glass looking sleeker than ever.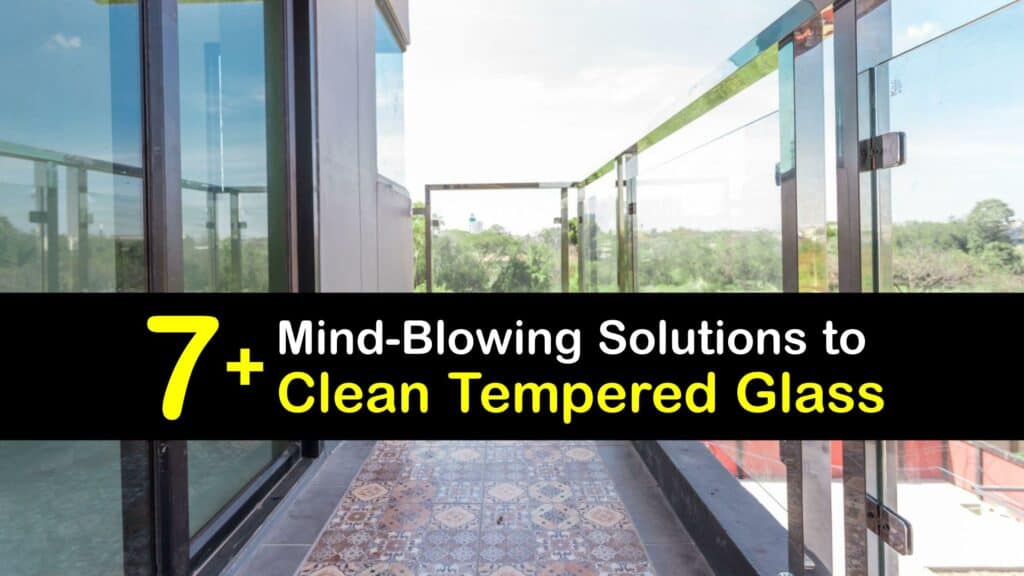 Clever Ideas for Cleaning Shatterproof Glass
Tempered glass is found throughout the modern household, from TV stands to PCs, shower glass, and fireplace doors. It's better able to resist force, yet tempered glass scratches faster than its standard glass counterpart and is prone to streaking. Given its popularity, it's vital to find out how to clean tempered glass.
Extra caution is required to clean a tempered glass table top or oven door. While you might be tempted to grab some glass cleaner or Windex, it's not a good idea. Luckily, washing dirt off tempered fireplace glass with at home cleaners is managable. Explore remedies explicitly designed for tempered glass to ensure it looks great and remains in peak condition.
What Is Tempered Glassware?
Tempered glass is a toughened glass that withstands more force than conventional glass. Regular, annealed glass fractures into jagged, hazardous glass shards if broken. Tempered glass is a viable alternative in applications where traditional glass is potentially dangerous.
To reduce damage, scientists developed a method of creating stronger glass through extreme heating or tempering. Tempered glass is significantly safer since it breaks into little, dull cubes instead of large, deadly shards.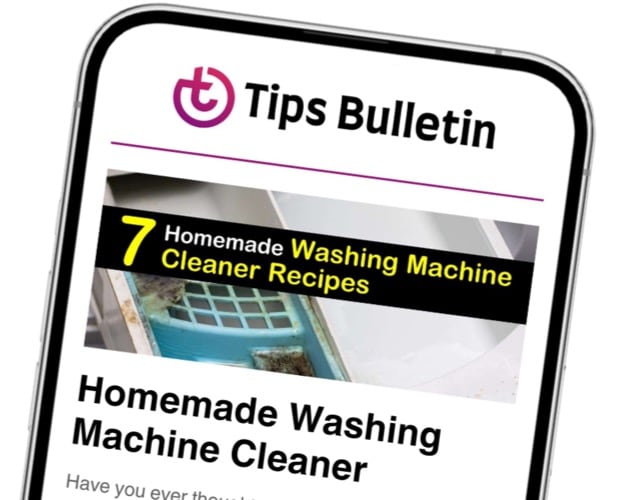 Finally, an email that Transforms Your Home.
Get the latest home and garden tips from our experts, delivered straight to your inbox.
If your appliance is made of tempered glass rather than standard glass, you're less likely to have to deal with broken glass. Despite this, extra vigilance is required, so your tempered glass isn't inadvertently scratched during routine cleaning. Though tempered glass is functional and stylish, maintaining it requires extra care.
How to Wash Safety Glass Using Dish Soap
The powerful cleaning agents in dish soap loosen food that has dried on or been cooked on, so it washes away. Dish soap is an excellent way to clean tempered glass PC parts or a tempered glass stovetop since it is formulated to eliminate the most tenacious stains without being caustic.
To make a solution for cleaning the stovetop, combine three tablespoons of liquid dish detergent with one cup of lukewarm water in a mixing bowl. Wipe the tempered glass with the liquid using a microfiber cloth. Focus on carefully removing debris.
You can also use dish soap to remove frosted glass spray from a glass window. The grease-fighting power or dish soap cuts through frosted spray decorations well.
Clean a Safety Glass Table
Combine distilled white vinegar and lemon juice for one of the best ways to clean a glass table. Lemon juice helps brighten tempered glass, and white vinegar destroys challenging stains. When cleaning tempered glass, save money and stick to all-natural ingredients using white vinegar and lemon juice instead of purchasing a commercial cleaner.
After giving the bottle a good shake to blend the ingredients, spray the vinegar mixture onto the dirty tempered glass. Leave the cleaner on the glass for at least 15 minutes before wiping it with a damp cloth and rinsing it.
Continue until there are no traces of staining left. The spray is an ideal way to clean glass shower doors as it cuts through soap scum and leaves glass sparkling.
Baking Soda Clears Cloudy Shatterproof Glass
Baking soda is a convenient option for removing stubborn stains such as soap scum from shower glass. It's one of the best shower cleaners for textured glass. This gentle cleaning technique eliminates discoloration without damaging the tempered glass or changing the color.
Mix the powder and water into a paste, and smear it on the grime on your tempered glass. After allowing the paste to sit for half an hour, remove it from the glass with a soft cloth dipped in water. Use a clean razor blade to scrape the remaining dirt, taking care not to press down heavily.
Clean a Laminated Safety Glass Surface With Toothpaste
Before cleaning tempered glass, spot-clean the areas with the most challenging stains. Toothpaste is an excellent choice for cleaning chandelier glass in addition to teeth. Try using a soft-bristled toothbrush and minimal toothpaste to erase marks.
Squeeze on a small amount of cream toothpaste, and scrub the stain in a circular motion until the discoloration lifts. Wipe away the toothpaste with a paper towel. To refresh the glass and remove debris or residue left behind, moisten a rag with distilled water and buff it.
Use a Magic Eraser for Washing Glass
To lift hard water stains off the glass without putting forth much effort, use a Magic Eraser. The Mr. Clean Magic Eraser was developed expressly to render difficult stains easy to remove. Wet the Magic Eraser, squeeze it to eliminate excess water, activate the suds, and take care of cleaning your glass.
To get rid of dirt and grime, rub the build-up with the Magic Eraser. Cut the Magic Eraser into small pieces, so it is easier to reach into gaps to prevent missing any dirt concealed there. Use a damp towel or sponge to wipe the clean glass. Buff the tempered glass with a microfiber cloth and leave it spotless and gleaming.
A Magic Eraser is also a great tool to remove spray paint from glass without a razor. Since tempered glass scratches so easily, be sure to never use a razor blade to scrape off paint or glue. Opt for gentle cleaning solutions instead.
Never Use Faucet Water as a Glass Cleaner
Regular water from the faucet is not wise to clean glass. Due to the presence of minerals and other pollutants, regular water is a poor choice for cleaning tempered glass effectively. In addition to iron and calcium, the two elements responsible for the dissolution of minerals, faucet water contains a variety of other microscopic contaminants.
Water passing through the distillation process has been filtered and cleansed to remove excess minerals, pollutants, or gasses. Distilled water won't leave hard water spots and streaks on tempered glass, making it the superior choice for cleaning. Using distilled water on your tempered glass PC or stove makes them look better and extends their life.
Commercial Cleaner for Clear and Black Safety Glass
If you're uneasy about using a homemade cleaner on your pricey tempered glass furniture and appliances, there are various options for commercial glass cleaners. Visit a store dedicated to cleaning supplies and select an appropriate cleaning solution made specifically for tempered glass.
Review the cleaner's instructions and heed any safety warnings. When working with the cleaner in the manner specified, use appropriate instruments, such as a soft cloth, to avoid scratching the tempered glass surface.
Mistakes to Avoid While Cleaning Safety Glass
When cleaning tempered glass, one of the most common errors is using the wrong cloth. Regular cloths scatter their fibers, leaving little bits of fabric across the glass. Use microfiber cloths to ensure your finish is seamless.
Another common mistake in washing tempered glass is leaving heavy soaps on it for an extended time. The waiting period enables the soap solution to dry, leaving streaks or deposits on the glass. Follow directions carefully and rinse cleaners off promptly to prevent unwanted deposits from developing.
It's imperative to be conscious of scratching the surface of your tempered glass. Never use harsh scrubbing motions; use the lightest amount of pressure and work your way up, as this material is prone to scratching.
Tempered glass is an excellent scientific advance that affords the functionality and appeal of glass with increased durability and safety. Whether the tempered glass protector on your phone has seen better days or the tempered glass door on your oven needs attention, don't despair.
Cleaning tempered glass is uncomplicated. Use items from around the house to make eliminating hard water spots and stains from your tempered glass pieces a breeze.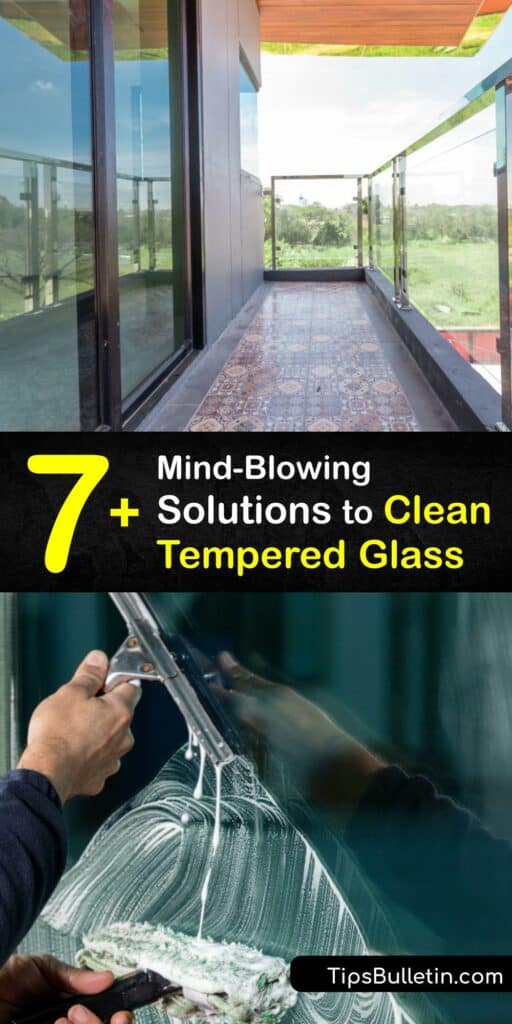 If you loved this expert article on how to clean tempered glass, please share this information with your friends and family members who need to clean a tempered glass table on Pinterest and Facebook.