Cleaning water stains from an RV ceiling is a straightforward and economical task that can be accomplished using common household items.
Here's how to do it effectively:
Mix equal parts of warm water and distilled white vinegar.
Pour the solution into a spray bottle and shake well.
Generously spray the mixture onto the stained area.
Allow the solution to sit for about ten minutes.
Wipe off with a clean, damp cloth and let dry.
This vinegar solution acts as a natural stain remover, breaking down the watermarks without the need for harsh chemicals. It's a very effective and cost-efficient method, and you'll likely have all the necessary ingredients already in your home.
If you own a motorhome, you've probably wondered how to clean water stains from an RV ceiling. Whether you've suffered water damage from a leaky pipe, roof issues, or condensation, it often leaves greasy, streaky, or brown marks on ceilings and walls. While water stains are unsightly and make your RV seem dingy, they pose a deeper threat if left unaddressed.
Mold thrives in areas of dampness where the water damage occurred. A watermark on your ceiling is a good indication mold is already growing there microscopically and reducing the air quality in your vehicle, so you must know how to remove water stains from RV ceilings.
Cleaning water stains off a motorhome ceiling is easy with a few clever home remedies. Forgo commercial cleaners that contain toxic chemicals and use accessible items like white vinegar, dish soap, and hydrogen peroxide to erase the evidence of water damage from your RV ceiling and prevent further problems from mold.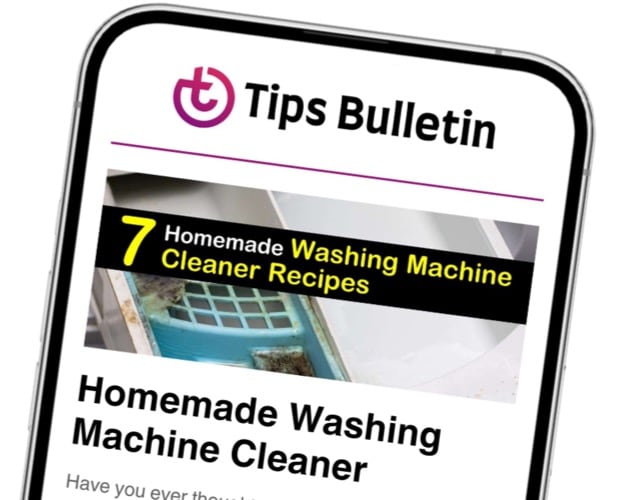 Finally, an email that Transforms Your Home.
Get the latest home and garden tips from our experts, delivered straight to your inbox.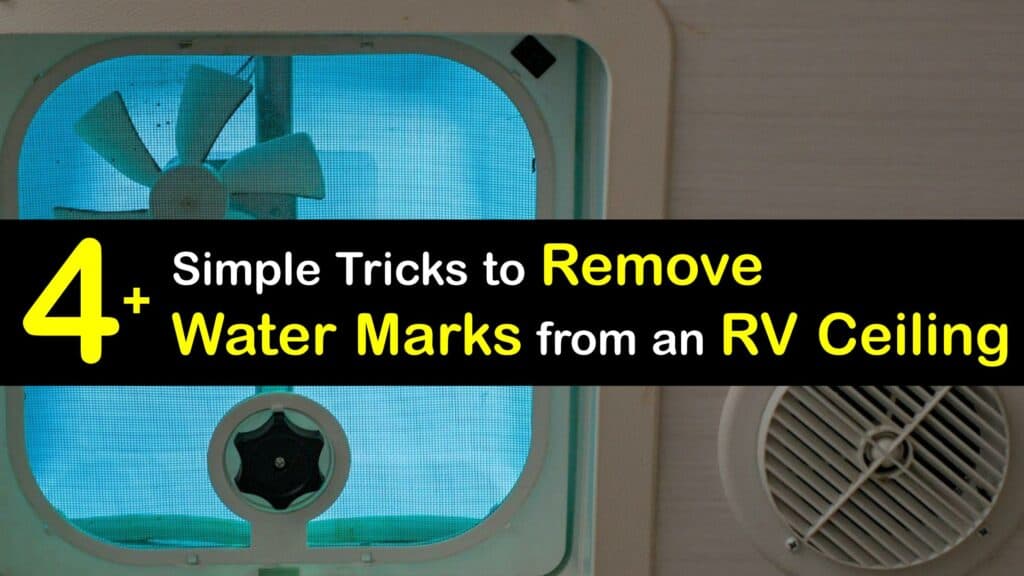 How to Remove Water Stains From RV Ceilings
If you own a camper, you've likely thought about how to clean water stains from an RV ceiling. Your recreational vehicle is an investment, and whether it's your home or your vacation accommodation, proper maintenance and care extends its life and makes it pleasant to spend time.
Cleaning water stains off a motorhome ceiling or when you get water stains out of a headliner is part of the maintenance required to keep it in good condition, and fortunately, it doesn't have to be a chore. Use uncomplicated home remedies and quickly rid your RV ceiling of ugly water stains.
Reasons to Remove Water Stains From Ceiling of an RV
RV water damage causes water stains. This deterioration may stem from a significant event like a water leak or roof leak or maybe from something as simple and unavoidable as condensation inside your camper. Water damage on the ceilings, carpet, and walls is the precursor to several issues if left unattended, primarily water stains and molding.
In addition to being unsightly, watermarks open the door for more significant issues with mold. Mold spores grow and thrive in damp areas, and leaving a water stain uncleaned leaves an optimal environment for mold growth.
Mold poses a risk to your health, as mold spores enter the air inside your RV, reduce the air quality, and have the potential to make you sick. Deal with watermarks promptly to prevent the risk of harmful soot spots of black mold or mildew.
How to Clean Water Stains From an RV Ceiling
Distilled white vinegar is a natural stain remover as it contains a small amount of acetic acid. This mild acid breaks down tough stains like watermarks to eliminate them. Probably the best homemade RV roof cleaner is a simple vinegar mixture.
Combine distilled white vinegar with water to create a solution to use directly on your RV ceiling fabric or tile to clear unwanted dark marks or to get stains out of upholstery and car seats in your RV or car. Vinegar has all kinds of excellent cleaning applications.
Pour the water and white vinegar into the spray bottle, shake, and douse the stained area with the vinegar solution. Leave the vinegar to sit on the water stain for ten minutes, then wipe it with a clean damp cloth, soaking up as much vinegar and staining as possible before letting it dry. Repeat the procedure until the watermark is gone.
Always dilute vinegar when using. Although vinegar does not dissolve fiberglass on your RV ceiling, it does contain acid and care is advised.
Cleaning Water Stains off a Motorhome Ceiling
Skip expensive commercial cleaners loaded with toxic chemicals and craft your own efficient water stain remover with only two ingredients. Hydrogen peroxide and baking soda are both heavy hitters in stain removal. Combined, they create a powerful cleaner to eliminate the toughest watermarks without causing wear.
Combine in a spray canister, apply to stained fabric ceiling material or ceiling tile, allow to sit for ten minutes, and wipe away the residue with a soft cloth. Reapply the spray until the staining is no longer visible. This technique is unsuitable for dark-colored ceilings or walls due to the lightening properties of hydrogen peroxide. However, you can try it to remove soot from a ceiling in the RV or your house. It often offers excellent results.
Get Rid of Water Stains From the Ceiling of an RV
Chlorine bleach is renowned for its cleaning power. Whether you have a brown water stain from mold or grease stains, a chlorine bleach solution removes the discoloration and destroys the mold spores responsible.
Use a clean rag or a spray bottle to saturate the water stain with the cleaner. Cover the ceiling stain in the bleach solution, let it sit for ten minutes, wipe with a damp cloth and repeat until no evidence of water remains.
Bleach solution removes water marks from fabric ceilings, interior walls, wood paneling, and an RV awning. Bleach may lighten darker colored surfaces, so use it with caution and follow the recommended safety guidelines.
Removing Water Stains From the Ceiling of an RV
For heavy staining, painting over the discolored area may be the best option to hide it. Using paint to remove water stain marks is effective, but it's essential to use an appropriate mold killer and cleaning product beforehand to eliminate all mold spores from the ceiling and wall before you apply paint.
Let the treated area dry, slightly dampen a cloth in clean water to wipe it down, and let it dry again before starting to repaint. Choose a paint to match the interior of your RV and apply it according to the manufacturer's directions to achieve a seamless finish with no signs of watermarks.
Understanding how to remove water stains from RV ceilings helps keep your camper presentable. While aesthetic appeal is a concern, water stains pave the way for more profound issues like mold, making it worth fixing them quickly. Make a DIY cleaner or use trusted items like white vinegar or bleach to eradicate water stains from your RV.
If you loved this article on how to clean water stains from an RV ceiling, please share these brilliant ideas for cleaning water stains off a motorhome ceiling with your friends and family on Pinterest and Facebook.