Cleaning windows with newspaper is a brilliantly simple and cost-effective method for achieving streak-free glass.
Mix a solution of equal parts distilled white vinegar and warm water.
Spray the vinegar solution directly onto the glass window.
Scrub the glass with a crumpled piece of newspaper to remove any marks or dirt.
Use a dry newspaper sheet to soak up the remaining liquid and buff the window for a shiny finish.
For best results, use distilled water to avoid leaving mineral stains or deposits on the window.
To effectively clean windows using newspaper, you must prepare your cleaning solution by combining distilled white vinegar with warm water. Apply this mixture to the windows, then take a piece of old newspaper, crumple it up, and use it to scrub the window's surface. After you've cleaned the window with the wet newspaper, grab a fresh, dry sheet to absorb any leftover liquid.
Finish by buffing the glass with the dry newspaper in circular motions to leave the window sparkling and free of streaks. Remember to use distilled water to prevent hard water stains and keep your windows clear and bright. With these steps, you can achieve professional-level window cleanliness quickly and affordably.
Have you heard a hack about how to clean windows with newspaper? Though it sounds a little odd, cleaning windows with newspaper is a time-tested technique to ensure your glass has a mirror shine and clear finish. It's discouraging to mix up a DIY window cleaner or purchase one from the store and clean your windows only for them to dry covered in marks or fabric bits.
Using the correct tools makes a chore like window cleaning more straightforward, and it's essential to make the most of your time. Traditional cotton rags tend to drop little pieces of lint or fibers on glass and even put ugly streaks in the places you wipe.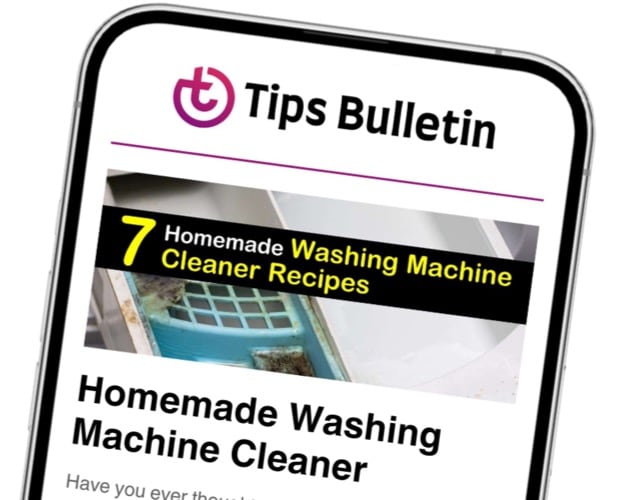 Finally, an email that Transforms Your Home.
Get the latest home and garden tips from our experts, delivered straight to your inbox.
Discover ideas on how to wash windows with newspapers to ensure you're maximizing the time you spend cleaning. Newspaper is lint-free and will never smear. As a bonus, there's no additional laundry from washing dirty rags when you use newspaper to clean your windows.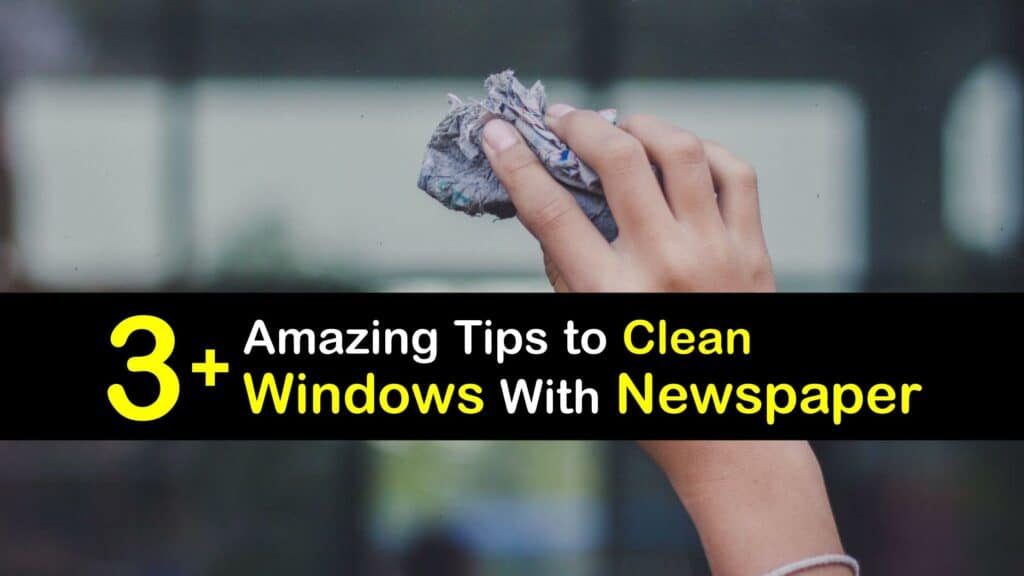 How to Wash Windows With Newspapers
If you're unsure about how to clean windows with newspaper, don't panic. Window cleaning is a part of life, whether it's your car windows or shower door. Finding the best cleaning solution and tools is vital.
Check out our tips to get streak free car windows with newspaper using a vinegar mix and soapy water, and read about why you should use distilled water. Prepare, find an old newspaper, and make window cleaning a breeze.
Why Does Newspaper Clean Windows?
Regular rags are ineffective for cleaning windows because they lead to smudges and streaks. Window cleaning is more challenging when you have the additional chore of re-washing them.
Newspaper is a dense material; it is not abrasive, won't scratch or scuff glass, and is made of soft, tightly woven threads. Unlike many other forms of fabric, newspaper does not leave lint or fibers on glass.
Newspapers are single-use everyday items that can be recycled and used to clean windows, reducing waste. Newspaper is a cheap and efficient way to clean windows without the mess of lint and extra laundry from rags.
During a home renovation project, paint can sometimes end up on your windows. Scrape paint off windows after a mishap and then wash the windows with newspapers to reveal a fresh piece of glass.
How to Clean Windows With Newspaper and White Vinegar
Distilled white vinegar is a natural glass cleaner. To use vinegar to make your own glass cleaner, mix one-part pure white vinegar with one part warm water in a plastic spray bottle. Spritz the vinegar solution directly onto the window surface and use your newspaper to clean away imperfections.
Once the glass is spotless, use dry newspaper to soak up the liquid and buff it. A microfiber cloth is soft enough to prevent damage if you don't have newspaper on hand. It won't drop fibers on the clean window. Though a paper towel is a paper product like a newspaper, it tends to leave tiny bits of tissue behind when used on glass.
This method will also work on your auto glass as well. Cleaning car windows naturally with distilled white vinegar and newspaper is a cheap and efficient way to keep your car looking new.
Cleaning Windows With Newspaper and Dish Soap
Dish soap is great for more than just dirty dishes. This mild detergent is excellent for cleaning aluminum window frames and leaving glass looking immaculate. Make soapy water cleaner and use newspaper to get the dirt off your glass.
Blend the liquid dish soap and hot water in the basin, dip a piece of newspaper, and use the wet newspaper to clean your glass. Once the grime is gone, set the damp paper aside and use a dry piece to clear the liquid and buff the window to a shine.
Be sure to clean both the inside and outside window panes. A microfibre cloth or squeegee are other options for streakless cleaning.
Use Distilled Water for Washing Windows With Newspapers
Whether pressure washing your windows or cleaning them by hand, it's crucial to use distilled water. Faucet water contains several different minerals, like calcium. These minerals stick to the glass surface and leave your exterior window pane with stains and deposits once the water dries.
Distilled water is filtered or pure. Pure water ensures you don't get any unwanted mineral remnants on your clean windows.
Was this article on how to wash windows with newspapers enlightening? Whatever cleaning product you prefer, newspaper ensures your window glass stays free of streaks. Don't waste money on a professional window cleaner. Using newspapers and our window cleaning tips, you can ensure indoor or outdoor windows are free of dirt and spotlessly shiny.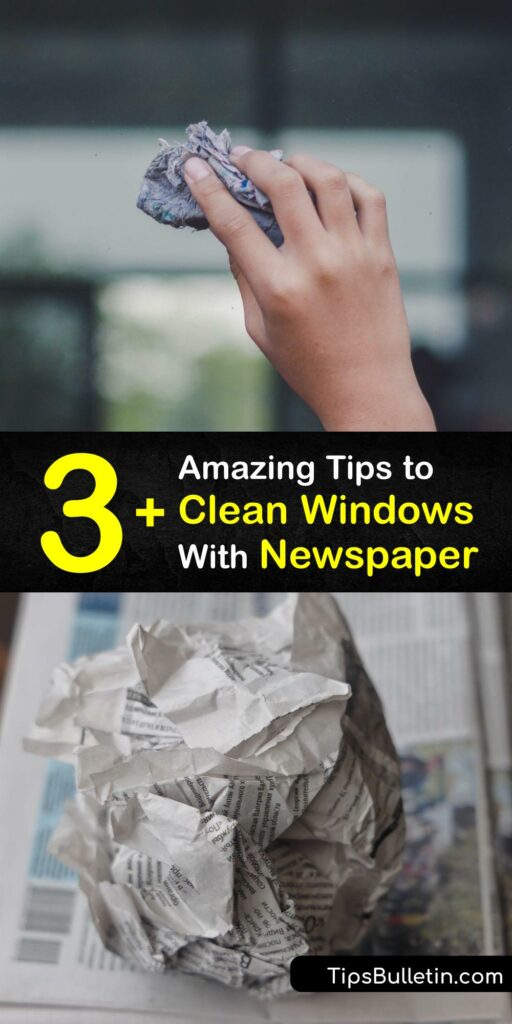 If you loved this concise article on how to clean windows with newspaper, please share these ideas with your friends and family who are interested in cleaning windows with newspaper on Pinterest and Facebook.