The smell is the first thing people notice when they walk into your house. Having a musty carpet contributes to that overall odor and stands as the leading difference between making a favorable impression and a bad one. Knowing how to deodorize carpet and regularly doing so not only leaves your house smelling fabulous but will also clean your floors.
The first step in learning how to neutralize odors in carpet is understanding where they're coming from in the beginning. Select the perfect carpet odor eliminator for the task, which requires knowing if the stains are due to a mold buildup, organic odors caused by pet stains and sweat, or are the result of poor circulation in the home.
All of these factors add to the musty, mildew smell in your home that simply won't do. If you're ready to learn how to freshen carpet in your home using simple strategies and easy-to-use ingredients, you've come to the right place.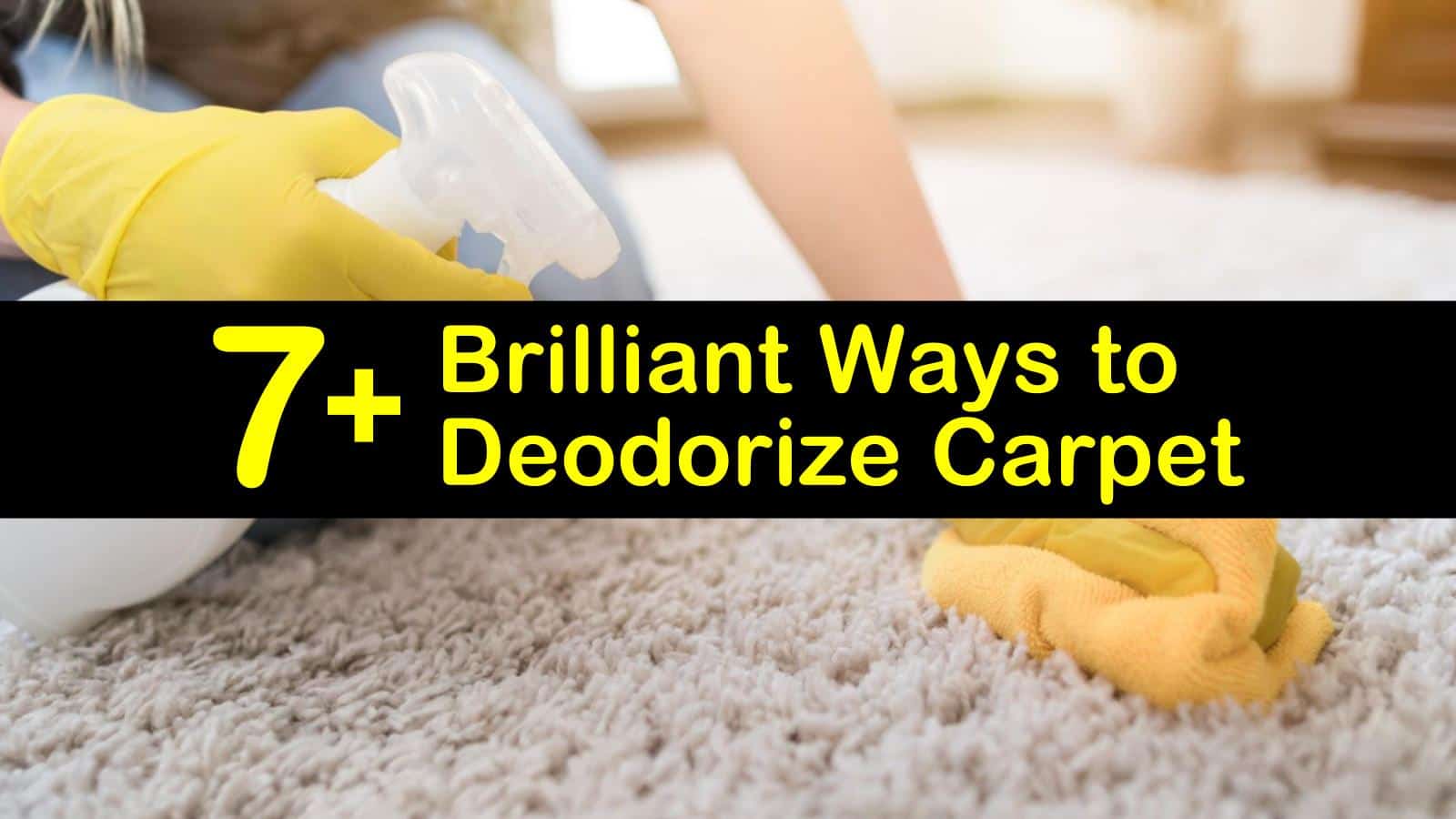 How to Freshen Carpet without Breaking the Bank
One of the biggest concerns a homeowner faces when it comes to cleaning your carpet is the cost. Covering a wide area of carpeting with an expensive store-bought cleaner adds up over time. Luckily, many of these ingredients are relatively cheap and may already reside in your pantry.
This means there's no need to pick up any complicated items for your recipes. Not to mention, many of these DIY supplies are natural and reduce the number of harsh chemicals in your home.
Neutralize Odors in Carpet with Baking Soda
The number one carpet deodorizer is baking soda. This natural carpet freshener absorbs the bad odors embedded within the fibers and eliminates them with ease. Not only is baking soda the top choice for reducing smells in carpets, but it's also one of the easiest ways to freshen up a mattress and eliminate mildew.
Start by applying a generous amount of baking soda to the floor. Do not scrub the powder into the floor. Instead, let the baking soda sit for several hours.
For the best results, do this at night before going to bed, so there is no foot traffic to disturb the powder. When you wake up the next morning, vacuum up the remaining baking soda and toss it in the trash.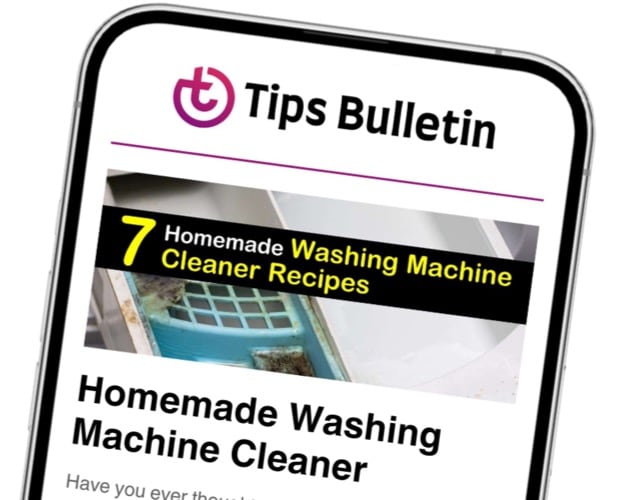 Finally, an email that Transforms Your Home.
Get the latest home and garden tips from our experts, delivered straight to your inbox.
You can also use baking soda as a DIY shoe odor eliminator. Sprinkle baking soda inside the offending shoes and leave overnight. Dump it out in the morning; the shoes should smell much better.
Eliminate Odors in Carpet with Vinegar
Another excellent way to deodorize carpet is by using white vinegar. Vinegar acts as a disinfectant, killing off odor-causing bacteria and molds that make their home in your carpet or area rug, whether you are getting the gas smell out of car carpet or your rug smells like dog. If you don't have white vinegar, not to worry. Apple cider vinegar works just as well.
Start by mixing the water and vinegar in a large spray bottle to remove a moldy smell from the carpet. Coat the surface of the rug or carpet with the vinegar and let it sit.
After a while, the vinegar spray dries, taking with it the pungent smell and other odors in the carpet. If you can't handle the smell of vinegar, add a few drops of essential oil, whichever you prefer, to drown it out.
Stir in Some Vodka to Freshen Carpets
Despite what some might say, the uses for vodka extend far beyond the realm of drinking. Vodka appears in numerous cleaning recipes and is a phenomenal natural fabric deodorizer and carpet freshener. If you don't have vodka, substitute it with rubbing alcohol in this recipe.
Adding some essential oils lends an extra flare to counteract bad smells in the carpet. It also creates a fantastic air freshener. If you don't like these scents, feel free to substitute a few drops of your favorite essential oil instead.
To use this method, spray the solution across the carpet and let it soak into the fibers until it dries. The mixture eliminates odors after an hour or two.
How to Freshen Carpet with Borax
One other option for deodorizing carpets is using a combination of Borax and tea tree oil. By itself, this essential oil is a powerful freshener for homes and fabrics. It also is an effective antibacterial and antifungal agent. When combined with a cleaning agent like Borax, the duo is capable of removing odors from carpets with ease.
Combine the water and tea tree oil in a spray bottle to form a natural air freshener. Use this spray to coat the carpet. While still wet, sprinkle Borax across the treated carpet. As with baking soda, allow the powder to sit for several hours before vacuuming.
Carpet Odor Eliminator for Pet Messes
Some foul carpet smells are the result of pet messes, which are difficult to clean thoroughly with a natural cleaning solution. These organic stains require a breakdown of enzymes to rid your carpet and home of the odor. Getting dog urine smell out of a car or your living room carpet doesn't have to be a challenge.
An enzymatic cleaner is your best solution. Not only does it get cat smell out of carpet, but it also removes smells caused by vomit, sweat, and other organic stains.
While there are some reasonable enzyme cleaners for pet stain removal available in stores, you can also make pet deodorizers for your carpet cleaning machine. This formula takes some time, but it is worth the effort once finished. The best idea is to make this solution before you think you'll need it and that way you'll have some on hand when the situation arises.
Combine the ingredients in a two-liter bottle and shake them up to evenly blend them. Afterward, untwist the cap on the container slightly, allowing enough space for air to escape the bottle while it sits. Let the solution develop for three months in a dark, cool place before using.
Spritz the carpet and rugs as one way to make carpet smell good and cover up unpleasant odors.
Deodorize Carpet with Hydrogen Peroxide
If you're looking for a substitute for the disinfecting powers of vinegar, then hydrogen peroxide is the cleaner for you. Not only does this strategy remove the mildew smell from an area rug, but it also deodorizes floors with the help of some essential oils. The crucial essential oil, in this case, is none other than the difficult-to-ignore fragrance of peppermint.
Combine the ingredients and spray the floors. If you have dark carpets, then using this remedy likely isn't the best one for you. Hydrogen peroxide bleaches fabrics and should only be used on lighter carpets.
However, test a small area of the rug either way before cleaning. As for the peppermint, besides making your house smell great, it's also an excellent way to relieve headaches and repel spiders.
Add Essential Oils to Any Mix
The carpet in your home isn't the only carpeting that needs treatment now and then. Sometimes our car carpet needs a little extra love and attention, as well. In this case, using a slight variation with the baking soda is the best way to remove a musty smell from car carpet or to restore the freshness in a stale-smelling car.
Place the baking soda into a small container, preferably one with holes in the top, like the glass jars used to sprinkle Parmesan cheese over pasta. Add the essential oils to the mix and stir until they blend evenly throughout the powder.
Sprinkle the baking soda mixture over the carpet in your car and let it absorb into the rug overnight. In the morning, vacuum out the loose powder and enjoy the fresh new scent.
Shampoo the Carpet
Sometimes no matter what you do, there are smells that remain in your carpet. If that's the case, cleaning the carpet may be your best option. Make a homemade carpet cleaner for shampooer to add to your carpet cleaning machine to brighten and freshen the carpet at the same time.
Lower Humidity Levels in Your Home
High humidity is a huge contributor to how your home smells. Too much humidity means there's too much moisture in the air. This dilemma also means that moisture is going back into your carpet. After sinking into the carpet fibers, the moisture gradually evolves into mildew, which causes that sour odor in your home.
One way to prevent this buildup of moisture is by providing proper ventilation for air to flow through your home.If you keep your air on a high setting, lower it for at least a couple of hours a day, just enough to regulate the moisture levels in the house.
While everyone likes to save a little money from time to time by shutting off their air conditioner, there are times where turning down the temperature makes a significant difference. It certainly is worth the extra money to salvage your carpet. If either of these solutions doesn't work, a dehumidifier is another excellent idea for regulating humidity levels in the house.
Understanding how to neutralize odors in carpet is a multi-step process that requires a little investigation into the odor first. Once you uncover the origin of the smell, you are already halfway through the removal process. By using these beneficial strategies for reducing carpet odor, you will create a pleasant home fragrance for guests.
We hope you loved learning all about how to freshen carpet. If you found these carpet odor eliminator tips useful, please remember to share how to deodorize carpet with everyone on Facebook and Pinterest.