Are you lost on how to dry a couch cushion? If it rains unexpectedly and your pillows get damp or need general cleaning, it can be tough to figure out how to clean a wet couch cushion. Patio furniture looks better with a seat cushion, yet cushion foam breaks down in the washing machine. Clean outdoor cushions make a space cozier and accent your design choices.
Failing to eliminate all the moisture from your couch cushions after cleaning leads to odor and mold problems. Harsh cleaners or improper techniques degrade the foam, leaving you with flat, lumpy, and unappealing pillows. Use practical DIY ideas for washing and drying a couch cushion to make the process effortless.
Don't let fear of the unknown discourage you from washing and drying out a wet mattress and couch cushions. Though the tumble dryer is inappropriate for furniture pillows, there are several convenient ways to ensure they dry completely. Clean patio furniture cushions make your time outside more pleasant and ensure your surroundings are always inviting.
My Brilliant Tips for Drying a Couch Cushion
When unexpected rain hits, sometimes outdoor non-essentials are the last things on your mind. If this has happened to you, you might wonder how to clean a wet couch cushion. Especially in a foam cushion, rain washes dirt through the fabric case and possibly deeper, leaving behind an odor and putting your furniture at risk of molding.
As anyone with a fabric sofa knows, an unpleasant smell may seem impossible to eliminate. Thankfully, it's easy to clean and sanitize the couch with the help of a few simple tools and household items.
Follow along to discover how to clean your couch cushions with dish soap, towels, a shop vac, and ways of removing bad odors from couch cushions. If you're also unsure how to dry a couch cushion, we'll cover that, too.
How I Clean a Wet Couch Cushion with Dish Soap
Dish soap is great to have around. It helps with the dishes, pet bathing, and stain removal. It also comes in handy to wash foam cushions. Washing a foam couch cushion might not be at the top of most people's dish-soap-uses list, though it's an efficient cleaner for the job.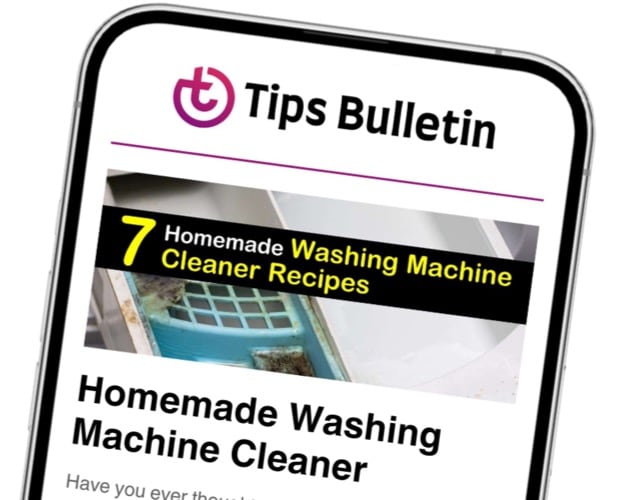 Finally, an email that Transforms Your Home.
Get the latest home and garden tips from our experts, delivered straight to your inbox.
Tossing a dirty pillow into the washing machine is tempting; sadly, this risks warping your foam insert permanently.
Dish soap is a mild detergent that gently cleans removable covers and foam cushion, which is not the case with harsh chemical cleaners like bleach or laundry detergent. Use soapy water to clean cushion foam and covers without destroying them.
Make a cleaning solution using two parts water to one liquid dish soap. When the mixture is bubbly, dip a sponge and gently apply it to the cushion where significant staining has occurred. Be careful to use a light touch, as heavy-handedness can force dirt into the foam, making cleaning difficult.
Rinse the soapy areas with clean water, and pick up any excess moisture with a towel. Use a dish soap containing no artificial dyes. Though some dish soaps look attractive in bright blue or pale green, these colorants may leach into the foam.
Choose clear soap to avoid accidentally coloring your patio furniture cushions while cleaning them. Try dry cleaning solvent if you don't see the desired results with the dish soap solution.
Steam Cleaning My Wet Couch Cushion

s

Furniture sees a lot of traffic. Between the kids, pets, and unexpected dinner spills, there is a lot of wear on cushions. Stains crop up seemingly out of nowhere, especially if the kids use their spaghetti sauce as finger paints on your favorite throw pillow.

Or, maybe you finally convinced the dog to stop occupying his favorite sofa cushion, and you couldn't help noticing a smell once he vacated. Regardless, sometimes the job is too heavy for a go-to dish soap and sponge remedy. If your couch cushion covers are ready for some TLC, buy or rent a steam cleaner from your local hardware store.

A steam cleaner is a typical remedy for carpet cleaning, but it makes a great cushion cleaner, too. The appliance works by sifting steam through porous materials, lifting dirt and unsavory smells in one fell swoop. This is especially beneficial if your couch or patio cushions have memory foam inserts.

The foam is dense, and lifting a stubborn stain deep within the material is challenging. A heavy-duty steam cleaner handles even the deepest filth and renders a pillow, cushion cover, or cushion squeaky clean.

Plug in the steam cleaner and run it according to the manufacturer's directions. It's essential to completely dry out your couch cushions, including the interior foam, to prevent molding.
How I Dry a Couch Cushion with Towels
Upholstery foam is a dense, porous material that retains moisture well, making drying couch cushions tiring and cumbersome. To take a proactive approach, grab your clean couch cushions and take them to a warm, well-ventilated area.
Put them on a towel, layer a second towel on top, and methodically squeeze the cushions by stepping on them or rolling them with your hands. The excess moisture is forced out into the towels. Exchange wet towels for dry towels if they soak through too quickly.
This procedure can take a while, so be patient as you squeeze the moisture out of your cushion. Rough handling could permanently alter the shape of your foam insert, so use care. Distribute the weight broadly rather than crushing one section of foam.
Hanging Up My Wet Couch Cushion to Air Dry
Another alternative to towel drying is hanging soaked couch cushions out to dry. This method benefits from a warm, breezy day, but if the weather is still rainy when trying to dry patio cushions, consider using a dry indoor space like the bathroom or sunroom.
Bring the prepped pillows into a dry room and suspend them from a clothesline using pegs or clamps to air out a freshly washed couch cushion. The air in the room will naturally begin to lift moisture from the foam, leaving a dry cushion in its place.
This process can be time-consuming because the dense foam retains moisture. Consider speeding it up by placing a box fan in the room or using a hair dryer on low heat. Keep the heat at least six inches from your cushion phone and move the nozzle constantly to avoid accidentally melting or burning the section you're working on.
The clamps holding your cushions on the clothesline may leave indentations if they are left in place too long. Rotate the clamped part of the cushion every few hours to lessen the depressions left behind. Use more rather than fewer pegs to distribute the weight of the pillow across its edge.
Drying My Patio Cushions with a Shop Vac
If drying a couch cushion with a box fan and clothesline takes too long, consider using a shop vac instead. Shop vacs are industrial cleaning appliances with high-powered motors to handle greater demand jobs than regular vacuums.
The same way a box fan helps circulate air and dry wet materials in the same room, a shop vac dries out materials much faster using suction.
The motor suction disperses dry air quickly, and heat pouring off the machine creates a warm, arid space for outdoor furniture pillows to dry. Move the pillows into a dry room with the shop vac, and power on the machine.
Place wet couch cushions inside a large shop vacuum bag and hook the nozzle into the designated opening. Turn on the suction and monitor progress as a shop vac pulls the air and water out of the cushion and into the interior of the bag. Once the process is complete, inspect the cushion.
If the material still feels damp, add the pillow to a clean, dry shop vac bag and repeat. Through each suction cycle, the shop vac collects the moisture from inside the cushion pulling it out to leave the fibers dry.
Did this article enlighten you with ideas to clean a wet couch cushion? Couch cushions are vital for comfort and style, yet they are challenging to wash and dry. Since patio furniture pillows spend most of the time outside, they are prone to gathering debris or coming into contact with the elements.
The bulk of the cushions makes them hard to handle, and the foam innards require special care to remove all dirt without causing damage. Don't throw out your couch cushions if they become soiled. Rely on proven DIY techniques to clean and dry your couch cushions and restore them to look their best.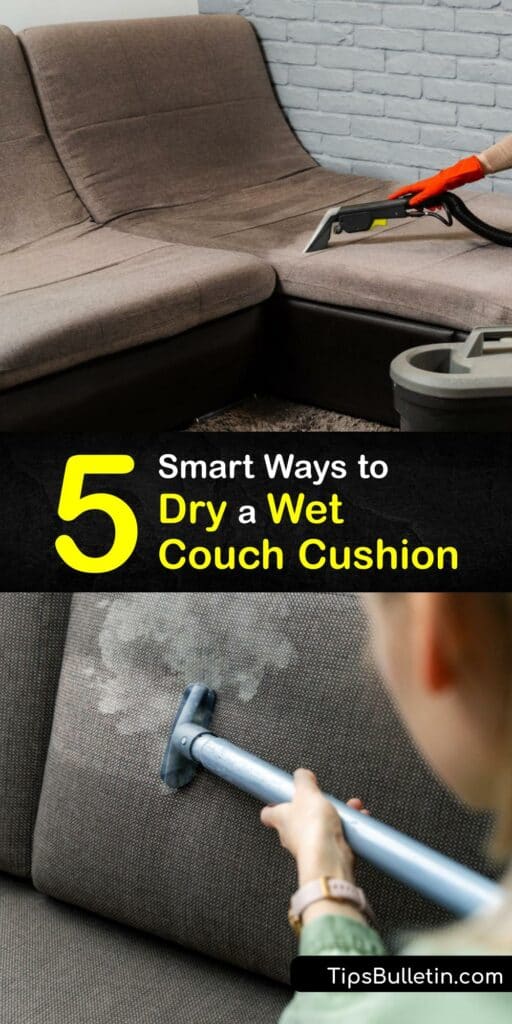 If you loved this illuminating article on how to dry a couch cushion, please share it with friends and family who want to find out how to clean a wet couch cushion on Pinterest and Facebook.