Drying suede shoes is simpler than you might think.
I blot my wet suede shoes with a microfiber cloth right away.
I stuff them with newspaper to maintain their shape and draw out moisture.
I let them air dry in a well-ventilated area, away from direct heat.
I brush the suede gently with a suede brush to restore the nap.
I apply a waterproofing spray once they're dry to protect them from future spills.
To ensure my suede shoes dry correctly and don't get damaged, I start by gently blotting away as much water as possible. I avoid rubbing the shoes to preserve the delicate suede fibers. Next, I stuff them with newspaper which not only helps maintain their shape but also aids in absorbing moisture. Air drying is a crucial step; I am careful not to place them near direct heat sources like radiators, as this could harm the suede.
Once the suede feels dry, I use a suede brush—which is quite affordable and easy to find—to lightly lift the nap and keep the material soft. Finally, I protect my shoes for future wear by spraying them with a suede protector. This step is key in my routine to keep my suede looking great for longer.
We all get caught in the rain, which always seems to happen when wearing our favorite suede shoes or garments. Many say that once suede is wet, there's no saving it, but that's not true. Learn how to dry suede shoes and clothes safely and effectively, no matter what kind of rainstorm you find yourself in.
Suede leather gets its unique, fuzzy texture from tiny leather "hairs" created during manufacturing. These fine hairs make up the velvety fabric nap of your suede boots and shoes. When these fibers get wet, they stiffen, become brittle, and break off, damaging your suede footwear.
The key to suede preservation is timing, but having a few suede-saving tips in your back pocket certainly helps. Discover how to reverse water stains, deal with tougher stains like oil and ink, and bring your wet suede shoes back from the brink with excellent how-to advice for safe suede management.
Discover the Best Way to Dry Suede Shoes Fast
We've got you covered if you're curious about suede care and the best way to dry suede shoes fast. Explore some great information to help you get started, so you can confidently tackle even the toughest suede stains.
Use a Microfiber Cloth Right Away
Time is critical when it comes to saving wet suede. The longer a wet suede shoe sits untreated, the higher the chances of irreparable damage to the delicate suede fibers. Use a microfiber cloth, soft cloth, or paper towel to blot and wick away as much water as possible.
When most of the water has lifted from the suede shoe, it's safe to brush the fabric lightly with a soft-bristled brush. Continue to softly brush the suede fabric as your shoe dries to ensure a smooth suede nap. Keep the fabric nap pliable while drying to avoid broken suede patches on your footwear.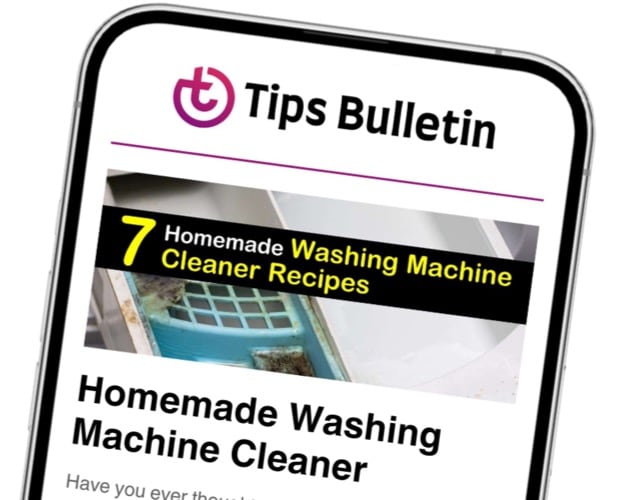 Finally, an email that Transforms Your Home.
Get the latest home and garden tips from our experts, delivered straight to your inbox.
How to Dry Suede Shoes with Newspaper
Did you know it's possible to dry wet suede shoes from the inside? Wet suede is super-fragile, and stuffing the toe box helps draw the water out of the suede leather and keeps your shoes looking like shoes instead of losing their shape and showing ripples on the suede finish from being folded or wrinkled while drying.
Help your suede shoes keep their shape and absorb water by using crumpled newspaper or any absorbent paper you have around the house. It's a simple step that makes a lot of difference in your suede moisture-management strategy.
Air Dry Your Suede Shoes
If you find yourself caught in a misty rain and wonder how to dry suede shoes, it's as simple as a bit of fresh air. Be advised that it's not suitable to leave soaking wet, soggy suede to sit and dry because it compresses the suede fibers. However, air drying is perfectly acceptable for damp suede footwear.
Use a paper towel or clean cloth to dab away the moisture, and don't rub the fabric nap. Get a soft toothbrush to fluff the suede, and set your shoes out to dry overnight. It may not be the fastest strategy, but it's safe, effective, and won't damage your footwear. If you're in a hurry, there is a suede speed-drying method coming up.
Brush Your Suede Thoroughly
Drying suede shoes is easy with a proper suede brush. A suede cleaning brush is specially designed for the fussy fibers on your suede fabric and helps wick excess water away. Suede brushes are safe to use on wet suede without damaging your footwear.
Shoe-care experts recommend brushing your wet suede a few times as it dries to keep the little fibers soft and flexible. A suede brush is usually around ten dollars; however, a nail brush, toothbrush, or soft-bristled brush does wonders for wet suede.
Brush the suede back and forth in short strokes and repeat as your suede sneakers continue to dry. Your suede brush is also helpful against dirt and dried stains. Regular brushing and maintenance help ensure your suede footwear looks its best.
Drying Suede Shoes with Cedar Shoe Trees
Drying suede shoes with a cedar shoe tree is a time-tested and highly recommended practice. Cedar is pretty incredible as far as natural wood goes. Cedar is from the Himalayas and the Mediterranean; it's aromatic and incredibly absorbent.
After a long day of wear, the inside of your suede sneaks is moist and becomes a welcome hideaway for stinky bacteria and pathogenic microflora. Use a cedar shoe tree at the end of every wear to preserve the shape of your shoes and keep the insoles dry and free from foot odor.
The Best Way to Dry Suede Shoes Fast
Drying suede shoes as soon as possible is an essential first step to saving your soaking suede. Of course, the best way to dry suede shoes fast is with a bit of care and well-controlled heat. Get the hair dryer out and refresh those wet suede shoes with these clever tips and tricks.
For this fast way to dry suede shoes, begin by stuffing the toe boxes with absorbent paper to help the shoes maintain their shape. Get a soft cloth and gently blot away all the extra water and moisture from the suede material, being careful not to crush the fabric nap. Preserving the structure of the suede leather fibers is most important; be gentle.
Set the hair dryer to a low or cold setting if possible. The best way to dry sneakers made of suede is to hold the hair dryer at least ten inches away from the shoe; if the suede feels warm, your hair dryer is too close. Brush your suede back and forth with a soft-bristled brush or suede brush to keep the fibers from stiffening.
Many types of shoes can be put in the dryer to avoid a musty smell after washing, like soccer cleats and running shoes. You can put cleats in the dryer after running through soggy grass to keep them smelling fresh.
Continue until the shoe is thoroughly dry, and remember to re-fluff the suede nap. Don't use a hair dryer on leather because there's a real risk of dying out and cracking the leather.
How to Dry Leather Shoes and Hiking Boots
Leather shoes are a bit more robust than suede and stand up better to the occasional rainstorm. Leather manages better than suede because it's made from the durable upper side of the animal hide, whereas suede is made from the soft inside of the hide.
Leather may be hardier, but applying direct heat to leather poses the risk of shrinkage and unsightly cracking. Leather shoes and boots require special attention to preserve the leather material once wet. Begin your leather preservation steps with a quick towel off, use a soft microfiber cloth, and gently soak up the moisture.
Remove the shoelaces and insoles, and stuff the shoes with absorbent newspaper. Change the paper every two hours, and watch your leather boots dry quickly and safely. Dry running shoes made from leather the same way. Apply the leather conditioner of your choice, and seal with waterproof protectant spray.
How to Get Water Stains and Salt Stains Off Suede Shoes
No matter how careful we are with suede, eventually, a water stain sneaks through. Take care of cleaning a water stain with a wet soft cloth, and gently go over the rest of the shoe until evenly moist.
Comb and fluff the suede with a soft brush or suede brush as it dries – no more water stains. Salt stains, however, require a bit of strategy.
Mix the white vinegar and water in a small bowl for an effective suede cleaning solution. For one of the best home remedies to clean suede shoes, dip the cloth and dab onto the affected suede, lightly massaging the stain, letting the white vinegar dissolve the salt. Always have a suede brush or soft brush on hand after you clean salt off suede to restore the suede fabric nap. After you clean and protect suede boots and shoes for the best looking footwear, they're ready to go.
Cleaning suede isn't as challenging as it seems when you have a few helpful hints. If you find yourself with a more severe and stubborn stain like an oil stain or an ink stain, we've got a couple of pro-tips for you, too.
Try a sprinkling of cornstarch over a nasty oil stain. Let it sit for 2-3 hours, ensuring the cornstarch has absorbed the oil, then brush the cornstarch away. For ink, dab a cotton ball in some rubbing alcohol to safely lift the stain.
How to Dry Suede Garments
We've discussed how to dry suede shoes, but what happens if you're caught wearing your favorite suede garment in the rain? Resist the urge to wring it, and do not use the washing machine; it will crush and damage the suede hairs. Instead, hang up your suede item and gently press a towel or soft cloth along the fabric.
Soak up as much water as possible. Fluff the suede with a soft brush as it dries, and watch for water stains starting to form. Don't put your suede jacket or other suede garments in the dryer. The high heat is tough on the best fabric, never mind delicate suede. If you want to shrink shoes in the dryer, use caution so you don't harm your suede shoes.
Protection and Prevention for Suede
We can't let you leave without sharing the biggest secret to keeping your suede shoes dry and protected during questionable weather and life's unexpected happenings. Suede protector spray is probably the best ten bucks you'll ever spend when it comes to suede maintenance.
A good suede protector creates a waterproof barrier that protects the fabric and prolongs the life of your favorite suede. It doesn't get better than 24-hour suede protection and worry-free wear. Don't use suede protector spray for faux suede finishes.
We hope you loved learning some of the best tips and tricks for suede care and long-term maintenance. Wet suede is an easy fix, especially with our go-to guide for how to dry suede shoes and garments.
Remember to soak up moisture and tough stains quickly, buff out minor scuffs with a suede eraser, use a suede brush or soft bristle brush regularly, and get a cedar shoe tree for your suede footwear. Always waterproof your suede with a quality spray. With a bit of preparation, there's nowhere you can't go with your suede.
If you enjoyed learning how to dry suede shoes, share this article with a friend on Pinterest or Facebook who loves suede and is always looking for new suede-care tips.