Athletes are known for exercising regardless of the weather, which often leads to wet running shoes and many people wondering how to dry wet running shoes. If you don't dry your running shoes properly, the shoe material stretches out while holding moisture, stays slightly damp for a long time, or changes sizes.
Walkers, runners, and other sports enthusiasts often wonder how to dry running shoes quickly to avoid missing out on the fun of the outdoors due to wet shoes. Prevention is the easiest way to avoid needing to dry wet running shoes, but if you get caught in a downpour or have an outdoor event planned, it's not always possible to prevent exposing your athletic shoes to excess water.
Fortunately, most trail shoes and trail running shoes are rugged and handle the drying process well. Running or walking in wet sneakers increases friction, resulting in blisters. In addition, your foot is less stable inside the shoe; this might cause inflammation in your joints, as well as harm, making it critical to understand how to go about drying running shoes in the dryer or by other means if a clothes dryer is not an option.
Innovative Methods for Speedy Sneaker Drying
Even if your running shoe isn't damp, it still needs to rest between uses. The insole of your shoe takes a hammering when you run or exercise. Over time, the continual compression with each step alters the sole contour and provides less support.
Allow your sneakers to rest for a day in between runs to recover their structure and give yourself ample time to dry your wet running shoes, and avoid wet footwear the next time you hit the trail.
If you own a pair of athletic shoes, understanding how to dry running shoes quickly means you never suffer from wet footwear. By learning how to dry wet running shoes properly, you protect your shoes from wear and take care of your joint and foot health by maintaining the support in your trail shoes.
If your shoes are wet and stinky, you need to address the odor as well as the dampness. The best way to clean stinky running shoes is by sprinkling the insides with baking soda and letting them rest overnight. The powder absorbs odor and wetness.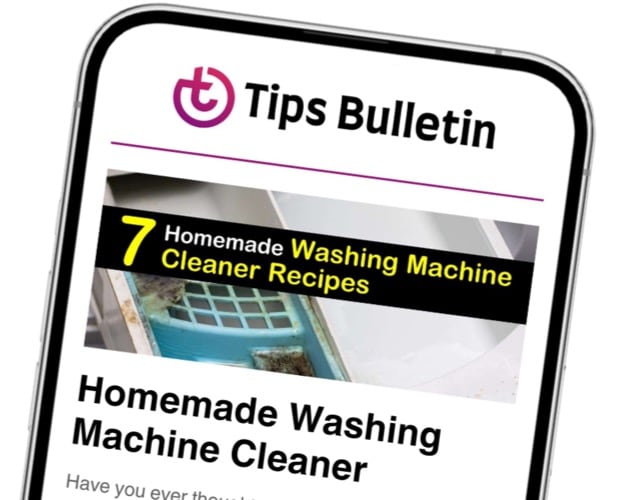 Finally, an email that Transforms Your Home.
Get the latest home and garden tips from our experts, delivered straight to your inbox.
Drying Running Shoes in the Dryer
The clothes dryer is often the fastest way to dry running shoes, whether wet from the rain or the washing machine. If you've been out in the rain and muddy conditions, it's easy to end up with dirt or sweat build-up and a damp shoe, which is unpleasant to wear.
If putting your dirty shoe in the washing machine, be sure to follow the manufacturer's guide for laundering and choose a mild soap detergent and warm water wash so as not to shrink or fade your sneakers. Of course, if you need a way to tighten your shoes, the dryer is one answer.
Drying running shoes in the dryer is not always the best plan. Your shoes get battered as they tumble around, and the high heat may also cause them to shrink or destroy the adhesive holding your athletic shoes together, causing them to distort or fall apart.
If you're in a rush and use this method to dry wet shoes in your dryer, dry your shoes in a low heat setting. Before drying the shoes, suspend them from the dryer door or place them in a mesh bag with the insoles separate if you have a removable insole.
Some dryers come with a built-in shoe drying rack; however, this is only suitable for particular shoe types, such as canvas or cotton-based footwear. If your dryer lacks a drying rack, hang the shoes by their laces from the dryer door.
Even if you take these precautions, drying your shoes in the dryer may shorten their lifespan. It's preferable to use other methods to dry your shoes.
How to Dry Wet Running Shoes with a Fan
A fan is a great option when you need to make your damp shoe into a dry shoe quickly without ruining it. Use caution to ensure your fan is not blowing hot air, as this may damage delicates like leather shoes, suede shoes, or other soggy shoes made from less rugged material.
Hooking your shoes to the grills of a table or floor fan bigger than the span of your wet sneakers is another option to dry them without hurting them. Use a wire hanger and a wire cutting tool to make hooks for easy hanging.
To use a fan as a shoe dryer and dry your boots quickly, clip two wire sections from the hanger using the wire cutter and bend them into an 'S' shape to act as hooks. Lay towels in front of the fan to catch any drips from the wet shoe.
Carefully insert one rounded end of the wire hooks into the fan's grill, and hang the boots on the other, so they lay flat against the front of the fan. If your sneakers have a removable insole, remove the insoles and untie the shoelaces.
Run the fan for a few hours or until the shoes are completely dry. Make sure the shoe is open to allow air to move inside.
How to Dry Running Shoes Quickly with Newspaper
Keep some newspapers on hand if you need to dry wet running shoes frequently or you have to dry soccer cleats fast. Ensure your footwear is clean.
If your shoes are dirty or muddy, clean them well before drying them by using a dry brush to gently scrape away debris after washing with a mild soap solution in warm water. When you keep white running shoes clean, it makes the drying process easier.
If you're dealing with odors, sprinkle some baking soda into the shoe interiors as a way to make you own odor eliminator for shoes. As the shoes dry, the baking soda will absorb both water and unpleasant smells. After the shoes are dry, shake out excess powder.
Remove the insoles and dry them individually, or position them near a fan to speed up the drying process and loosen or remove the laces to allow the shoe to breathe by opening it up.
Fill the shoes by crumpling up the newspaper to hide spots with too much ink, which could leave traces, and stuffing it in your shoes. Make sure the newspaper is pressed to the toe of the shoe. If you need to take care of stretching tennis shoes, overstuff the interiors to add a little bit of room.
Wrap the outside of the sneaker in towels or paper towels to dry the exterior portions of your shoes. Place your shoes inside in a well-ventilated and dry place out of direct sunlight.
If your sneakers are dripping wet, you may have to change the newspapers several times. Check the dampness level regularly and, if necessary, add additional newspapers for more absorption.
Your shoes may take longer or shorter to dry, depending on the amount of moisture. This method is ideal to use overnight for cleaning smelly shoes, so your athletic shoes are ready for use the next day.
A Hair Dryer Makes a Great Shoe Dryer
If you're in a pinch, a hair dryer works similarly to a fan or clothes dryer to give you a dry shoe in a short time. Always use the hair dryer on a low heat setting and maintain at least six inches between the nozzle and the sneaker to avoid melting or overheating. Remove the insoles and laces, and open up the shoe to allow hot air to circulate to the toe.
Natural Drying is Easy Shoe Drying
To dry your running shoes without a deadline, setting them somewhere well-ventilated and warm but out of direct sunlight is a straightforward option. Unfasten the shoelaces, remove the insoles, and put them beside the shoes. Place towels beneath the shoes to soak up water and allow air to circulate, and dry your wet shoes naturally.
Learning how to dry wet running shoes doesn't have to be a chore. Choose one of these simple processes and enjoy dry shoes quickly.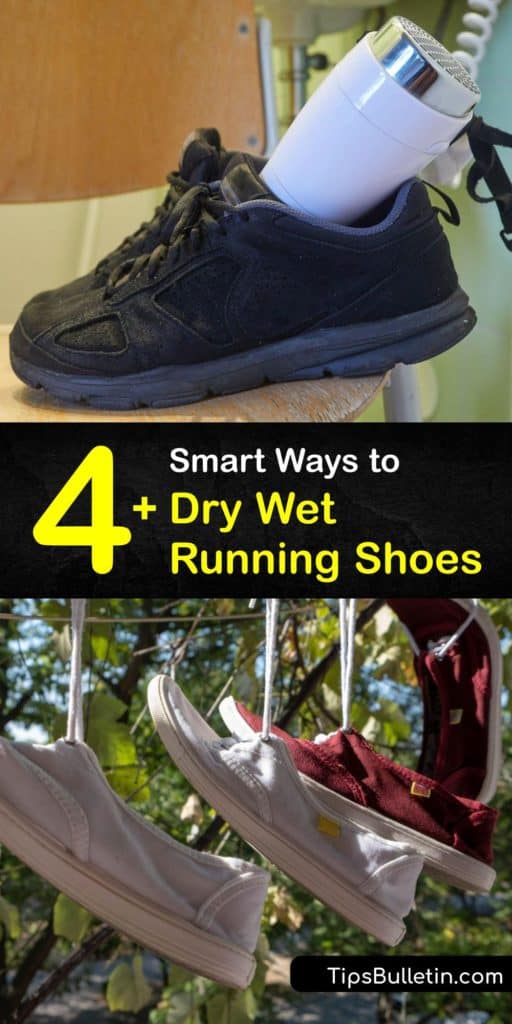 If you loved this article on how to dry wet running shoes, please share these handy tips on drying running shoes in the dryer with your friends and family on Pinterest and Facebook.