To many of us, corn on the cob represents summertime. We all love that time of year when our gardens and the local farmer's market give us bright, delicious, sweet corn on the cob. Having corn with our meals adds a special feeling to even the most straightforward fare, and just biting into a kernel of corn brings back memories of sunshine and hot weather.
When we want the great taste of fresh corn at any time of year, it's essential to know how to freeze corn on the cob safely and efficiently. So, can you freeze corn on the cob?
We look at a time-tested method of preparing ears of corn for preservation, and we show you our most reliable freezing process so that your corn comes out of the freezer in excellent shape. Finally, we let you in on our favorite corn on the cob recipe. You'll be surprised at how easy it is to have fresh corn throughout the year!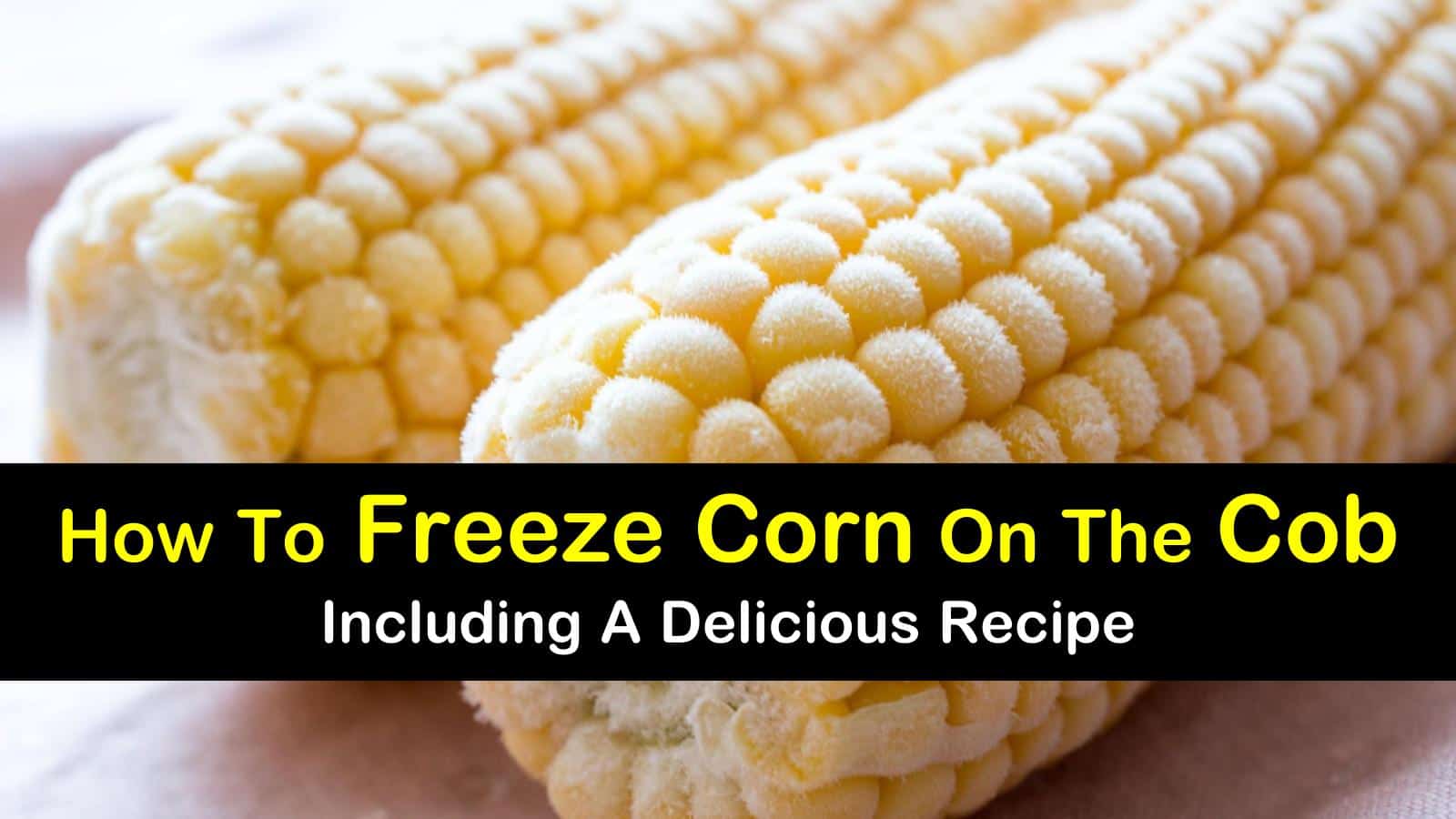 Preparing, Freezing, and Thawing Corncobs
When you have an abundance of fresh corn, it can be challenging to eat it before it spoils. How long is corn good for? It depends on how it is stored.
Freezing is one excellent option. The question, "Can I freeze corn on the cob?" has an easy answer. Yes, you can freeze corn, but to make sure that your corn is tasty and unspoiled, you need a tried-and-true method for preparing your corn for freezing, and you also have to have a freezing and unthawing process.
Having a reliable preservation process can mean the difference between long-lasting and fresh ingredients and a jar of contaminated food.
Note that you can also freeze a wide variety of fruits and vegetables in much the same way as you do corn on or off the cob. Freezing zucchini, tomatoes, peppers, and all sorts of produce ensures that you know exactly what goes into the finished product and is much tastier than buying frozen fruits and veggies from the store.
How to freeze carrots is much like freezing corn or other fruits and vegetables. You can slice them or leave them whole, depending on how you will use them in future recipes.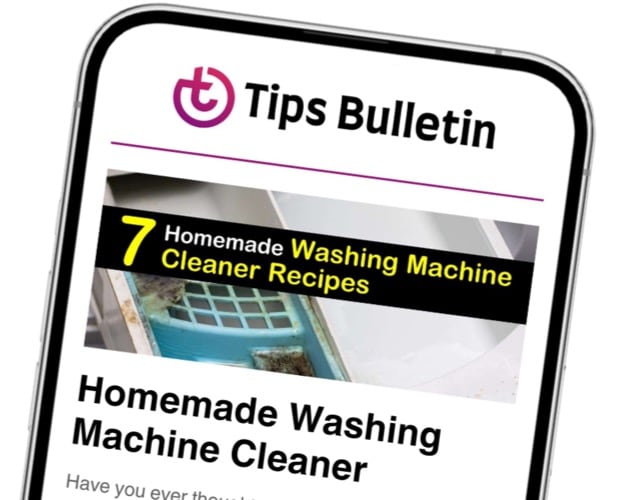 Finally, an email that Transforms Your Home.
Get the latest home and garden tips from our experts, delivered straight to your inbox.
Freeze mushrooms whole or in slices for later use in your favorite recipes. Freeze peaches for a delicious cobbler or to eat right from the jar. Freezing broccoli and celery are other choices, as are pears and strawberries.
You can even take advantage of freezing spinach to use later in your favorite quiche or lasagna recipe. The possibilities for food storage are virtually endless. You may need to invest in a bigger freezer!
Did you know that you can freeze dried fruit and vegetables? The best way to freeze dried fruit is to ensure that it is packaged safely in an airtight container or zipper freezer bag so that it's ready to use when you need it.
Depending on what you are freezing, consider that it may be best to use the frozen items in a recipe rather than eating a thawed version. Sometimes freezing alters the texture of food, making it less appealing when eating it by itself.
When you know how to freeze okra, or any other vegetable, knowing how you will use it later helps determine the best storage method.
This section takes a look at the corn on the cob preparation and storage process. We look at how to get your corn cobs ready for the freezer, and we walk you step-by-step through our reliable freezing method and show you how to freeze corn on the cob. And, we show you how to thaw frozen corn safely to keep it tasty and crunchy and even include a great recipe you can use with your frozen corn.
Preparing Corn for Freezing
It's time to show you the best way to preserve corn for long-term storage. If we want our corn to last in the freezer without getting freezer burn or getting chewy and hard, it's vital to start with only the best and freshest ears of corn. Use only near-ripe corn, and avoid freezing overripe or under-ripe ears.
Try to select ears with full, mature kernels, and make sure that your corn doesn't have any insects or other pests. For the best flavor, harvest corn in the early morning hours. Before you start, make sure you have enough freezer space.
To blanch corn and remove enzymes that break down corn over time, husk the whole cob and remove all the silk you can. You can use a vegetable brush to get the last stragglers. Bring the water pot to a boil, and add the ears one at a time. Avoid splashing the boiling water as you work with the corn.
Blanching time depends on the size of corn ears and your altitude, as small ears take a shorter time than medium ears, which take a shorter time than large ears. Higher elevations also require longer times than lower ones. Check the National Council on Home Food Preservation's literature to make sure you leave the corn in the water for the correct amount of time (..).
After the corn has been in hot water for the specified time, remove them, and drop them into the cold water to stop the cooking process. Drain the corn, and place them on a cookie sheet.
How to Preserve Corn
The best way to freeze corn on the cob is to use FoodSaver-style vacuum seal bags, but Ziploc bags or other zip-seal bags will work, too. The more air in the bag when you place the corn in the freezer, the higher the risk that the corn will get freezer burn, so if you use Ziplocs, force out as much air as possible. Always label freezer bags to make sure you use the oldest items first.
Place one or two ears of corn in each bag, depending on the portion size you want. Stick the straw into the bag, allowing it to poke through the opening.
Seal the bag so that the closed bag top tightly surrounds the straw, then suck all of the air out of the container. Get as much air out as you can, and then pinch the bag top, slide out the straw, and seal the bag. Place the freezer containers in an unused corner of the freezer.
Storing Corn in the Freezer
Of course, you can also use this freezing method for corn off the cob, too. In addition, you may choose to preserve this yummy veggie by canning sweet corn instead of freezing it. Either way will provide you with fresh, delicious corn during the months when you cannot get it in the store and it is not available at the farmer's market.
Thawing Frozen Corn
Unfortunately, freezing corn and other fruits and veggies is only half the battle. To make your food preservation a success, you have to get the corn back to room temperature and ready to use in cooking without altering its taste or texture.
As many problems can arise during the thawing process as during the freezing process, it's essential to know how to thaw frozen corn just as it is how to freeze it.
When you're ready to use your corn, remove as many bags as you need from the freezer, and put them in a back corner of the refrigerator. Fridge temperatures are low enough that they won't force the corn to warm up too quickly and will allow your cobs to gently and gradually reach a safe temperature.
Your corn is now ready for use on its own, but we recommend using it in corn recipes like southern creamed corn. You won't believe how tasty this cream style dish is; the flavor and texture are out of this world.
Work over a large bowl so that you catch all of the corn kernels as you go. With the paring or electric knife, carefully cut away the kernels into the bowl, including the juice. Scrape off any residual cut kernels from the cob using a fork.
Pour the cut corn and juice into a saucepan. Add butter, milk, pepper, and salt, and place the pan over medium heat — cook the corn for ten minutes, stirring it constantly. If the corn is still watery after ten minutes, add the cornstarch and cook for another five minutes.
You can also use your frozen corn with freezing potatoes to make a delicious chowder that is perfect to eat during colder weather. There are numerous recipes that take advantage of your frozen produce, whether fruits or vegetables, so check them out on Google now.
We hope you enjoyed learning how to freeze corn on the cob. If you ever wondered, "Can you freeze corn on the cob?" then wonder no more! You absolutely can, and our guide can help.
Experiment with other ways to preserve your fresh corn. Try a pickled corn recipe or can it for later use.
We showed you how to select the best corn and how to prepare it, freeze it, and thaw it. You'll never have to wish for corn in the middle of winter again. Note that you can freeze many other vegetables, too. Freeze green beans, okra, and almost every other garden staple you have. Open the freezer instead of visiting the grocery store!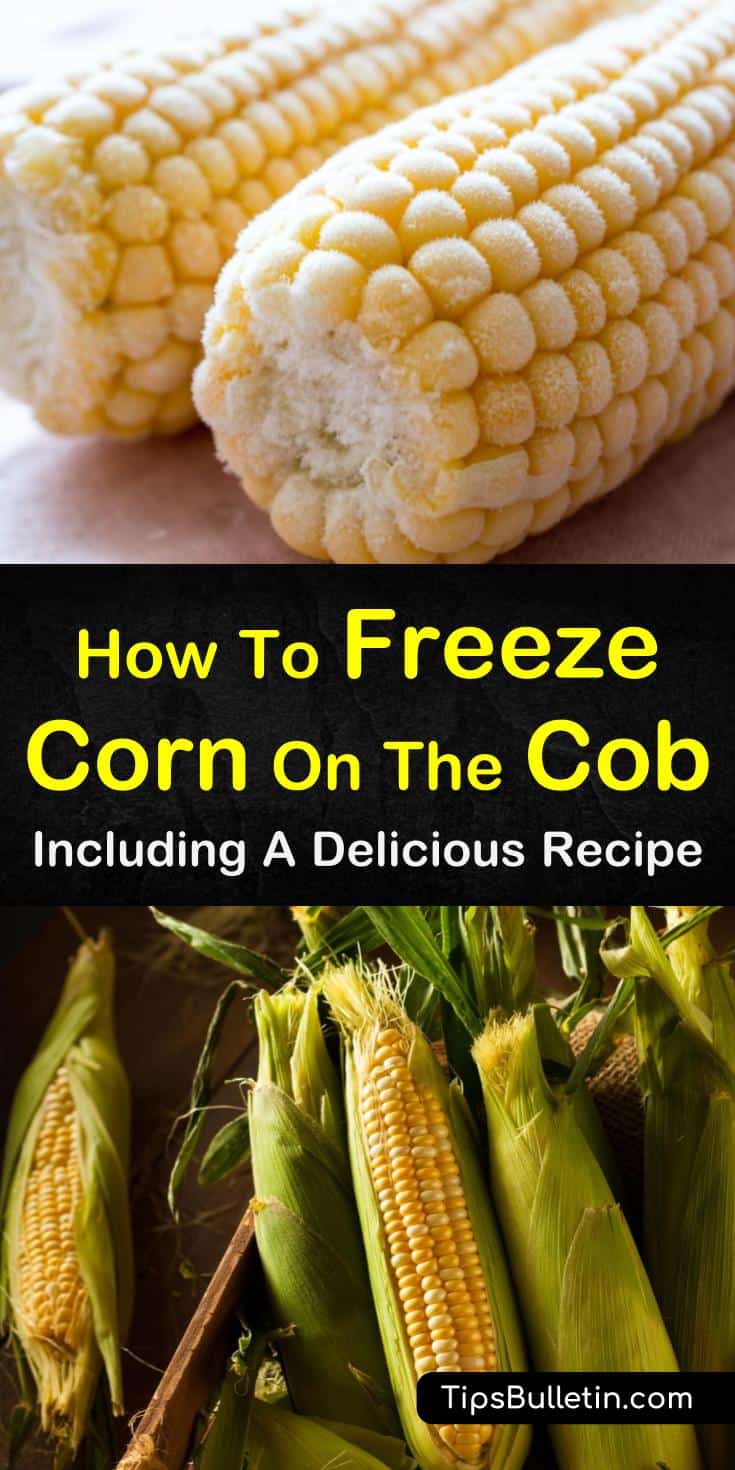 Thanks for reading our guide on freezing corn on the cob. If you found our tips on how to store corn on the cob helpful, we'd appreciate it if you'd share this guide on the best way to freeze corn on the cob with others on Facebook and Pinterest.