Zucchini bread is a terrific solution to use up excess zucchini from your garden if you have plenty of leftovers. Not only is a zucchini bread recipe an effective way to incorporate zucchini into one of your favorite recipes, but it also carries several health benefits. Learning how to freeze zucchini bread is important so the loaf stays fresh as long as possible.
This article shows you how simple freezing zucchini bread is when you have the correct preservation tools. In addition to showing you how to freeze zucchini cake and bread, we also describe how to properly thaw the bread as well as an easy-to-follow zucchini bread recipe using the fresh zucchini from a garden or your local farmer's market.
Knowing the best way to store zucchini bread in the freezer is essential to prevent freezer burn, which results from small air pockets that destroy your bread. Some people believe that frozen zucchini bread does not taste as good after thawing. However, we show you how to keep your zucchini muffins or bread fresh even after being in the freezer.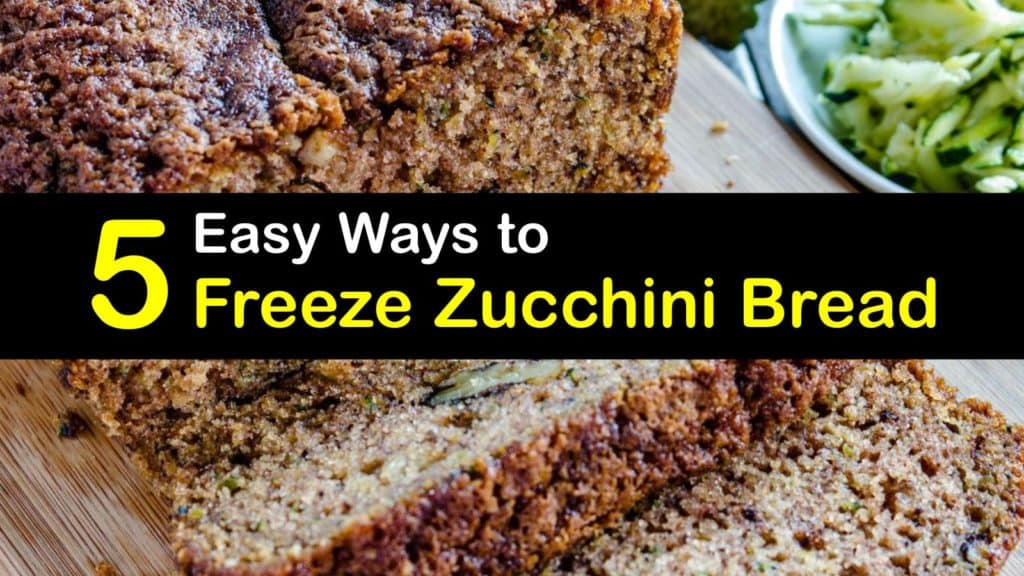 The Freezer is the Best Way to Preserve Zucchini Bread
If you are ready to make a batch of yummy zucchini bread, not only do you need to be able to tell if zucchini has gone bad but you also should know how to store it if you have leftovers.
How long does zucchini last in the fridge before you make bread with it? Zucchini usually lasts up to two weeks in the refrigerator but using it as soon as possible is best.
After you make zucchini bread, storing it in the fridge or at room temperature is undoubtedly an option if you plan on eating it right away, as bread stays fresh for up to a week this way.
However, to store your zucchini or pumpkin bread longer, keeping it in the freezer is ideal.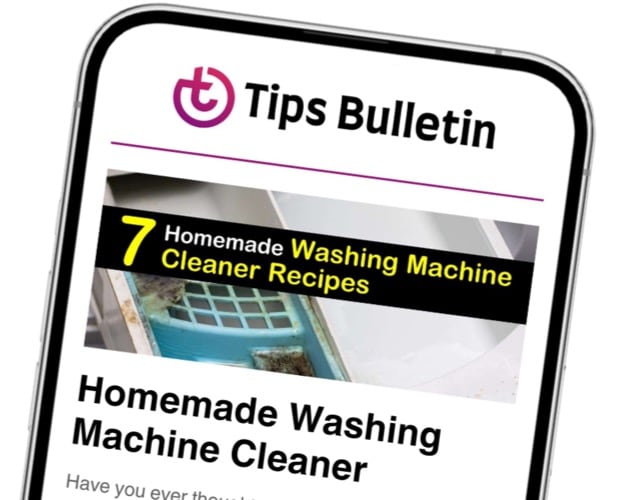 Finally, an email that Transforms Your Home.
Get the latest home and garden tips from our experts, delivered straight to your inbox.
A freezer slows down the speed at which molecules move, preventing the growth of harmful bacteria and microorganisms that lead to food spoilage and various food-borne illnesses. This applies when you want to preserve zucchini itself, as well as zucchini bread.
To keep quick breads as fresh as possible in the freezer, you must know how to freeze zucchini bread properly. The same principles apply when you freeze banana bread, too.
How to Freeze Zucchini Bread in Individual Slices
After baking a tasty loaf of zucchini bread, it is vital to know how to freeze it right. Let your zucchini bread cool before implementing any freezing technique so you do not lock in unnecessary moisture.
For freezing individual slices of zucchini bread, slice the loaf into your preferred serving size after the bread cools. Poke tiny holes in the loaf's top with a toothpick to speed up the cooling.
Wrap each slice of bread with plastic wrap or aluminum foil. Plastic wrap and aluminum foil must cover every part of the bread so that no air can enter and affect the bread.
We suggest wrapping each slice of bread two times with the preservation wrap of your choice. After each piece is covered, combine the slices of bread into a Ziploc freezer bag.
Freezing Zucchini Bread Loaves
Storing an entire loaf of zucchini bread in the freezer is similar to freezing individual slices. Keeping your zucchini bread in the freezer helps preserve the enzymes that keep the bread fresh.
Although it may seem like a time-consuming task at first, freezing zucchini bread loaves is manageable.
After baking, let your zucchini bread cool before freezing the loaf. If the bread does not have the chance to cool completely, excess moisture gets trapped on the loaf, negatively affecting the taste and how long the bread stays fresh.
Wrap the loaf tightly in aluminum foil two times and transfer the loaf into freezer bags. Ensure the aluminum foil covers the entire loaf, and the bag is sealed tightly before storing zucchini bread in the freezer.
Best Way to Store Zucchini Bread after Thawing
There are two alternatives when it comes to thawing your zucchini bread. To soften the whole loaf, place it in your refrigerator for the longest-lasting zucchini bread.
Although this defrosting process takes a little longer to thaw your bread than setting it out at room temperature, it extends the overall shelf life and prevents dried-out bread.
We suggest placing your pieces in the microwave or a toaster oven to thaw. Make sure to remove any plastic wrap or aluminum foil before thawing your zucchini bread slices in the microwave or toaster oven.
Health Benefits of Zucchini
Before baking your own loaf of zucchini bread, it is nice to learn about the tasty treat's nutrient facts. One of the desirable characteristics of zucchini bread is that it is a sweet treat made from veggies.
Compared to other bread, zucchini bread is low in carbohydrates and cholesterol. Additionally, zucchini is an excellent source of vitamin A, vitamin C, and antioxidants that promote healthy digestion.
Most zucchini bread recipes contain gluten. Another thing about zucchini bread is that you can tamper with the recipe to add even more sweetness by incorporating ⅔ of a cup of semi-sweet chocolate chips.
Delicious Homemade Zucchini Bread Recipe
Now that you know the best way to store zucchini bread in the freezer, it is time to uncover a delicious DIY zucchini bread recipe.
This is one of the best shredded zucchini recipes. If you own a food processor, utilize the grater tool to shred the veggie. You do not need to place the shredded zucchini in boiling water for blanching.
Place all of your ingredients into one large bowl, starting by pouring in the wet ingredients and then the recipe's dry ingredients. Stir the mixture until the consistency is uniform before transferring it to loaf pans.
Preheat your oven to 325℉ and divide the recipe into two tins before baking for 45 to 55 minutes. Set your loaves on parchment paper to cool. Whether you use yellow squash or zucchini for your bread recipe, both veggies offer a sweet treat.
Understanding that the best way to store zucchini bread for long periods is in the freezer is critical. A freezer slows down molecule movement and prevents food spoilage for months.
Freezing your bread correctly is important to make sure the bread stays fresh after thawing and so that the bread is free of any freezer burn.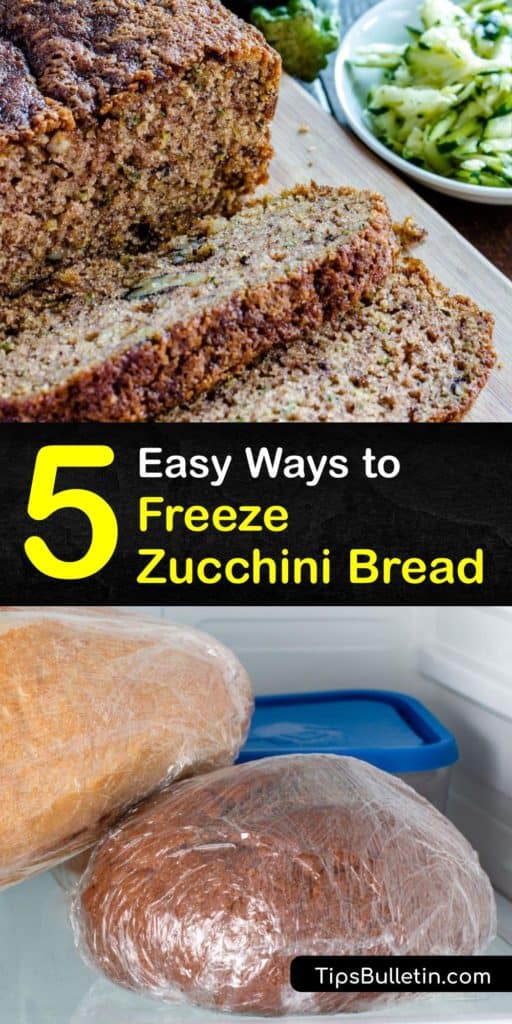 If you discovered how to freeze zucchini bread, share this article about freezing zucchini bread with your friends that love baking on Facebook and Pinterest.