Removing a bad smell from your car is surprisingly straightforward.
Sprinkle baking soda on the affected areas, such as seats and carpet, and leave it overnight.
The next day, vacuum the baking soda to remove the absorbed odors.
For steam cleaning, use a steam cleaner to reach deep into the upholstery and eradicate smells.
Mix white vinegar with hot water, spray it onto the surfaces, and allow it to dry for a natural deodorizing effect.
Put an odor absorber like activated charcoal or baking soda in mesh bags and place them under the seats or on the console.
I always start with the easiest method: I simply sprinkle baking soda on the car seats, carpet, and floor mats, ensuring that I cover any areas where the odors are the strongest. I leave the baking soda to do its magic overnight, allowing it to absorb the foul smells. The following morning, I vacuum up the baking soda, and just like that, my car smells much fresher.
If I'm dealing with a more persistent smell, I'll turn to my steam cleaner. It's amazing how it uses heat and water to eliminate odors from my car's upholstery. I just have to make sure I carefully follow the directions to avoid damaging my car's interior.
Another tactic I use involves white vinegar. I mix it with hot water, spray it onto the affected surfaces, and then let it dry naturally with the windows open. Vinegar is fantastic at neutralizing odors without leaving any harmful chemicals behind.
And if I'm in a pinch, I rely on a quick fix like an odor absorber. I place either activated charcoal or baking soda in a small mesh bag and position it somewhere inside my car, such as under the seat. It's a hassle-free solution that works to keep my car smelling clean.
Each of these methods is easy, fast, and economical, making them perfect for maintaining a fresh-smelling vehicle without breaking the bank.
If you're a car owner, you likely want to know how to get a bad smell out of your car. No matter how much you work to keep your vehicle clean and tidy, unwanted smells happen. Whether an unfortunate friend vomits on your seats or a canine passenger leaves behind a stench, knowing how to remove smells from your car keeps you from enduring these odors long-term.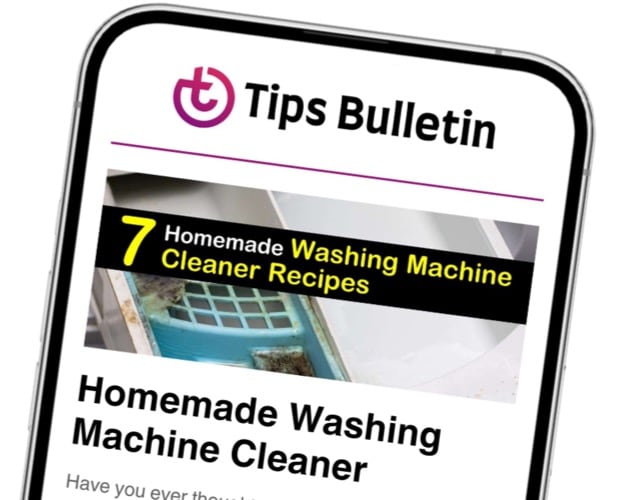 Finally, an email that Transforms Your Home.
Get the latest home and garden tips from our experts, delivered straight to your inbox.
A smelly car reflects poorly on you and your hygiene. Nasty smells make you seem unclean and unprofessional, so it's paramount to promptly address any odor in your vehicle. Thankfully, getting a bad smell out of the car doesn't have to be a headache.
Auto detailing is expensive and leaves you without a ride. When your vehicle gets stinky, use simple DIY ideas to clean it and clear any odor. Pass on chemical cleaners and harsh products that are bad for your health and upholstery, and remove bad odor using everyday products.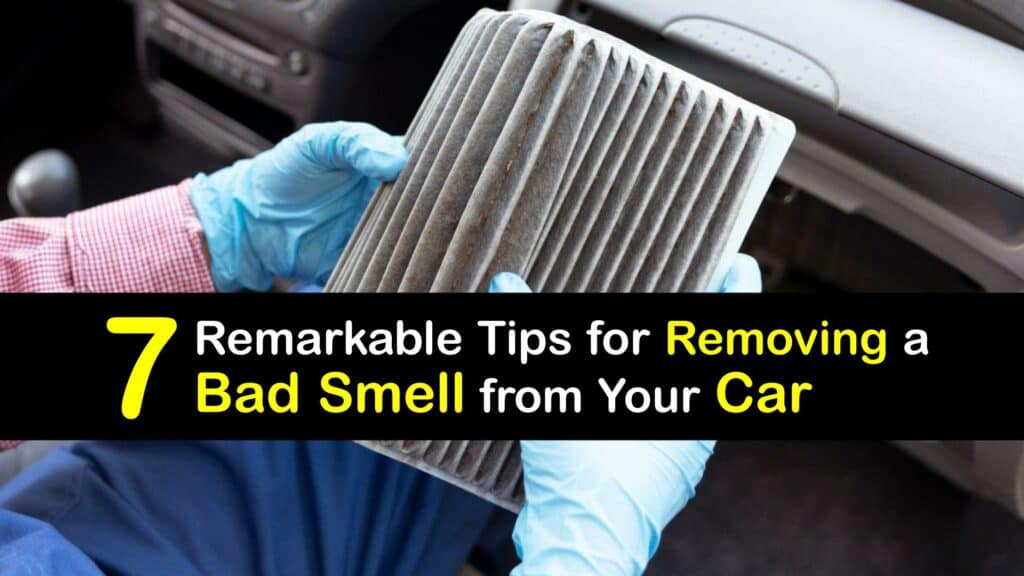 How to Remove Smells From Your Car
Understanding how to get a bad smell out of your car ensures your vehicle doesn't cause you embarrassment and discomfort. The lingering stench of cigarette smoke or the pervasive odor of dogs makes a car ride miserable.
Fortunately, you don't need to endure a bad stench while driving. Explore these valuable ideas on beating car odors and keeping your car interior in tip-top shape.
The Importance of Removing Bad Smells From a Car
Car upholstery often traps odour – the car seat and carpet in your vehicle cling to unpleasant smells. Whether you had a canine passenger, someone was sick or smoked in your car; these smells persist long after the event.
A stinky car makes you seem unclean, whether it's a smoke odor or a bad smell. Find out about the unpleasant odor in vehicles and how to remove smells from your car.
A lingering odor like cigarette smoke smell makes traveling in your car cabin an unpleasant experience. Fortunately, a little car maintenance and cleaning restore your vehicle to an inviting space.
How to Get a Bad Smell Out of Your Car
Baking soda is a powerful odor remover and won't wear or fade your car upholstery. This white power is found in almost any grocery store and costs very little per box.
Clean up any wet mess, such as vomit, and sprinkle baking soda to absorb the smell. Dust a thin layer over the carpet, floor mats, and seats, and leave it overnight to absorb the bad smell. Vacuum the baking soda to keep a car smelling good by eliminating the smell with a natural deodorizer.
Steam Cleaning for Getting a Bad Smell Out of the Car
A steam cleaner is a valuable tool for destroying a bad odor in your car. A steam treatment combines water and heat to reach deep into car upholstery, clean your cars ceiling fabric, and eradicate odor-causing dirt.
Steam temperatures kill bacteria and fungus and leave your car interior sanitized. Follow the user directions while steam cleaning to avoid wear to your car's upholstery.
Eliminate Car Smell Fast With White Vinegar
White vinegar is a famously good odor neutralizer. Thanks to its slightly acidic pH, distilled white vinegar penetrates the material of your car upholstery and destroys odor-causing compounds while cleaning and sanitizing.
Unlike chemical upholstery cleaners, a white vinegar solution is safe and natural with no harsh chemicals or unknown additives and it's a great way to get moldy smell out of your car. Mix white vinegar into a solution with very hot water to make an economical and effective car cleaner.
Shake the ingredients in a spray can to blend them well and spray your car's interior surfaces to get smoke smell out of the car. This makes a great homemade dashboard cleaner, too. Keep your car windows open and let the vinegar mix dry naturally while new air circulates.
If the vinegar scent persists after cleaning, consider using a DIY air freshener to give your car a pleasing fragrance.
DIY Air Freshener to Remove a Nasty Smell Quickly
A bad odor may appear at the worst time. If you don't have a moment to stop and clean your car, air fresheners help mask the unpleasant smell.
Essential oils are a non-toxic and affordable method of fragrancing your car's interior when dealing with a foul odor. Bright and vibrant scents like lemongrass, eucalyptus, and peppermint cover the smell of cigarette smoke.
Customize your car's scent with your favorite oil, or blend a few for a unique aroma. Add the essential oil and warm water to a sprayer and shake well. Mist into the air as needed to remove musty smells from a car or to disguise undesirable odors inside.
An Odor Eater Eradicates an Unpleasant Smell in Your Car
Odor eaters make fast work of odor removal as they absorb bad smells from the air. Try an odor eater if you're short on free time and looking for a painless way to get the stench out of your car. It's easy to make a powerful car interior deodorizer with items you already have.
Add a small amount of your preferred odor absorber to small mesh bags or bowls and set them inside your car on the console or under the seats. When the odor eliminator loses efficiency, dump the substrate and replace it to keep your vehicle smelling its best.
Clean Your Air Conditioner to Destroy Car Odor
Your car's musty and moldy smell may be coming from your air conditioning system. Mold spores sometimes grow inside a car's ventilation system, and if left unchecked, produce a musty odor that permeates the cab. Clean your air conditioner during routine car maintenance to keep the air inside healthy and clean.
Lower all your car windows, start the engine and turn your fan on low to begin the cleaning process. Remove your cabin air filter according to your car manual, and find the plenum box beside your wipers at the bottom of your windshield.
The plenum box ties into your air system, so spray an aerosol disinfectant into this box to send it through the unit. The spinning fan draws the cleaner in and ensures mold spores and microorganisms are destroyed, along with their musty aroma.
Leave the car engine running for a few minutes after treatment, and put the windows down for a few hours to let your car air out.
An unpleasant smell makes your car appear dirty and unhygienic, and driving in is no fun. Getting a bad smell out of the car is easy when you know how to use simple items like baking soda and white vinegar to erase the odor. Clean unwanted smells with straightforward DIY methods and enjoy a renewed vehicle.
If you loved this article on how to get a bad smell out of your car, please share these brilliant tips for getting a bad smell out of the car with your friends and family on Pinterest and Facebook.