Leather shoes are a nice addition to any outfit, but it is challenging to maintain the shine of new leather shoes. Grease stains are common issues for leather shoes; thankfully, leather shoes are among the easiest types of shoe material to clean. Learn how to get a grease stain out of leather shoes at home without using a commercial leather cleaner.
Grease stains on shoes often come from food items like butter, cooking oils, and fats from meats. Lotions and other skincare items also leave grease stains on leather shoes. Because grease is similar to oil with thickener added, grease stains are not soluble in water and are difficult to remove through standard cleaning methods.
After coming in contact with a grease source, scraping off any solids with a butter knife is the best way to help reduce the stain. Tackling grease stains involves drying or dissolving the stain residue to help remove it from your shoes.
How I Clean Grease Off My Leather Shoes
The most effective way to get grease stains out of leather shoes is to treat them quickly. After removing solids, blot the area to absorb any excess grease before you begin cleaning. The challenge with cleaning leather is not damaging the material as you clean it.
Depending on the leather, the material of your shoes may have a direction that the texture goes in. Applying a cleanser along the texture direction makes removing stains easier when cleaning shoes.
Removing My Stubborn Stains with Cleaning Paste
One easy way to dry grease residue is to add a powder to the stain to dry and clump on the stain. Flour and corn starch are everyday items in the kitchen cabinet that work well when used to clean leather stains without damaging the material.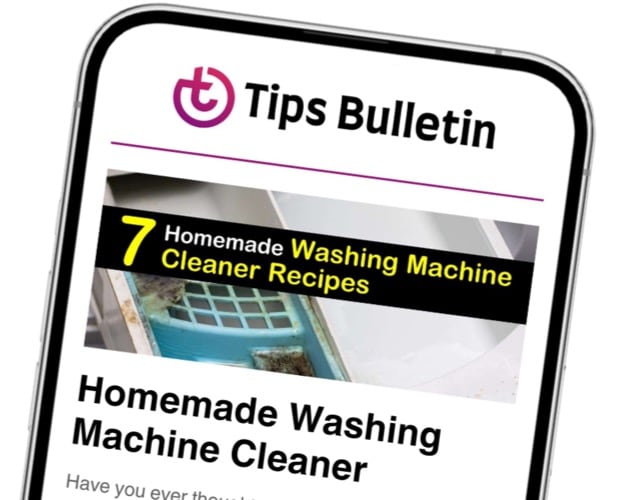 Finally, an email that Transforms Your Home.
Get the latest home and garden tips from our experts, delivered straight to your inbox.
Pour the ingredients into a bowl and mix well with a spoon until it forms a paste. Dip a microfiber cloth into the bowl and dab the mixture onto the leather. Gently clean the stained area by blotting the stain without scrubbing. Dab the area dry with a clean rag before trying again if the stain remains.
Cleaning My Grease Stains Using Dish Soap
While a good way to clean a leather saddle is with saddle soap, use dish soap to help clean stains off leather. Although water is not effective at removing oily stains, mixing water with soap helps lift the stain to clean grease off leather shoes.
Mix dish soap with water in equal parts in a bowl before rubbing the mix onto the leather. Gently work the stain away from the leather, then dab the area dry with a soft cloth until the stain is completely dry. Using dish soap on a damp cloth works well to remove ink stains on leather.
How I Get a Grease Stain Out of My Leather Shoes
The leather of your shoes absorbs small amounts of grease, but thicker oil stains on leather can damage it. Stain removal is easier if you start cleaning it before it dries.
To use laundry detergent to remove grease stains and get an old oil stain out of leather, apply a small amount of detergent to the stain with your fingers until the stained area is saturated. Leave the detergent to sit on the stain for at least 30 minutes. Clean with a damp cloth before drying your shoe.
I
Use Cornstarch as a Stain Remover
Learn how to use cornstarch to clean grease off suede shoes and leather boots safely. Marks on leather shoes can come from grease sources on hands and leave unsightly stains. Blot with a clean, dry cloth to remove grease. Dabbing the stain absorbs excess grease to prevent further staining.
Sprinkle cornstarch across the stain and leave it to sit overnight. Wipe the cornstarch away to check the stain is completely absorbed into the powder. If not, add more cornstarch to eradicate the stain. Treat the material with a leather conditioner to keep the leather moist.
Note: Baby powder and talcum powder are excellent substitutes for cornstarch.
Rubbing Alcohol to Remove My Oily Stains
Grease is soluble in solvents that aren't water, making rubbing alcohol an ideal choice for breaking down and dissolving stains on various materials.
For a fast and ideal way to clean leather boots with household items, dip a cotton ball lightly in rubbing alcohol and gently blot the grease stain to dissolve the grease stain. Clean the stain with a little laundry detergent. Dry the area with a clean cloth.
Note: Because rubbing alcohol is a gentle cleanser, it is safe enough to use on suede leather shoes. After cleaning suede, use a suede brush to restore the texture.
How I Remove Grease from My Leather Boots with Vinegar
Vinegar is a versatile shoe cleaner because of its acidic properties for dissolving grease and other types of buildup. Using white vinegar with water creates a safe solution for cleaning nubuck and suede shoes and also removes gasoline smell on shoes and boots if you had an accident filling up.
Dab the diluted vinegar onto the stained area of your shoes with a soft cloth. Avoid applying too much pressure when cleaning suede shoes to prevent the vinegar from spreading.
Thoroughly dry your shoe with a clean cloth before applying shoe polish. If you have water stains on your boots, distilled water works well to remove the stain left by any minerals in the water.
Removing My Grease Stains with Cream of Tartar
A byproduct of making wine, cream of tartar is chemically an acid. Outside the kitchen, it's effective at removing grease stains from leather shoes.
Combine lemon juice with cream of tartar in a bowl until well combined. Use a cloth to apply the mixture to the grease stain and gently rub until it lifts off the leather. Wipe away the stain and the remainder of the cream of tartar mix. Use a cloth or paper towels to dry the area.
How I Remove Scuff Marks from Leather
While attractive, leather shoes are easy to scuff. Well-conditioned shoes are less prone to scuffing, but using a solvent is an excellent way to remove scuff marks and grease marks.
Acetone is a solvent in polish remover you can use to remove various marks from shoes. To remove scuff marks, apply nail polish remover to a cotton ball and polish scuff marks from your shoes in small circular motions.
Learning to clean grease off leather shoes involves tackling the stain before it becomes set in and damages your shoes. The best method of removing stains is to gently lift or dissolve stains.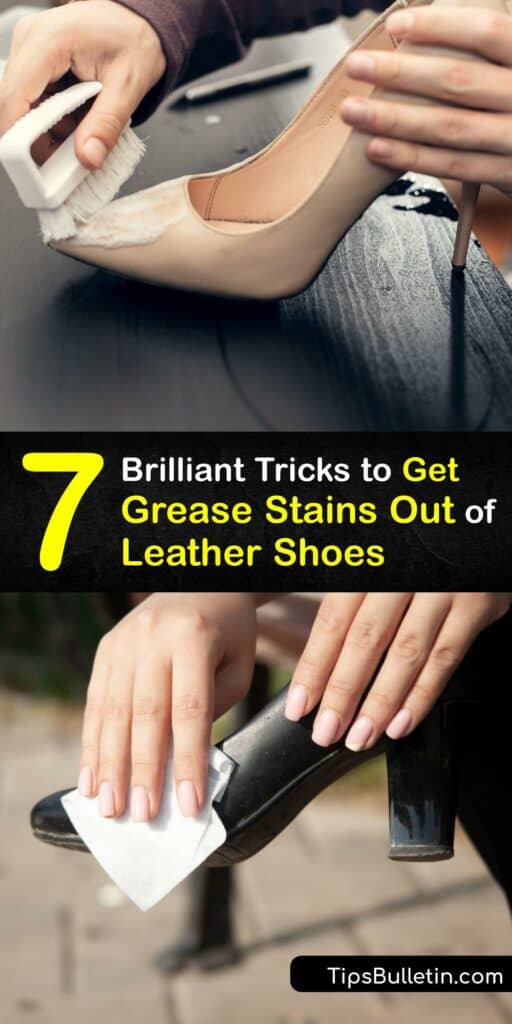 If our guide on how to get a grease stain out of leather shoes helped you, share our ideas on Facebook and Pinterest to help friends looking for guidance on how to remove grease from leather boots.