Getting unpleasant odors out of a room is easier than you might think. Here's my practical and cost-efficient approach:
Open windows to let fresh air circulate
Spray a mix of equal parts white vinegar and water
Sprinkle baking soda on affected areas and vacuum after several hours
Create a DIY air freshener with essential oils and baking soda
Place bowls of activated charcoal or coffee grounds to absorb odors
For a quick and effective solution, I always start with airing out the room; this step alone can reduce a significant part of the odor. Then, I prepare a simple spray with three cups of distilled white vinegar and three cups of hot water, which I mist over any surfaces that may have absorbed the nasty smells. This natural mixture is great for neutralizing a variety of odors without leaving behind any harmful residues.
If I'm dealing with something particularly stubborn, like pet odors or mustiness, I grab my trusty baking soda. I generously sprinkle it across carpets, couches, or any fabric surfaces and leave it to sit overnight. The baking soda soaks up the bad smells, and all I have to do in the morning is vacuum it up. It's amazing how much freshness this step can bring!
Sometimes, I want to add a pleasant scent to the room after neutralizing the bad ones. To do this, I make a DIY air freshener using a combination of my favorite essential oils—lavender or citrus are fantastic choices—and baking soda dissolved in warm water in a spray bottle. Spraying this around adds a refreshing aroma and is incredibly inexpensive.
Finally, if the room needs a little extra help, I place small bowls filled with activated charcoal or coffee grounds in various areas. These are fantastic for absorbing lingering odors, and they're super low-cost. Just remember to replace them every so often to maintain their effectiveness. With these steps, I can confidently say goodbye to unpleasant smells without breaking the bank.
Getting the smell out of a room might seem daunting. Whether you have an unused bathroom, a room with many pet accidents, or a space where smoking has occurred, a stench may linger and quickly become unpleasant to spend time around. At some time or another, every homeowner needs to know how to get a smell out of a room.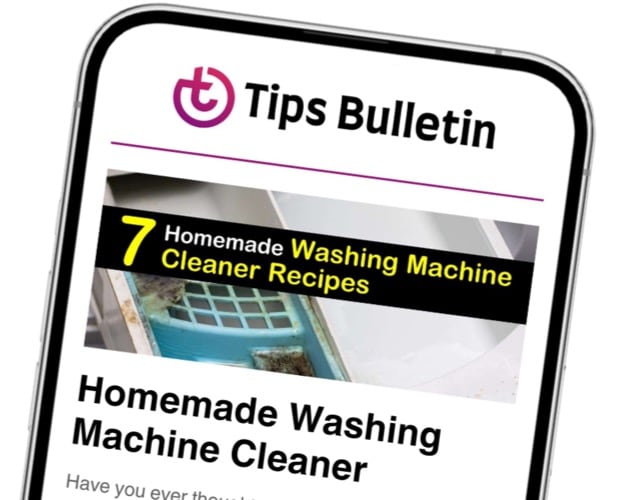 Finally, an email that Transforms Your Home.
Get the latest home and garden tips from our experts, delivered straight to your inbox.
Some odors are challenging to remove thanks to their chemical structure and persist well past the initial discovery time. Fortunately, proper cleaning methods and odor-destroying products make releasing foul smells a breeze.
Find out how to remove a bad smell from a room, and rest assured that you can always keep your household smelling clean and inviting. Eliminating odors doesn't have to be complex or costly. Many home remedies use everyday, affordable items like white vinegar and baking soda to efficiently remove unwanted smells and keep a room smelling fresh.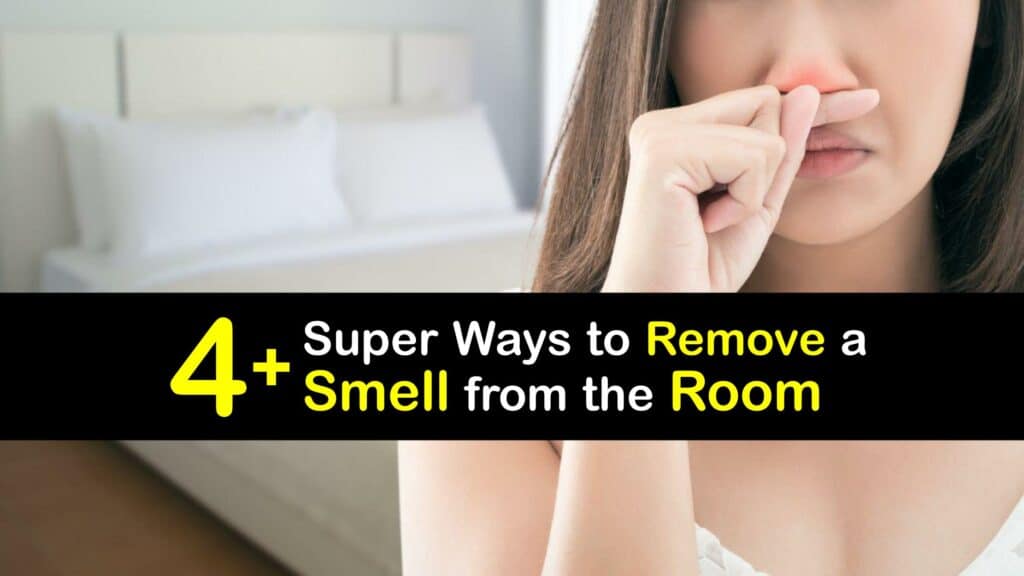 Fantastic Ideas for Getting the Smell Out of a Room
Explore how to get a smell out of a room and say goodbye to cigarette smoke, pet odors, and other unwanted smells. When deciding on how to remove a bad smell from a room, take into account the items you have available and your personal preferences.
Getting the smell out of a room doesn't have to be complicated, whether you are getting a mildew smell out of the house or a single area. With several options, from carpet cleaning and activated charcoal to crafting a white vinegar or essential oil treatment, the smell will be gone from your room fast.
What Causes Unpleasant Odor?
While the culprits behind some undesirable smells are apparent, for example, smoke particles cause cigarette smell, others are tough to decipher. The source of a musty smell might be harder to identify. What's certain is lingering odor is not uncommon inside homes and takes many forms.
Anything from lack of fresh air to mold growth may create a stench in your home. Whether you're a pet owner who struggles with pet smell or a smoker who has lingering cigarette smoke odors, using the correct cleaners removes these aromas from your home for good.
How to Get a Smell Out of a Room
Distilled white vinegar is often touted as a cleaning, brightening, and freshening titan. Find it in most grocery stores; it has many uses, from pickling foods to cleaning the bathroom, removing candle soot from walls, and even deodorizing a room with an unpleasant smell.
The naturally-occurring acetic acid found in white vinegar breaks down the toughest stenches and allows them to dissipate. Make a diluted solution with distilled white vinegar to avoid damaging your carpets, walls, and furniture, and use it as a deodorizing room spray.
Add the liquids to a spray canister and apply to carpets, walls, and hard surfaces to remove stubborn odor molecules. It's particularly effective for getting rid of cat urine odor in your house or for getting cigarette smell out of furniture. Let the spray sit for up to an hour before wiping with a damp rag. For best results, open a window to allow fresh air inside to aid in the drying and removal of foul odor.
Sprinkle Baking Soda for Odor Removal
Baking soda is revered for its odor-removing properties and works on the toughest persistent smells, including cigarette odor, pet smell, and must. Baking soda soaks up odorous particles to make it simple to clean them away, whether your couch smells musty or the kitchen has a lingering food odor.
Sprinkle baking soda around any room harboring a smoke odor or unpleasant smell as a way to keep your home smelling fresh. Aim for a thin layer over the floor and other surfaces which may be trapping a stench. Let the powder sit overnight to provide plenty of time to work and vacuum or sweep in the morning.
How to Remove a Bad Smell from a Room with DIY Air Freshener
Choose your favorite essential oil and whip up this straightforward DIY air freshener to deal with smoke, pet, and other odors fast.
Baking soda lends to the odor-removing qualities of this spray, while essential oils replace a foul smell with one you love. Lavender, lemongrass, and citrus scents are popular for air freshening, as they give a clean impression without overpowering.
Combine the ingredients in the sprayer by shaking well. Spritz anywhere odor is present to replace it with a pleasing smell. Make a natural odor neutralizer for each floor of your home for ease of use.
Other Ideas for Removing Odor from a Room Fast
The size of your room and the items you have are simple ways to dictate which odor removal method to try. For tough odors, try one of the methods above combined with a second idea to attack the foul odor and get it out of your home quickly.
Activated charcoal and coffee grounds are both odor eaters that work by taking in bad smells to remove them from a space and are great for eliminating a damp smell from your basement or other area. Sprinkle them around a room with an odor issue and get smoke smell out of the house, or set them in little bowls or baggies, and change them out once they begin to lose effectiveness.
Vanilla extract removes odor from fabric and hard surfaces while leaving a sweet aroma behind. Try an air purifier machine to remove stinky particles from the air or break out the carpet or steam cleaner for heavy and persistent odors.
A smelly room makes your household appear unclean. Whether it's a moldy mildew smell, bad pet odor, or the smell of cigarette smoke, it's crucial to eliminate it promptly. Use items you have at home and try an easy DIY remedy to restore your smelly room to its former freshness.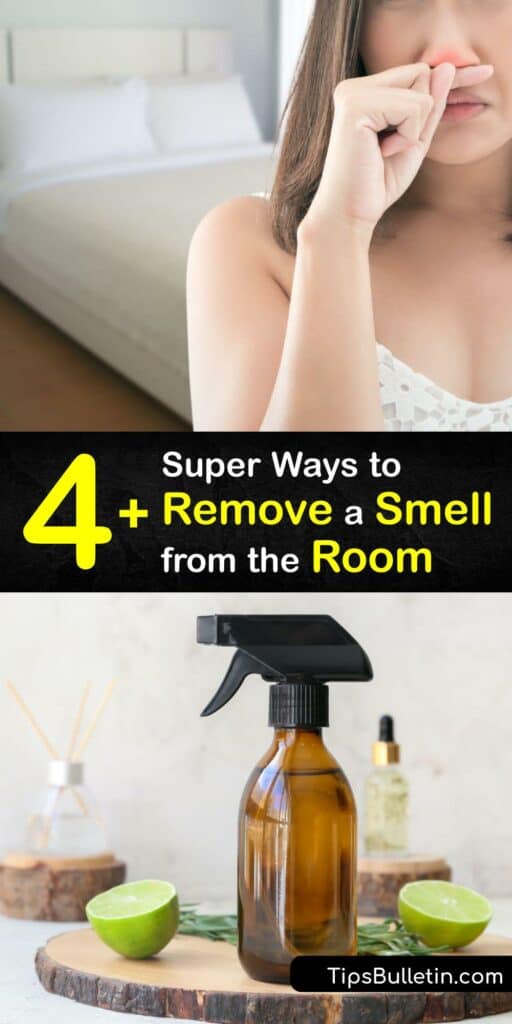 If you loved this article on how to get a smell out of a room, please share these brilliant tips for getting the smell out of a room with your friends and family on Pinterest and Facebook.