Find out how to get ballpoint ink out of clothes to keep your wardrobe in top condition. A pen mark spells disaster when you don't know how to remove ballpoint ink from clothes. Thankfully, learning how to get ball point pen out of fabric is uncomplicated once you know a few straightforward tips.
The purpose of ink is to color paper and other materials for work and art purposes. Some ink stains are more difficult to remove, but all require careful handling to avoid spreading the color and worsening the blemish.
Though a trip to the dry cleaners gets the ink out of your garment, this is time-consuming and expensive. Skip an extra outing and take care of the pen ink stains at home by following some intelligent ways to get black ink out of clothes to keep your wardrobe looking new.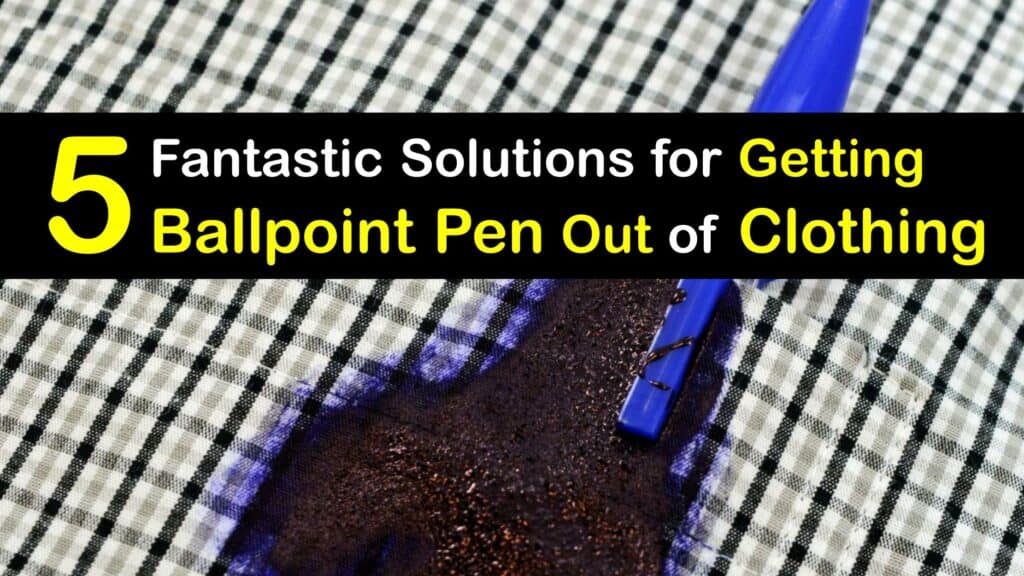 How to Remove Ballpoint Pen from Cloth

ing

When you accidentally get permanent marker on your pants, or your kids draw on their jackets, check your pantry for distilled white vinegar or grab the laundry detergent and safely and efficiently get the darkest ink staining out of your clothing.

Knowing how to get ballpoint ink out of clothes keeps your outfit from looking scruffy and unattractive when the pen accidentally gets on one of your garments. Most of us use pens daily, whether you're an artist who works with ink, a parent, or office worker.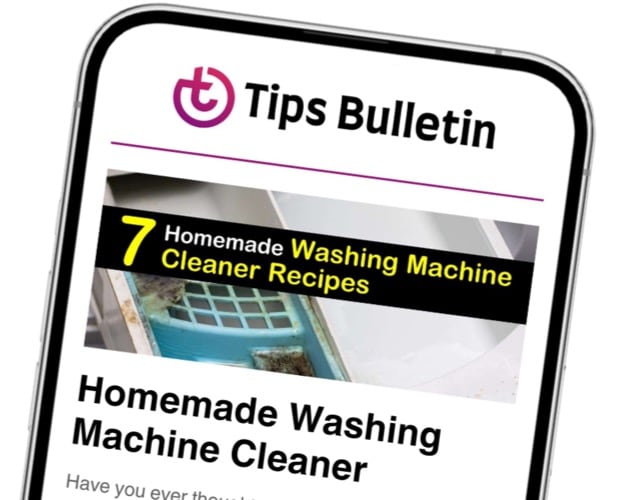 Finally, an email that Transforms Your Home.
Get the latest home and garden tips from our experts, delivered straight to your inbox.
While pens are helpful, getting ink on your clothes is annoying. If you don't know how to get ball point pen out of fabric, your favorite articles of clothing and even household materials like curtains and carpet are unsalvageable. With some knowledge and supplies, erasing ink from clothing is a breeze.
At Home Ideas to Remove Pen Ink from Clothing
Stain removal from fabric can be tricky. Ballpoint and other types of ink contain lots of pigment and leave persistent blemishes on your clothes.
While carpet cleaning removes pen marks easily from flooring, care is required to eliminate them from garments. As soon as an ink spill happens, soak up as much color as possible with a paper towel or clean cloth to lessen the amount absorbed into the material.
How to Get Ink Out of Cloth

ing

If you have distilled white vinegar in your pantry, you already have everything required to erase a stubborn ink stain from a garment. It gets ink out of a sweatshirt or sweater and other clothes, too. The acetic acid in white vinegar deteriorates the bonds holding the ink to the fabric of your clothing, so it washes out.

Blend the water and vinegar, saturate the pen marks, whether you need this as a way to get highlighter out of clothes or your ball point pen. Work the mixture into the material, and set aside for ten minutes. Rinse the apparel with cool, clean water and repeat until no discoloration is left.

In addition to being a stain remover, white vinegar is excellent for deodorizing and lightening fabrics. Use caution when applying white vinegar to dark garments to avoid fading. Perform a test spot before applying to a large area to prevent accidental damage to your clothes.

This DIY vinegar mixture will also get latex paint off clothes and many other stains. Keep a jug of vinegar handy not only in the kitchen but for cleaning.
How to Get Ball Point Pen Out of Fabric
Though nail polish remover is most known for its ability to clean off fingernail polish, it's a straightforward way to remove other types of stains. Most nail polish remover is made from a strong solvent called acetone which disintegrates the pigment in pen ink for effortless removal.
Dip a clean cotton ball in liquid nail polish remover and blot the stain until it's covered. Work the acetone into the fabric, let it sit for ten minutes, and rinse with hot water. Nail polish remover has a strong scent and is best used in a well-ventilated room following the guidance on the product label.
Rubbing Alcohol is a Stain Remover for Pen Ink
Though rubbing alcohol has many uses in first aid and cleaning, it excels at removing many types of pen ink stains from clothing and other fabric items. Remove ink from a sofa cushion or from the carpet. Alcohol is a solvent, meaning it can break down the ink. Saturate the stained area in rubbing alcohol for 20 minutes, then wash with cold water to erase the pen marks.
If you don't have any rubbing alcohol, other everyday products with high alcohol levels are helpful, too. Hand sanitizer and hair spray are found in most homes and contain enough alcohol to eliminate ink from clothing.
Soak the pen stain in the hairspray or hand sanitizer gel, leave it for 20 minutes and wash out the ink and alcohol. If any spots remain, repeat until they're no longer visible.
If you open your clothes dryer and find not only an ink-stained garment but the inside of the drum has ink stains, it's fairly simple to take care of. To remove ink from inside a dryer drum, dampen a cloth with alcohol and wipe the stains away.
Concentrated Liquid Laundry Detergent for Removing Ballpoint Stains
While a regular wash cycle is often inadequate for ballpoint ink stain removal, using your regular laundry detergent as a concentrate boosts its power to erase even heavy staining. When your clothes are in the washing machine, your laundry detergent is diluted with water making it less effective.
A concentrated cleaner works on severe stains and has more stain removal power than a dilute one. Smear laundry detergent directly onto the ink stain or if you are getting Sharpie and permanent marker out of your clothes, and leave it to soak for half an hour. Use a scrub brush to rub the pen ink stain and rinse with cool water. For a stubborn stain, try non-chlorine bleach instead of concentrated detergent.
Learning how to remove ballpoint ink from clothes saves your favorite outfit from being destroyed after an accident with a pen. The ink contains lots of color pigment molecules and quickly saturates the clothing material, drying to produce a stubborn stain. Several home remedies are effective in lifting stubborn ink stains from a variety of clothing.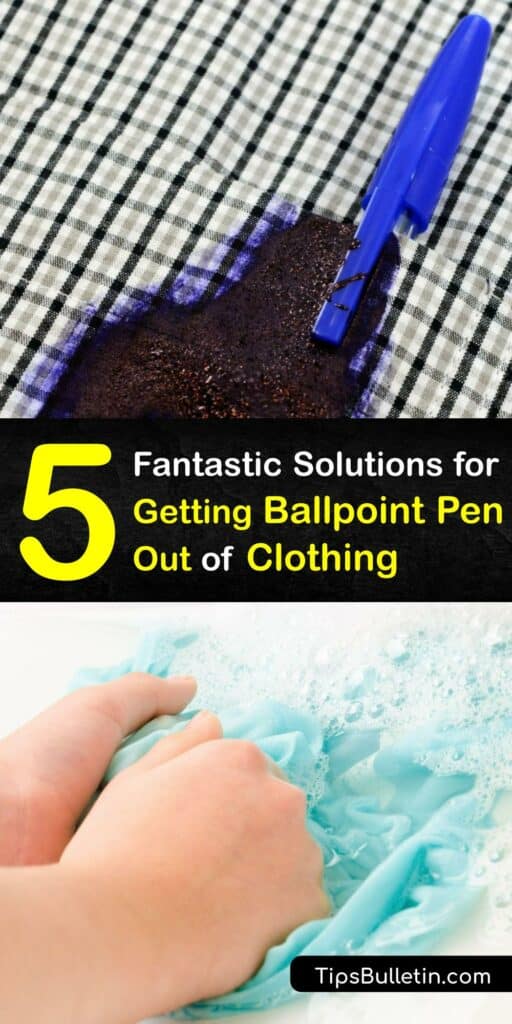 If you loved this article on how to get ballpoint ink out of clothes, please share these brilliant tips on how to get ball point pen out of fabric with your friends and family on Pinterest and Facebook.