White shoes are attractive yet tricky to keep clean, and blood is one of the most dreaded stains as it dries quickly and is hard to remove. With this list of ways to clean dried blood off white shoes, learn how to get blood out of white shoes without spreading the stain.
Our tips to remove blood from canvas shoes mean even the toughest marks like grease stains, grass stains, and blood are no problem for your prized pair of sneakers. White sneakers, suede, and other fabric shoes are unsightly and appear unclean when covered in blood.
Discover how to get blood out of white shoes with items you probably already have. Whether you use a machine or remove stains by hand, there are several options to clean dried blood off white shoes. Remove blood from canvas shoes with household items like white vinegar, rubbing alcohol, and baking soda.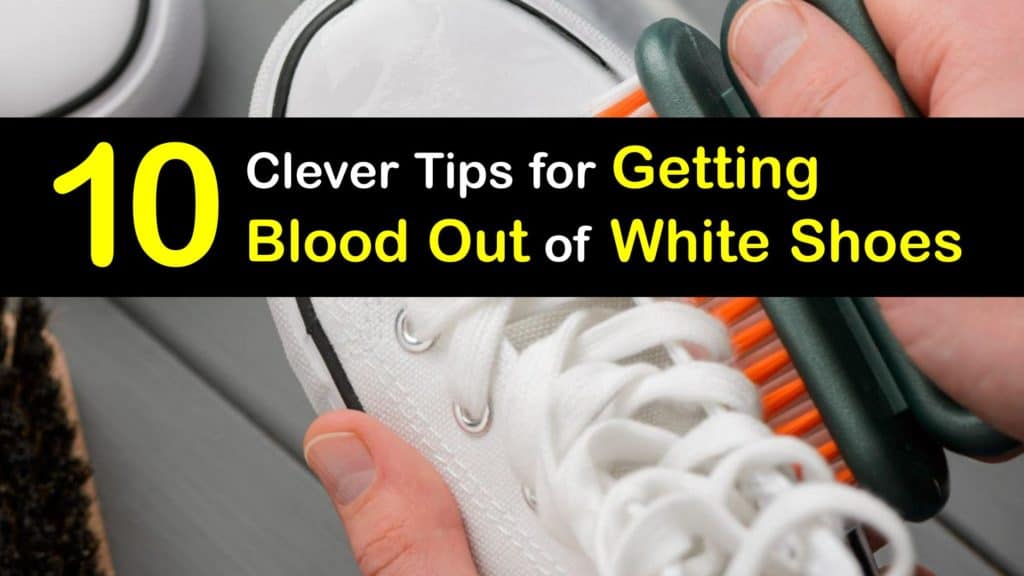 Brilliant Ideas I Use to Clean Dried Blood off My White Shoes
At some point, almost everyone has wondered how to wash blood out of white shoes. We've all had an unwanted and unsightly stain on our boots that seemed impossible to remove.
A bloodstain is unattractive and must be removed as soon as possible from your tennis shoes; however, some cleaning solutions for shoes are better than others. You risk making the stain worse and increasing the time it takes to restore your white shoes if you choose the wrong strategy.
With a few everyday materials and a little bit of patience, get everything from blood to grass stains off of shoes easily. Learn how to get dried blood off white shoes in several ways.
How I Get Blood out of My White Shoes with White Vinegar
Remove even the most stubborn bloodstains with white vinegar, a powerful cleaner. Cleaning a white canvas sneaker with white vinegar is simple. Because it is acidic, it's best to dilute it before using to prevent shoe damage.
Apply the diluted vinegar solution using a soft cloth. Allow half an hour for the white vinegar to seep into the persistent bloodstain or use it to remove grass stains from shoes. Scrub the stain with an old toothbrush, and rinse with cool water. Because of the cleansing characteristics of white vinegar, the pigment of the blood rinses off readily.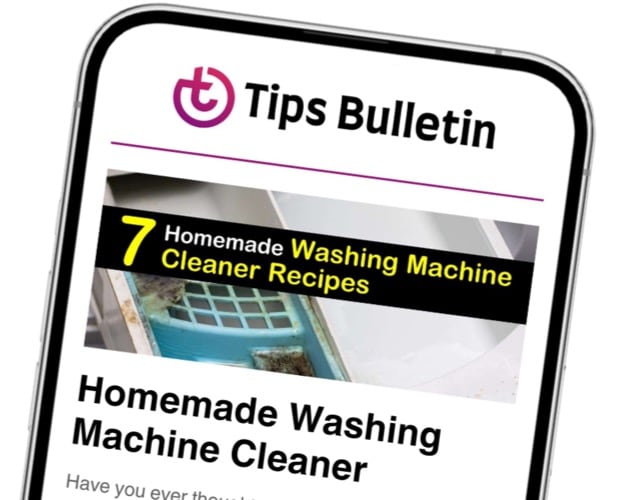 Finally, an email that Transforms Your Home.
Get the latest home and garden tips from our experts, delivered straight to your inbox.
My Homemade Cleaner to Remove Blood and Dirt Stains
Prepare this DIY stain remover with items you likely already have at home, and works on even the worst bloodstains, whether you are taking blood stains out of clothes or your footwear. It has a light scent thanks to a few drops of your favorite essential oil, and it won't bleach most white canvas shoes.
Use lemon juice instead of essential oils for a pleasant aroma and additional cleaning power. Test the mixture on an inconspicuous area for best results before putting it on your shoe.
Fill a sprayer with the liquid and soak the stained area as a way to clean white Vans® shoes or another brand. Allow the cleaning fluid to seep into the bloodstain for one minute before gently scrubbing with a clean cloth or a toothbrush. Rinse with cool water and repeat if required. This DIY cleaning solution eliminates blood and other tough stains, leaving your white shoes spotless.
Removing Blood from My Canvas Shoes with Dish Soap
Dish soap is a quick and easy solution to get blood out of clothes and remove stubborn stains on white canvas sneakers, and it's also safe to use on other fabric shoes. Dish soap is a wise choice for cleaning leather shoes as it revitalizes the leather without discoloring it.
Immerse a cloth in the soap solution, squeeze out the excess moisture, and clean your canvas shoes with a damp cloth. To remove dirt or stains, rub with soapy water. Pat your shoes with a paper towel until excess moisture is absorbed, then lay them flat to dry.
Stain Removal with Hydrogen Peroxide for My Shoes
When it comes to removing blood stains, this standard household solution comes in handy. Hydrogen peroxide brightens dull or discolored surfaces and is a potent disinfectant and multi-purpose cleaning tool.
The colored components in blood are broken down in a tenacious stain by oxidizing chemicals like hydrogen peroxide, and the red hue is rendered undetectable. To use hydrogen peroxide as a bloodstain cleaner, make a solution with water.
To remove the stain, use a clean cloth to press the mixture into the surface, rub in circles with a toothbrush to loosen dried blood, and remove the unwanted discoloration. After rinsing with clean water, let them air dry. After cleaning suede shoes, buff them gently with a suede brush to restore their finish.
Baking Soda Lifts a Dried Blood Stain
Baking soda is an excellent shoe cleaner to remove even the worst blood stains and leave your shoes clean. Baking soda cleans and whitens, making it ideal for reviving drab or yellowed footwear. This powerful compound is excellent for grass stains, grease stains, period stains, or a stubborn yellow sweat stain.
Stir the baking soda and water until thick paste forms. To take off yellow stains from white shoes, scrub the stained region and any rubber portions, like the soles, with a sponge in a circular motion. Rinse your sneakers completely in warm water to remove any discoloration.
To absorb excess moisture, stuff a paper towel inside the toe areas and hang the shoes to dry in a warm location. Apply a leather cleaner and leather conditioner once completely dry for leather shoes.
Ammonia Removes a Stubborn Stain from My White Shoes
Ammonia tackles tough bloodstains and offers a powerful cleaning option even for stubborn marks. To clean your white mesh sneakers or canvas ones, combine one tablespoon of ammonia with 1/2 cup warm water to remove persistent bloodstains.
Dab the stain on the surface until it is relatively dry. Using cold water and a white towel, blot the affected area.
Treating a Fresh Blood Stain on My Shoes with Talcum Powder
Fresh blood stains are particularly intimidating to clean but tackling a bloodstain while still wet provides the opportunity to remove it before it soaks into your canvas shoes. Add water to talcum powder until you have a spreadable paste, and apply it to your boots to clean a fresh bloodstain.
Brush the stain away once the area dries. If you have no talcum powder, use cornstarch or cornmeal instead. These dry powders absorb the blood rather than letting it soak into the fabric of your shoes, making it straightforward to brush away.
Concentrated Laundry Detergent as My Stain Remover
Liquid laundry detergent applied in a concentrated manner removes bloodstains when mild soap fails. Because of the detergent's expense and the required volume, this method is less cost-effective, but it may be a viable choice.
Color-safe bleach detergents are the most effective for eliminating heavy bloodstains without fading your white sneakers.
Apply a generous layer of laundry detergent to the blood spot on your shoes, rub with an old toothbrush, and set aside for 15-20 minutes before washing on a standard wash cycle. If the staining persists, try a new cleaning method or a different kind of laundry detergent.
Rubbing Alcohol for Blood Stain Removal
Bloodstains are unattractive and unsanitary on canvas shoes or leather shoes. Rubbing alcohol, an efficient stain remover, dissolves the pigment's organic components, eradicating the stain. Test the rubbing alcohol in an inconspicuous location before using it.
Dip a clean cloth in isopropyl alcohol, gently wipe the dirty area, and rinse the shoe in clean water to remove the stain. If the discoloration lingers after your sneakers are dry, repeat the process to ensure all blood stains are gone and the natural color of your sneakers is restored.
Oxiclean Tackles Tough Stains
Oxiclean is a commercial cleaning product using oxygen bleach to remove stains and brighten textiles. It is a must-have for household cleaning because it is environmentally safe and easy to use, making it superior to traditional chlorine bleach.
A chemical reaction occurs when OxiClean contacts water, resulting in oxygen bubbles to help break up and remove blood from canvas shoes.
Mix two tablespoons of oxygen bleach with a gallon of water and soak your shoe in the cleaning solution for up to an hour to clean bloody sneakers or other footwear. Allow your boots to air dry after washing them with cool, clean water.
When the guidelines are followed, Oxiclean is suitable for cleaning blood-stained shoes because it is a color-safe bleach that will not cause yellowing.
Trying to figure out how to get blood out of white shoes is daunting. Fortunately, it's simple to clean dried blood off white shoes with the right tools. Use ingredients in your pantry, medicine cabinet, or laundry room to efficiently remove blood from canvas shoes without destroying them or causing yellowing.
If you loved this article on how to get blood out of white shoes, please share these brilliant tips to clean dried blood off white shoes with your friends and family on Pinterest and Facebook.