Owning a cat comes with many benefits, but for every joy a feline brings, there is a downside. Pet owners' most significant struggle is dealing with their pet's waste, and because most cats are indoor pets, this means dealing with their litter box and any pee stains left outside the box. If you have a cat that uses the bathroom outside its box, it's time to learn how to get cat pee smell out of a mattress.
Cat urine is similar to human urine because it contains bacteria, uric acid, and organic compounds. We mainly associate pet urine with foul smells because we do not clean urine from cats quickly. The bacteria in dried urine break down organic compounds to release ammonia.
The pheromones in cat pee develop into unpleasant cat urine odor, which pet owners hate. Due to its strong smell, pet stains are challenging to remove from upholstery in your home. If you notice a pee smell on your mattress, it's best to act fast to remove the stain and odor.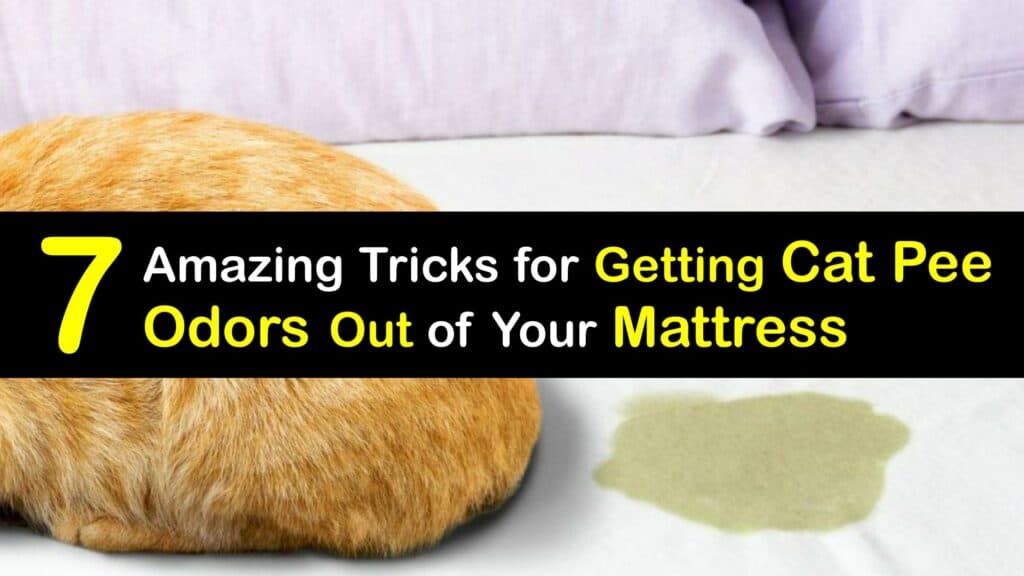 How I Remove Cat Urine Smell from a Mattress
Despite the strong smell of cat urine, it's difficult to tell where a cat pees until you get close to the area. If a cat pees on your bed, you may not notice the mattress stain until it dries. There are many home remedies for cat urine smell that use simple ingredients you likely already have.
You can also consider using scents and home remedies to keep your cat away from your bed entirely. Many people use moth balls will keep cats away from their bedrooms and closets to avoid any bathroom mishaps.
How I Clean Cat Urine Stains
If you spot your cat preparing to pee or leaving the area immediately after, it's best to act fast for the best results in cleaning the stain. Methods for how to remove urine smell from a mattress work better before the urine has a chance to seep through multiple layers of foam.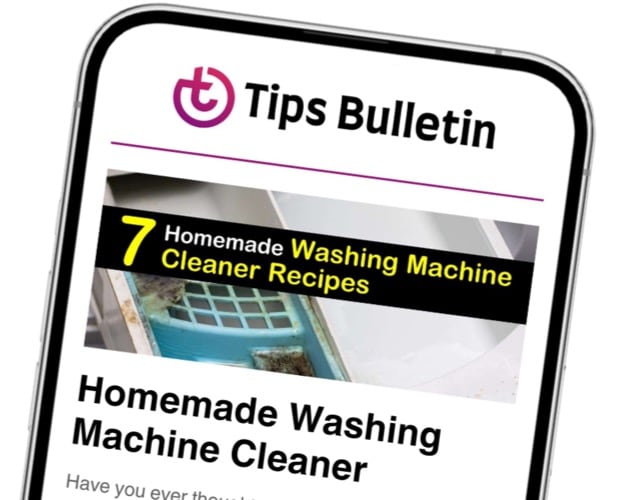 Finally, an email that Transforms Your Home.
Get the latest home and garden tips from our experts, delivered straight to your inbox.
After finding the wet urine stain, use a dry towel to blot as much moisture as possible without pressing down too hard to avoid spreading the stain. To help with absorption, spray the stain with water to keep it from drying as you work to remove it.
Removing Cat Urine Smells with Hydrogen Peroxide
Hydrogen peroxide is a versatile cleaner ideal for cleaning or disinfecting jobs around the home. When combined with the deodorizing power of baking soda, these items work well to get cat pee smell out of a bed.
Combine baking soda with hydrogen peroxide in a bottle before adding detergent. Spray this mixture over the stained area on your mattress. When you clean a pillow top mattress of urine, wait for the spray to dry on the mattress before sprinkling additional baking soda over the stain.
Leave the baking soda to absorb moisture from the mattress before using a vacuum attachment to clean up the baking soda.
Cleaning My Mattress with a Vinegar Solution
Vinegar is common to find in your pantry, but beyond using it in the kitchen, vinegar is useful as a cleaning agent. White vinegar is highly acidic, which helps it break down stains and neutralize unpleasant odors. To use vinegar to get cat pee smell out of bedding, dilute the vinegar with water to create a safe mixture on a memory foam mattress.
Combine vinegar and water in a bottle to create a quick cleaner for getting cat pee smell out of your mattress or to get cat pee out of wood furniture. Spray the diluted vinegar over the stained area of your mattress, allowing it to sit for five minutes before blotting the moisture with paper towels.
Note: If the vinegar smell bothers you, add a few drops of lavender essential oil.
How I Use a Cleaner to Remove Cat Urine Smell
The ammonia and acids in cat urine are significant aspects of the strong smell that lingers from urine stains. Because mattresses use various layers of material, a liquid stain easily seeps through the upper layer of the mattress to soil the inner layers.
Removing cat urine smell from a mattress requires an effective cleaner to break down the odor-causing bacteria in the urine. A homemade enzymatic cleaner uses citrus peels to break down the molecules in pet urine to remove odors and will remove bad smell from a foam mattress without a lot of expense. It does, however, take a little time.
Fill a container with lemon or orange peels, brown sugar, and warm water to make your own enzyme cleaner for cat urine. Place a lid on the container and shake well. Peel back the cover to allow natural gasses to escape as the mixture sits for at least two weeks. Strain the contents into a spray bottle for use in removing cat urine smell from a mattress.
How I Get Cat Pee Smell Out of a Mattress with Baking Soda
Although commonly used to neutralize odors in your refrigerator, baking soda is a powerful cleaning agent. After applying baking soda to stains, the powder absorbs moisture from urine stains and even helps reduce discoloration on mattresses.
Liberally sprinkle baking soda over the urine stain on your mattress. Leave the baking soda on the stain overnight before cleaning the powder off the following day. If the smell remains, wet the area with vinegar before applying more baking soda to help remove the odor.
Note: Baking soda is also perfect for carpet cleaning.
Getting Cat Pee Smell Out of My Mattress with Alcohol
Because cat urine has harsh smell compounds, water and dish soap usually aren't enough to remove all traces of the smell. To ensure you're not smelling urine every time you change your sheets, use a cleaning agent like rubbing alcohol that doubles as an odor remover.
Pour water into a spray bottle with rubbing alcohol to saturate the stained area of your mattress. Use a dry towel to blot excess moisture when cleaning the urine stain on the bed. Include an essential oil in the mixture to leave a fresh scent as rubbing alcohol breaks down odor-causing enzymes in urine.
Using My Essential Oils for Reducing Lingering Odors
Unlike commercial fresheners that only mask harsh odors in the home, using essential oils comes with the benefit of killing odor-causing bacteria in urine stains. Essential oils like lemon and lavender are strong smelling, while tea tree oil has antibacterial properties.
Combine essential oil with water in a 16-ounce spray bottle. Spray the room the urine stain is in and the spot on the bed without overly saturating the mattress.
My Tips for Avoiding Cat Urine on My Mattress
Although it's difficult to avoid some of the odors that come with owning cats, keeping their litter box fresh is the best way to prevent your cat from urinating outside the box. If you have multiple cats, finding pee outside of the box may be a territory issue you can solve by adding a new box to your home.
To avoid cleaning future stains out of your mattress, protect your bedding with a mattress protector designed to lock out moisture. Protectors that block liquids use plastic that is easy to wipe, and cleaning sheets stained with urine is simple after rinsing in cold water and adding a cup of baking soda to your regular laundry.
If you own a cat, knowing how to remove cat urine smell from a mattress is vital to keeping your home smelling fresh. If left uncleaned, the smell of ammonia in cat urine may pose a health risk and cause respiratory issues and irritation to the skin and eyes.
If you found our tips on how to get cat pee smell out of a mattress helpful, please share our advice on getting cat pee smell out of your mattress on Facebook and Pinterest.