Getting cigarette smell out of clothes is simpler than you might think. Here's how I do it:
I grab some baking soda and give my clothes a good soak.
I make a vinegar solution for a thorough wash.
I hang my clothes out in the fresh air.
I put some coffee grounds near my clothes to absorb the odor.
I use activated charcoal for stubborn smells.
To tackle that persistent smoke smell from my clothes, I first use baking soda. I soak my garments overnight in a mix of warm water and one cup of baking soda, then I wash them as I normally would the next day. This method not only removes the odor but is also gentle on fabrics.
Another trick I rely on is using distilled white vinegar. I add a cup of vinegar to the rinse cycle in the washing machine. If I'm hand washing, I'll mix vinegar with water and let my clothes soak for an hour. Vinegar is excellent for neutralizing odors, and it's cheap!
For fresh air, I just hang the clothes outside, or, if I can't, placing them near green plants works too. Sometimes, a simple fan to create air circulation does the trick.
Coffee grounds also work wonders. I place them in the area where I keep my clothes, like a closet or drawer, to help absorb the smoke scent.
If all else fails, I turn to activated charcoal. It's a powerhouse at absorbing odors, and I can either place it in the closet with my clothes or seal the clothes with some charcoal in an airtight container overnight.
These methods are not only effective but also cost-efficient, and they help me ensure my clothes are free of that pesky cigarette smell in no time.
If you've ever spent several hours in a space where there are several smokers, you've likely struggled with how to get the cigarette smell out of clothes. Most of us know how easily smoke contaminates your clothing and leaves it smelling like an ashtray. You can smell this odor without lifting your shirt to your nose. Fortunately, there are some helpful strategies for how to remove the cigarette smell from clothes so you won't have to live with the unpleasant scent forever.
Every cigarette puff contains a haze of carcinogenic debris, including thousands of compounds from the cigarette and tar, oil, and ash. This smoky molecular mixture is extremely sticky, and its fragments cling tenaciously to everything from hair and clothing to carpet and upholstery.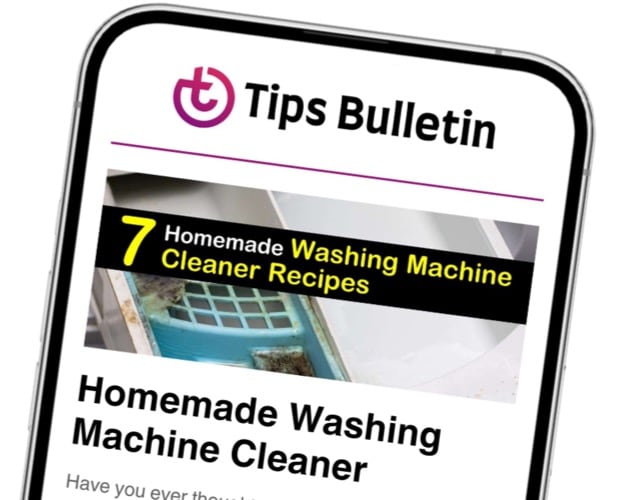 Finally, an email that Transforms Your Home.
Get the latest home and garden tips from our experts, delivered straight to your inbox.
Our clothing emits the most bothersome odor, leaving us to ponder how long cigarette smells last on clothes. The scent lingers for days and even weeks if left alone, but if treated correctly, the smoke odor is removed in no time.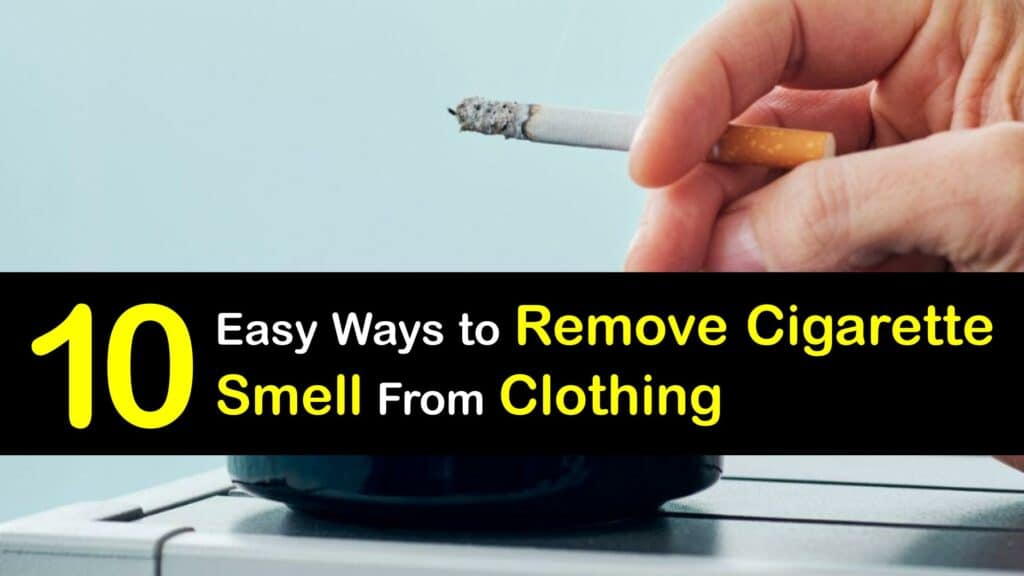 How to Remove Cigarette Smell From Clothes
It is never pleasant to smell stale cigars and cigarette smoke in garments. If you've been exposed to smoke, you're probably wondering how long does cigarette smell last on clothes. The smoke odor could stay for days or weeks, so get cigarette smoke out of clothes quickly so that nicotine residue doesn't accumulate over time.
Learn how to get cigarette smell out of clothes with home remedies to present yourself well and limit exposure to dangerous smoke molecules. Check the care label on your apparel and only use appropriate techniques to avoid damaging your garments.
Remove Cigarette Smoke Odor From Clothes
Tobacco smoke from a burning cigarette releases smoke molecules into the air. Like soot stains from fire, these smoke molecules cause tiny amounts of smoke damage everywhere they land, including on your clothes. Many fabrics cling to the smell, and leather will hold onto smoke smells for a long time if not eradicated quickly.
Just as secondhand smoke has a detrimental effect on your health, thirdhand smoke, or the pollutants settling on clothes and furniture from smoking, is also harmful. Aside from the health hazards, the smoke odor is just plain unpleasant.
Arriving at a social engagement or business meeting smelling like smoke makes a poor impression. Eliminate smoke residue from your garment so you smell pleasant and aren't exposed to chemical residue from cigarette smoke.
How Long Does Cigarette Smell Last on Clothes?
For many non-smokers, the odor of cigarettes is unpleasant, mainly when it clings to clothing and other fabric items. Unfortunately, tobacco smoke smells last on clothes for days and even weeks if they are not appropriately cleaned after exposure.
If you're a smoker or have been in a smoking area and realize your outfit is carrying a smoke odor, airing it out is ideal until you can clean it.
How to Get Cigarette Smell Out of Clothes
Baking soda is an odor eater that draws odors from fabrics such as clothing. There are two options for using baking soda powder to eliminate the smoky aroma from your garments.
Immerse washable items in a sink or with very warm water and one cup of baking soda to get rid of the smell. Usually, soaking one night is adequate, followed by regular machine washing.
Though it's wise to avoid keeping smelly clothes in storage for an extended period, use baking soda and a sealed container to contain and remove scents temporarily.
Put the smelly clothes and a box of baking soda in a sealed plastic container or a heavy-duty plastic bag. The baking soda absorbs the cigarette smoke smell. Keep the container closed for about a week.
Getting Cigarette Smell Out of Clothing
Keeping a little bowl of coffee grounds in your closet is an age-old trick to freshen up clothes without washing. Coffee grounds have a strong fragrance and unique odor-absorbing capabilities.
For a light smoke smell, set them out in the dresser drawer or closet space where your clothes are stored, so they take up the unwanted smell. For heavier smoke odor, put your garment in a paper bag with freshly ground coffee inside.
Using a smaller space concentrates the effects, so the smoke smell is erased from your clothes after leaving overnight.
Remove Cigarette Smoke Smell Out of Clothing
Distilled white vinegar eradicates heavy odors right in the washing machine. Use your regular laundry detergent and follow the washing instructions on the garment's care label to begin a wash as usual. Stop the machine during the rinse cycle and pour a cup of distilled white vinegar in the drum.
Let the stinky clothing soak in the vinegar and water mixture for an hour before you restart your washing machine. If hand washing is required, proceed as usual but add vinegar to the rinse water and soak. You can also get nicotine off walls and ceilings with water mixed with white vinegar. The solution will remove both the smell and the unsightly yellow stains.
Oxygen Bleach to Get Rid of Cigarette Smell on Clothes
Oxygen bleach may get rid of even the most pungent odors, including the smell of cigarettes, without harming clothing. When oxygen bleach is mixed with water, hundreds of small oxygen bubbles are released. These bubbles go deep into your clothing to loosen and remove the smoke odor where it originates.
Soak for three to six hours, depending on odor severity, and wash as usual. There are no hazardous byproducts in oxygen bleach, in contrast to conventional chlorine bleach. Use color-safe oxygen bleach on dark-colored goods to prevent fading or lightening of the color of your clothing.
Use Fresh Air to Remove Cigarette Smell From Fabric
After spending time with a smoker, one way to oust the cigarette odor from your clothes is to hang them outside. If you cannot air things outdoors, place the clothing in an area with lots of green plants to absorb the odors. To create air movement, use a fan.
Depending on how heavily smoked they are and how attuned you are to smell, the amount of time you need to air your garments varies. Airing can range from a few hours to a few weeks. An air purifier helps speed the process by actively filtering smoke particles out of the air and has the bonus of improving air quality.
Get Cigarette Smoke Smell Out of Clothing
A musty smell makes you seem unclean and is unprofessional for business engagements. If you don't have time to launder your clothes, whip up a bottle of this homemade smoke deodorizer spray to rid yourself of the cloying odor of cigarettes. White vinegar is a famous odor remover; tea tree oil has antibacterial capabilities and a pleasant scent.
Lay clothes flat, add the ingredients to a spray bottle, shake well, and spritz thoroughly. Let the deodorizing spray dry on your clothes, and repeat if the smoke scent persists.
Activated Charcoal to Remove Odors and Smoke Particles
Activated charcoal is an odor eliminator with a vast surface area to absorb unwanted smells like cigarette smoke. If your clothes carry a light smoky smell from passing by smokers, place a sachet or bowl containing a few tablespoons of activated charcoal in your closet.
Activated charcoal powder purifies and detoxifies the air, drawing the scent out of materials. For heavier odor from being in closer contact with burning cigarettes, add a sachet of activated charcoal to an airtight tote and seal your clothes inside at least overnight. The activated charcoal takes up the smoke particles, so your clothes are refreshed.
Consider Dry Cleaning Smoky Clothes
For delicate items or when you're in a hurry, the dry cleaner is a clever way to get the smell of smoke out of your clothing. Dry cleaners are experienced in removing multiple tough stains and odors.
Powerful dry cleaning solvent eliminates cigarette smoke residue from your clothes without causing fading or wear. Head to your local dry cleaner and share your cigarette odor concerns to get expert cleaning for your favorite clothes.
Cigarette smoke is intrusive and dangerous to your health. The lingering odor of smoke on your clothes exposes you to harmful thirdhand smoke and must be removed promptly. Discover how to remove cigarette smell from clothes with effortless DIY strategies.
Whether you smoke yourself, socialize with a smoker, or come into contact with cigarette smoke by accident, getting a bad smell out of clothing is vital. Select a painless strategy and lift the odor-causing particles from your apparel.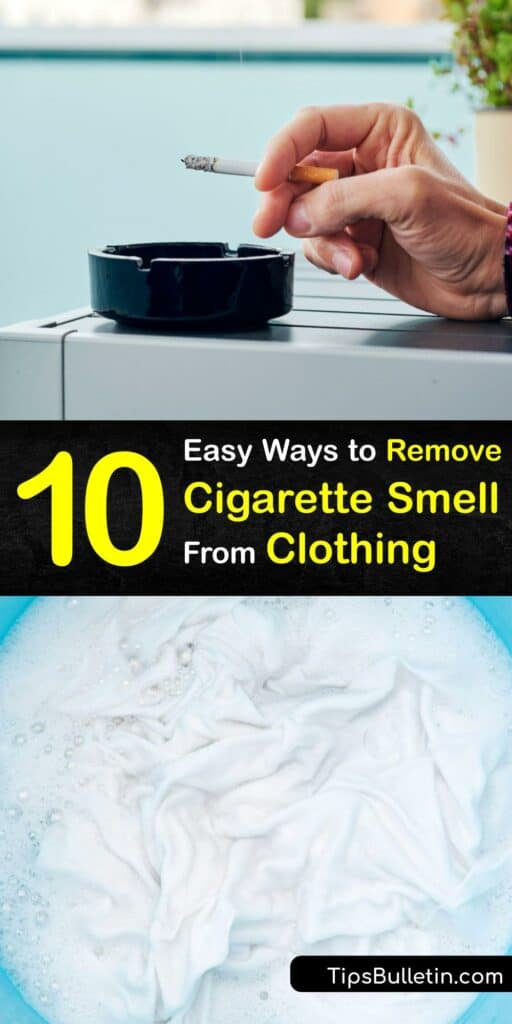 If you loved this helpful article on how to get cigarette smell out of clothes, please share this information on how long does cigarette smell last on clothes with your friends and family who smoke or live with smokers on Pinterest and Facebook.