If you consider yourself a coffee drinker, you have spilled coffee on yourself more than once. Nobody wants to run their errands or show up at work with coffee stains on their shirts, so learn how to get coffee stains out of shirts as soon as they happen.
Thanks to the thousands of people before you who have experienced a coffee stain on a shirt, we know the best tips and tricks for immediately removing the stains. Learning how to remove coffee stains from a white shirt or any other piece of clothing doesn't just involve fresh stains.
Sometimes we aren't in a situation where we can tackle the stain, so we swap shirts and head on our way. The problem with that is the coffee stain is allowed to sit and soak into the shirt while we are away. Stains, when left untreated, are harder to remove, and it's even worse for coffee stains. We can show you how to remove fresh coffee stains quickly, but we can also help eliminate those set-in ones, too.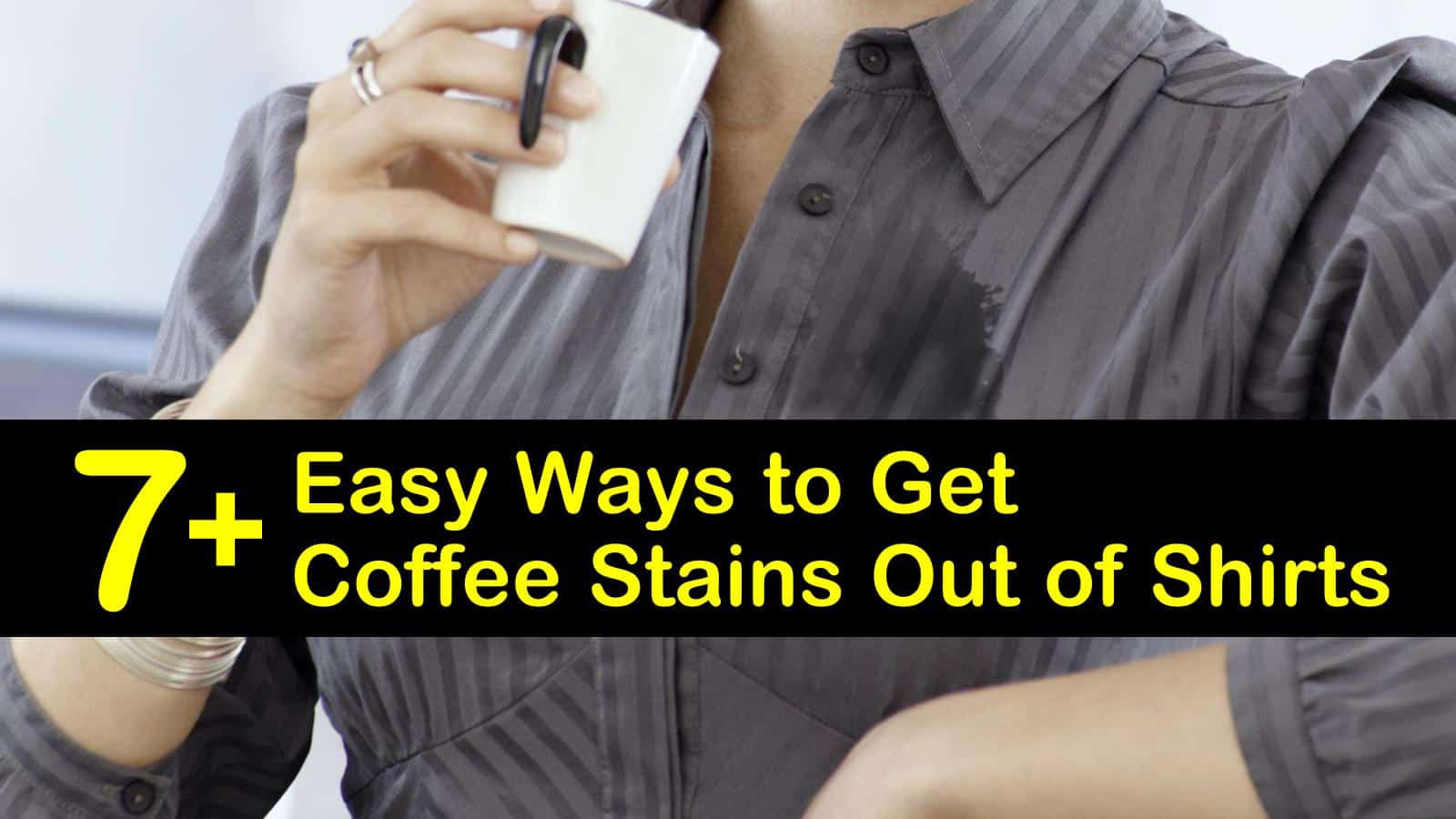 Amazing Tips for Removing a Coffee Stain on a Shirt
Removing coffee stains from t-shirts, blouses, and other shirts requires a little trial and error. You start removing the stain using the simplest method of all, which is to rinse the stain with cold water.
If the first method doesn't work, then you move onto a different approach and try again. Continue trying various stain removal methods until you are successful.
Removing Coffee Stains from a White Shirt with Salt
For freshly spilled coffee on a shirt, grab your container of table salt. Sprinkle the salt generously all over the coffee. The more salt you apply to the stain, the more coffee the coarse salt will soak up.
Allow the salt to sit on top of the stain for at least one minute. Rub salt and stain away with a paper towel or clean cloth.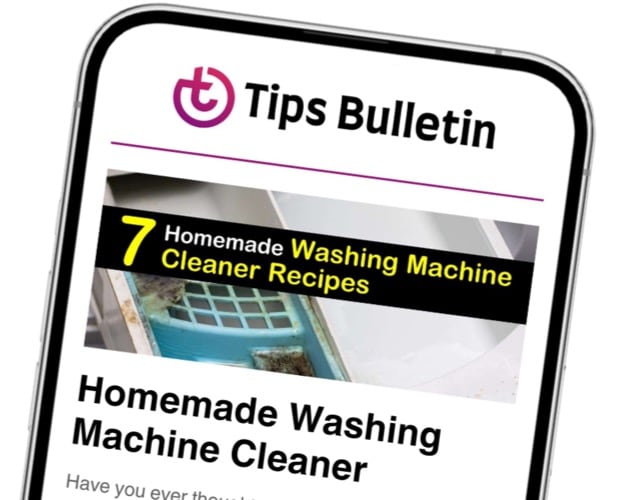 Finally, an email that Transforms Your Home.
Get the latest home and garden tips from our experts, delivered straight to your inbox.
How to Get Old Coffee Stains Out of Shirts
What gets coffee stains out of material if it's been there a while? If your shirt is made from a synthetic fabric, the excellent news is that they are relatively durable, so removing the coffee stain is easy. Synthetic materials include polyester, spandex, nylon, acrylic, olefin, and modacrylic.
To get rid of that unsightly coffee stain, blot up as much excess liquid as possible with a dry cloth if the stain is still wet. Mix your stain remover in a small bowl and apply it to the stain. Allow the stain remover to penetrate the fabric for 15 minutes.
Rinse thoroughly with warm water. If any stain remains, blot with a clean, white cloth and rubbing alcohol. Launder your shirt as usual in the washing machine.
If stain is still present after washing, repeat the above process a second time. Most coffee stains require two treatments with the stain remover. Never dry your clothes until the stain is gone.
Does pen ink come out of clothes as well as coffee stains? Rubbing alcohol and a cotton swab or another alcohol-based product like hand sanitizer or hairspray often works to eliminate ink stains.
Use Baking Soda to Clean Up Spilled Coffee
For a natural coffee stain remover that is simple and usually works quite well, start by blotting up excess coffee with a damp paper towel. Sprinkle the entire stain with baking soda and allow it to sit for several minutes. Use a clean rag to blot away the old baking soda.
The stain may remain after treating it, so wash the shirt as you usually would as soon as you get home. You can substitute baby powder in place of the baking soda.
Wash as normal in the washing machine but check the garment afterward to ensure that no coffee lingers behind. If the stain is gone, put in the dryer. If not, retreat.
Best Tip on How to Remove Coffee Stains from a White Shirt
If flushing the stain with cold water doesn't remove the coffee stain, your next choice is to pretreat it with some liquid laundry detergent. Liquid dish soap is an excellent substitute if you only have powdered laundry detergent on hand.
Allow the liquid detergent to sit on the stain for up to five minutes. Watch the soap to ensure it doesn't dry. Rinse thoroughly in cold water. You can also learn how to get lipstick out of a shirt with liquid dish soap.
Pretreat older coffee stains on white shirts by rubbing in the liquid laundry detergent and then soaking in a bowl of cold water. Soak for five minutes and scrub the stain with your fingers to loosen things up.
Return the shirt to the bowl and soak for another five minutes. Repeat these steps until 30 minutes pass. If the stain remains, try soaking in warm water for up to 15 minutes or use a different method.
Treating Coffee Stains with Powdered Laundry Detergent
Fresh coffee stains are easier to handle than old stains, but coffee never spills at just the right time. If your stain persists after rinsing with water, try using a little powdered detergent when you get home.
Mix equal parts powdered laundry detergent with pure white vinegar to create a paste. Apply the paste to the stained area and scrub gently with an old toothbrush. It's helpful to place a towel on the back of the stain.
Rinse thoroughly with cold water. If only a faint trace of the stain remains, launder as usual to finish getting the stain out. If still noticeable, repeat the above steps a second time. Try applying a few drops of undiluted vinegar to the stain and blotting it away with a damp cloth.
Remove Coffee Stains with Shaving Cream or Toothpaste
Shaving cream and toothpaste are not what we would ordinarily think of when it comes to stain removers, but both work well in removing coffee stain from clothes.
Rub either product directly into the stained area and allow to sit for several minutes before rinsing with water. Use an old toothbrush to help gently scrub the stain away, or use your fingers or a sponge.
Lemon Juice Can Remove Coffee Stains
Lemon juice is an excellent stain removal tool but proceed with caution. Always test lemon juice in an inconspicuous area first. If the fabric doesn't turn yellow, it is safe to use to remove the stain.
If coffee contains sugars, rinse with water before treating with lemon juice, as you don't want the acid to react with the sugar, as it creates an even uglier stain. To treat the stain, pour lemon juice directly on the area and allow it to soak for several minutes.
Rinse with cold water and check to see if the stain is gone. If the stain is still present, repeat the process. If stain is gone, launder your clothes as usual to get rid of the lemon juice smell. Lemon juice is also helpful to remove sweat stains from colored shirts.
Odd Ways to Remove Coffee Stains from Fabrics
Use hydrogen peroxide, egg yolk, or club soda to remove ugly coffee stains. With hydrogen peroxide, always test it in a small area first to see if it will discolor your fabric.
If no discoloration occurs, dab some peroxide directly on the stain, wait 30 seconds, and then rinse with cold water. Repeat this as needed for tough stains or try mixing dishwashing liquid with hydrogen peroxide.
Beat an egg yolk with a small amount of hot water in a bowl and apply the yolk directly to the stain with a terry cloth towel or a sponge. Rub the mixture into the stain and allow it to sit for a few minutes. Rinse thoroughly in warm water. The egg yolk recipe is also effective on your upholstery.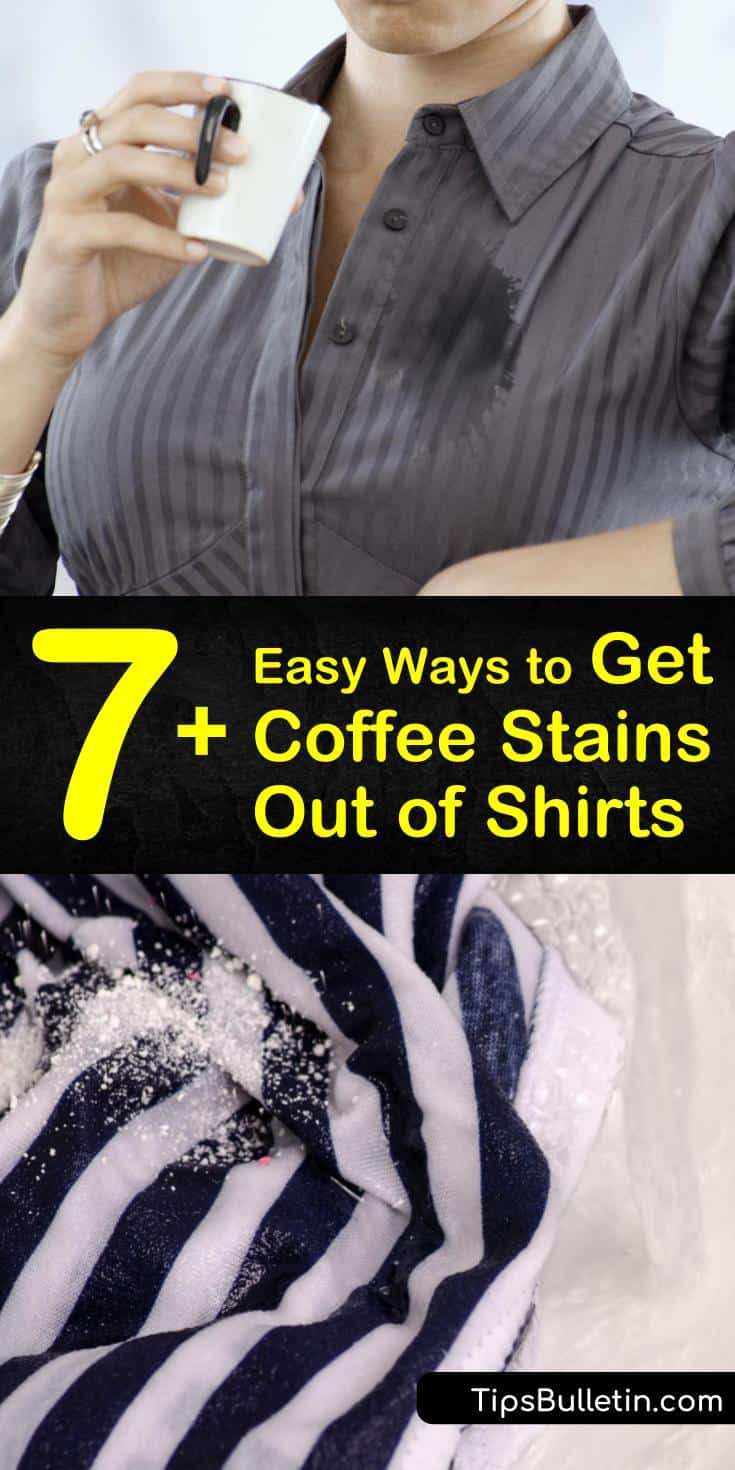 Thank you for reading our tips on how to remove coffee stains from a white shirt and more. If you found any of the coffee stain on a shirt removal tips and ideas useful, please share our post with others on Facebook and Pinterest so they can learn how to get coffee stains out of shirts quickly and easily, too.