Having a dog as a pet always brings joy, but the constant shedding of fur can be very frustrating, especially when it sticks to your car's carpets.
Get that stubborn dog hair out of your car carpet:
Spraying Anti-static mixture: Simply mix 2 tbsp of liquid fabric softener with 1 cup of water, spray it over the carpet and pat it dry. This spray reduces static electricity, making the hair easier to remove.
Using a Rubber glove: Simply wear it and sweep over the carpet. The static cling will cause the hair to stick to the glove, making the collection process easy. Alternatively, wet the glove and run it over the fabric to collect the excess hair.
Using Velcro curlers: Roll these over the fabric. The sticky Velcro is excellent at catching stray hair.
Use Dryer sheets: These sheets are great at picking up hair before throwing it in the trash.
Lint roller approach: Just like sticky tape, rolling this over the fiber surface will collect all loose dog hair.
If you choose to use the lint roller method, first, you need to ensure that your car carpet and upholstery are as flat as possible. Grab your lint roll and roll it over the fabric surface while applying an even amount of pressure. As hair collects on the roller, simply peel off the layer to reveal a new adhesive surface. Following these simple steps will help keep your car clean of dog hair.
Remember to regularly groom your dog to reduce the amount of hair that drops and always vacuum your car to prevent fur buildup. With these simple methods, keeping your car clean from dog hair will be a breeze!
Dogs are one of the most treasured and loved pets globally, and they bring a lot of joy to a family. You've probably pondered how to get dog hair out of car carpet if you have one dog or several.
Though dogs are a lot of fun and are considered family members by many, their obstinate hairs get everywhere, leaving your car carpet, apparel, and even your vacuum cleaner covered in loose fur.
Pet hair extraction is complex and appears to be a never-ending battle. Pet fur is ugly on your car carpet, but it accumulates in your vacuum and air filters, causing damage to the gear if not removed.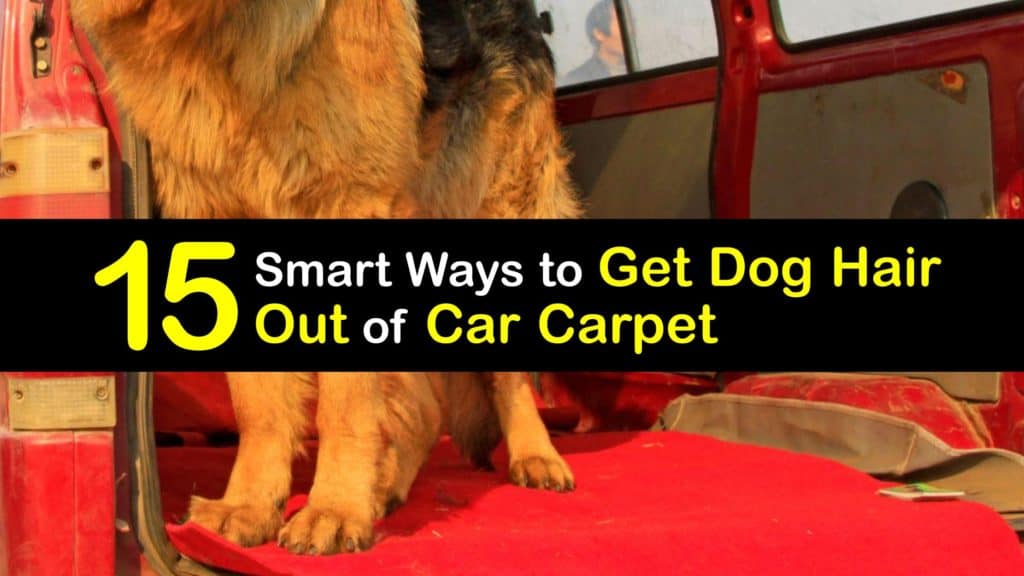 Innovative Ways to Get Pet Hair Out of Car Carpet
Whether you're a first-time dog owner or a seasoned dog lover who struggles with pet hair removal, knowing how to remove dog smells from a car is essential to a happy life with your canine companion. Thankfully it's straightforward to get dog hair out of car carpet with a few basic steps and common home materials.
Dog hair degrades the appearance of your automobile carpet, making it appear dirty and unprofessional. Grooming your dog regularly and collecting any loose hair before it drops out and gets caught in your car's carpet helps control unwanted hair and makes it less necessary to use a DIY car carpet cleaning solution as often.
Vacuuming your car often helps prevent pet fur buildup, resulting in less hair getting into your vehicle.
If figuring out how to get dog hair out of car carpet is your least favorite part of keeping a pet, try these simple techniques to remove dog hair from car carpet using products you already have on hand.
Beat Static to Remove Dog Hair from Car Carpet
Loose hair exhibits static cling from static electricity. It attaches to your car carpet and car upholstery, making it difficult to remove pet hair from car carpet. This DIY anti-static spray reduces static electricity and makes removing dog hair from car carpet easier.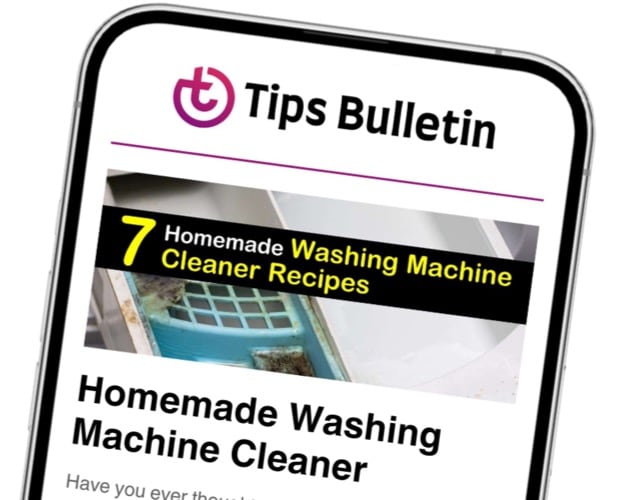 Finally, an email that Transforms Your Home.
Get the latest home and garden tips from our experts, delivered straight to your inbox.
Add to a spray bottle and shake, then softly spray all over your cars upholstery and carpet. Remove dog or cat hair without static cling by patting extra liquid dry with a microfiber cloth. Allow your car carpet to air dry.
Clean Dog Hair Out of Car Carpet with a Rubber Glove
Stubborn hair strands quickly get stuck in carpet fibers in your car after you take your dog for a ride. A thick cleaning-type rubber glove, such as the one used to wash dishes, or even a medical nitrile glove, is an efficient instrument for removing stray hair in two ways.
The first way to get dog hair out of clothes or the car works with the static electricity idea. Slip on the rubber glove and go over your car carpet and upholstery with it. Dog fur and lint attach to the rubber glove due to static cling, making it easy to scoop up. This method works great on carpeted floors, seats, and plastic dashboard areas.
The second approach requires a small amount of water. Wet the rubber glove and run it over your seats, carpet, and any other fabric with embedded hair. Excess hair loosens and accumulates on the wet rubber glove, which is easily wiped off and thrown away.
Remove Dog Hair from Car Carpet with Velcro Curlers
Velcro curlers help curl your hair and remove undesirable pet hair from your car. The sticky Velcro is excellent for catching wayward hair, making it simple to discard in the trash. The tiny bristles on the Velcro curlers catch excess hair to pull it from the carpet fibers or fabric upholstery and leave your car hair-free.
Press any wrinkles in your car upholstery to create a smooth, firm surface. Ensure any mats and carpet are lying as flat as possible before beginning. Roll the Velcro curlers back and forth across the fabric to eliminate stray hair.
Always test your Velcro rollers on a small corner of your upholstery or carpet flooring to ensure it won't damage them.
Use a Dryer Sheet to Remove Dog Hair from Car Carpet
Many pet owners question how to get dog hair out of car carpet using household items. Go straight to the laundry room because dryer sheets are a great way to get rid of stray hair quickly.
Place the dryer sheet against the flat of your hand and run it over any surfaces covered in loose hair. Use a scooping motion and make long, even sweeps over the material. As pet hair collects on the dryer sheet, pull it off and put it in the trash before continuing to work over the rest of your car carpet and upholstery.
Washing Machine and Dryer for Removable Upholstery
Get rid of excess hair by running any removable mats or upholstery through the dryer with wool dryer balls and fabric softener sheets. After drying, throw them in the washer to remove the pet odor and dog smell.
The dryer catches pet hair in the lint pit, which is easy to empty, and the lint screen is replaceable as needed. To assist in eliminating dog hair in the dryer, create your own DIY liquid fabric softener sheets.
To create a liquid fabric softener, combine warm water, white vinegar, and essential oil. Dip each fabric square or a paper towel into the liquid fabric softener, carefully wring it out, and store it in an airtight container before use.
Combine these sheets with wool dryer balls and the automobile upholstery in the dryer. Before you wash, run a dry cycle. The dryer ball and fabric sheet collect loose pet hair and keep it out of your lint trap and washing machine.
To avoid overheating or, worse, fire, make sure to wipe out your lint filter after each load and check within the dryer for any stray hair.
Get Dog Hair Out of Car Carpet with Packing Tape
Sticky tape is a valuable tool to remove dog hair from car carpet, and it's likely to be found in your house or office. Sticky tape's adhesive surface pulls up stray hair and lint, making it a simple way to remove dog or cat hair from the carpet. Packing tape or duct tape works equally well.
Wrap the sticky tape around your hand, covering your fingers and palm with the non-adhesive face against your skin to make a DIY adhesive glove to press to cloth and use to lift pet hair.
To remove hair from the entire fabric surface, use a pressing motion to push down firmly and lift. Make as many sweeps as necessary to collect all dog hair and lint.
Handheld Vacuum to Get Pet Hair Out of Car Carpet
Though it might seem an obvious choice, a handheld vacuum is a helpful way to get pet hair out of car carpet. Choose a handheld vacuum with a high suction power and one designated for pet hair removal if possible.
Work methodically in long smooth strokes. Consider using a thin nozzle to get into the creases between seats and under the console. Empty the bag or dustpan often and ensure the filter is clean for best results.
How to Get Dog Hair Out of Car Carpet with a Wire Brush
A wire brush with stiff metal bristles effectively travels between carpet fibers to remove dog hair from car carpet. These stiff bristles catch pet hair and lift it while passing harmlessly through your car carpet and leaving the carpet fibers unharmed.
A wire brush is unsuitable for use on upholstery like seat covers or any leather or plastic surfaces as it may cause scratches or scuffs. Be sure to empty the wire brush often, pulling out all the loose hair collected between the bristles to enable it to continue to pick up more pet hair from your carpet.
Best Way to Get Dog Hair Out of Car Carpet – Lint Roller
A sticky lint roller, similar to adhesive tape, is helpful for pet hair removal. A lint roller may already be in your closet or buy one at most retailers. To reveal a new lint roller surface, peel away the package or the previous dirty covering.
Allow the adhesive surface to take up any stubborn pet hair from your carpet or car seats as you roll the tool over them.
If the lint roller becomes too full, take a break and pull off a layer to reveal additional glue before continuing. Use a lint roller in long flat strokes against a hard, flat surface and press with even force.
Rubber Broom for Dog Hair Removal
Use a rubber broom to remove stubborn pet hair from upholstery and carpet floors. The rubber substance works similarly to a rubber glove, creating static cling, which causes loose hair to stick to each rubber bristle.
Using a sweeping movement from one end of the carpet or upholstery to the other is the best technique. The rubber brush works most effectively on dry fabric. Repeat as needed until stray hairs lift onto the rubber broom. The dog hair is easy to remove from the broom and put in the trash.
A Squeegee has Multiple Uses
A squeegee is suitable for more than just deicing your windshield and mirrors on a cold morning. A squeegee is a multipurpose tool that even helps remove dog hair from car carpet when it comes to your car.
Like the rubber glove and broom, the squeegee is a handle with a rubber blade that uses static cling to collect unwanted dog hair. Grab the squeegee you likely already have in your car and run it over your car carpet and upholstery in long, smooth strokes. Remove pet hair from the rubber blade as it collects and discard in the trash.
Remove Dog Hair from Car Carpet with a Pet Hair Tool
A wide range of commercial pet hair removal tools is available on the market. If you have nothing on hand or are away from home, stop by a retailer and browse their selection. Many devices work with similar principles as our DIY solutions, using rubber to create static or stiff bristles to collect hair.
Lint Brush for Removing Dog Fur
To remove dog hair from car carpet or to remove pet hair from sofa cushions, use a lint brush. The firm bristles capture lint and stray hair for easy cleanup. Test a lint brush on a small section of the fabric or carpet before using it to ensure no snagging.
In a light sweeping motion, run the brush over the carpet surfaces from one side to the other. Be sure to clean all mats and any fabric upholstery in the vehicle to hold loose hair. Empty the tool once all dog hair is collected, and enjoy your clean, hair-free car.
Baking Soda for Pet Odors
Along with loose hair come pet odors and unwanted dog smell. Before choosing a method to get pet hair out of car carpet, consider dusting your carpet and upholstery with a thin layer of baking soda.
Often used in cleaning and a great solution to get pet hair and coffee out of a car seat, baking soda is a multipurpose product, and one of its many values is removing unwanted smells. Let the baking soda sit on your fabric for about half an hour, then vacuum away with loose hair. Baking soda leaves your car smelling clean and fresh.
If you are unlucky enough to have a dog or cat in the car who has a bathroom accident, baking soda can help. Mix baking soda with water and vinegar and apply to the stain as soon as you can. This also works as a way to get old urine smell out of car carpet, too. Treat as often as needed.
Prevention to Avoid Dog Hair in Car Carpet
Investing in a designated dog blanket or repurposing one from home avoids you wondering how to get dog hair out of car carpet. Before you load up your dog for a ride, spread a large, thick blanket over the seat and carpet where he sits.
The blanket catches any loose hair before it works its way into your car and is a helpful shield if your pet has an accident on the ride. After your dog's ride, remove the covering, shake it out, or clean it away from your vehicle.
Regular grooming helps your pet shed less and catches excess hair before it falls out in your car. Brush your pet often or seek the help of a professional groomer to capture pet hair in a controlled way and reduce unwanted shedding in your automobile.
Whatever pet hair you have, a few clever tips help you remove dog hair from car carpet floors and upholstery. Pet hair extraction doesn't have to be complicated; use everyday household items thanks to homemade and DIY methods.
Use these simple strategies to get pet hair out of car carpet using things you already have at home, in addition to vacuuming often and grooming your dog to remove stray hair before it gets into your car interior.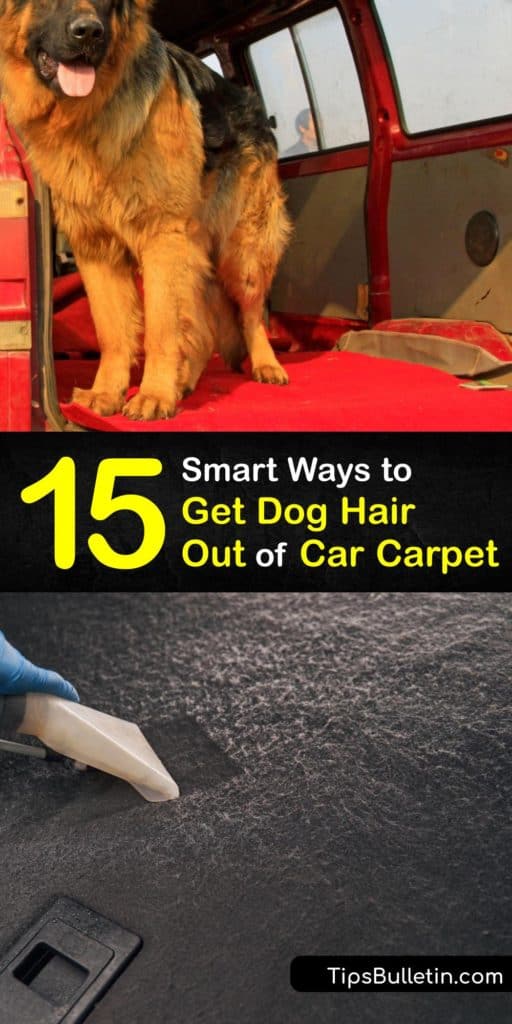 If this article enlightened you on how to get dog hair out of car carpet, please share these brilliant tips to get pet hair out of car carpet with your family and friends on Pinterest and Facebook.