If you have a canine companion, you must learn how to get dog pee smell out of a mattress. Despite best intentions, accidents happen with pets, and few are as devastating as learning your pet urinated in your bed. While sheets and pillowcases are easily washed in the washing machine, figuring out how to remove dog urine smell from your mattress can be daunting.
A clean mattress that smells fresh is vital to restful sleep. Mattresses are too bulky for traditional laundering, so new approaches are required to get dog pee smell out of a mattress. Thankfully, an unfortunate circumstance doesn't have to mean buying a new mattress or suffering the horrible smell long-term.
The scent of urine in your bed disrupts your downtime and is unhygienic. If a urine odor occurs, immediately wash your bedclothes in the washer and choose an uncomplicated homemade dog urine cleaner to oust the smell from your mattress. "My go-to solution for neutralizing urine odor is a simple mix of vinegar and baking soda; it's effective and safe for most mattress types," suggests Clara Webster, a knowledgeable practitioner in home improvement.
Discover How to Remove Dog Urine Smell from Your Mattress
Find out how to get dog pee smell out of a mattress and remove dog urine smell from the couch to live without an intrusive odor. Getting dog pee smell out of a mattress doesn't have to be a headache. If you notice your pet went potty on the bed, soak up as much urine as possible with a paper towel to limit the cleaning required later.
Avoid purchasing expensive cleaners and using dangerous chemicals in your home. Use time-tested home remedies to clean urine from a mattress with apple cider vinegar, dish soap, and baking soda.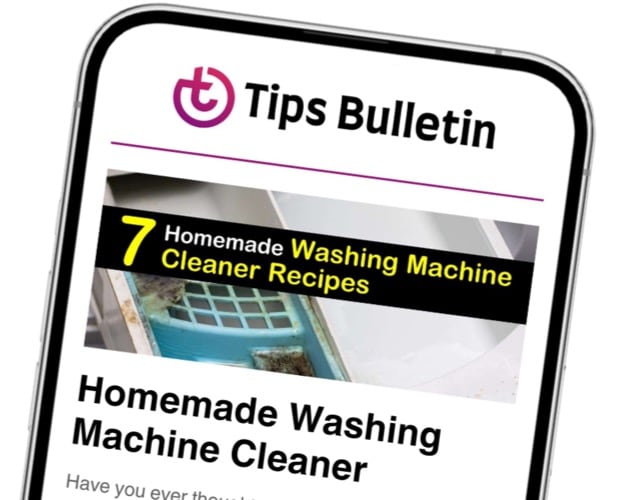 Finally, an email that Transforms Your Home.
Get the latest home and garden tips from our experts, delivered straight to your inbox.
How to Get Dog Pee Smell Out of a Mattress
Distilled white vinegar is among the top products used in home remedies for cleaning and deodorizing. Whether you have discolored shoes, need to remove cigarette smoke smell from your mattress, or have to clean mattress stains, the acetic acid content of white vinegar makes it an efficient stain remover and deodorizer.
An old urine stain on your memory foam mattress is likely the root of the pet urine odor in your bed. Clear away the mark to release the odor-creating particles and remove the stench. Mix your own homemade mattress cleaner and enjoy a smooth night's rest again.
Combine the ingredients in a sprayer, saturate the mattress stain, dab up excess liquid with a cloth or paper towels and allow it to air dry. For general odor, lightly mist the entire mattress surface and leave it to dry. Use this remedy for cleaning a moldy mattress or to get dog urine smell out of carpet, too. Tea tree oil has mild antibacterial properties to clean and deodorize your mattress and temper the vinegar scent.
You can also create a homemade spray to keep dogs from peeing on furniture. This spray will dissuade your pets from wanting to mark their spot by using unappealing scents.
Trust Dish Soap for Getting Dog Pee Smell Out of a Mattress
Dish soap eradicates organic stains like food and grease from cutlery, pans, and plates. Dog urine is an organic, naturally occurring substance, so dish soap is an excellent method of getting pee smell out of the mattress and the stain that accompanies it.
Running into messes on the bed when you have no cleaning solution is stressful; luckily, dish soap and some water are all you need to make an effective mattress odor eliminator. This cleaning solution can also remove sweat smells from a memory foam mattress, human urine and any pet messes.
Remove the bedclothes and mattress coverings. Use a scrub brush or cloth to get the soapy mixture into your mattress, spend a few minutes loosening the stain and odor-causing molecules, then pat until dry with a towel or paper towel. If visible staining or dog urine odor persists, repeat until gone and let your mattress air dry.
Get Dog Pee Smell Out of the Bed Quickly
If your mattress is generally smelly with no apparent areas of staining, strip away your bed sheets and mattress pad. Baking soda is the solution if you're short on time but urgently need mattress cleaning. This white powder is cheap, readily available, and tough on dog and cat urine odor.
Sprinkle baking soda powder over the entire mattress and pad surfaces, and leave it to sit all day to absorb the smell. Before bed, vacuum up the baking soda to leave your bed smelling fresh.
Removing Dog Urine Smell from a Mattress with Laundry Detergent
While it's uncomplicated to remove pee stains and smells from your bed sheets and mattress protector in the washing machine, it's trickier to clean urine stains from your mattress and remove bed stains. Due to its size, weight, and bulk, removing a dog or cat pee stain and the accompanying stench from your bed in the washing machine is impossible.
Luckily, you can take advantage of the cleaning capabilities of laundry detergent by using it as a concentrate. Apply a liberal amount of regular laundry detergent to dog urine stains, and gently wipe the fabric with a damp sponge or brush.
Work the detergent into the mattress surface, let it sit for ten minutes, and thoroughly rinse with warm water. Repeat the procedure as necessary until there is no sign of dog urine or its smell.
Get Dog Pee Smell out of Bedding Fast
Enzymes occur in nature. Our bodies use them daily to break down substances and remain functioning. An enzyme cleaner is designed to get pee out of a mattress and remove pee stains using enzyme technology.
A pet enzyme cleaning solution is a high-strength cleaner that eliminates dried urine stains and pet odors by breaking down the molecules causing them. Head to your neighborhood pet store, select an enzyme cleaner appropriate for the job and use it according to the directions.
Learning how to remove dog urine smell from your mattress saves you embarrassment and ensures you sleep comfortably. If you don't have time for deep cleanings like steam or carpet cleaning, use brilliant at-home tricks to get rid of the smell fast and make your bed a pleasant place to rest.
If you loved this article on how to get dog pee smell out of a mattress, please share these brilliant ideas for getting dog pee smell out of a mattress with your friends and family on Pinterest and Facebook.