Commercial dyes exist in various forms to alter the pigment of anything you are dyeing; this could be Rit dye for fabric or Splat hair dye for changing your hair color. Regardless of their intention, using dyes comes with the risk of staining, so it's essential to know how to get fabric dye off your skin.
Unlike dyes used throughout history, modern dyeing techniques involve synthetic dye instead of dye made from natural sources. Due to their ability to cling to fabric easily and the fact that color options with synthetic dyes are nearly limitless, manufactured pigments are the more popular choice.
A fun way to refresh your wardrobe is to apply a fabric dye to faded clothes or even dye a completely different color. However, using dyes to alter your clothing comes with the risk of staining your hands or other parts of your body when colors bleed.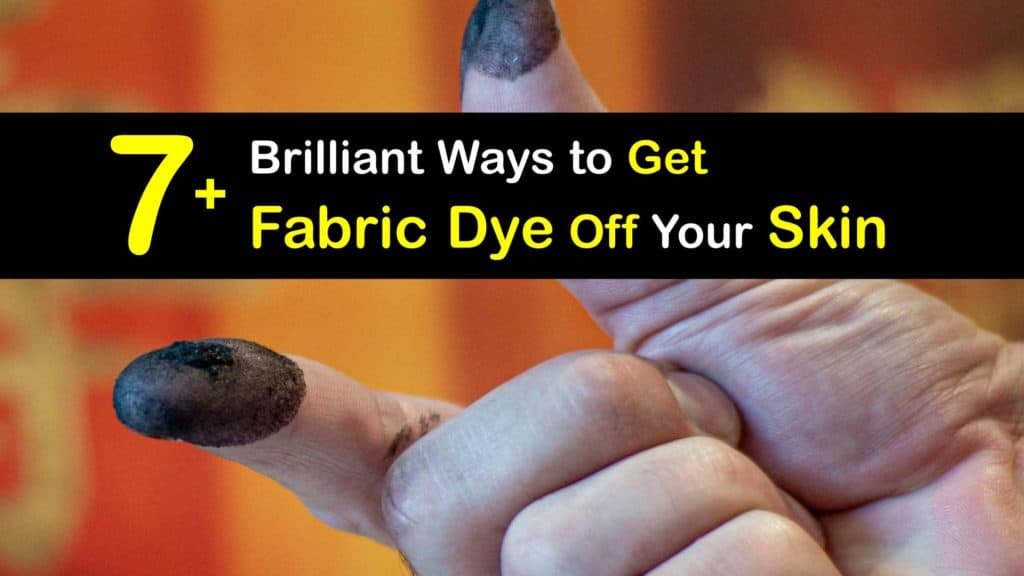 How to Remove Fabric Dye from Your Skin
This article addresses valuable tips to make cleaning dye from your skin an easy task and preventative options to lessen the chance dye stains your skin in the first place.
Regardless of what color you're using, dyes are water-soluble and fade over time. However, when you cannot wait to remove hair dye from nails or skin, continue reading for several tricks to remove dye from your skin.
Remove Fabric Dye from Your Skin with Baking Soda
Baking soda is a well-known tool for cleaning because its abrasive nature allows it to dislodge particles and remove stains easily. When mixed into a paste, baking soda retains some granular texture, making it an effective yet gentle abrasive to remove fabric dye from your skin.
Combine baking soda and water to create the paste, or wet your hands and sprinkle baking soda on them before rubbing your hands together to make the paste. If using paste in a bowl, apply a small amount to a clean cloth, then rub it on your skin to remove tie dye from skin. Rinse your hands and reapply until your skin is clean.
Note: For added help in removing dyes from your skin, replace water with lemon juice.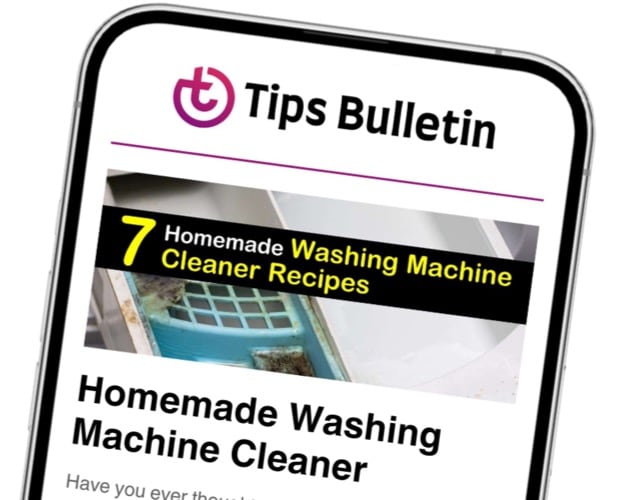 Finally, an email that Transforms Your Home.
Get the latest home and garden tips from our experts, delivered straight to your inbox.
Using Rubbing Alcohol to Remove Fabric Dye from Skin
Because rubbing alcohol effectively breaks down stains from hair colour, food coloring, and other dyes, it's a quick go-to to get fabric dye off your hands or a hair dye stain from your skin.
Rubbing alcohol is rough on the skin, though. If your skin is sensitive or irritation occurs after use, stop and choose a less aggressive option to clean your skin.
Dampen a cotton ball in alcohol before applying to the stained area of the skin. Gently swab at the site until the dye comes away and repeat until your skin is clean. After rinsing and drying your skin, we recommend applying a lotion or moisturizer, as rubbing alcohol may dry your skin.
How to Get Fabric Dye Off Your Skin with Vinegar
Unlike other stain removal techniques that are safe to use all over your hands, you may not want to wash your hands in vinegar. Like rubbing alcohol, spot clean areas of stained skin using cotton balls wet with vinegar to break down stains and clean them from your skin.
The acidic properties of vinegar make it easy to break down and dissolve build-up and stains, which makes it effective in hair dye stain removal and cleaning fabric dye stains. Use it for removing Easter egg dye from hands and other body parts.
Dampen a cotton ball in white vinegar and apply it to stained skin. Rub the area with your hands to remove the dye before rinsing. As vinegar is acidic, irritation is possible; if this happens, try a different stain removal option.
Removing Dye Stains with Acetone
Acetone is a liquid solvent known to break down other substances. The power of acetone is seen commonly in nail polish remover, which dissolves nail polish and makes removal easy. Nail polish remover is easily accessible, and when applied to a dye stain, makes stain removal quick.
Wash any stained skin to remove excess dye before applying your cotton ball soaked in nail polish remover to the stain. Repeat the process with fresh cotton balls as they become dirty from the color until your skin is clean.
Note: As children may touch their mouths with their hands, do not use nail polish remover to clean dye stains from a child's hands.
How to Get Fabric Dye Off Your Skin with Hydrogen Peroxide
Hydrogen peroxide is a chemical compound used in many households as an antiseptic or a bleaching agent. For commercial purposes, hydrogen peroxide comes diluted with water to make it safe for general usage.
Even cut with water, hydrogen peroxide is strong enough to clean and lift dye stains from skin. It also removes food coloring from the skin and other types of dye.
Apply hydrogen peroxide to a paper towel to swab the stained area clean of dye. Repeat if necessary while rinsing and drying your skin in between treatments.
Get Fabric Dye Off Your Hands with Oil
When dye stains skin, it naturally fades over time; part of this is due to regular washing of the stained area, whether it's hair or fabric dye. The oils that the body naturally produces are another contributing factor to dyes lifting from skin. What gets hair dye off skin along with fabric dye? Applying other oils to the skin, such as olive oil, helps lift pigments from your skin faster.
Apply oil to the stained skin and work in circular motions using either a gentle brush or your fingers for a maximum of 15 minutes. If the stain remains after rinsing, reapply oil to the stain and let it sit on the stain before scrubbing.
For stain removal on sensitive skin, we recommend using baby oil instead of another more harsh oil that may irritate your skin.
Get Fabric Dye Off Your Hands with Laundry Detergent
The ingredients in laundry detergent break down and lift stains, and applying a small amount to your hands helps lift color from dyed skin. Add liquid laundry detergent to a clean wet cloth and rub it in circular motions on your skin. Rinse and reapply the detergent if the stain remains.
Because laundry detergent is a harsh product made for getting tie dye out of clothes as well as other stains, we do not recommend its use on sensitive skin. Use a less aggressive cleaner to remove dye stains from your hands for sensitive skin. To lower the risk of irritation, apply liquid dish soap to your hands and work into a lather to clean dye stains.
Preventing Dye from Staining Your Skin
As with any stain removal method, prevention should always be on your mind. Applying protective gloves goes a long way in keeping dyes from staining your skin, but there are other ways to lessen the stained skin after a dye job.
Protect Skin with a Barrier of Protective Cream
Dyes easily stick to dry skin, so applying a layer of a barrier cream reduces the possibility of staining by trapping the pigment in dyes on the surface. This suspension allows you to wipe away any would-be stains.
Apply a layer of your preferred cream or oil to your fingers or hands before working with fabric dyes to reduce the chance of any dye that manages to get through your gloves staining your skin.
When using barrier creams, apply them carefully as getting oil on fabric or hair may cause the dye not to take well.
Alternative Stain Removal Techniques
When dye touches your skin, it's best to wipe it off immediately to get rid of as much dye as possible. Washing your hands with soap and water is the best way to avoid fabric dye or hair color from staining your skin.
Depending on the type of dye, a clarifying shampoo designed with cleansing agents to remove residue may help remove excess dye from your skin. As soon as you notice dye spots on your skin, wash your hands using regular soap to scrub and rinse with warm water to clean fabric dye from your skin.
Using Toothpaste to Clean Dye from Your Skin
As noted, baking soda breaks down stains and makes cleaning easier. Toothpaste made with baking soda is also effective at removing dye stains from the skin if allowed to sit on the stain.
Use a non-gel toothpaste with baking soda as an active ingredient directly on the skin by applying with a cotton swab or your finger. Allow the toothpaste to sit for five to ten minutes before wiping away with a cloth soaked in warm water.
Removing a Stubborn Stain with Bleach
If the above methods are ineffective in eliminating dye stains on your skin, try bleach. Due to bleach's harsh nature in cleaning, only use this option for adults looking to remove stains quickly.
Add bleach to the water in a large bowl or sink with liquid dish soap. Scrub your hands with a cloth or brush until the dye dissolves from your skin. Wash your hands in fresh soapy water to remove all bleach.
As having stained hands after your latest dye project is unsightly and may even irritate your skin, we hope you find a method for stain removal that works well for you the next time you find an unwanted stain on your skin.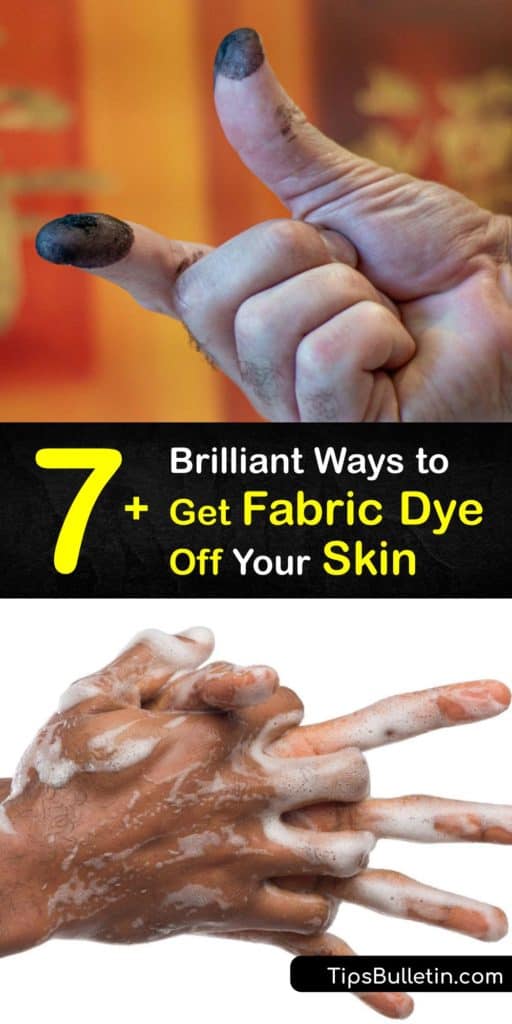 If you found our tips on how to get fabric dye off your skin useful, please share the article on Facebook and Pinterest with friends who may need to know how to remove fabric dye from your skin.