There are a lot of benefits to dyeing your hair at home. However, the disadvantage of staining your scalp, neck, forehead, or hands leaves you wondering how to get hair color off your hands and fingers. It's difficult to get hair color off the scalp and facial skin and not the hair, and brutal to remove stubborn stains from your accidentally dyed skin and acrylic nails without irritating your sensitive skin.
Updating your hair color is a fun way to alter your appearance, and it's not as risky as getting a new haircut. It's no surprise people have been dabbling with hair colors for centuries. In Elizabethan England, ladies used urine as a dye to get fair-colored hair.
Fortunately, modern science has advanced far enough to give us a safer, less disgusting means of dyeing our hair in our favorite colors. If you use hair dye, you likely encounter the problem of needing to remove hair color from your fingers.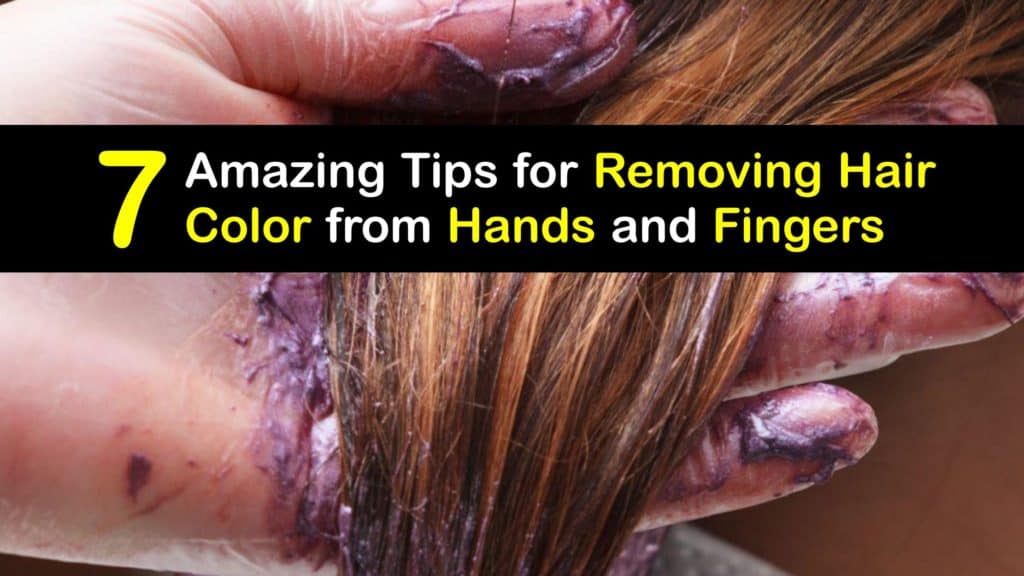 Mind-Blowing Tips to Remove Hair Color from Your Fingers
Because modern hair dye is so effective, it's possible to dye the skin around your face, scalp, and hands the same way as your hair. Thankfully, you can clean hair color off your hands with everyday home items.
Hair dye works well for coloring your hair, though it may stain your facial skin and around your hairline, and as with food coloring, it isn't easy to clean. Using these tips and procedures, learn how to wash hair color off your hands and fingers. It's always best to put on gloves and take precautions before working with hair dye to minimize staining on your skin, nails, and work surfaces.
Many people like to color their hair at home rather than at a salon since it is less expensive and convenient. The downside is accidents are more likely to happen at home than at the salon, and most people don't have salon-grade chemicals to clean up hair dye skills and stains.
You need to know how to clean hair color off your hands when coloring your hair at home. If you get dye on your face, nails, or hands, easily remove hair color from your fingers with a few household materials.
How to Get Hair Color Off Your Hands and Fingers – Petroleum Jelly
Applying a thick layer of petroleum jelly to your hairline and putting on gloves before beginning avoids a hair dye stain in the first place. Remove unwanted dye spots with petroleum jelly after dyeing.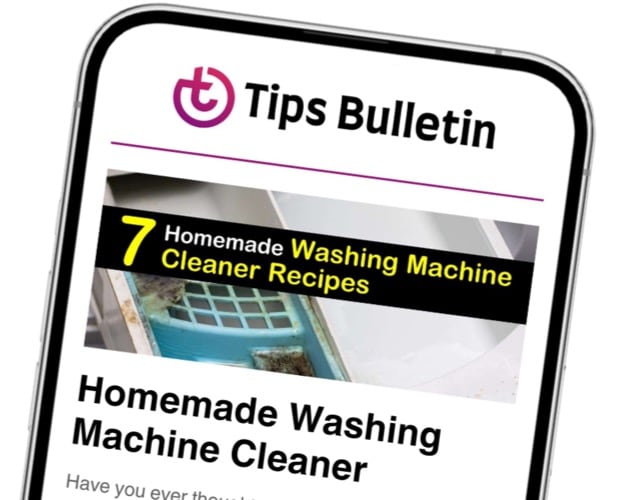 Finally, an email that Transforms Your Home.
Get the latest home and garden tips from our experts, delivered straight to your inbox.
Apply petroleum jelly to the stained skin and rub it with your fingertips. Continue massaging until the color is no longer apparent. The petroleum jelly may turn the same color as the hair dye it's cleaning, indicating it is working.
To prevent the color stain on your face from transferring to your hands, apply the petroleum jelly with a cotton pad or cotton ball. Rinse the petroleum jelly with a clean, moist washcloth using lukewarm water.
If the discoloration persists, repeat the procedure and allow the petroleum jelly to seep into the skin for several hours, if not overnight. To keep the jelly from ruining your pillowcases and linens, cover it with a headband or gloves, or use an old pillowcase.
Get Hair Color Off Your Hands with Hydrogen Peroxide
Remove hair dye easily from your face and hands with hydrogen peroxide. Rub two percent hydrogen peroxide straight on the colored area using a cotton pad. Add a splash of lemon juice to boost the cleaning power.
The peroxide lightens the pigment and fades it from your skin over time. If you accidentally put peroxide in your dyed hair, it will remove the dye from the hair shaft, so make sure you cover your hair beforehand.
Add a tablespoon of white vinegar to the solution before applying for added strength. Rubbing alcohol is an alternative to hydrogen peroxide if you don't have it available.
Clean Hair Color from Your Hands Using Baking Soda and Dish Soap
Mix equal measures of liquid dish soap and baking soda to effortlessly wipe permanent hair color from your scalp, neck, or hands. Baking soda gives the soap an exfoliating effect and removes dead skin cells along with the color.
Stir the soap and baking soda in a dish until it's completely smooth. Exfoliation may be too harsh for sensitive skin, so first, test it out on a tiny area. Apply the baking soda and soap combo to the dye-stained skin, then wipe the solution with a cotton pad or cotton ball with light pressure.
Keep away from your eyes to avoid irritation. After rubbing for a few minutes, rinse with warm water to remove the solution. Stop if you feel any pain, especially a burning sensation.
This DIY remedy takes hair color off skin with a little effort. The color lightens with each round of scrubbing until it fades completely. By wiping away the dye-stained dead skin cells, baking soda helps to reveal the fresh layers of skin beneath.
Olive Oil Removes a Hair Dye Stain
Olive oil is a good hair dye remover since it breaks down the dye pigment and is gentle on the skin. While you scrub, it aids in the softening process. Olive oil may not be as harsh as other options, but it is still effective for removing unwanted color while protecting your skin.
Coat the stained regions of skin with olive oil and massage it with your fingers. It's best to leave the oil on the dyed site for as long as possible. You may safely leave the oil on the stain for up to eight hours because it isn't harsh or abrasive.
Use soap or shampoo to remove excess olive oil from your skin. Add a few drops of lemon juice to the oil to increase for an even better cleaner and provide a pleasant scent.
Clean a Hair Color Stain with Bleach
If the dye stains on your hands or fingers are stubborn, remove them with chlorine bleach. If you have sensitive skin, skip this method because bleach is a powerful chemical that irritates skin.
Bleach is most appropriate when used as a last resort when other, more gentle and skin-friendly dye removal methods have failed. Due to the chemicals involved, bleach is more suited for removing dye from your hands and nails rather than the delicate skin of your face and scalp.
Use a cotton ball to apply bleach to the colored skin and rinse it with warm water. To eliminate bleach, wash your hands with gentle soap and warm water afterward.
Eradicate Permanent Hair Dye Stains with Liquid Laundry Detergent
Liquid laundry detergent meant to remove stubborn stains from fabrics may also work to remove food coloring and hair color stains from the skin, or as a way to get food dye off your hands. Choose a fragrance-free detergent, then apply a few drops to your discolored skin and rub it in with your hands.
Using a clean moist cloth or makeup pad, scrub the area gently with detergent and lukewarm water to avoid causing more damage to your skin. Allow the detergent to seep into your skin for half an hour.
Using a soft cloth, blot the dye stain lightly and frequently until it fades, then rinse. Repeat as necessary until the color disappears.
Use some detergent and water to get hair dye out of clothes. Apply to the stain and scrub with an old toothbrush.
Clean Splat Hair Dye Stained Skin with Beauty Products
Standard beauty products like makeup remover, nail polish remover, and non-gel toothpaste help with hair dye removal. Use a cotton pad to apply these solutions to the stained area, rub well, and then wash with warm soapy water until all the dye is removed.
Take special care if using nail polish remover – the acetone in this substance is harsh on the skin and burns if left on too long. It works quite well to remove hair dye from nails, though.
Clarifying shampoo is another excellent and widely available beauty product that has the dual purpose of removing unsightly Splat hair dye from your acrylic nails, facial skin, or hands. Use clarifying shampoo and warm water to scrub the stained area to clean hair dye until the color has lifted, then rinse well with warm water.
When you next tint your hair, apply a moisturizing cream or petroleum jelly to your hairline and put on gloves before working with hair dye to avoid stains. If you end up dyeing your skin, one of the procedures listed above should be enough to get the dye out.
If the stain continues after you've tried at-home remedies to get hair color off your hands, see a color specialist at a salon.
Hair dye is an easy way to brighten up your look, and it's fun and cost-effective to color your hair at home. Unfortunately, this DIY strategy can often come with the unwanted side effects of hair dye stains on your hands, fingernails, and face.
Next time you have hair color on your skin, reach for items you already have and remove it with ease using one of our brilliant techniques.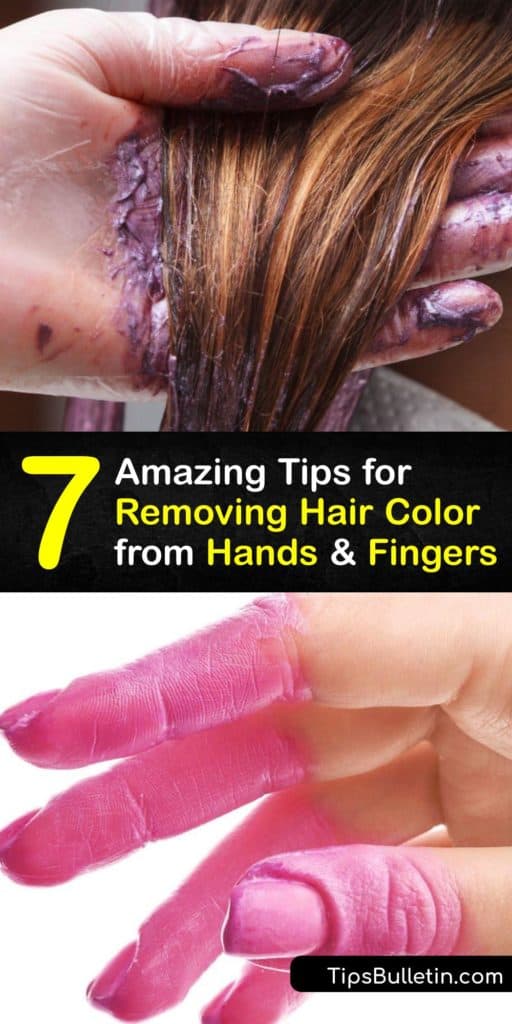 If you loved this article on how to get hair color off your hands and fingers, please share these valuable tips to remove hair color from your fingers with your friends and family on Pinterest and Facebook.