I've got some fantastic insights to share with you.
Identify the essential elements or features.
Research the most cost-effective options.
Seek expert advice for an optimal solution.
Implement the strategy or solution quickly.
Measure the results to ensure effectiveness.
First, I take a good look at what's important, focusing on the essential elements or features that we need. I always make sure I know exactly what I'm looking for. Next, I dive into research, but I'm savvy about it. I look for the most cost-effective options that don't sacrifice quality. Cheap and cheerful is my motto. If I'm ever in doubt, I seek expert advice. I look for someone who knows their stuff and get their take on the best solution.
Once I've got all the information, I jump right into action. I implement the strategy or solution that I've decided on, and I do it quickly. No dragging my feet – speed is key. Finally, I keep my eye on the prize by measuring the results. I need to make sure that what I've done is not only incredible but also hits the mark. That's how I ensure effectiveness without emptying my wallet.
Stepping in mud is one of the worst things to happen while wearing your favorite pair of shoes. Not only do your shoes become wet and stained, but mud finds its way into every groove on the bottom of your shoes. Despite this, stepping in mud doesn't have to be the end for your footwear. Learn how to get mud out of shoes.
Removing any stain from your shoe involves thoroughly cleaning the shoe's material without damaging it. Most shoes made of canvas, mesh, or knit are generally the easiest to clean because of the durable material that withstands the cleaning process.
Other shoes like leather and suede require special care when the mud stain is gone. Continue reading for our advice on cleaning various shoes to make your footwear look as good as new.
How to Remove Mud Stains From Shoes
To have the best chance of removing mud stains from your shoes, remove dried mud before applying a cleaning solution. Avoid using heat on your shoes until you're confident all the mud is gone, as applying heat to your stained shoes means you may never get the stain out.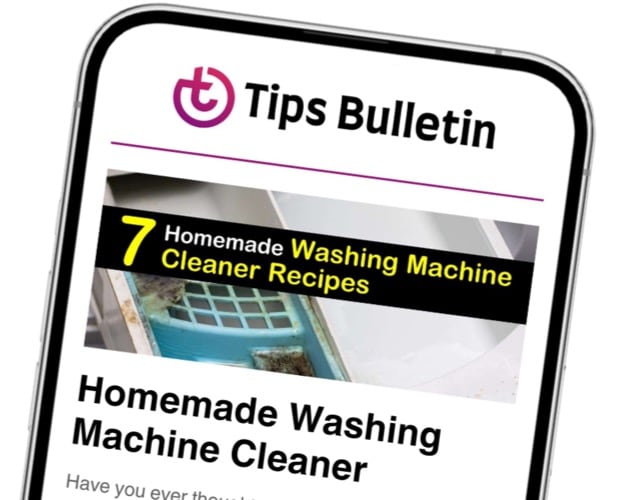 Finally, an email that Transforms Your Home.
Get the latest home and garden tips from our experts, delivered straight to your inbox.
Clean Shoes with Vinegar and Baking Soda
Most running shoes use a type of nylon mesh in their construction. This fabric is breathable to help with air circulation inside the shoe and prevent odors when worn for sport. The main downside to mesh shoes is that the mesh netting catches dirt easily and makes getting set-in mud stains out of shoes a chore. It's relatively easy to clean muddy cleats with baking soda and vinegar and a good brush.
Use a shoe brush to clear away dried mud on your sneakers. Mix baking soda and white vinegar in a bowl and wait for the bubbling to stop. Apply the paste to mud stains when removing mud stains from clothes or shoes and leave it to dry for 15 minutes. Using the same cloth, scrub the stains before wiping the shoe clean with a damp cloth.
How to Clean Mud Off Shoes Made of Leather
Leather shoes are a stylish addition to a wardrobe, and the durability of well-cared-for leather means it's easy to remove environmental stains. To keep your leather shoes looking new, remove the laces from your shoes and clean them separately.
Wipe away loose dirt from your shoes with a soft brush. Mix dish soap and warm water in equal parts in a bowl and apply the soapy mixture to your shoes with a microfiber cloth. Use a clean cloth to wipe your boots before letting them dry, and apply a leather conditioner to your shoes to keep them moisturized.
How to Remove Mud From Canvas Shoes
Using canvas as a top layer instead of cloth makes canvas sneakers more durable than regular shoes. The material catches dirt and mud; however, removing mud stains from shoes is simple because the shoes hold up well to cleaning.
To remove dried mud or to take off paint from your shoes, scrub the exterior of your shoes with an old toothbrush. Stir baking soda and warm water together to create a cleaning solution. When getting mud out of canvas shoes, spread the mixture over the stains on your shoes.
Leave the shoe to dry before wiping away with wet paper towels. Because baking soda has brightening properties, it's excellent to clean white canvas sneakers.
How to Get Mud Out of Shoes Using Detergent
The bottom of most shoes contains a combination of plastic and rubber to provide support while walking. Due to its solid composition, the bottom of the shoes is easy to clean with soap or mild detergent and an old toothbrush between the grooves.
Fill a bowl with water and add a few drops of laundry detergent. Use a toothbrush to stir the mixture to create suds before scrubbing the bottom of your muddy shoes. Use a rag to wipe away the dirty water as you clean.
This home remedy is also ideal for getting mud and grass stains out of garden boots that seem to accumulate debris or even to clean mud off car seats, carpeting, and your floor mats.
Clean Sneakers With a Magic Eraser
If your white shoes start accumulating dirt and mud from daily wear, a Magic Eraser is a simple tool to clean stubborn stains to get clean white shoes again. Magic Erasers are a popular cleaning tool made from melamine foam that efficiently scrubs away stains and build-up.
To get mud stains out of shoes, wet the Magic Eraser and squeeze out as much water as possible. Scrub away stains on the exterior of your shoes with the Magic Eraser, and let your shoes dry before applying a leather conditioner.
How to Remove Mud Stains From Shoes in the Washing Machine
Putting shoes in the washing machine is often the first thought when they get dirty. Although machine washing shoes may damage the integrity of your shoes, it is still an effective method to get mud off shoes. To protect your shoes and washing machine, learn how to clean mud off shoes in the washer safely.
Pre-treat your shoes with a commercial stain remover to loosen build-up on the exterior. Remove the laces and shoe soles before putting your shoes in the washer.
The main issue with washing shoes in the machine is when shoes bang around in the washer drum. Place your shoes inside a mesh garment bag and add cushion to the cycle by adding towels into the wash.
To clean white sneakers in the wash to remove mud or grass stains, include chlorine bleach in the cold water to clean white canvas shoes and bring them back to their original condition. Only use chlorine bleach with all-white sneakers to avoid fading the colored parts of shoes.
Removing Mud From Suede Shoes
Suede shoes look great, and the signature soft texture is a favorite for many; however, the nap on the outside of the shoe is delicate and challenging to clean. The main difference between these types of shoes is that suede has a softer feel. Like leather, suede comes from the manufacturing of animal hides.
Knowing how to clean mud off shoes with a suede exterior involves using minimal moisture to avoid damaging the suede. Vinegar is the ideal cleaner for suede because of its ability to dissolve and break down stains without damaging your shoe.
Use a pink eraser on a wooden pencil eraser to scrub away any minor scuffs or mud stains on your shoes. For more prominent stains, dip a cloth in vinegar and squeeze to remove excess moisture before using it to rub out stains.
Avoid applying pressure to your shoe to prevent the vinegar from spreading across the suede. If you cleaned a large area of your shoes, stuff the insides with newspaper to help them retain shape as they dry. Use a brush to maintain the texture of the nap as it dries.
Does Toothpaste Clean Shoes?
If you're short on supplies to clean shoes, toothpaste works well to brighten shoes and remove mud stains. Toothpaste comes packed with whitening agents, and the baking soda in many kinds of toothpaste helps scrub stains out of your shoe's material, whether you need to get asphalt and tar stains off boots or have some mud on your favorite sneakers.
Choose a white non-gel toothpaste and squeeze a small amount on the stained section of your tennis shoes. Use an old toothbrush or rag to work the paste into the stain. Leave the paste on the stain for at least ten minutes before rinsing. Repeat as needed until your shoes look new again.
If you live in a location with heavy rainfall or find yourself outdoors often, learning how to remove mud stains from your shoes should be part of regular maintenance to keep your footwear clean. Applying a commercial protectant helps avoid deep stains, but if mud does stain your favorite pair of shoes, we hope our cleaning tips help you tackle mud stains as soon as they happen.
If our cleaning guide helped you learn how to get mud out of shoes, please share these tips on how to remove mud stains from shoes with your friends on Facebook and Pinterest.