Almost everyone has wondered how to get mud out of white clothes. White is a classic and sophisticated color that pairs well with anything. Whether it's a white pair of leggings or an expensive white coat, most of us take advantage of this fabulous color when it comes to dressing. Despite its appealing look, the major downside of white is how quickly it picks up dirt.
You're not alone if you've ever felt overwhelmed by figuring out how to clean mud off white clothes. Though many people think white apparel is hard to care for, this is not the case. Once you understand how to remove mud stains from white clothes, you enjoy your outfit with less worry.
Several DIY cleaning options are adept at eradicating dirt, mud, and grass stains from white clothes without requiring much labor. Use everyday, affordable items you probably already have in your pantry or cleaning cupboard, like distilled white vinegar and dish soap, and ensure your white garments are bright and clean.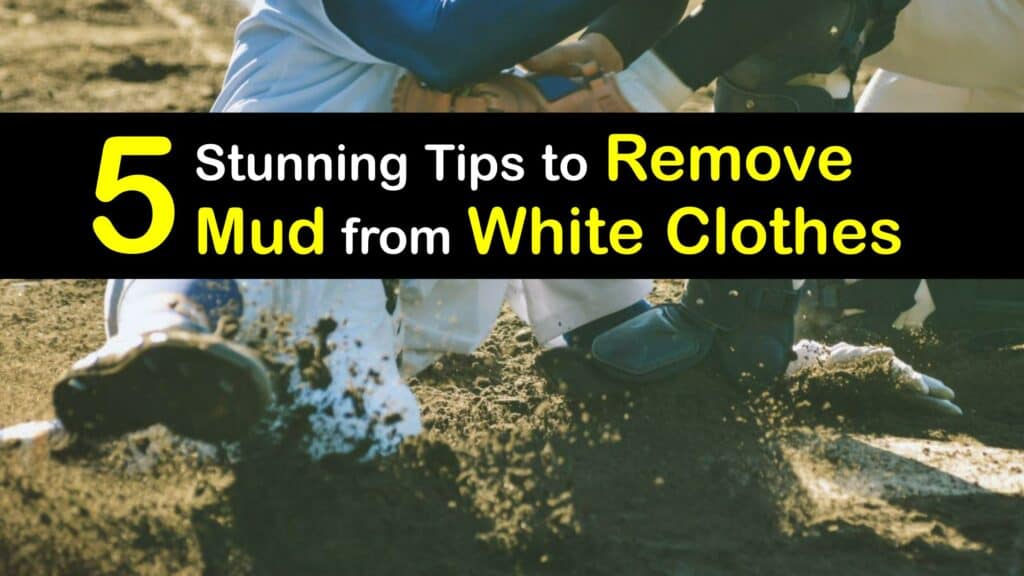 How I Remove Mud Stains from My White Clothes
Find out how to get mud out of white clothes and don your white garments without worrying about ugly blemishes. You must know how to remove mud stains from white shoes, clothes, pants, and even jackets.
If you notice wet mud on your outfit, blot up as much as possible with a paper towel to reduce the amount of soaking into the material, and remove the stain with an uncomplicated home remedy.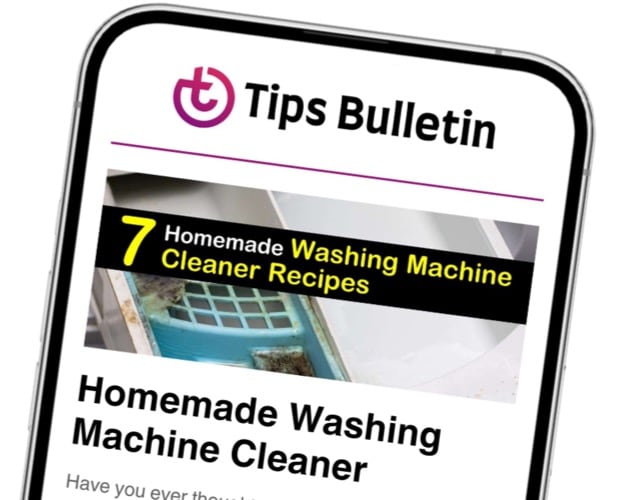 Finally, an email that Transforms Your Home.
Get the latest home and garden tips from our experts, delivered straight to your inbox.
How I Get Mud Out of My White Clothing with White Vinegar
Distilled white vinegar is revered for its ability to remove a tough stain from white clothes. It gets mud out of clothing, and even the most stubborn dried on stains won't stand a chance against this powerful cleaner.
White vinegar contains naturally occurring acetic acid, a mildly acidic compound that breaks down the bonds in mud and grass stains to rinse them out without fuss. It will also remove dried tree sap from clothing and any other sticky mess from playing outside.
Use a cloth to apply the vinegar solution to the mud stained area. Give the white vinegar 30 minutes to saturate the fabric, then use an old toothbrush to scrub the mud stain and rinse with cold water. The unwanted color readily washes away thanks to white vinegar's unique stain-destroying properties.
Removing Mud Stains from My Whites
Dish soap is formulated to act on heavy grease stains. A tricky organic stain such as a food or wine stain is no match for liquid dish soap's stain removal abilities. Make a simple soap solution to eliminate dirt stains from your white clothes.
Shake the soap and water in the sprayer, saturate the mud mark, and use your fingers to work the liquid into the dirt stain. Rinse with cool water and repeat until no signs of mud remain. Wash your white clothes in the washing machine, and dry as usual. Dish soap also works well to remove a blood stain.
Trying My Concentrated Liquid Laundry Detergent for Muddy Stains
When you add liquid detergent to your washing machine, it is diluted during the wash cycle. While a regular wash may not be enough to eliminate a mud stain from your white outfit, using your liquid laundry detergent directly on the stain removes the discoloration.
Applying detergent directly to the stain is an efficient way to use it in a more concentrated form to achieve the whitening you desire. Lay your stained garment on a flat surface like a table and pour a small amount of liquid laundry detergent directly onto the muddy mark.
Work the detergent into the fabric with your hands or a scrub brush and leave it for 15-20 minutes before washing out with warm water. Repeat until no signs of the mud remain, then launder and dry your clothes.
How I Clean Mud off My Lighter-Colored Clothes with Oxygen Bleach
An oxygen bleach like Oxiclean is often used to get mud stains out of jeans and white clothing to make them seem brighter. Because it is kinder to our planet and simpler to use than conventional chlorine bleach, oxygen bleach is essential for at-home cleaning.
OxiClean and water create oxygen bubbles that break up and remove unwanted pigments from white clothing. Mix two teaspoons of oxygen bleach with a gallon of cool water and soak your dirty clothing in the cleaning solution for up to an hour.
Because Oxiclean is a color-safe bleach that won't result in discoloration provided the instructions are followed, it is an appropriate stain remover for cleaning dirty white garments.
Dry Cleaning Will Get Mud Stains Out of My White Clothes
If you don't feel confident following cleaning tips or are dealing with a delicate fabric, you may decide to dry clean your white clothes. Your local dry cleaner is well versed in mud and grass stain removal.
Dry cleaning solvent eradicates a stubborn stain without fading, yellowing, or wearing on your precious white garments. If you don't have time for a home remedy or are concerned about making the discoloration worse, visit your local dry cleaner to find out how they can help get red mud out of your white apparel.
Knowing how to clean mud off white clothes allows you to enjoy sporting your white apparel without worry. White clothes give a crisp and stylish appearance, yet they constantly get dirty and are highly susceptible to staining.
Mud, grass, and dirt are unavoidable parts of life, but a mud stain doesn't have to mean the end for your favorite white dress pants or white shirt. Following a few straightforward cleaning tips makes it effortless to keep your white items in pristine condition so you can enjoy the great outdoors and make a fantastic impression.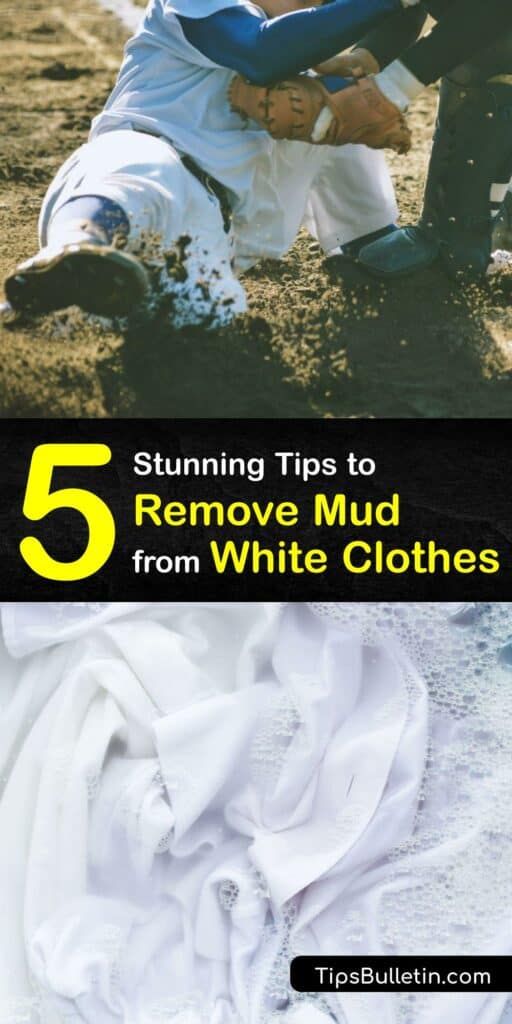 If you loved this article on how to get mud out of white clothes, please share this brilliant information on how to remove mud stains from white clothes with your friends and family on Pinterest and Facebook.