If you're redecorating, you'll have to learn how to get paint off a ceiling. Painting is one of the major methods we use to personalize rooms. A pop of color on the ceiling makes a room look larger and changes the atmosphere. If you make a mistake while painting or want to try a new palette, the first stage is figuring out how to clean paint off a ceiling.
Removing paint from a ceiling demands the right equipment and some care. Paint is full of vibrant, color-rich pigment designed to stand the test of time. Though chemical paint strippers are well-known for their paint-removal power, they're also full of corrosive substances. While they're a viable option, you're not out of luck if you don't want to use harsh chemicals.
Dish soap, rubbing alcohol, and white vinegar, are clever natural alternatives to commercial and chemical products to get the paint off your ceiling. Explore methods for eliminating unwanted paint from your ceiling, and choose the one suitable for you and your family.
How I Clean Paint off My Ceiling
Do you want to know effective ways to get acrylic paint off walls and ceilings? Removing paint from a ceiling may seem challenging, whether you're a DIY enthusiast or ready for a different color scheme.
Paint is designed to be durable; it takes a bit of knowledge and the right supplies to eradicate the old color. Consider your options and choose the most convenient idea for your paint removal project.
Easy Tips I Use for Removing Paint from My Ceiling
Paint gives us the power to personalize our ceiling. Bright paints add light and create space, and richer colors set the mood. When it's time for a new shade, the first step is knowing what type of paint you must remove.
After excess paint on your paint roller leaves paint drips, or you don't love the color once you're done painting, you have to get rid of unwanted color. Contact your local hazardous waste office for advice when you suspect your paint is lead-based. If you're working on a painted popcorn ceiling, read the instructions for a textured ceiling.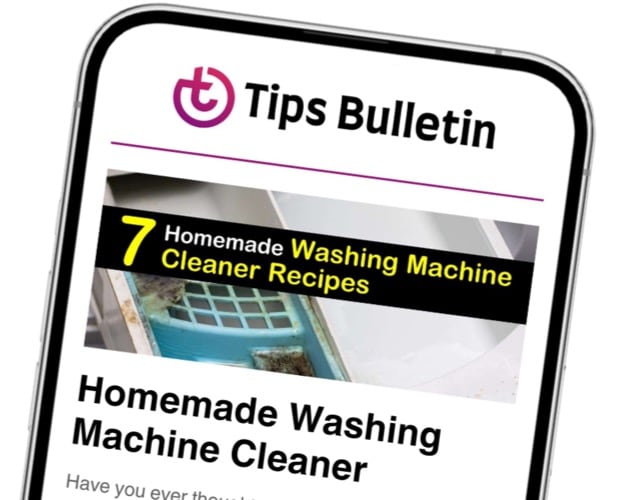 Finally, an email that Transforms Your Home.
Get the latest home and garden tips from our experts, delivered straight to your inbox.
How I Get Paint off a Ceiling with Texture
Whether you're completing paint removal or brushing on clean paint, a textured ceiling, such as a popcorn ceiling, poses more of a challenge. Popcorn ceilings have an uneven surface which adds dimension and acts as a feature. Yet, it's tough to get into the crevices of the texture to erase paint.
Use a clean paint roller or a brush to work your chosen cleaner into the dents and rises of the texture. Work slowly and cover all the edges of the uneven surface so you remove all the pigment.
If your goal is popcorn ceiling removal to leave a flat plane beneath, a putty knife or paint scraper is an ideal tool. Hold the scraper at a forty-five-degree angle and gently scrape away the texture. Alternatively, use a joint compound to apply a skim coat to cover the bumps. Take care not to gouge the ceiling underneath.
Getting Dried Paint off My Ceiling
Acetone is the primary component of nail polish remover. It effectively removes paint from wood and cleans nail polish. Pick a nail polish remover without any colors or additives because they may leave a mark on the ceiling. Get a bottle of acetone reasonably priced at a nearby pharmacy to remove paint.
Use a cloth and plenty of acetone to get paint off window frames quickly if any paint drips down. If the material becomes stained with paint, stop and use a new cloth and more acetone. Work until all of the pigment is gone. Clean the wood with a wet towel, and allow it to air dry.
Removing My Paint Mistakes from the Ceiling
You're in luck if the paint is still wet. Head to the kitchen and prepare an efficient paint cleaner with dish soap and hot water. Use a clean, old rag to soak up as much paint as possible and scrub with this easy dish soap cleaner. Liquid dish soap works incredibly against ceiling color since it dissolves tough stains like food and grease particles.
Mix the water and liquid dish soap in a small bowl. Squeeze a rag in the solution after dipping it. To remove the paint stain, use a systematic cleaning approach with the rag.
Cleaning Paint off My Ceiling without Repainting
Paint thinner degrades paint to make it easier to remove, unlike chemical paint strippers that remove the color by dissolving its molecular links. Paint thinners are sprayed on and covered with plastic to set.
Peel weakened paint off with a putty knife or paint scraper. Paint thinner is an excellent place to start when trying to get rid of old paint before resorting to a paint stripper.
To protect your safety and the success of your project, note the instructions and safety issues, carefully read the directions, and follow them. You should be able to get an appropriate paint thinner safe for the kind of ceiling you are working with at the hardware shop. Test the paint thinner on a small area before using it broadly.
Removing Paint from My Plaster Ceiling
Chemical strippers are made to immediately remove multiple coats of various paint types and come in different formulations. Though most people attempt to stay away from harsh chemicals, a chemical remover may be your only choice if you have tenacious paint and are short on time.
Test the product to ensure it works properly and won't harm your plaster. To remove paint from plaster, commercial paint strippers destroy the paint's bonds. Use a chemical paint remover suitable for the type of paint you're releasing, and adhere to the directions supplied by the product's maker on the label for the best results.
Using Sandpaper to Remove Paint from My Wooden Ceiling
Wood is porous; softwoods might be fragile. Consider sanding the paint if you have a natural wooden ceiling you hope to preserve and display. Sanding is time-consuming, but it allows you to eliminate all the colors without degrading the wood beneath.
Cover your furniture, wear a mask and goggles, and prepare for dust. Use sandpaper or a belt sander with an 80-grit coarse grain to start. As you work, assess the paint and the wood beneath and move up to medium or fine grit as necessary.
Rubbing Alcohol as My Paint Remover
One of the many domestic uses for rubbing alcohol is to remove paint. This moderately priced cleaning product works brilliantly for eradicating paint from several types of ceilings and is available at many grocery and home goods stores.
Rub the paint stain back and forth until the ceiling paint comes off using undiluted rubbing alcohol and soft cloths. If the cleaning cloth becomes covered with paint pigment, stop working and replace it with a clean one.
Rubbing alcohol works on textured or smooth ceilings. It removes dried paint from various porous and non-porous surfaces. However, it is less potent than a chemical paint stripper.
A Paint Scraper Loosens My Peeling Paint
A paint scraper is a hand tool that expedites removing paint, particularly when sanding. If your ceiling paint is loose with water stains or dry and cracking, a paint scraper helps. Hold the paint scraper at an angle and push it along the old paint to scrape it off. Don't press down or gouge.
Whether you're working with a solvent like a paint stripper or hand tools, removing large chunks with a scraper saves you time. Run the blade's edge over your ceiling or wall and slough off as much paint as possible before moving to another technique.
Precautions I Take While Working with Ceiling Paint
Whether you're clearing paint from your kitchen or bathroom ceiling, check for records of asbestos and look for mold before you begin. Before painting, kill mold on the bathroom ceiling and prepare the area. Cover valuable furniture and use personal protective equipment to keep dust, liquid, and paint chips off your skin and out of your eyes.
When repainting your ceiling, take extra precautions to avoid creating a paint stain on your bathroom walls. Use painters tape to avoid stripping paint from wood trim and edges on the ceiling, and stick a drop cloth to the wall to keep it clean.
Don't panic if you have no idea how to clean paint off a ceiling. Changing the color of your ceiling gives your room a whole new vibe. Make quick work of removing the old paint with easy-to-follow techniques.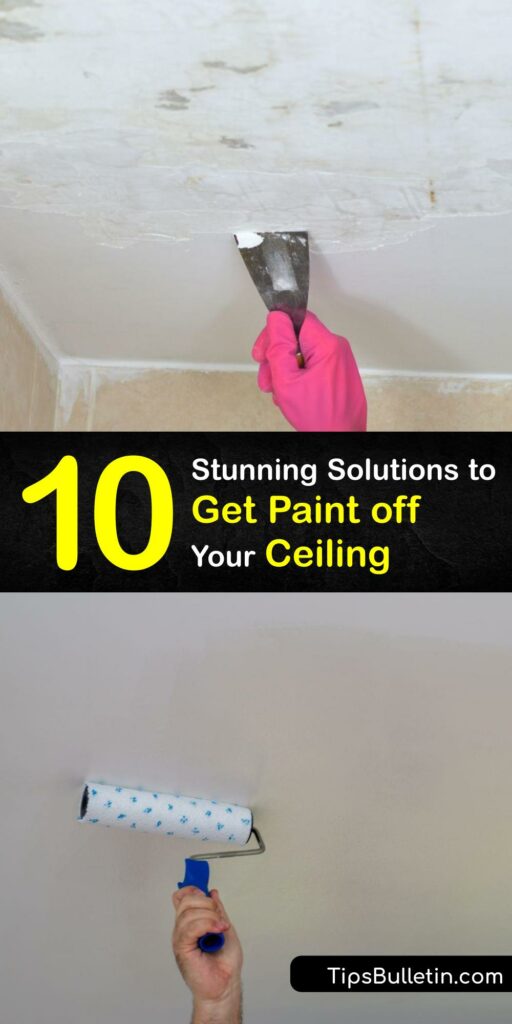 If you loved this complete article on how to get paint off a ceiling, please share these ideas with your friends and family who are removing paint from a ceiling on Pinterest and Facebook.