It's not a secret that you should plan to get a little messy if you're painting. Most people have clothes designated for painting tasks, but that doesn't stop accidents from happening. Contemplating how to get paint out of fabric, whether on your clothing, flooring, or furniture sends you into a moment of panic.
Trying to remove paint from fabric made out of triacetate and acetate compounds is challenging because these delicate fabrics require special care. Removing spray paint from fabric and other paint types requires a gentle hand.
Removing dried paint from fabric isn't always easy and trying to launder your clothes with laundry detergent doesn't always do the job. Paint removal takes an understanding of the type of paint that you're working with before you have any success.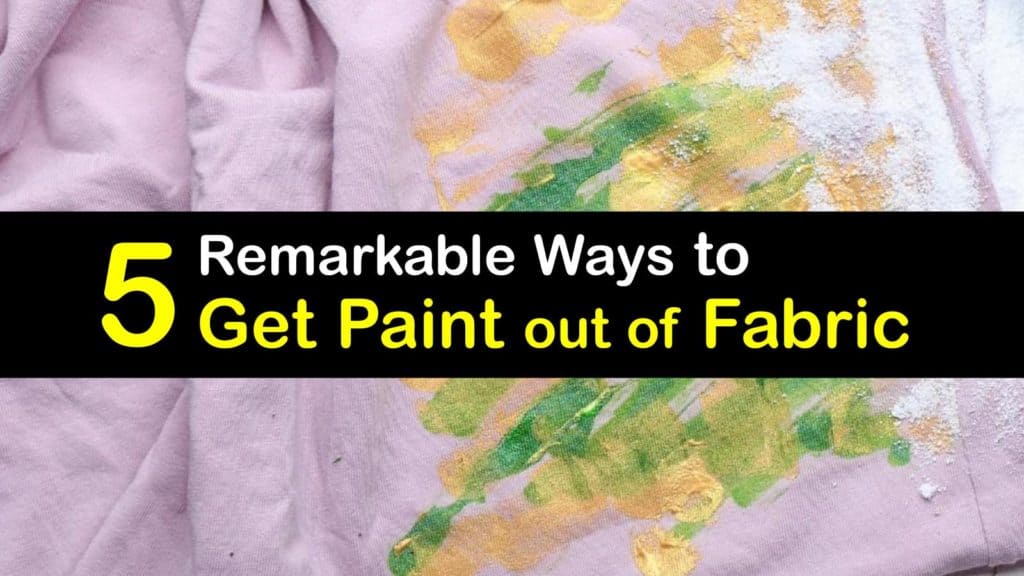 Different Paint Types
Some dried paint stains are more complex to remove than others. This difficulty is because three different paint types are composed of different ingredients. Water-based paint, oil-based paint, and acrylic paint are the three that you're most likely to work with.
Water-based paints are what most of us put on our walls. It isn't flammable and is easy to remove with water since the main ingredient is water itself. Latex-paint types are included in this category.
Oil-based paints are more of a challenge and are more durable than water-based paints. However, these paints have a more pungent smell and usually require something substantial to remove.
Acrylic paint is mostly used for hobbies and crafts like painting pictures. It is essential to know how to get paint out of fabric regardless of the types you are working with. This statement is true for all paint types, but even more so for oil-based and acrylic paint.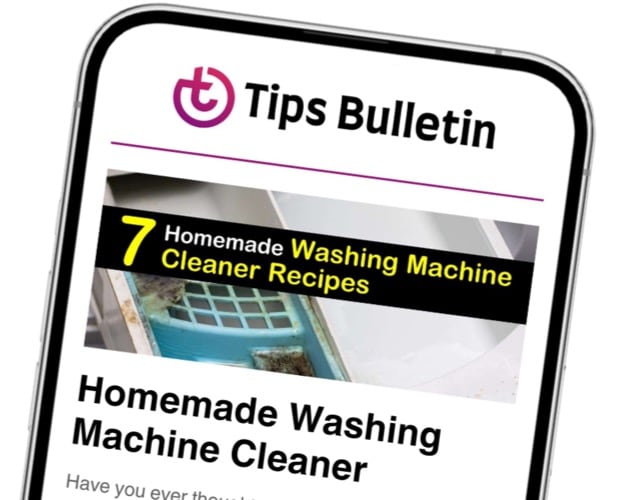 Finally, an email that Transforms Your Home.
Get the latest home and garden tips from our experts, delivered straight to your inbox.
Once wet paint starts to dry, the stained area becomes more solidified. The stain remains if you let it sit for days without treatment. Use this knowledge to remove spray paint from fabric around all parts of your home.
How to Get Paint out of Fabric
Now that you understand the types of paint that most people use, you can get to work on removing these dry-paint stains.
Remember to always spot test the solvent you're working with to ensure that it won't damage your clothing in the stain removal process. Try to dab or blot instead of scrub at the stain. Scrubbing too hard may push the color further into the fibers.
How to Remove Paint from Fabric
Water-based paint is the more accessible type of stain to tackle. Try to work as quickly as possible when you try to get acrylic paint out of clothes without alcohol. The wetter the paint, the better chance you have of your DIY stain remover working.
Use the back of a metal spoon or scraper to pick off as much paint as possible. Turn your garment inside out and run warm running water over the stained area. The warm water starts to push the paint out.
Mix one cup of cold water with a tablespoon of dishwashing liquid or dish soap. Dip a cotton ball or clean cloth into the dish detergent solution. Start blotting at the stain, using more solution as needed until the color lifts out of the fabric.
Dab the soaked area with a paper towel to lift any remaining paint. Launder your clothing in a washing machine full of cold water.
This is one of the easiest DIY methods for removing latex paint from fabric. However, if the stain remains, consider taking it to a dry cleaning service.
This method will work great to get spray paint out of carpet, too. Work from the outside of the stain inward to keep from spreading it.
Removing Oil-Based Paint from Fabric
Does oil paint come out of clothes? Act as quickly as humanly possible if you have spilled oil-based paint on a piece of fabric. Go outside in a well-ventilated area and scrape off as much of the excess paint as possible.
Turn the material inside out and set paper towels on the inside of it directly against the stain. Use a clean rag to dip into some turpentine or paint thinner and dab at the stain.
Continue this cleaning process until the majority of the color is removed. To finish, dip an old toothbrush in acetone or nail polish remover to get rid of excess residue. Start rinsing the fabric under cold water before laundering it.
How to Remove Spray Paint from Fabric
Spray paint is one of the tops forms of acrylic paint that humans encounter while doing house projects.
To remove acrylic paint from fabric and sometimes to get dried grease stains out of clothes, remove as much of the paint or grease as possible before rinsing the area with warm water. In a bowl, mix one part warm water with one part dish soap.
To get spray paint out of clothes or for removing highlighter from clothing in a pinch, dip a fresh sponge in the soapy water and blot at the stain. Pour some rubbing alcohol over the stain and rub it in gently until the paint starts to lift. Wash the stained fabric in cold water to finish. Get pen ink out of clothes the same way.
Another Way to Remove Dry-Paint Stains
You'd be surprised by the versatility of hairspray. This product isn't good for just setting your hair; it also makes an excellent paint stain remover and is ideal to get marker stains out of a couch or recliner.
The hair spray method will also work wonders on dry paint like chalk-paint. There are many ways to get chalk paint out of clothes, but this easy cleaning option will work quickly. Try this fast at-home method before anything else.
Use some paper towels to blot away as much of a wet paint stain as possible. Spray hairspray over the paint to saturate it and allow it to sit for ten minutes.
Scrape at the area with the back of a spoon. Once most of the color lifts, dry the area with paper towels to lift excess paint. Repeat this process several times until no signs of paint are left.
Searching the Garage for Stain Remover
Stain remover doesn't have to come from products you buy at the grocery store. You might already have some valuable items hanging around your garage.
If you have a can of WD-40 lying around, spray it directly onto an oil-based paint stain or try it for getting puffy paint out of clothes. After it sits for ten minutes, scrape away the excess and wash the fabric in cold water.
It breaks your heart to see your favorite piece of clothing ruined because you weren't aware of the ways to remove paint from fabric.
Even though there aren't dozens of methods for doing so, there are some products that you likely already have at home that could help your situation. Also, remember that the faster you work, the better chance you have at saving the fabric.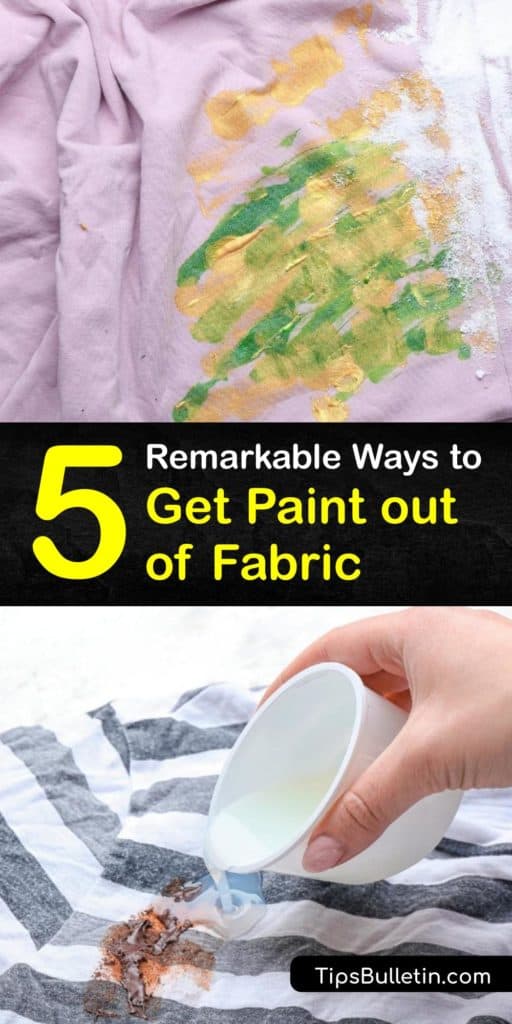 If learning how to get paint out of fabric has saved you from throwing away your clothes, share these methods to remove spray paint from fabric on Facebook and Pinterest.