Whether you own dogs, cats, or small animals, cuddly, fluffy pets all tend to have one thing in common – they shed. Pet hair and dander are a part of life with pets, yet they look unsightly on your apparel. They may even cause problems for someone in your office or daily environment with pet allergies. Figuring out how to get pet hair out of clothes is one of the toughest challenges of being a pet parent.
Knowing tricks for getting pet hair out of clothes ensures you always look presentable, even after spending time with your animals. Explore simple home remedies on how to remove pet hair from fabric to find a method most suitable for your lifestyle and the equipment you keep at home.
If you remove pet hair right in the laundry, consider the Fur Zapper or wool dryer balls, or if you need a quick way to pick up a few stray hairs before heading out the door, find out how duct tape can help.
How I Get Pet Hair Out of My Clothes
Pets are important members of the family. They bring so much fun and love, though being a pet lover comes with some challenges – loose fur is one of the big ones. Whether you struggle with dog or cat hair, understanding how to get pet hair out of clothes saves you the embarrassment of arriving at your appointments covered in animal hair.
Once you find out how to remove pet hair from fabric, enjoy your favorite pets without worrying about eliminating stubborn hair from your clothes. Check out some uncomplicated at-home ideas for cat and dog hair removal, and discover a stress-free trick to eliminate loose hair.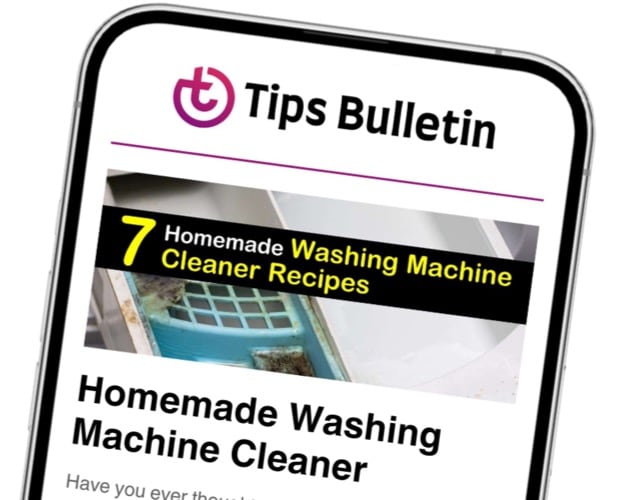 Finally, an email that Transforms Your Home.
Get the latest home and garden tips from our experts, delivered straight to your inbox.
My Tips for Getting Pet Hair Out of My Clothes
Static cling, or small particles of electric charge, cause hair to stick stubbornly to fabric, like clothing. Overcoming static makes the stray hair wipe away readily.
Use a thick rubber glove on your hand to redirect the hair to cling to the glove instead of your apparel so it rubs away with little effort. A rubber broom has a similar effect on carpet and, in a pinch, clothes. An anti-static spray stops the hair from clinging before it begins, saving you time and worry over hair removal.
Shake the sprayer vigorously to mix the contents, and spray the solution sparingly over the garments. Absorb any additional liquid with a microfiber towel and allow the cloth to dry. Remove pet hair from your clothing without encountering any resistance due to static cling.
Fabric softener can also be used to remove natural material on clothing. Use it as one of the many effective ways to get burrs out of clothing. The liquid gently moisturizes the clothing and lifts the burrs hooked into the fabric.
How I Remove Pet Hair from Fabric with Duct Tape
It's an excellent idea for every pet owner to have a sticky lint roller. Duct tape is ideal if you face stray hair on your clothes and don't have a lint roller. To create a sticky glove, wrap the duct tape around one hand with the sticky side facing outward.
Remove pet hair from your clothing by rubbing the glove over the surface. Once the tape is full, turn it over, so the new adhesive side faces down and continue.
Trying Dryer Sheets for Getting Pet Hair Out of My Clothes
If stray hairs are on your clothing, head to the laundry room and grab some dryer sheets. The fabric softener in dryer sheets loosens hair quickly. They are inexpensive, smell great, and you likely already have them at home.
Get rid of stray hair by pressing a dryer sheet against your hand and rubbing it over the surface of the clothes. To remove dog hair from clothes without a lint roller, apply the cloth with a sweeping motion and long, equal strokes. After excess hair accumulates on the dryer sheet, remove the hair cluster and throw it away.
Removing Pet Hair from My Clothing
Wool dryer balls remove stray hair from your clothing and prevent it from harming your appliances. Loose pet hair rarely comes off in the washing machine and dryer without assistance, and when it does, it frequently fills your lint trap and clogs the machines.
Get a set of wool dryer balls from your neighborhood home store to make removing pet hair a breeze and to keep cat hair off clothes before wearing them. Use them as directed by placing them in the dryer with your clothing. A wool dryer ball rolls around your tumble dryer drum, acting as a pet hair remover, gathering dog fur and lint and lessening static cling.
How I Get Pet Hair Out of My Clothes
Designers created an innovative product called the FurZapper to lift stubborn pet hair in the laundry without fading or wearing clothes. Use these palm-sized laundry accessories when washing or drying your clothes or blankets to keep pet hair from harming your washing machine.
When you insert the tool into your washer drum and run any washing cycle, it starts working right away to remove and collect pet hair and lint. The Fur Zapper is a pet hair remover that is easy to use, reusable, and good for the environment.
At the end of the wash cycle, pick up the Fur Zapper, peel off the pet fur, throw it in the trash bin, and set the tool aside to reuse.
Animal hair sticking to your outfit is unattractive. Fortunately, gathering pet hair from your clothes doesn't have to be difficult, whether you follow the best way to get cat hair off blankets in the dryer or use a lint brush. Discover ideas for getting pet hair out of clothes and enjoy your pets without stressing about loose pet hair.
Trust proven home hacks for pet hair removal to erase the hair quickly and safely. Keep looking stylish without sacrificing time with your pets.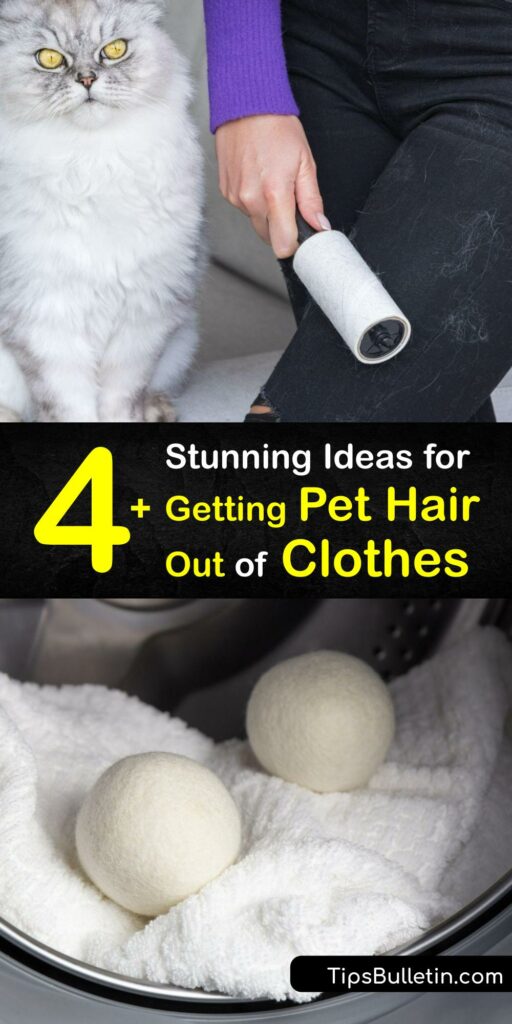 If you loved this article on how to get pet hair out of clothes, please share these brilliant tricks on how to remove pet hair from fabric with your friends and family on Pinterest and Facebook.