Getting rid of a fruit fly infestation is simpler than I thought, and I've found some techniques that are both effective and inexpensive:
I use apple cider vinegar and soap to create a trap.
I make sure to clean and remove all food waste promptly.
I store ripe or overripe fruit in the refrigerator.
I clean out the drains to prevent flies from breeding there.
I use a homemade spray with rubbing alcohol for any visible flies.
To eliminate fruit flies easily, I start by mixing apple cider vinegar with a few drops of dish soap in a bowl. The vinegar lures the flies in, and the soap breaks the surface tension so they sink. I keep my kitchen and other areas clean, especially disposing of food scraps immediately, which are breeding grounds for these pests. If I have fruit that's ripe or starting to go bad, I promptly put it in the fridge to make it less accessible.
For fruit fly larvae that may be in the sink drain, I use a mixture of baking soda, vinegar, and boiling water to clean it thoroughly. Lastly, for any flies I see flying around, I mix rubbing alcohol and dish soap in water and use a spray bottle to kill them on contact. All of these steps help me maintain a fruit fly-free home effectively and cheaply.
Dealing with flies buzzing around your home is irritating, and it's only worse when they concentrate in the kitchen surrounding your food. A surefire way to keep fruit flies away is to keep food out of your house. Since that's not an option, and you need a realistic solution, continue reading for advice on how to get rid of a fruit fly infestation.
As their name implies, fruit flies or Drosophila melanogaster feed on fruit, but they also feed on vegetables. Specifically, fruit flies like food waste and moist areas, so garbage disposal, sink drains, or empty food containers are things that attract fruit flies to your home.
Although flies commonly find their way into your home through open windows or cracks in walls, some flies lay their eggs inside fruits and veggies. When cleaning your produce doesn't occur, you could unknowingly invite a wave of fruit flies into your home. Due to their lifecycle that involves a quick breeding and development period, it feels like spotting one adult fly turns into an infestation in a week.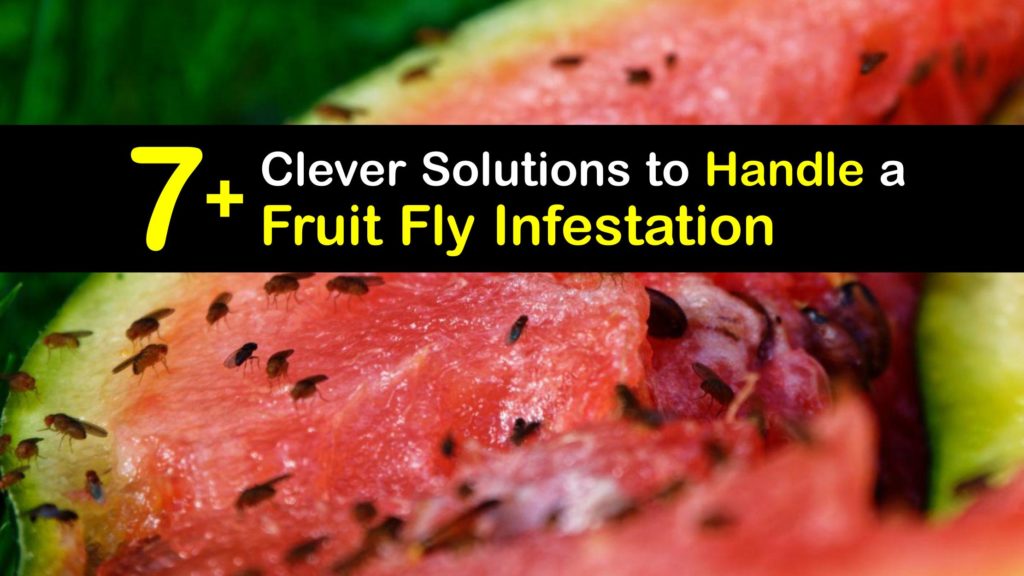 How to Control a Fruit Fly Infestation
Since flies have a short lifespan, remove any obvious food sources for them and keep sources of entry closed until all flies are gone. There is not a lot of difference between a gnat and a fruit fly when it comes to being in the house. Keep reading for more fruit fly control ideas.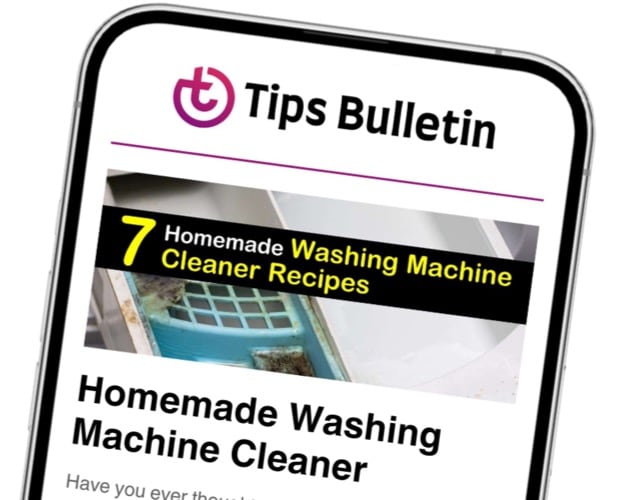 Finally, an email that Transforms Your Home.
Get the latest home and garden tips from our experts, delivered straight to your inbox.
Creating a Soap Trap for Fruit Flies
One of the best ways to stop fruit flies from taking over your kitchen is to trap them. Pest control traps involve drawing in pests and trapping or killing them and are great home remedies to kill fruit flies quickly. Flies that become trapped are likely to die quickly. A trap that uses dish soap is great for a fruit fly problem.
Fill a bowl or two with water before adding dish soap and a few tablespoons of apple cider vinegar to the bowl. The scent of apple cider vinegar attracts adult fruit flies to the water. Usually, the adult fruit fly lands on top of the water; however, dish soap causes the fly to sink, drowning it.
Because of its simplicity, this is one of the easiest fly traps for getting rid of fruit flies. With the right supplies, create as many vinegar fly traps as you need until the infestation is under control. If you are dealing with other pests like fungus gnats that target your houseplants, leave a vinegar trap under your plant's leaves to trap them.
Trap Flies with Rotten Fruit
Fruit flies love organic matter, especially items on their way to decomposing. This love for decomposing food is why it's common to find flies visiting a fruit bowl filled with overripe fruit. If you don't mind working with overripe or rotten fruit, creating a trap with cut fruit is simple and effective and is one of the best home remedies for fruit flies using what you have on hand.
For ease of disposal, use plastic cups and place pieces of fruit inside. Seal the cup with plastic wrap and create an entry hole in the top. Leave this trap inside your home to draw flies, making it difficult for them to escape. It attracts flies and lures them inside.
Because this method does not quickly kill flies, another ideal place to keep this trap is near windows or outside.
Apple Cider Vinegar Trap
Once you know what fruit flies like, it's easy to use this against them to get rid of them in your space. Combine a few household ingredients to create a simple DIY trap for fruit flies.
To make a simple DIY fruit fly trap, fill your container an inch from the bottom with apple cider vinegar and cover the container with plastic wrap to create a seal. Poke a small hole into the plastic to make an opening and leave the container wherever you see fruit fly activity.
The sweet smell of apple cider vinegar draws flies and kills them once consumed. Avoid using other kinds of vinegar in this trap as they are not sweet enough to attract fruit flies.
How to Get Rid of a Fruit Fly Infestation
One of the best pest control tips to keep fruit flies out of your house is maintaining a clean house through regular cleaning, which holds true for many pests like bed bugs. To target fruit flies and their eggs while you clean, create a DIY spray for killing fruit flies. Combine a few household items to create a non-toxic spray to kill flies on contact.
Combine water, alcohol, and liquid dish soap in an eight-ounce spray bottle to mix a spray that kills fruit flies. Shake and spray around your kitchen on any fruit flies you find. This mixture is great for getting rid of flies on the ceiling, walls, and other locations throughout the house.
Fruit Fly Control Tips for Your Kitchen
Like the trash can, the drain in your sink is home to food scraps. Although you often remove trash from your home, bits of food debris become stuck deep inside your drain every day, and the smell draws fruit flies. It's not long before your house is infested with gnats and fruit flies.
Flooding your sink or pouring a harsh chemical down the drain isn't always enough because these tiny flies burrow into gunks of food stuck to the drain to hide from your cleaning attempts.
Getting Rid of Drain Flies
One of the best ways to get flies out of your drain is to remove their food source by cleaning it with a brush. Drain brushes reach deep enough into the drain to scrape away food residue, leaving behind no food source for flies. If this doesn't work, make a homemade drain cleaner to address the problem.
Combine your ingredients in a bowl and pour it down the drain. Double the mixture to run it down both drains in your kitchen sink.
The vinegar mixture aids in the decomposing of food residue in your drain, allowing it to move out of the drain. An hour after pouring the mix down the drain, boil a pot of water and pour it down the drain to help break down any remaining food residue. These treatments will kill any flies and fruit fly eggs in the drain.
Use a drain brush following the boiling water for added measure. Inspecting the brush after using it is an excellent way to tell if any residue remains in the drain.
Avoid Food in the Drain
Although garbage disposals chop up food and make it easier for the small bits to wash out of the drain and pipes, they are not fool-proof for keeping fruit flies away. If you are dealing with these flies often, limit the amount of food that makes it to the sink.
Before washing dishes, scrape food from your dishes into the trash. Leaving less food on your plate when it goes to the sink means less food ends up in the drain after doing the dishes. Tie up or put a lid on the trash can to prevent attracting fruit flies during their active season.
Monitor Ripe Fruit
While newly ripened fruit from the grocery is not a target for these flies, fruit goes bad and becomes decaying organic matter rather quickly. Keeping an eye on the fruit in your home is essential for keeping the population of fruit flies down.
For fruit that is beginning to spoil, dispose of them promptly. Not only does rotting fruit smell, female fruit flies often lay eggs on rotting fruit to provide their offspring a food source once they hatch, which happens within 30 hours from the time the adult fly lays the eggs.
Preventing an Infestation of Fruit Flies
If you enjoy having fresh fruit around or growing your produce, minimizing the amount of fruit and vegetables in your kitchen may not appeal to you. Still, there are ways to lower the chance of a fruit fly infestation in your kitchen.
Food goes bad fast in warmer temperatures; that's one reason we keep food in the refrigerator. To slow the ripening of produce in your home, store them in the fridge until you're ready to use them.
While some products like tomatoes, don't do well in cold temperatures, most fruits and vegetables are fine if chilled. If you plan to store fruit on the counter or in bowls, thoroughly wash and cover them to keep flies away.
Like many pests, fruit flies don't like cold weather, and studies show that below 60°F, the already short lifespan of these flies decreases. Keeping your home cold is another option to limit the activity of fruit flies in your home, but your best bet is to limit the access they have to the fruit. Implement one of our traps and start deep cleaning to rid yourself of fruit flies.
If our guide helped you tackle a fruit fly infestation, please share our tips for how to get rid of a fruit fly infestation with your friends on Facebook and Pinterest who may need advice on fruit fly control tips.